Oh hai.
::peeks out from behind the tower of boxes surrounding my computer::
So, many of you have checked in with me to wish me luck with the move, and I wanted to let y'all know that we survived and have arrived at our new destination. The move itself went as smoothly as possible, considering that once the movers arrived I realized that I could easily have my own tv show that is a combo spinoff of Hoarders, American Pickers and Samford and Son. If you follow me on Instagram you already know this, but they sent three huge moving trucks to our house last Wednesday and by mid-day the head mover was calling for a fourth truck for backup (which wasn't available).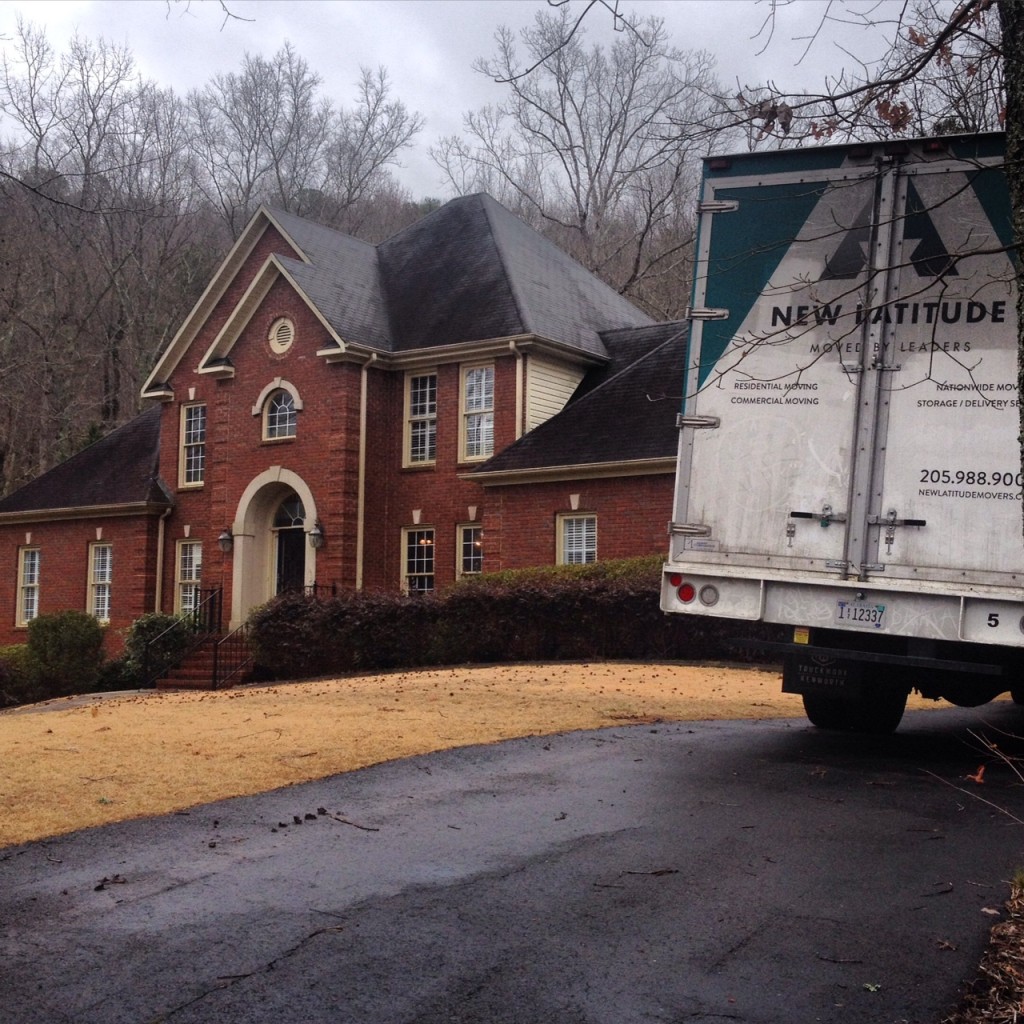 This group of superhero movers worked so hard to get all of our stuff moved but by 9 pm they were exhausted and had to call it a night. The next load of stuff (including all of our shoes and clothes) didn't arrive until Friday due to weather, but finally it's all under one roof again.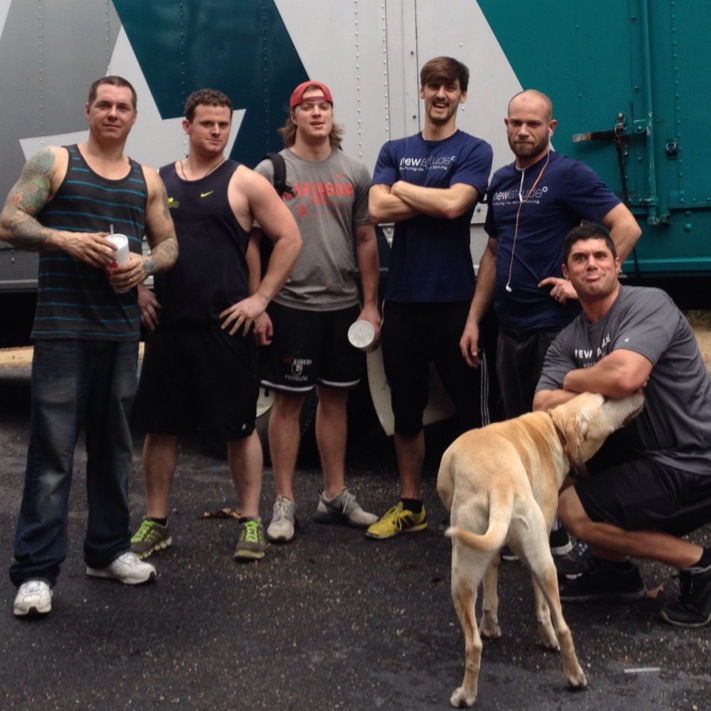 My entire garage and basement is packed full of boxes and decorative wall stuff. I have just one narrow path between the towers of boxes through the garage to get outside to my car. One of the movers said he had never seen so many old doors and windows before in his life.  Sometimes they commented on my stuff and sometimes they just shook their heads.  "Is this a…. CHICKEN crate in your living room??"
Yes, yes it is.  Your point is… ?
This tailgate nearly sent them over the edge…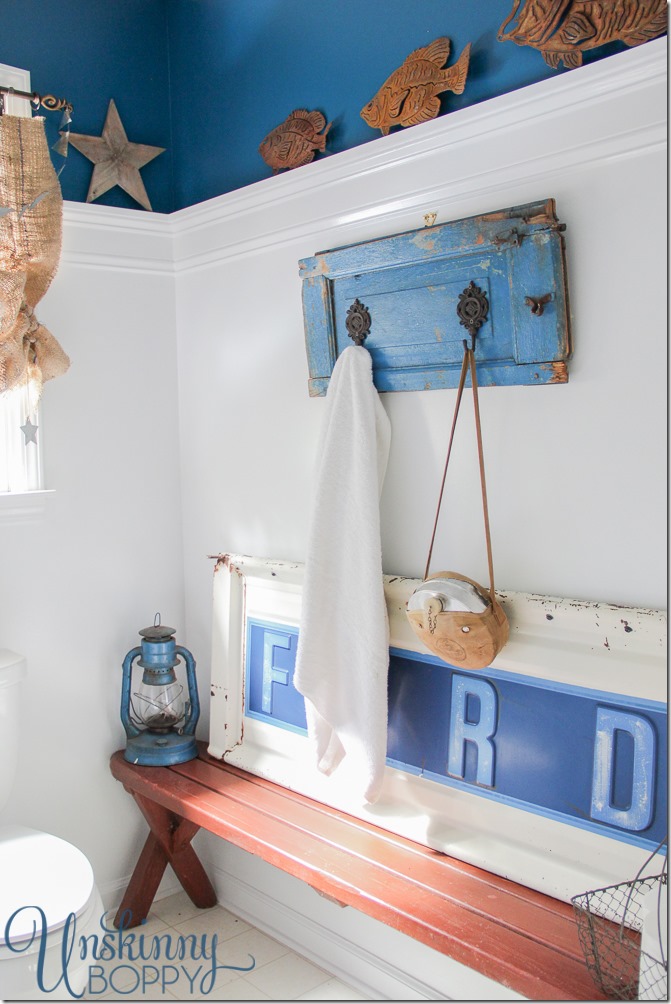 Apparently not everyone has huge hunks of rusty scrap metal  and barnyard paraphernalia lying around their houses? What is so wrong with that, people?
:cue Samford and Son theme music:
After showing our house one Realtor left this as feedback for us:  "Buyers were distracted by the nostalgia."  I'm thinking the Pac-Man machine got a lot of use during that particular showing.
My friend Melissa (who is homeschooling her kids) just tagged me in this picture of her son's schoolwork and said it reminded her of me and all of my moving trucks.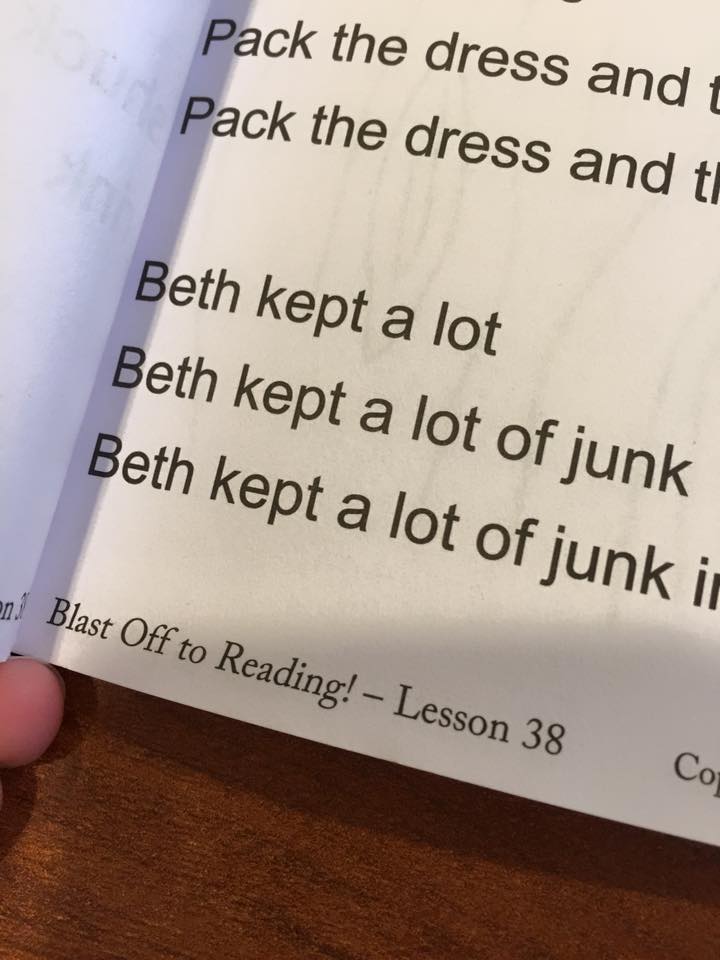 How appropriate. And now Beth needs to sell a lot of junk.
If you're in the Birmingham area, be on the lookout for a major yard sale coming soon.
I've had so many comments about how I must be "working my magic" on the new house already, but let me assure you that I have no magic available to conjure up right now. First I am focused on getting the essentials located and unpacked (hello, toothbrush, old friend!) and then I will have plenty of time to focus on DIY and decor. I know some home bloggers make a marathon sprint right out of the gate and have their entire house spotlessly put together in less than six months, but considering this big ol' pregnant belly is only getting bigger by the day and I'm not allowed to drink any caffeine, I am looking at more like six years before I'll be completing any major projects.
I'm pinning up a storm at night trying to figure out how I'm going to incorporate my style into this house.  Y'all feel free to join me on Pinterest and share my dreams and schemes.  Right now it's the only organized place in my life.
In the meantime, if you don't hear from me for a few weeks, send the search and rescue team to my garage.  You'll probably find me under the pile of chicken crates, mason jars and old wooden ladders.