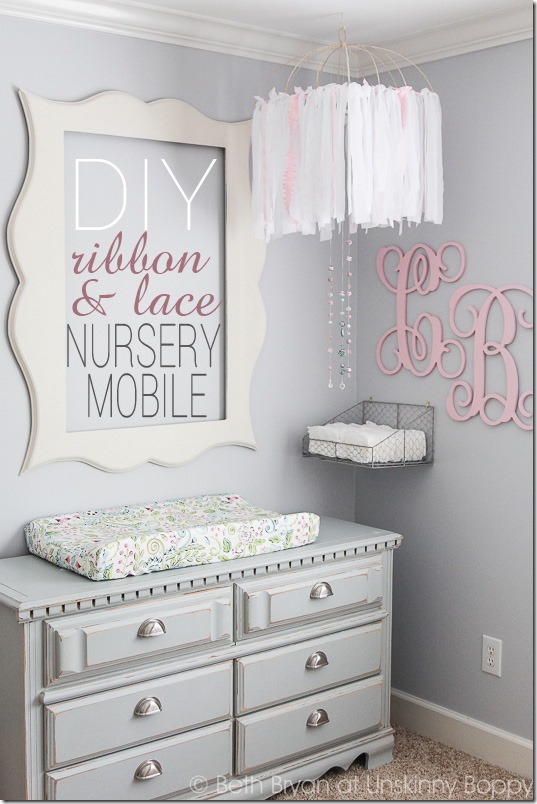 I've known all along that I wanted to DIY a pretty mobile for baby girl's nursery, but I never knew exactly what I wanted until I walked into a local consignment store (Easy Street Resale) and saw these beautiful, but oh-so-simple ribbon and lace mobiles hanging from the ceiling.  Theirs were for decoration only and not for sale, so I decided to create my own version at home with a few simple (and cheap!) items.
Last week was a super productive week in the nursery thanks to my friend Dusty spending a few extra days with me at my house before the Haven Conference.  We got SO much accomplished, and I'm forever in her debt because there is no way I could have done it all without her.
One of the completed projects was this amazing mobile that I constructed to hang over the changing table.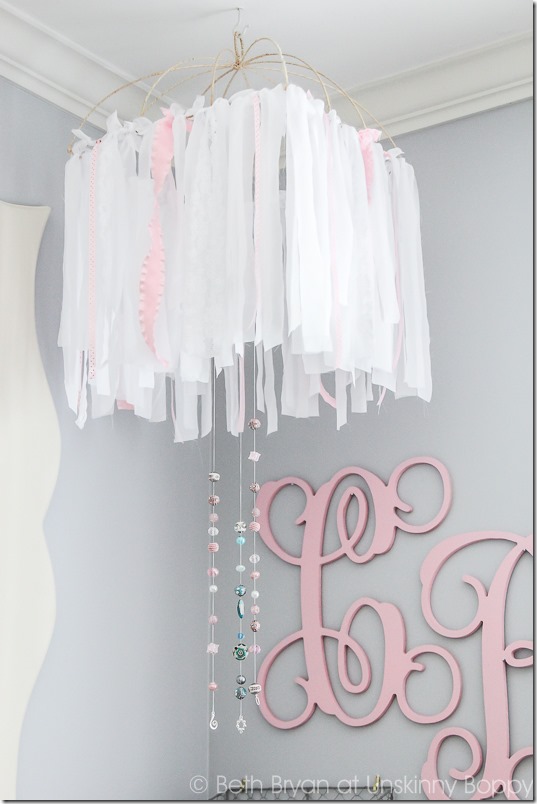 It was crazy simple to make, and you won't believe what I used for the hanger at the top!  You'll have to head over to eBay to read the step-by-step instructions on how I DIY'ed this gorgeous mobile.
Click here:  HOW TO MAKE A DIY RIBBON AND LACE BABY MOBILE
T-minus three weeks until this sweet girl makes her arrival and gets to see this view when she's getting her diaper changed.  I cannot WAIT to meet her!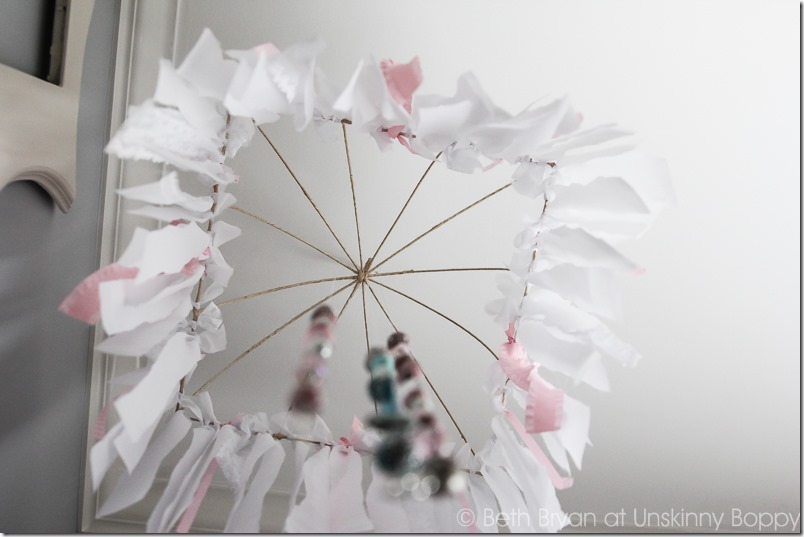 I'll be back soon with lots more nursery updates! I'm so excited to share how it turned out!