I was born and raised in Alabama, so there's one thing I know all about.  Comfort foods.  We may not top the charts in education or dental hygiene here in this state, but if there's one thing we excel at, it's GOOD FOOD.  I started cooking in my Granny's kitchen at an early age beside my mom and aunts, learning how to peel potatoes and roll out biscuit dough.  This pot roast is one of my family favorites, so I figured I'd share it with the world because it's incredibly simple to make, and it tastes like pure love.  If you make this for your family they are going to think you slaved away all day in the kitchen when really you just dumped a few ingredients into the crockpot and let it sit all day long.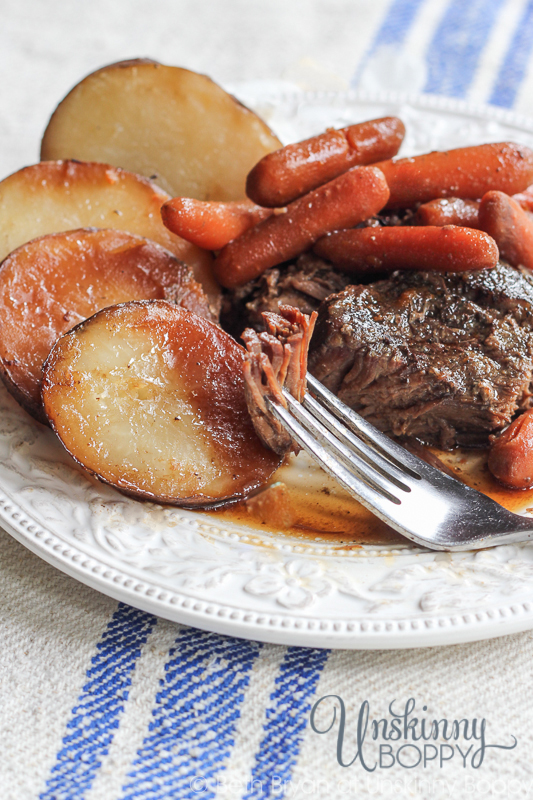 Here are the ingredients you'll need:
Those last two ingredients are the reason I'm calling this an "Alabama Pot Roast" because they are both made right here in the great state of Alabama.  Southern Flavor is made in Selma and Dale's in Birmingham, and both are a staple in every pantry from Mobile to Madison.  Or they should be.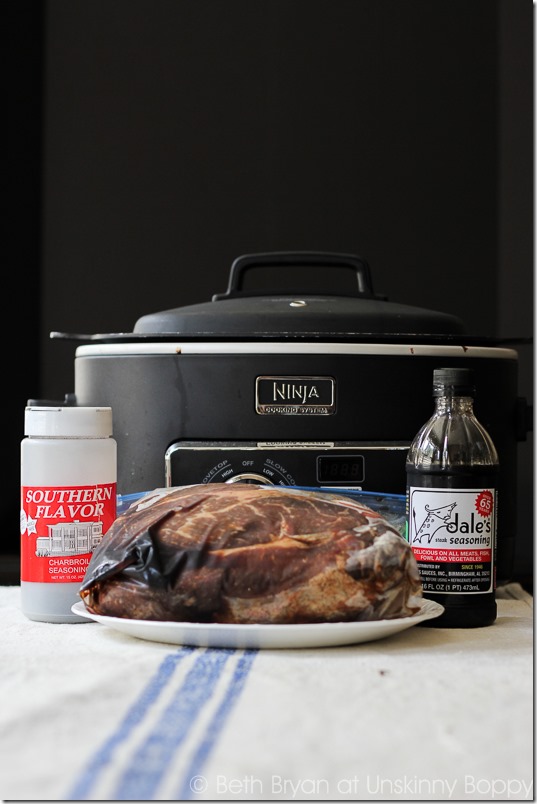 This is not a requirement, but you can marinate the chuck roast in a Ziploc overnight, or you can just dump all the ingredients right into your crockpot (or Ninja, in my case).   My sister introduced me to the Ninja and it's hard to go back.  She also cooks a mean Ninja pot roast!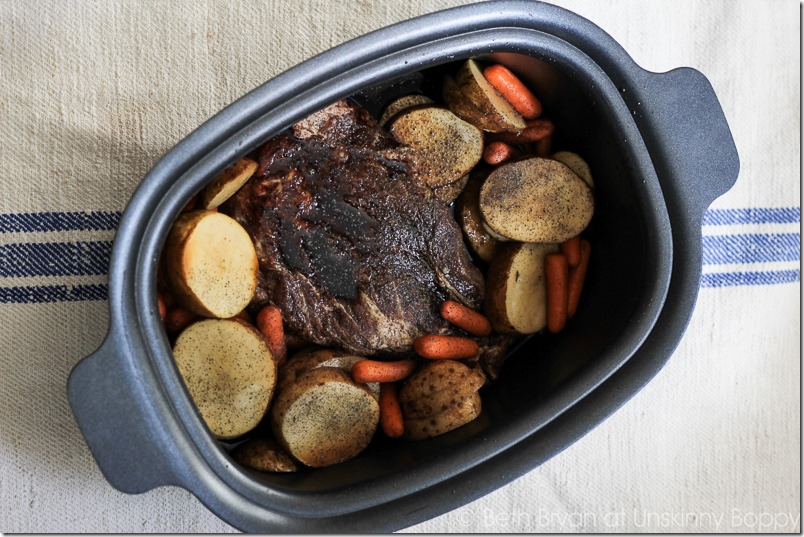 Cook all of this on low for eight to twelve hours, and you've got yourself a delicious one-pot dinner that your family will rave about.  My granny would have added giant hunks of Vidalia onion to this pot, but my husband is not a fan so I leave those out.  Serve this with a side of cornbread and you're all set.
It just doesn't get any more comforting than this, y'all.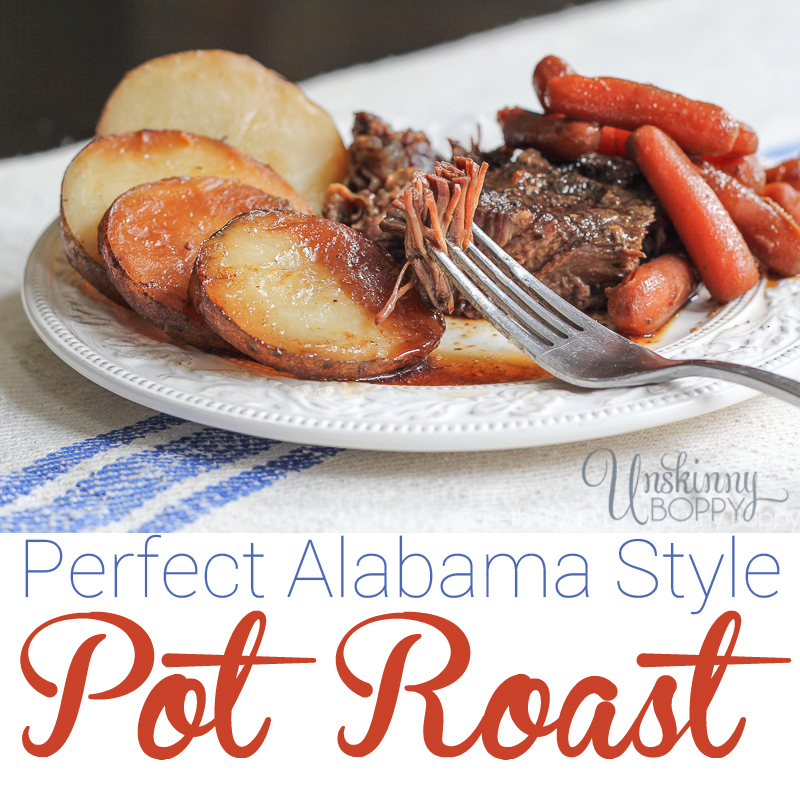 EXCEPT for all these other comfort foods in our Comfort Food blog hop today!  Come take a looksie around all my friend's kitchens and see what kind of yumminess they are cooking up!
Domestically Speaking pumpkin spice pancakes
My Uncommon Slice of Suburbia alfredo pasta bake
Cupcakes and Crinoline crockpot chicken and dumplings
Clean and Scentsible cheesy vegetable chowder
Setting for Four easy apple cake
Yesterday on Tuesday french onion soup
Redhead Can Decorate butterscotch brownies
Unskinny Boppy Alabama pot roast
Nibbles By Nic apple pie french toast
Restoration Redoux chocolate chip cheesecake dip
Cottage at the Crossroads mom's pot roast
What Meegan Makes apple crisp