Hey everybody! It's Caroline here with my very first blog post!
I got my first taste of the vendor booth lifestyle at the City Farmhouse Pop Up show in Franklin, TN yesterday.  I was raring to go with tickets provided by Kim from City Farmhouse. Thanks so much, Kim!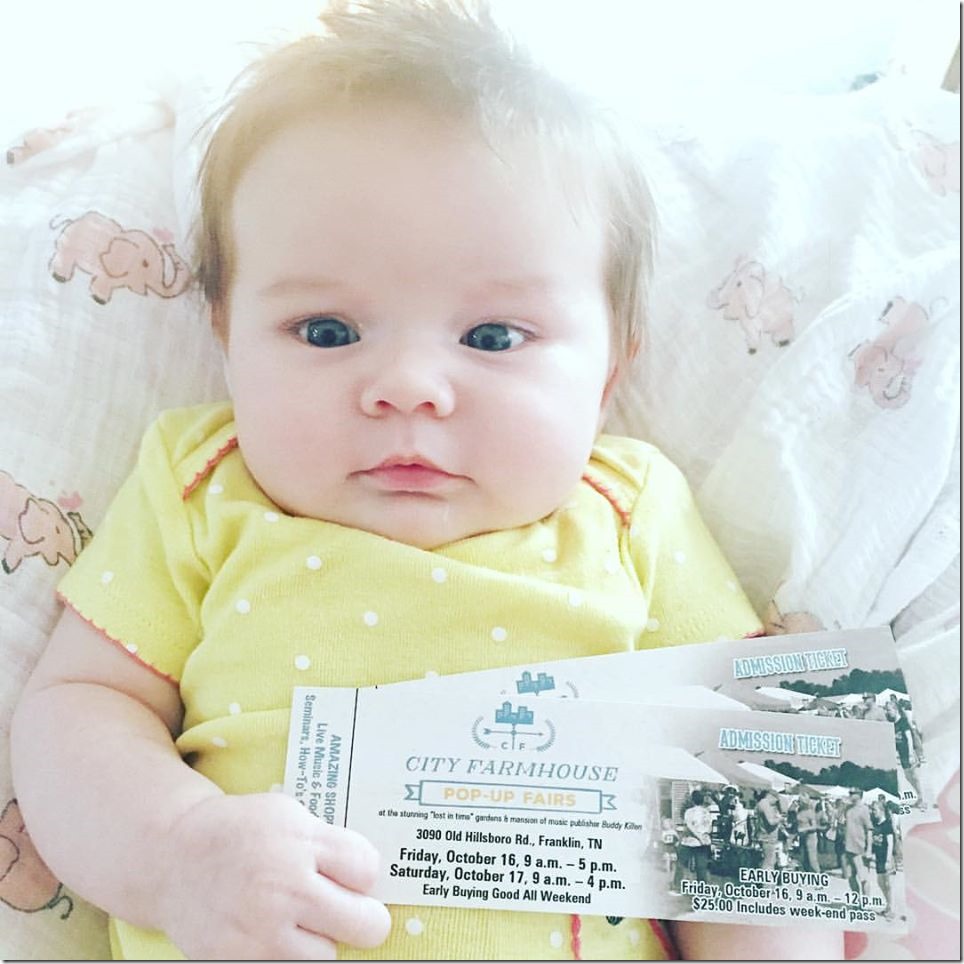 But, once we got to the Fair all I could think to myself was HOLY GUACAMOLE IT'S COLD OUT HERE!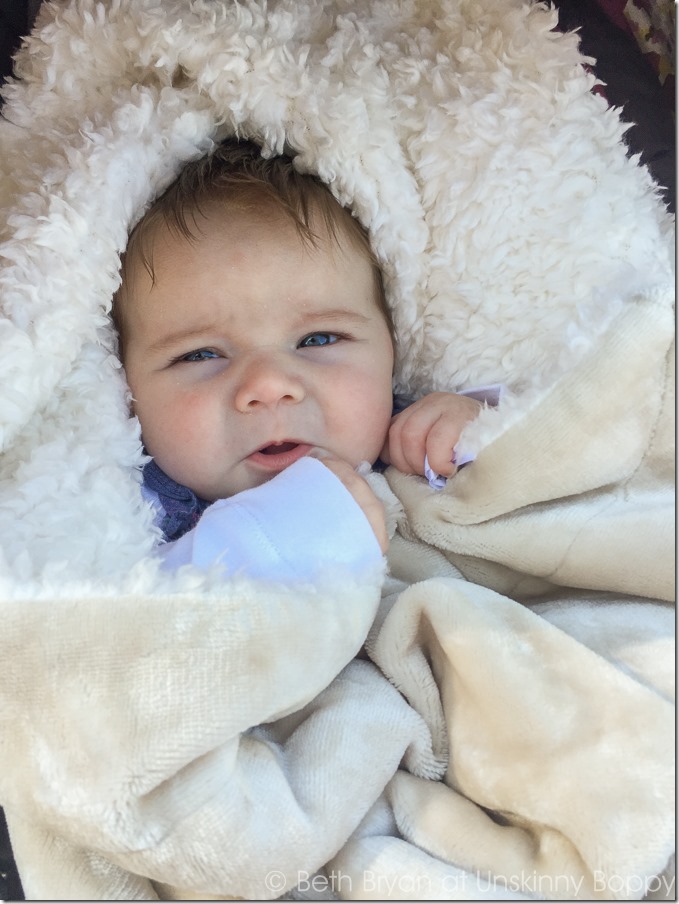 "Mama, I'm freezing!"
Yes, it was super cold!  I woke up to a frost warning notification on my mom's phone, so she bundled me up in a blanket that completely covered my cute outfit that I was wearing. I was kinda bummed about that.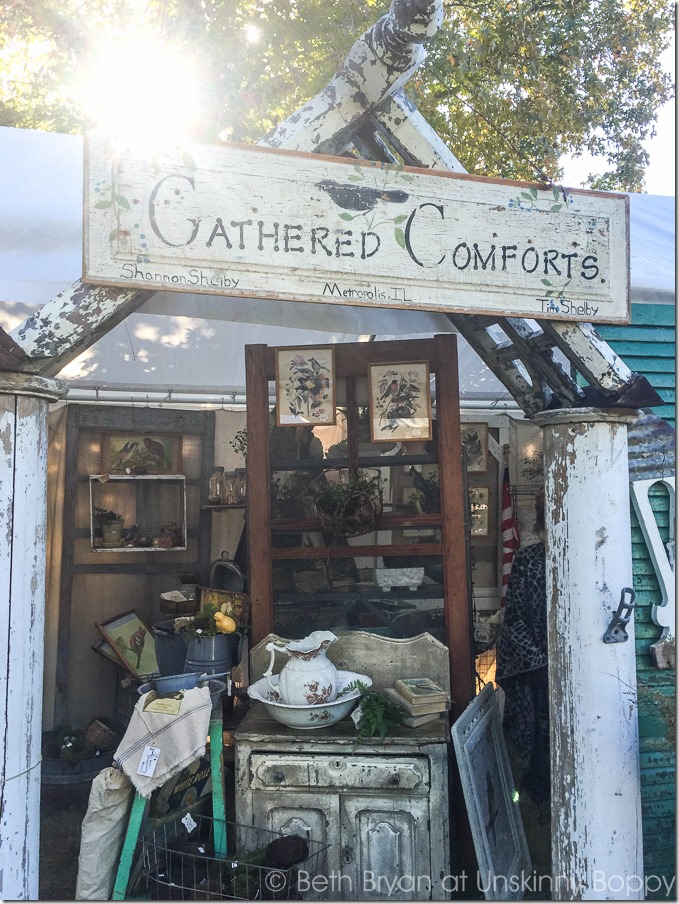 When we arrived we jumped right into shopping. I have never seen so much stuff!  I was kinda thinking this apothecary cabinet would be a great place to store all those pacifiers that mom bought to try to keep me from crying over the past two months.  I hated everyone single of them, so this would be a good way to shove them inside a drawer so I wouldn't have to look at them again. There's a drawer for each of 'em.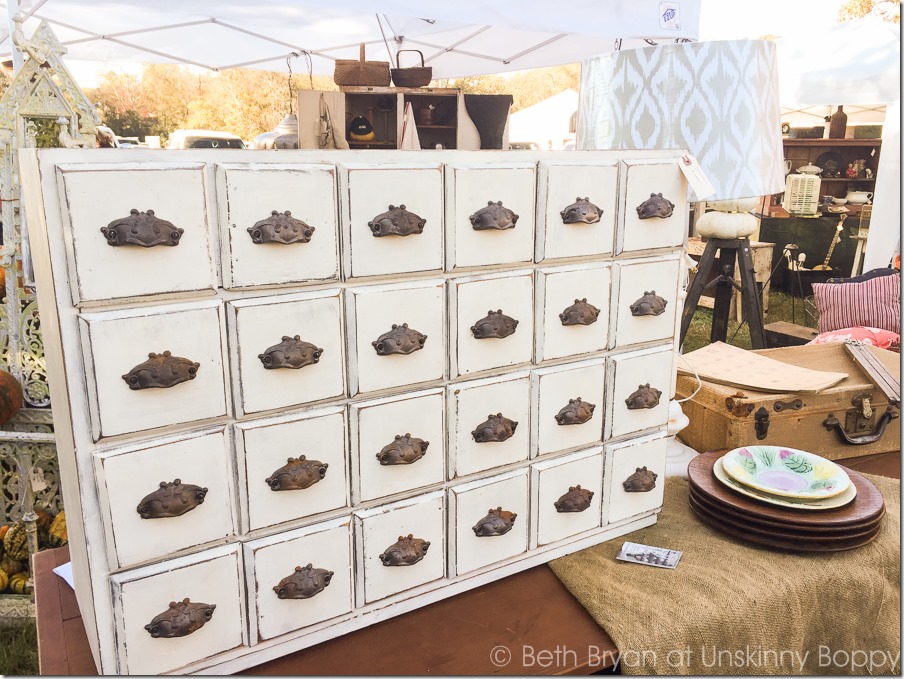 Who hasn't pinned this sign all over your Christmas Pinterest boards? I nearly bought it but I held back and let someone else have it…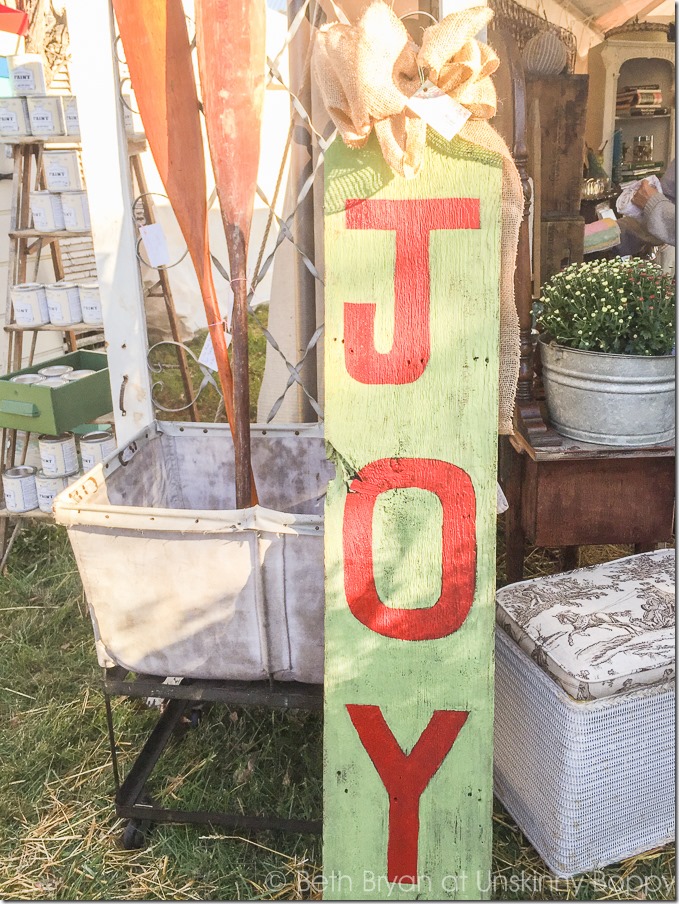 And just what is it about vintage bottles that makes my heart go pitter patter?  I can't really put a finger on WHY I love old bottles, but man they sure do call my name.  I wonder if babies back in the olden days drank from glass bottles like these? That Lime Water bottle is gorgeous. Mom says our tap water has a lot of lime in it.  She's always trying to filter the lime OUT of our water for my bottles, but if we had this one she could just pop a nipple on top and I'd be good to go.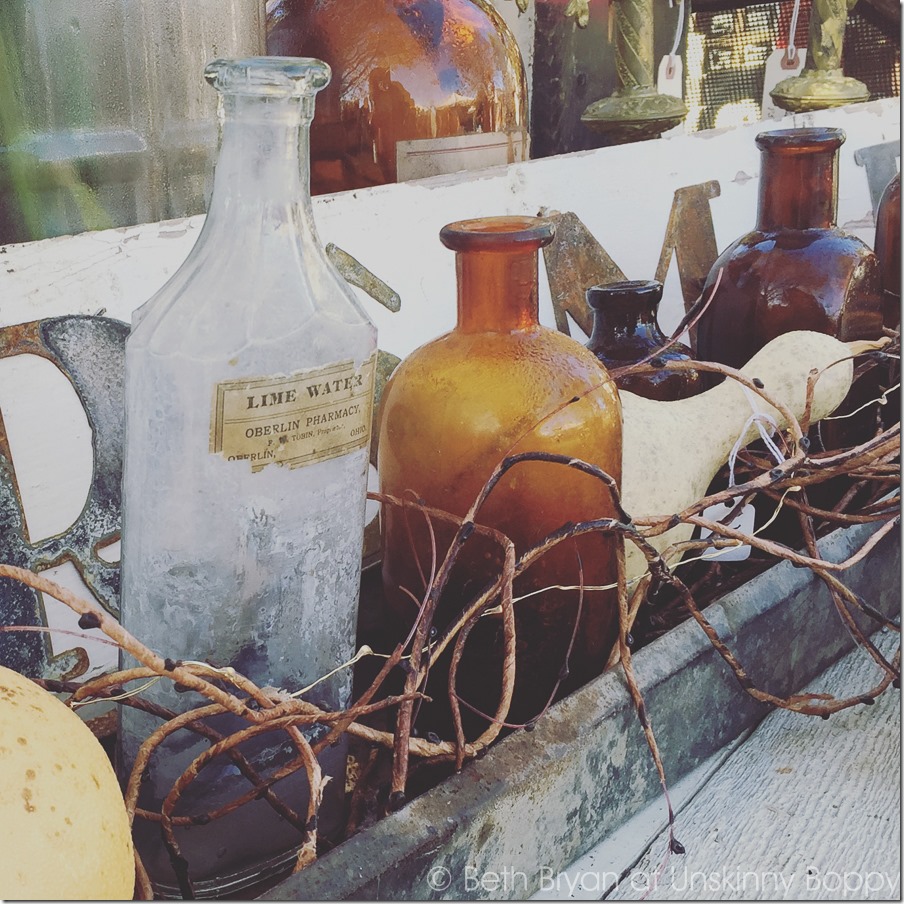 Here are a few other things that caught my eye… Ahhhh I remember about this time last year when I was just a little egg. Those were the good ol' days.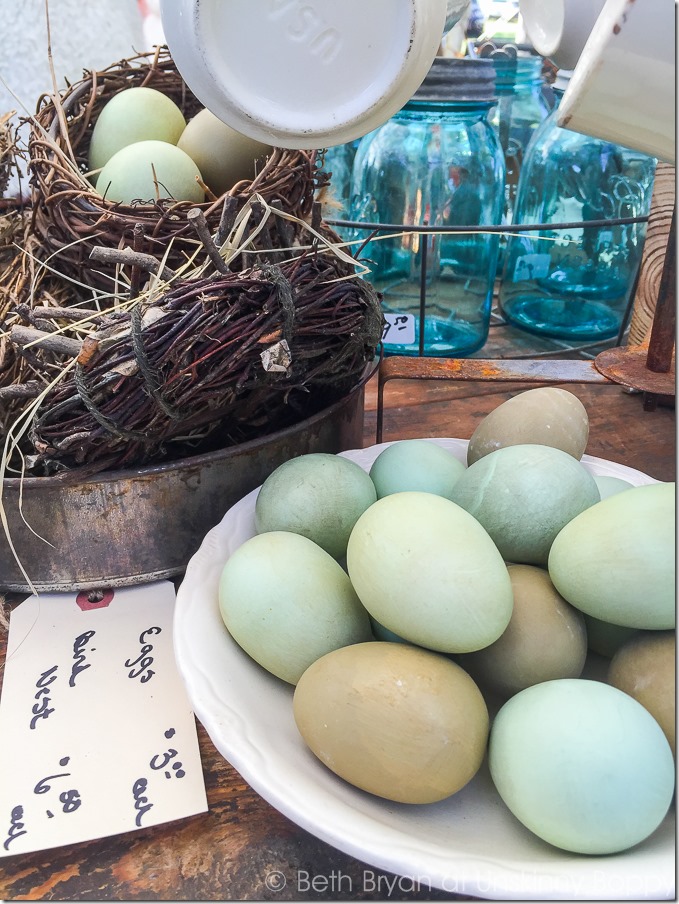 Mom said if she hadn't already decorated my nursery with those cloud photos she might have bought this to put above my crib.  That would totally be breaking my "no eyeballs on the wall" rule for my bedroom, though.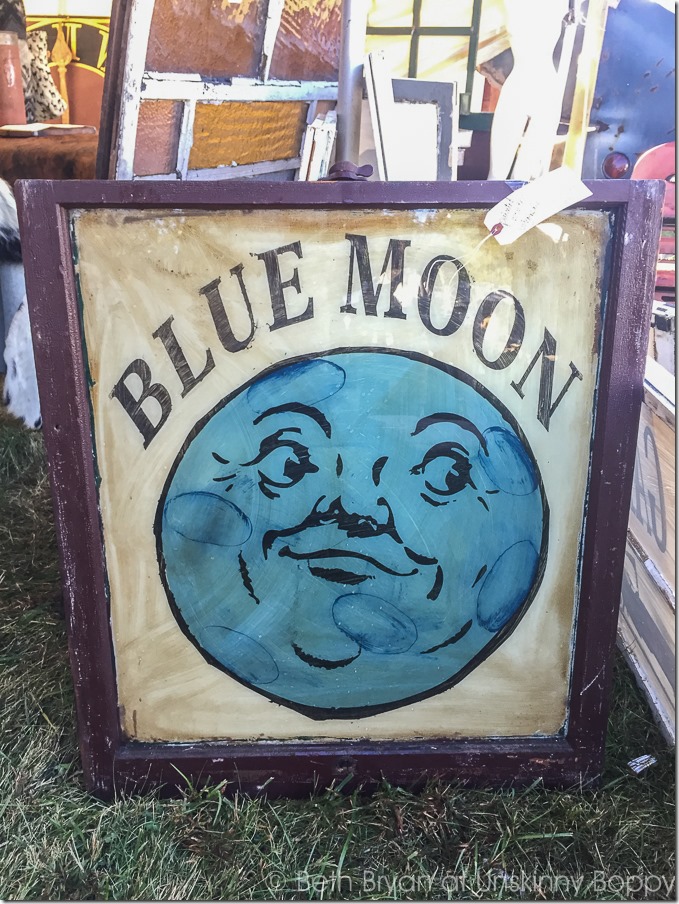 Mom's friend Lucy had this big cabinet displaying all of her Lucy Lockets.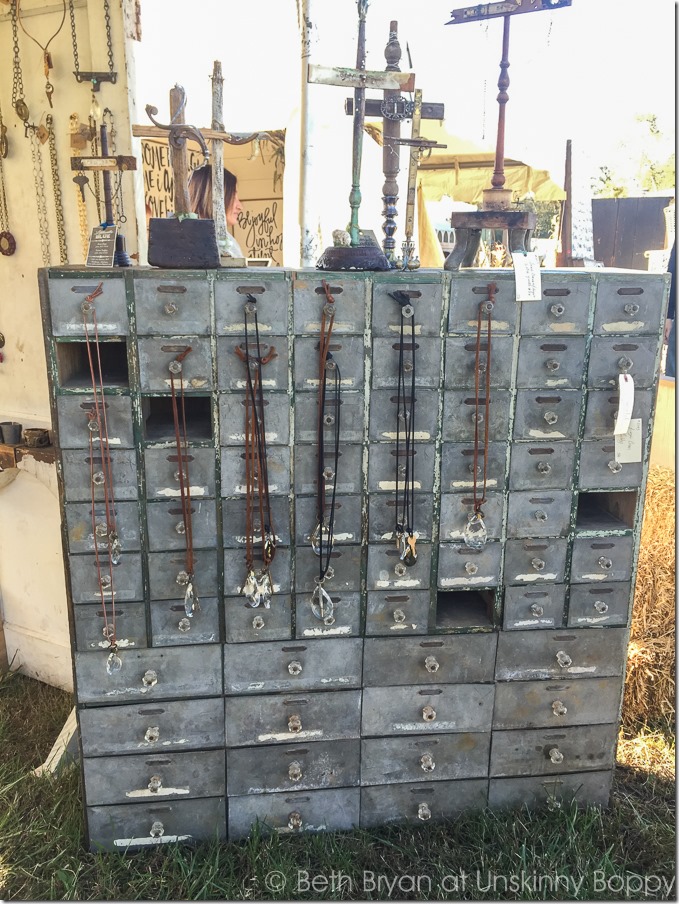 When I grow up I'm gonna inherit a huge collection of these locket things since my mama has gotten so many over the years.  She LOVES Lucy Lockets and wears them with everything. She even wore one yesterday, but her phone camera did something really funky with the sun flare and it's hard to see it.  Here she is with Lucy and another sweet blogger, Laura from The Turquoise Home.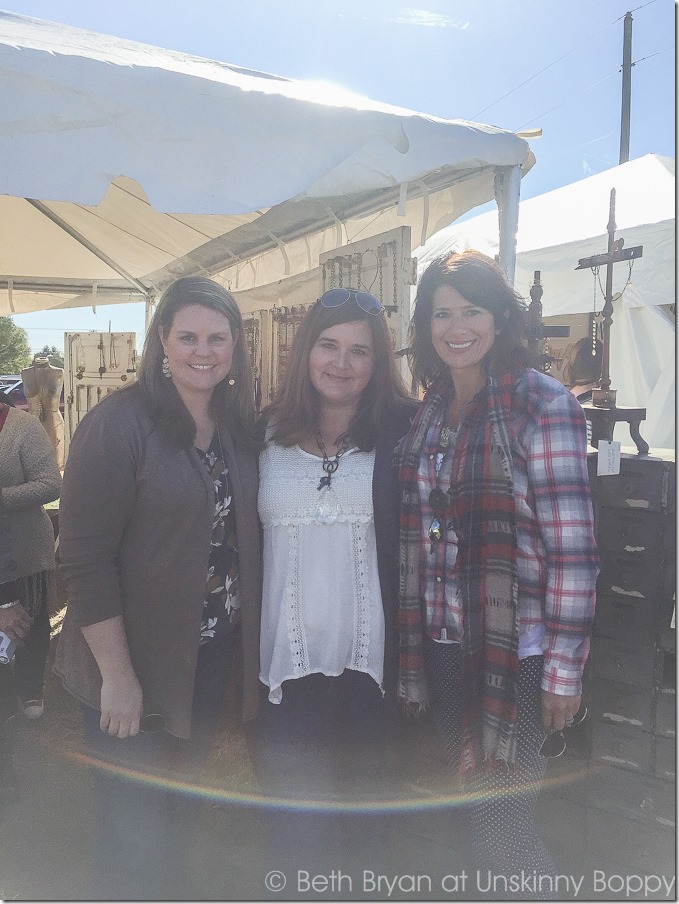 After we toured a few booths I decided it was time for a snack.  Since I was so bundled up my Daddy figured out a way for my blanket to hold my bottle hands free. I was just happy to fill my belly.  Check out my awesome hair.  It rocks.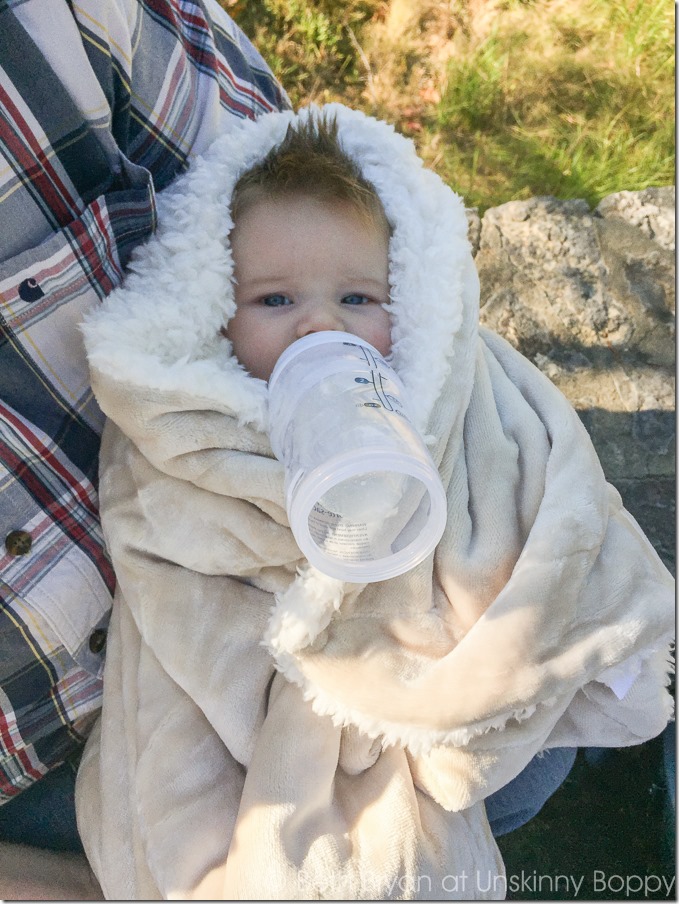 I was hoping for some fall color but it was still green. The sun was shining in my eyes all.day.long, so I decided to shut them for a while and take a nap in my stroller while mom and dad shopped.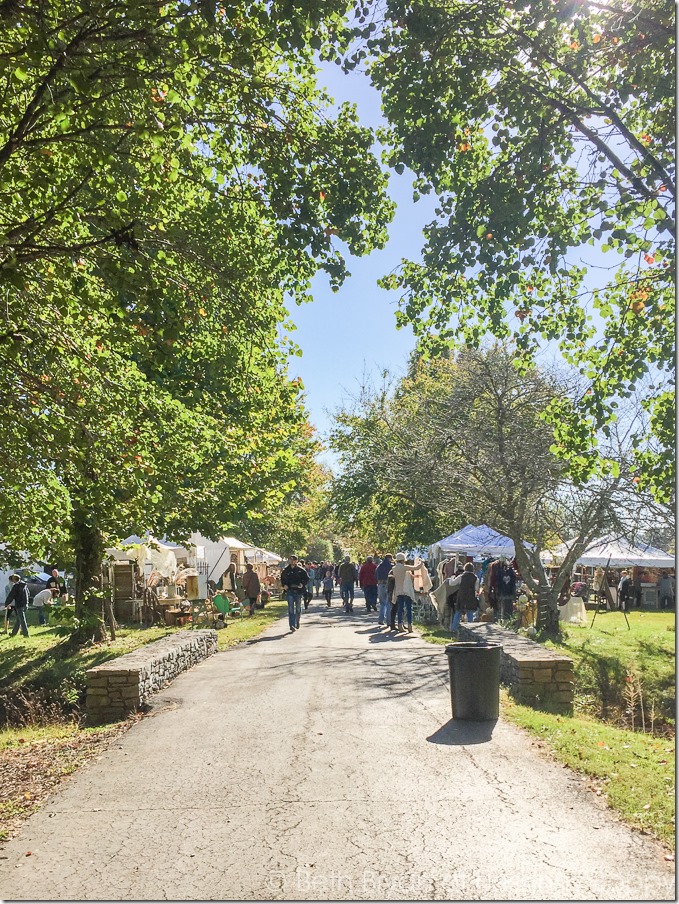 Dad loved this vintage cash register base, but he didn't buy it in time and we watched another dude carry it out of the fair after we took this picture.  Hope he enjoys it.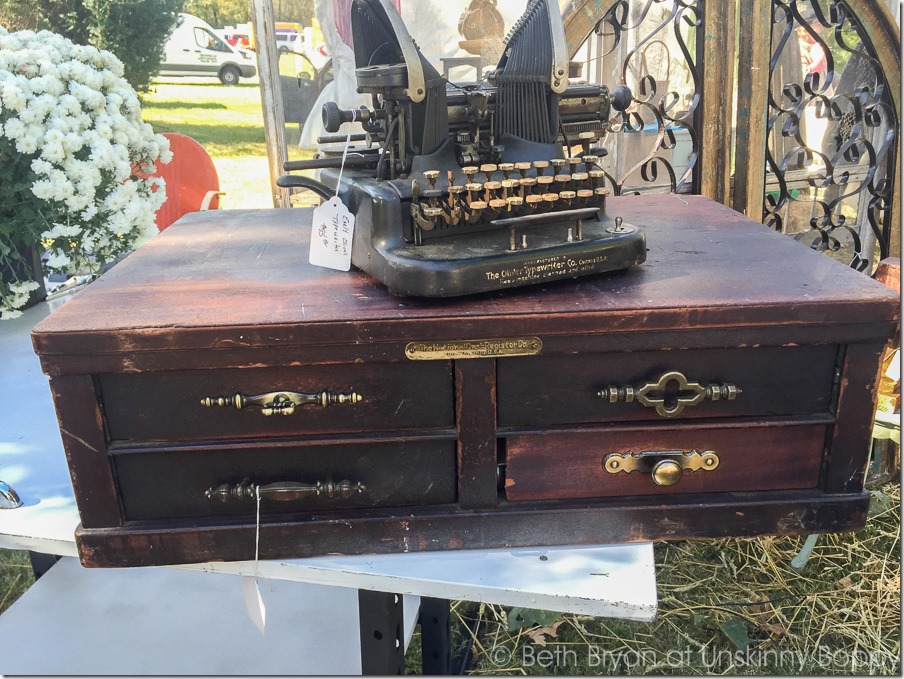 Mom spied these giant wooden stars.  I  thought they looked awfully similar to the giant wooden star in my room!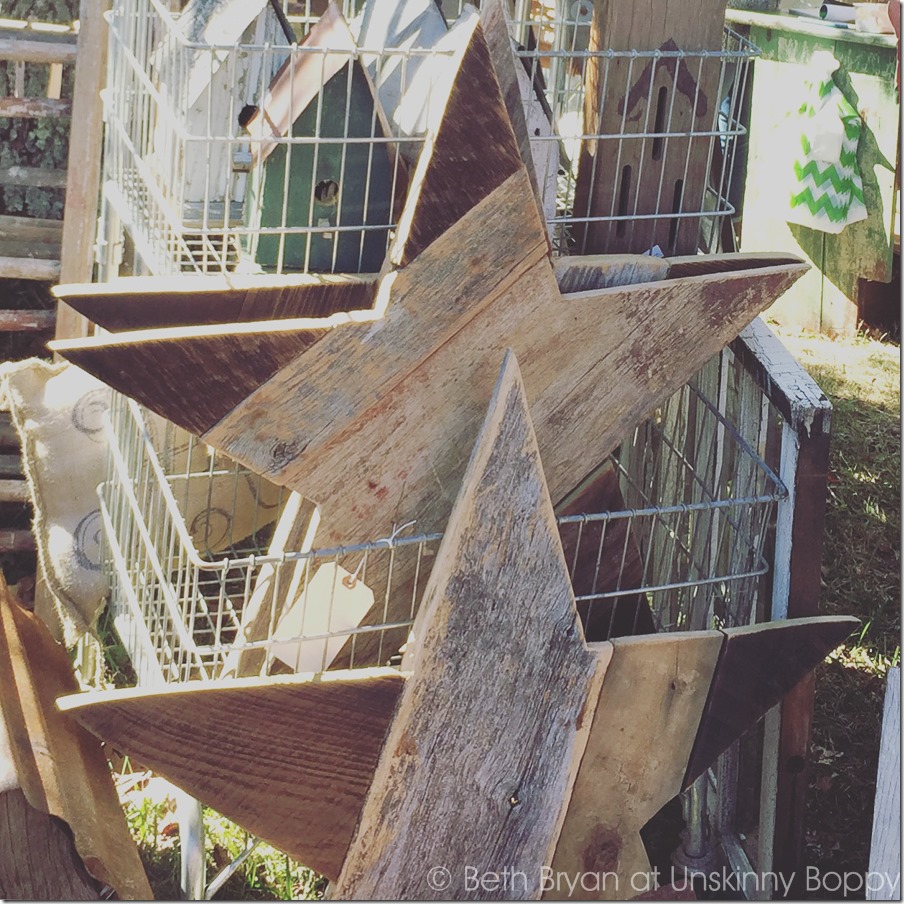 I liked these little baby mushrooms that Jason from Dirt Home+Garden made so much that we bought three for my grandma's fairy garden.  Won't the fairies love these fabric 'shrooms?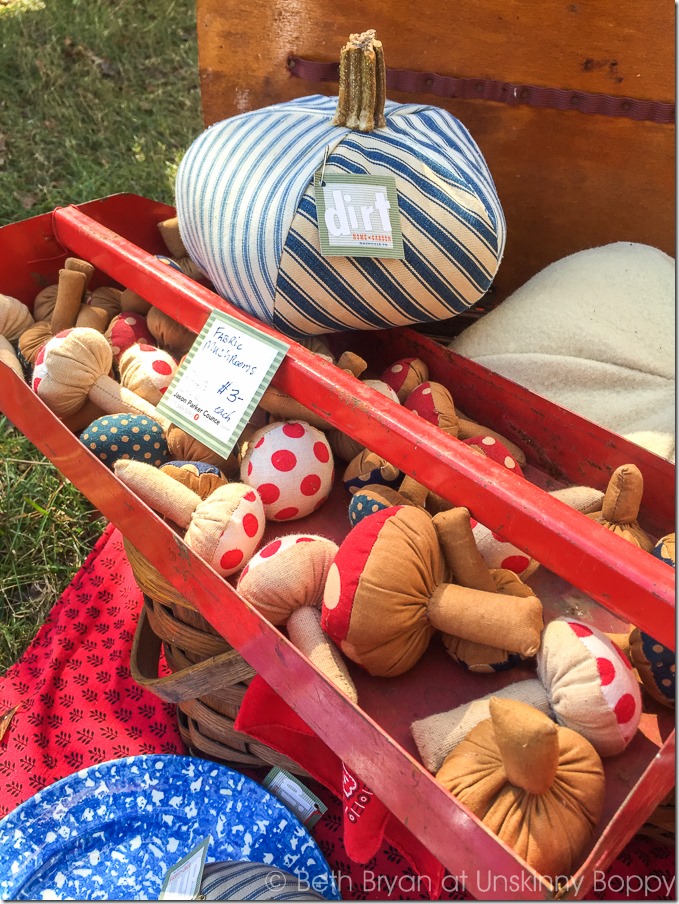 Jason's booth was pretty amazing!  Stars made out of old blue mattress ticking?  Yep. Awesome.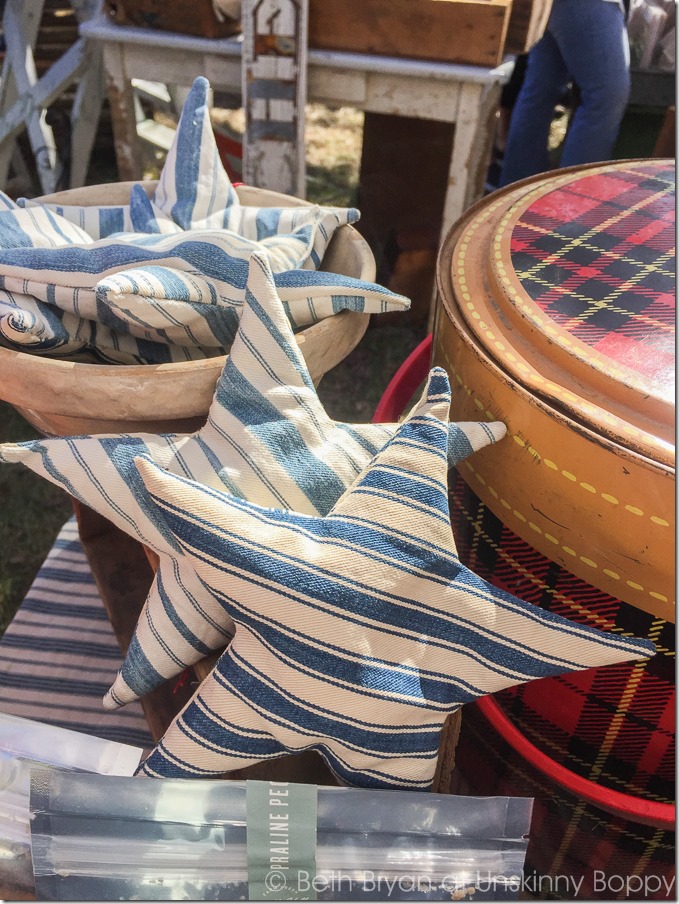 Mom bought lots of stuff but she said you'll have to wait until Christmas home tour to see most of it in our house.  That's coming up the week after Thanksgiving, so it will be here soon!  I can't wait for my first Christmas!
After we left the fair, we headed into Franklin and did some MORE shopping at the antique stores there.  Then we had lunch at Puckett's Boathouse.  I might need a giant peace sign on my wall one day like this one here.  How cool is that?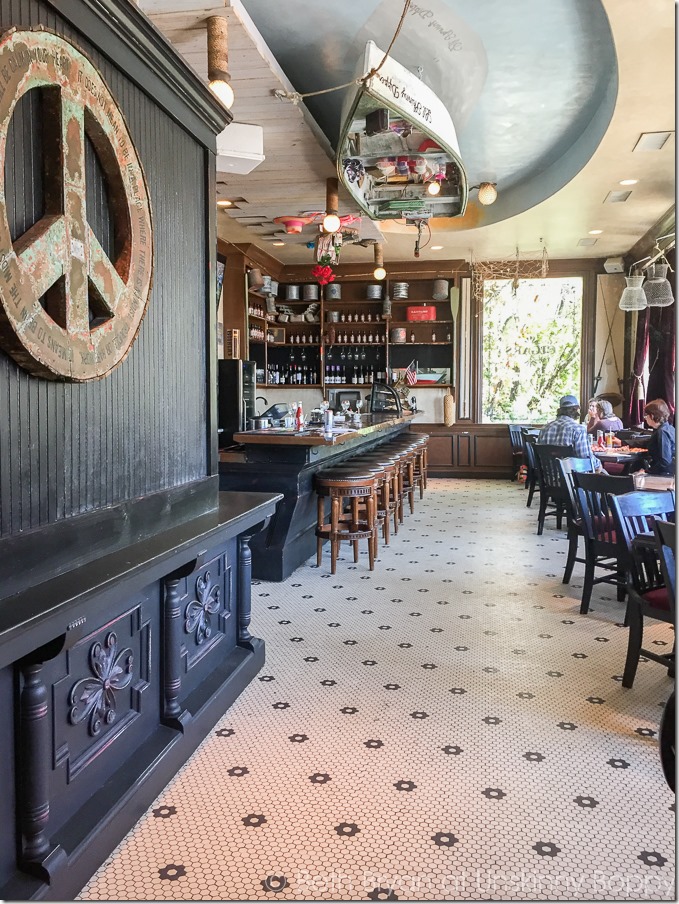 Ok, it's time for me to go take a nap now.  Hope you enjoyed my first blog post and recap of the City Farmhouse Show.  It may have been my first, but it definitely won't be my last.
Peace out,
Caroline