Paint is an amazing thing.
I can't think of a single decorating item that you can buy for your house that can make such a dramatic change to a room for such a small investment. A can of paint and some rollers costs very little, but the impact it can have on the overall vibe of a room is YUUUUUUGE.
Check out the instant facelift that Caroline's nursery got when we painted it last year: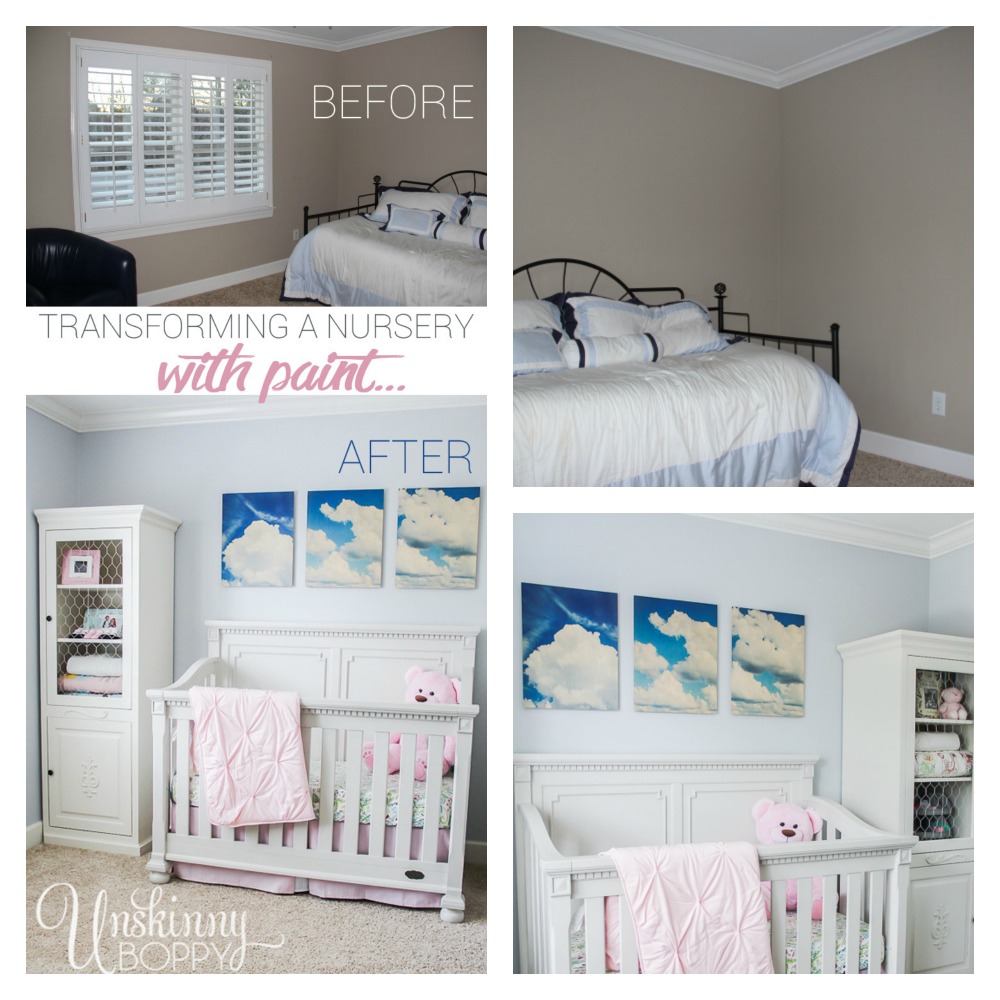 See what I mean?  It's like the interior design equivalent of a messy bun/no makeup/holey t-shirt kind of day versus a flat-ironed/highlight and contoured/cute sundress kind of day.
Same room, totally different attitude.
If you've never painted a room before, now is the time to give it a whirl. Don't be scared, just go for it. You'll be SO glad that you did!
Today I'm sharing 5 Simple Painting Tips for Beginners over on the Behr blog to help you get started. Need advice on cutting in those corner? I've got you covered.

Read my no-fail tips to give you a perfect paint finish every single time right here: