Summertime is in full swing, and I have berries running out of my ears.
Blackberries. Blueberries. Strawberries. Cherries… (are those considered berries? IDK.)
Do y'all do that too?  Buy berries simply because they are so cheap at the grocery store, then let the surplus sit in your fridge until they go bad? It's a serious issue for me sometimes.  Sometimes I need more ideas on how to use up all these strawberries and blueberries and blackberries I have in my refrigerator.
But first, can I just say that my sweet lil' shortcake is turning ONE in just a few weeks!  SHE'S ONE, Y'ALL! Already!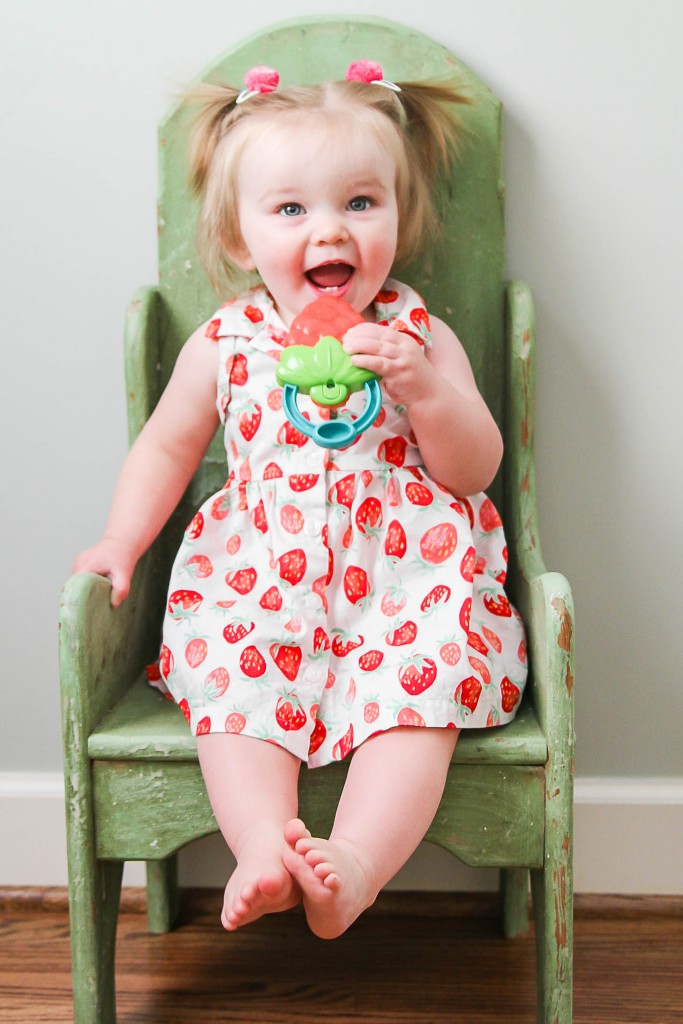 I really wanted to create her first birthday party theme based on one of my very favorite children's book series, Brambly Hedge.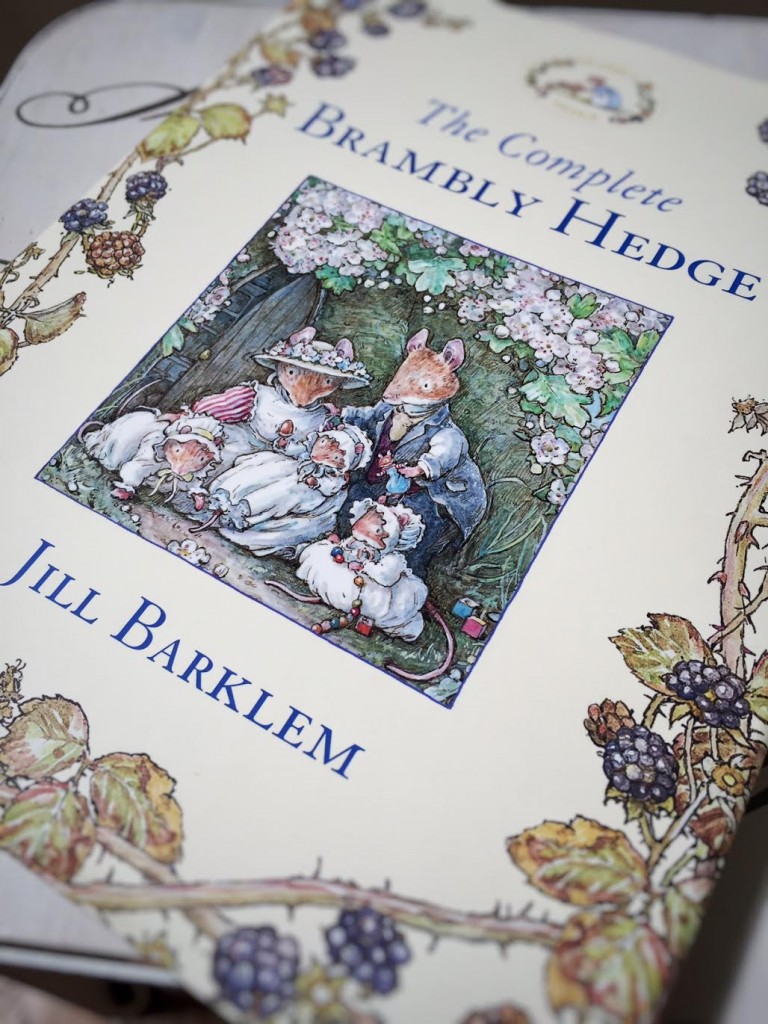 It is SUCH a sweet book series, and I highly recommend it if you love Beatrix Potter type illustrations.
I could write a whole post on the gorgeous illustrations in the Brambly Hedge books. I love them all so much.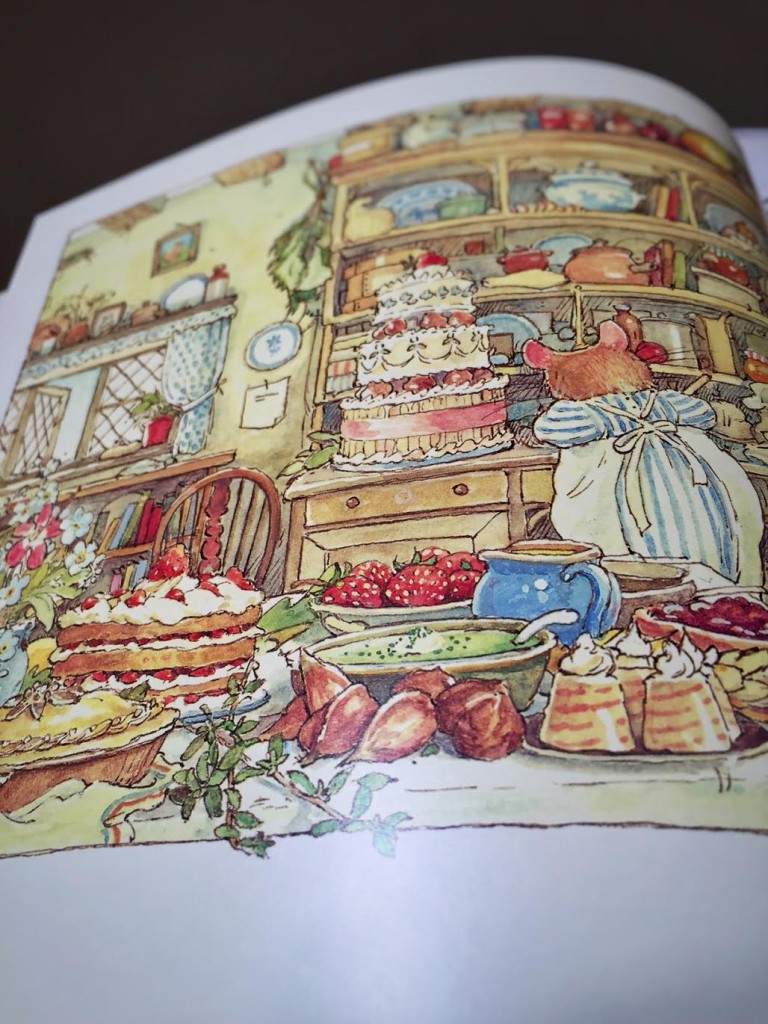 My favorite sketches in the book are the cross-sections of all the tree houses and stumps where the mice live and work.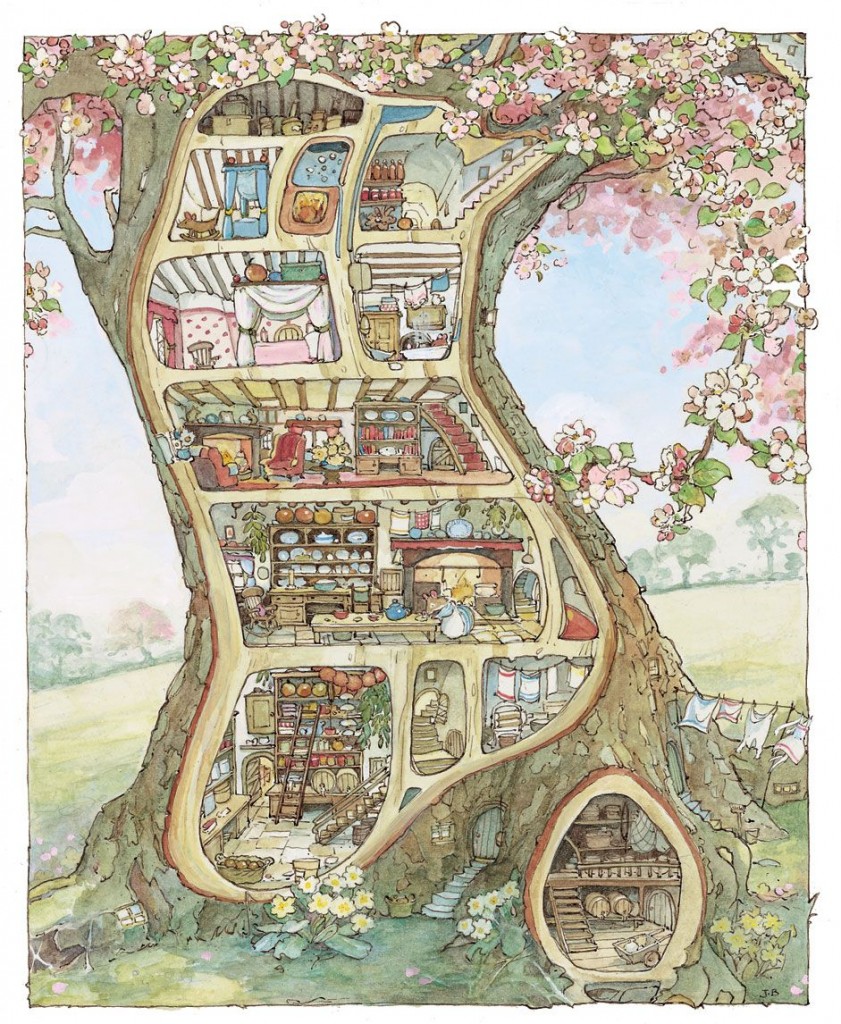 Is that not the coolest thing EVER?? I love these books so, SOooooo much.
But, not many folks here in the US are familiar with the Brambly Hedge series, which means it's not a super popular birthday theme with easy-to-find party supplies. So, that means I would have to DIY all the party invites and decorations from scratch, and mama just ain't got it in her to do all that right now.  Maybe next year.
I was excited to find this sweet strawberry printed sun dress at Target for her birthday invitation photo shoot, and I bought this cute green chair from a friend of a friend.
SO, a strawberry themed birthday it is!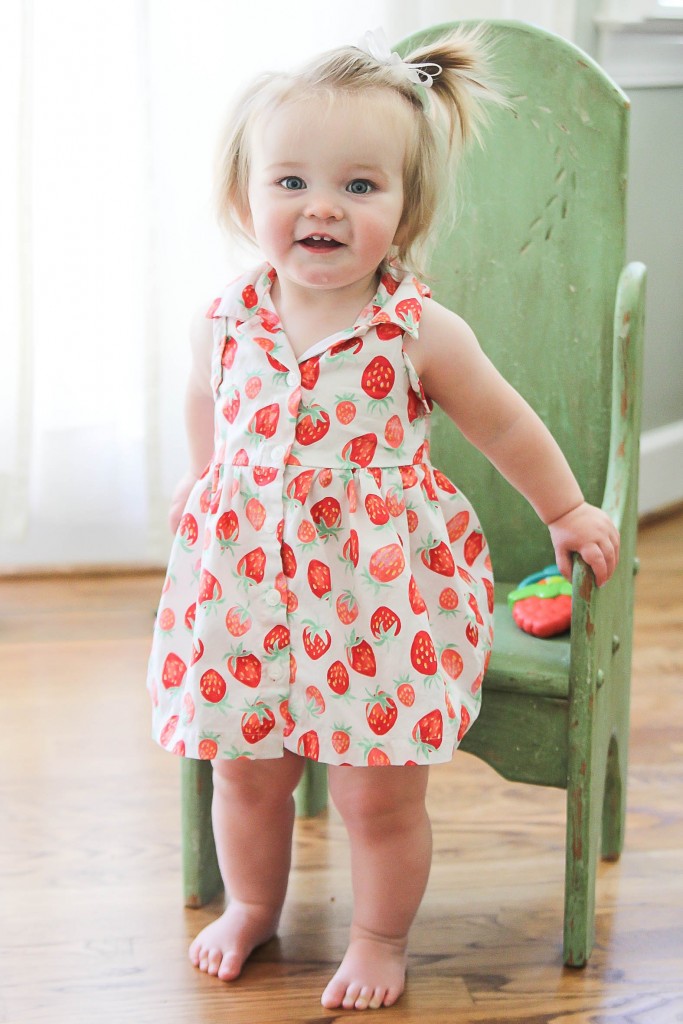 Seriously, where has the year gone? Can y'all believe I'm already planning a first birthday bash and cake smash for my Sweet Caroline in a few weeks? I just cannot believe she's is already ONE!
While I was looking for some party recipes to use up some of my berry surplus it occurred to me that you guys might like to see some strawberry dessert ideas, too.
So, how 'bout a good old fashioned Dessert Roundup? Here you go, friends!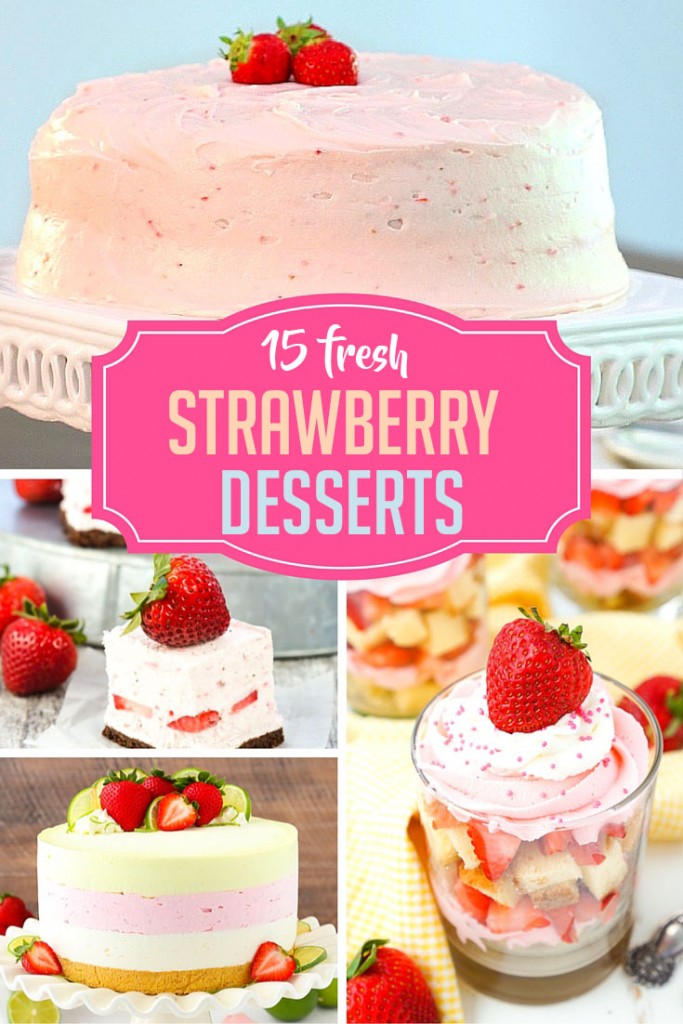 Here are 15 fresh Strawberry Dessert recipes that you need to try!
Strawberry S'mores from Simply Stacie
4 Ingredient Recipe for Vegan Strawberry Popsicles with Coconut from Jessica Gavin
Fresh Strawberry Cake from Simply Fresh Dinners
Strawberry Yogurt Pie from Buns In My Oven
French Strawberry Cake from I am Baker
Strawberry Mousse Trifles from Spend With Pennies
Quick and Easy Strawberry Cake Recipe from DIY Candy
No Bake Strawberry Cheesecake Bars from Garnish with Lemon
Key Lime Strawberry Coconut Ice Cream Cake from Life Love and Sugar
Gluten Free Strawberry Cake from Recipe Girl
Gluten-Free Strawberry Shortcakes from Serious Eats
Fresh Strawberry Butter from Holly's Cheat Day
Lemonade Cupcake Recipes from Fun-Squared
Strawberries and Cream FAT BOMBS! from My Keto Kitchen
Strawberry Almond Crisp from Let's Dish Recipes
Enjoy, and I'll see you back here tomorrow for 15 Blueberry Dessert Ideas to keep using up all those berries!