When we moved in this house, we temporarily put our tv on top of an end table that my husband built with intentions of having built-in bookcases added around the fireplace.  Over a year later, and the "temporary" setup was still going strong with no end in sight.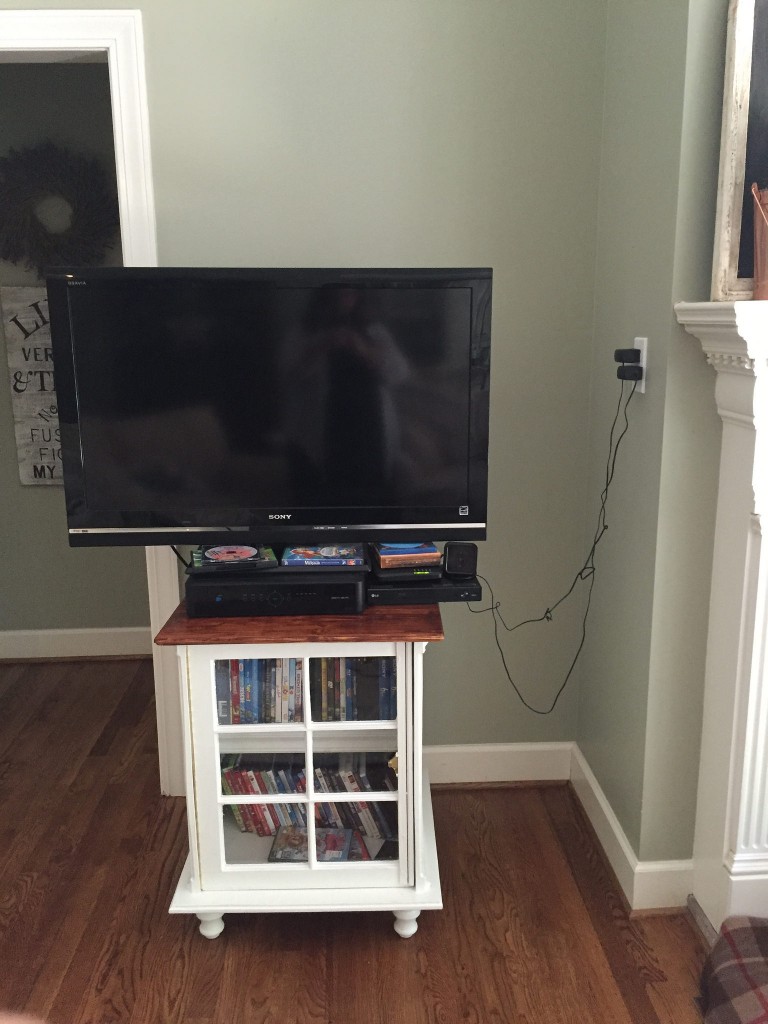 How pitiful is that?  Over a year later, and my tv was still sitting on top of that same end table (and I'm ashamed to admit it wasn't even anchored to the wall). The tv is bigger than the table. There were wires hanging everywhere.  It was not centered on the wall because I was trying to hide even more wires behind it so Caroline couldn't get to them.
It was not pretty. Or safe.
Now that Caroline has started pulling up on everything and trying to walk, I was constantly chasing her away from the tv. It was so dangerous and all I could envision was her tumbling head first into the glass doors.  One day last weekend I got tired of worrying about it, so we all loaded up and headed to my favorite local furniture store in search of a something, ANYTHING, that was better than what we had.
And here it is: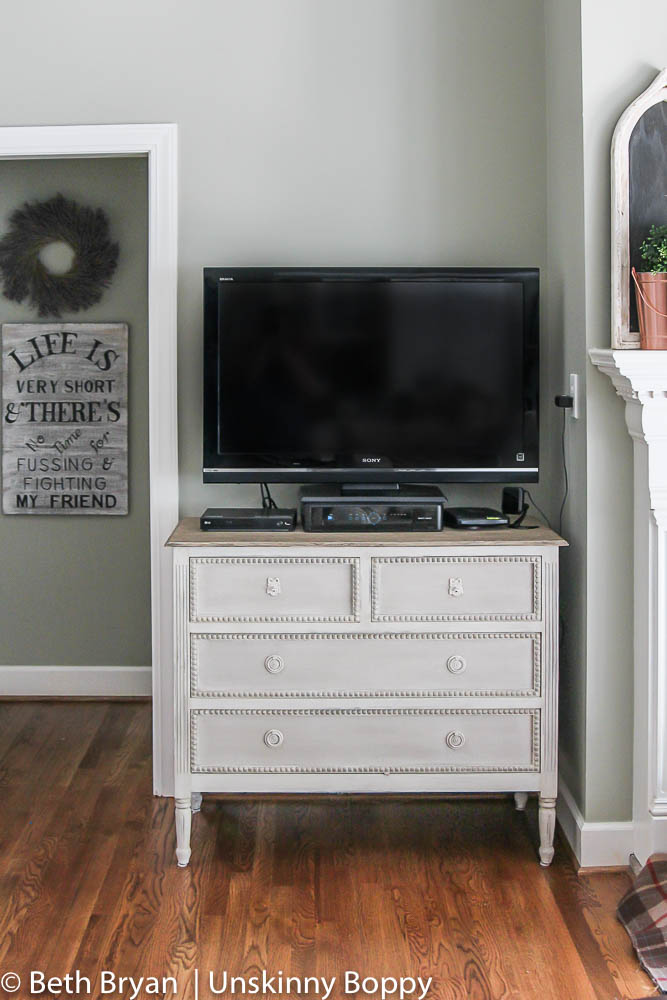 This area is kind of tight, so we had to keep our dimensions less than 24″ deep and 42″ wide.  This pretty little dresser fit the bill perfectly.
It is an antique reproduction piece with French-style hardware and hand painted burlap on the drawer fronts.
The beaded molding around the drawers are what really sold me. Look at these pearls!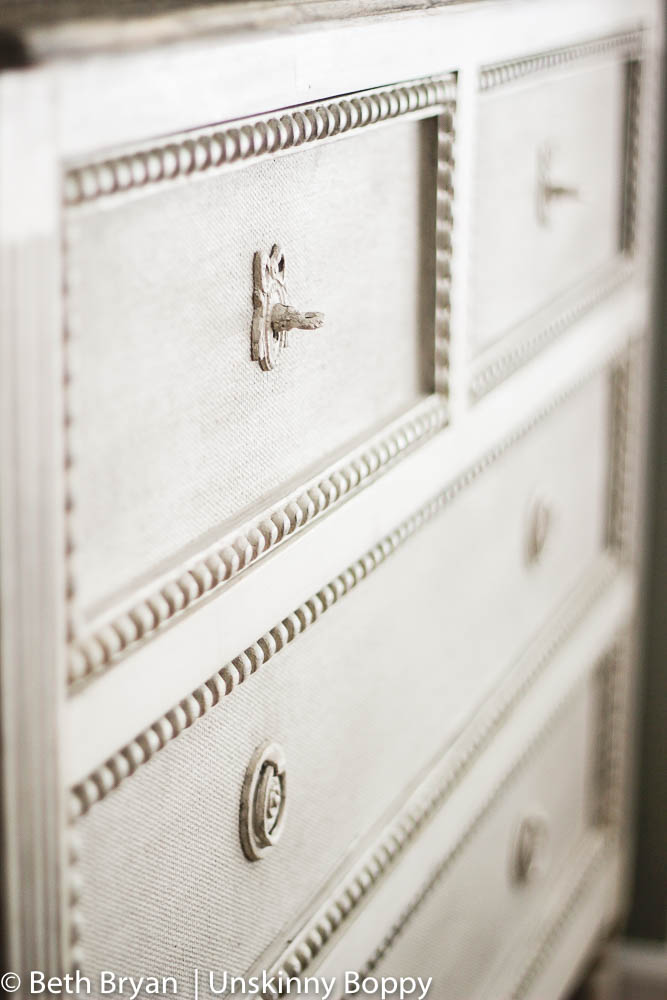 But the best part? It's called the 'Caroline Chest' by Gabby Furniture.
It's like it was meant to be.
Here are my two Carolines living happily ever after… 
And most importantly, the tv is now anchored securely to the wall so the littlest Caroline is safe to roam and explore.