This giveaway has ended- CONGRATULATIONS to Laurie A.! Check your email and respond back to me real quick so I can drop this in the mail this morning! 🙂 I hope your little someone enjoys the HECK outta this Hatchimal for Christmas. Thanks everyone, for entering!
---
Hey friends! I've been SO absent from all the typical Christmas hoopla this year because, well, 2016 has drop-kicked me and left me without much to give back to you, my patient readers.
There will be no Christmas home tour on the blog this year because like Whitney Houston says… I have nothing. NOTHING. Nothi-i-i-i-innnng on my Christmas tree.
Catch me in 2017 or check out my archives if you need some Christmas decorating inspiration.
Instead, I am hoping to make up for my lack of Christmas cheer this year by offering you an amazing giveaway. In an attempt to turn this 2016 frown upside down…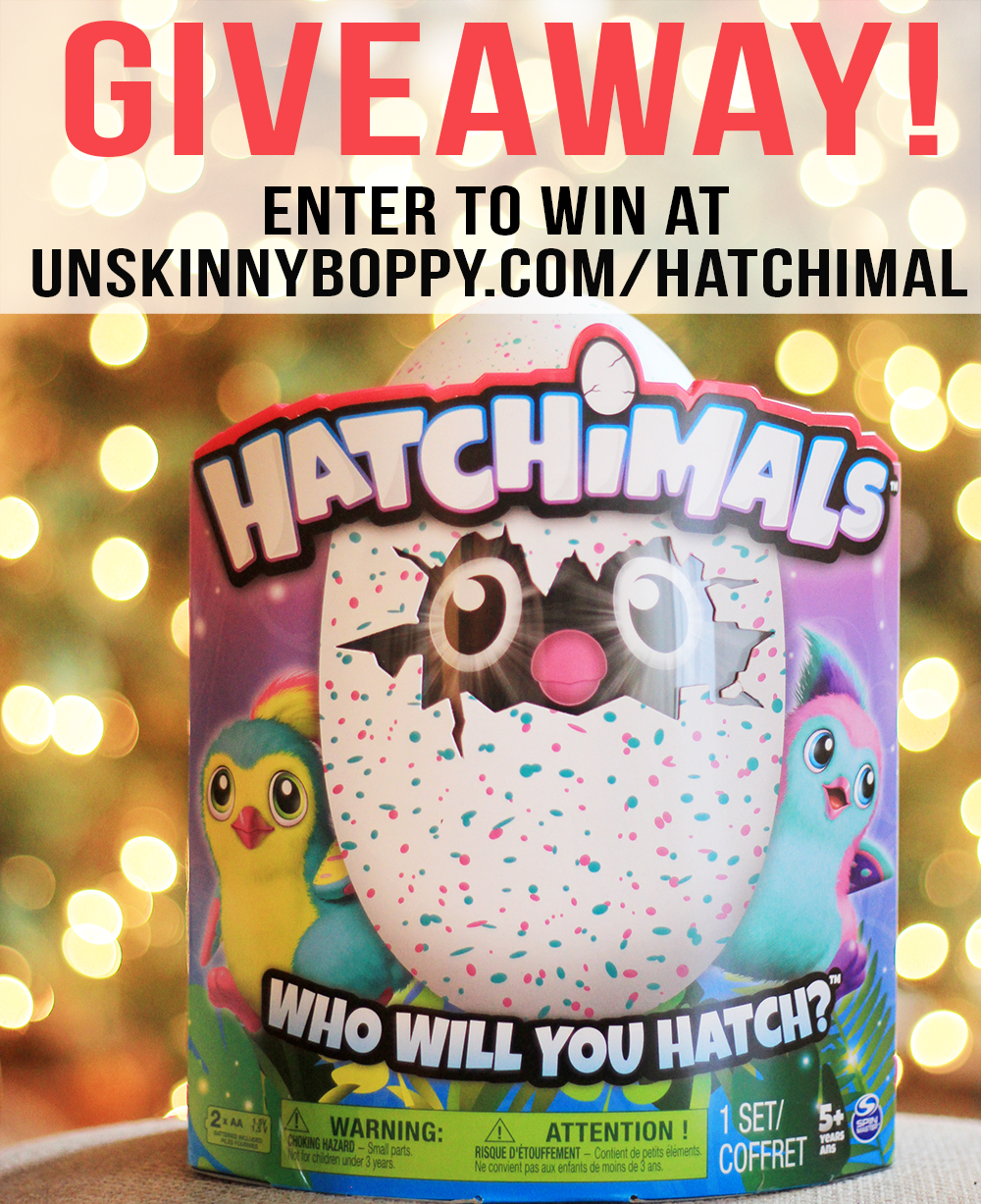 I'm giving away a HATCHIMAL, y'all!
Before this giveaway even starts, I am laying hands on this package that contains THE hottest gift of the year and praying it goes to THE most deserving child in America.
Since I am not Santa, I am leaving it up to fate and Rafflecopter to decide who will receive this gift. I would like to ask that you NOT enter this giveaway if you already have a Hatchimal under your Christmas tree this year. Please let the folks who didn't want to stand in line for hours (or spend that kind of cash) have a shot at winning this one!
Because shipping times are going to be TIGHT (and the deep-freeze weather across half the country is not helping that) I will have to lay a few ground rules for this giveaway. Here they are.
RULES:
Giveaway ends at midnight (12:00 CST) on Tuesday, December 20th, so get those entries in by 11:59 pm Monday night! This is a FLASH giveaway so be quick about it!
One (1) winner will be chosen and emailed at approx 8:00 am on Tuesday, December 20th. I say approx because I might be changing a poopy diaper at 8:00 am on the dot. Give me some grace.
If that winner doesn't respond to their email within 2 hours, they forfeit their entry and a new winner will be drawn because I have to get this in the mail on Tuesday, for real. No dilly-dallying with your responses allowed.
I make zero promises that this will arrive to your doorstep by Christmas but I will try my best to get it to the winner ASAP.
All costs associated with this giveaway are covered by me, because I love you guys.
This giveaway is open to residents of US and Canada only.
Enter inside the Rafflecopter here for a chance to win.
Disclaimer: This post is NOT sponsored by the Hatchimals folks. They have never heard of me or my blog. This is my gift to you to try to turn this 2016 frown upside down.