Guess WHAT?
I got Caroline's entire first year of life documented today. I've been meaning to do that for a YEAR. Now I'm glad I procrastina- ahem… WAITED for this steal of a deal that is happening this weekend only.
I just ordered a 77 page 8×8 Shutterfly book of Caroline's entire first year of life for just $31.00!!
I'm doing such a happy dance over here. Seventy-seven pages, y'all! $31.00!
For the first time ever, Shutterfly is offering a never-before-seen UNLIMITED amount of pages on all photo books this weekend only. You can add as many as you want for the same base price, no extra charges. This book I created would have normally cost about $150, and I got it for $31.
My cart was close to $40 when I went to check out, but then I used the Honey app and it found rebates which took the price down for me automatically!
Woohooooooo. I'm so excited!
I wanted to show you a few screenshots of the book I made, because 1. I love them and 2. Maybe it would give you some layout ideas on how to create your own Shutterfly books.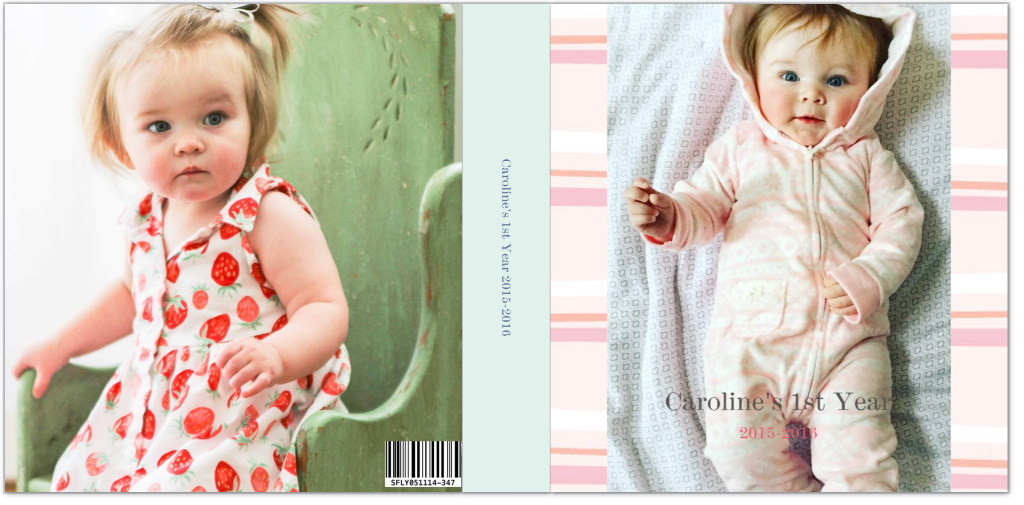 Here are the front and back covers. Notice that I added the title to the spine so I can see what it is when it's on the bookshelf.
I tried to keep the photo chronological from pregnancy and birth up until her 1st birthday.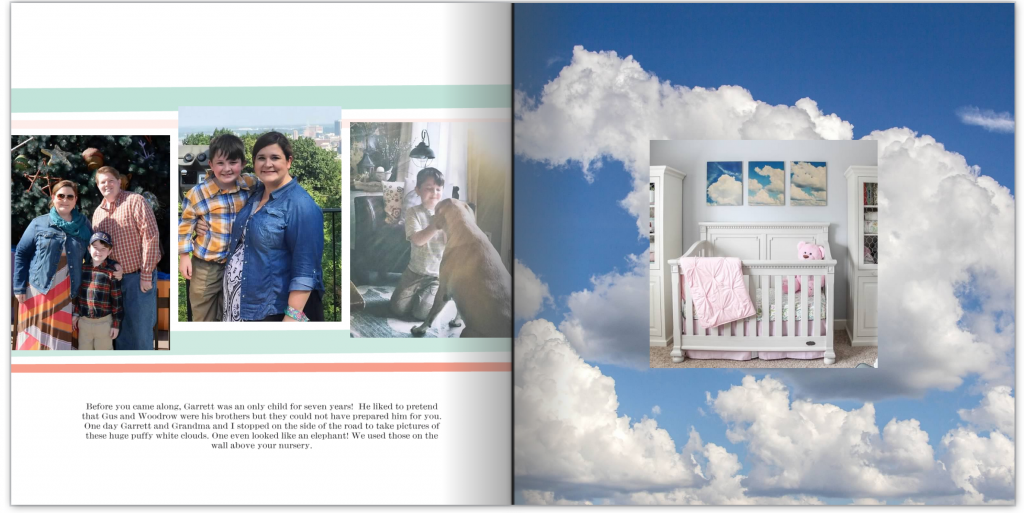 If you're interested, you can read about her birth story here.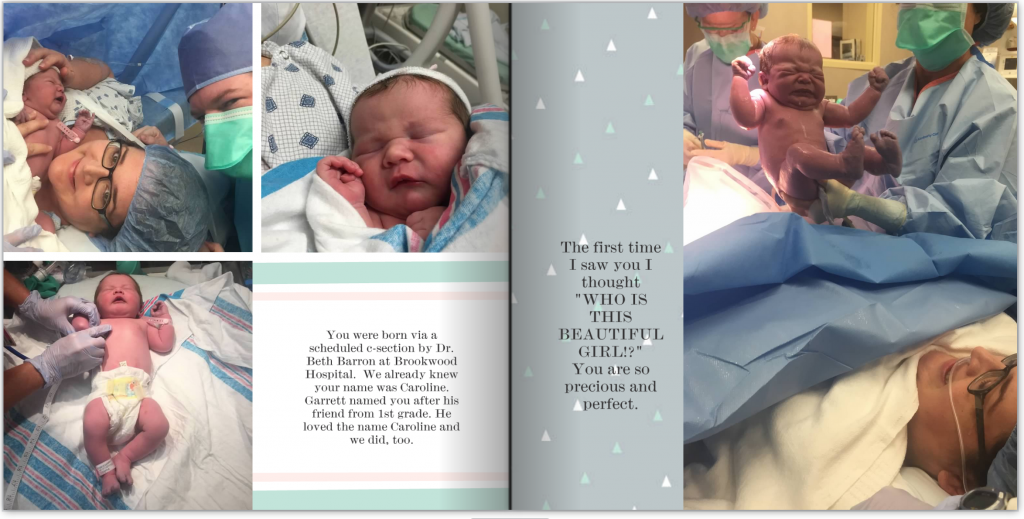 Since I had unlimited pages to work with, I was able to do a lot of full page spreads because they were free.
That means I could go a little buck wild with the GINORMOUS photos, but have zero guilt about it.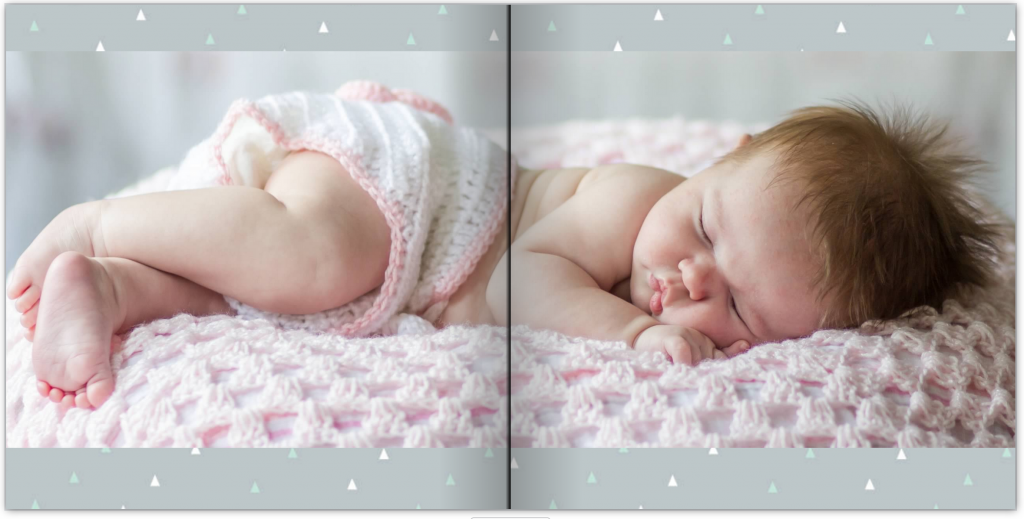 And it took the pressure off of me in a major way. Like this gorgeous shot that I've been meaning to print and hang on the wall for approximately 22.5 months now? At least there is now a hard copy version in the world. Better than nothing.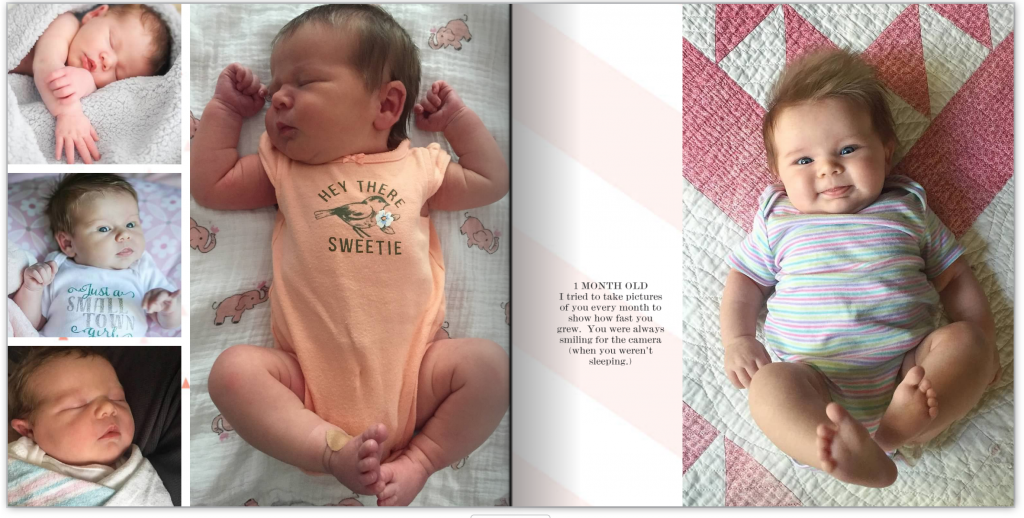 I took MAJOR advantage of those free pages with some massive photos – one per page in some cases.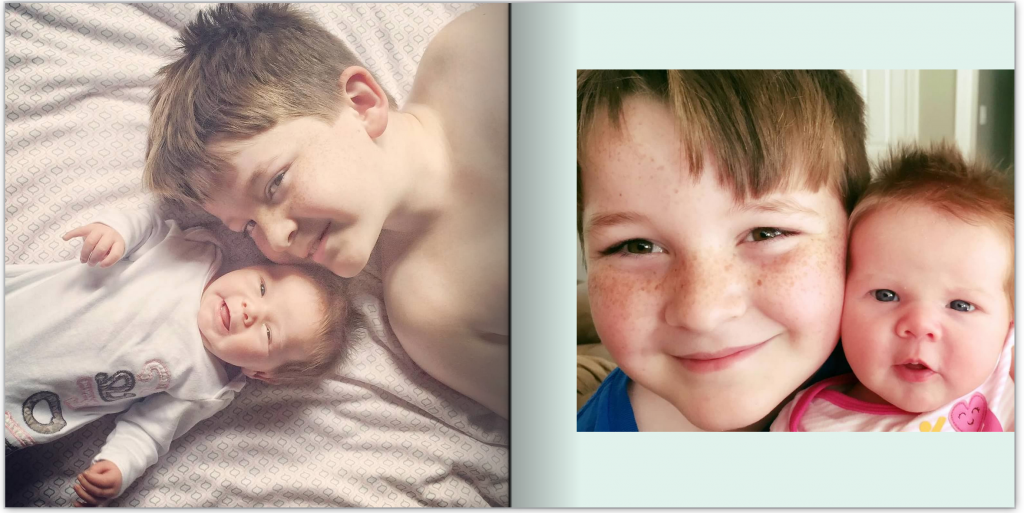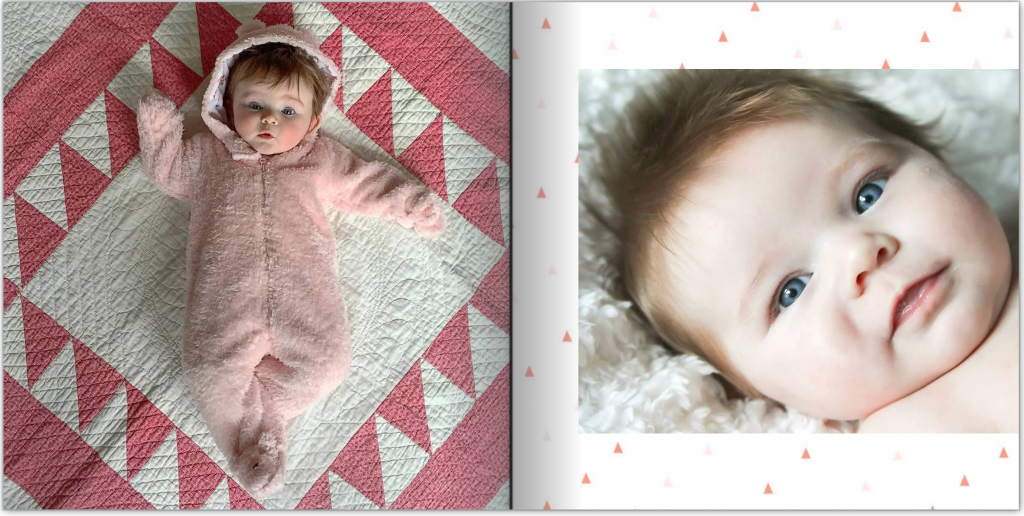 Since Shutterfly doesn't offer much in really large, cute text overlays I added a few in Photoshop first, then uploaded the entire graphic with fonts already attached. I thought this "3 months old" text from Photoshop was way cuter than a plain text overlay.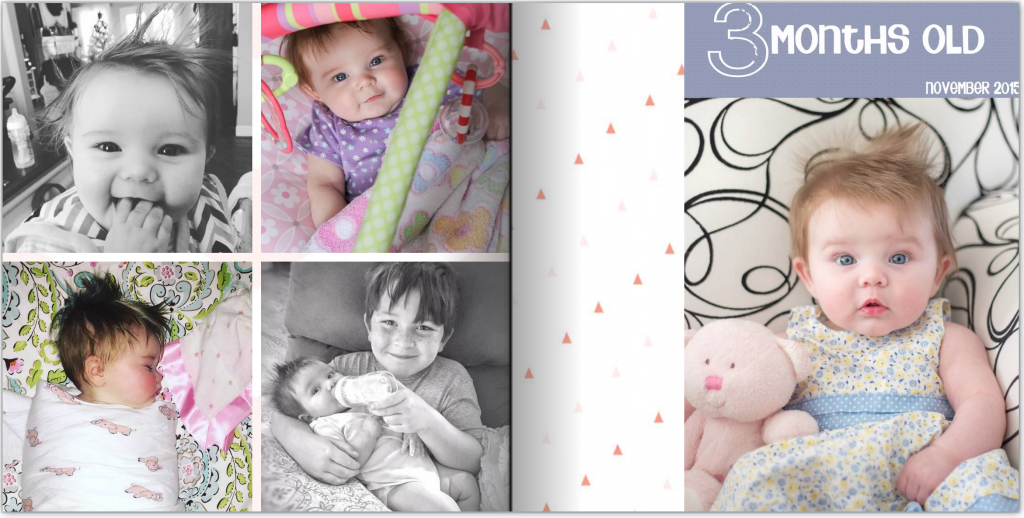 I also divided the book up into sections by season- Fall, Christmas, Spring and Summer (sorry Winter). I used pages like this to break it up into "chapters " and introduce what was coming up next.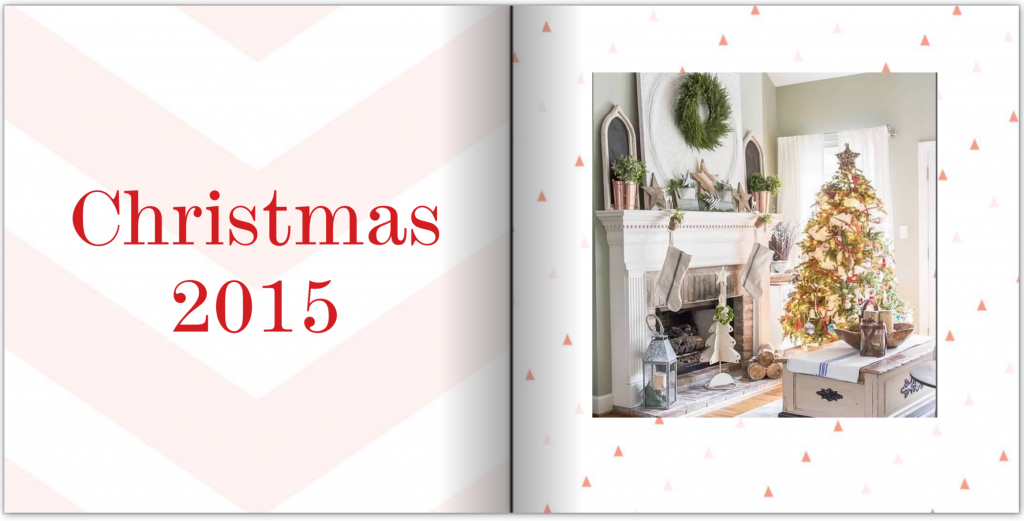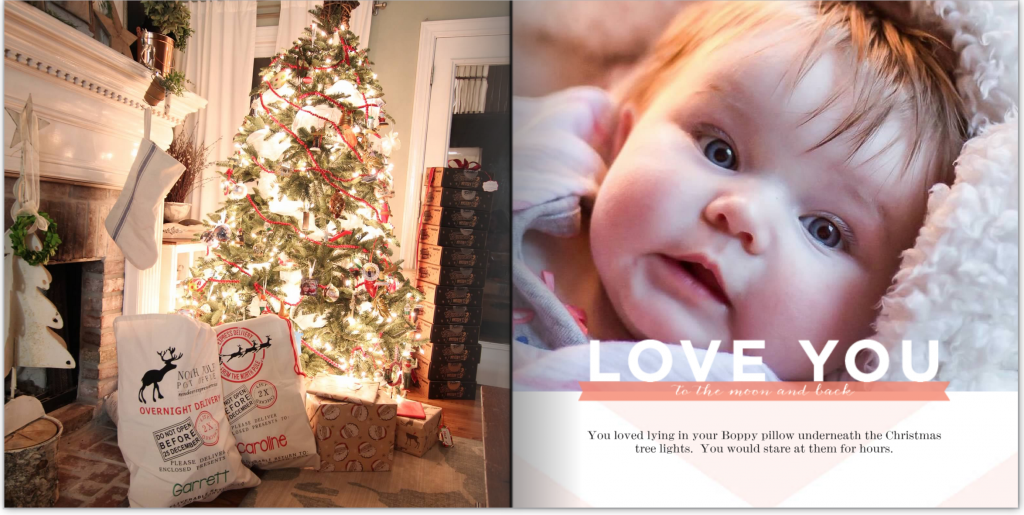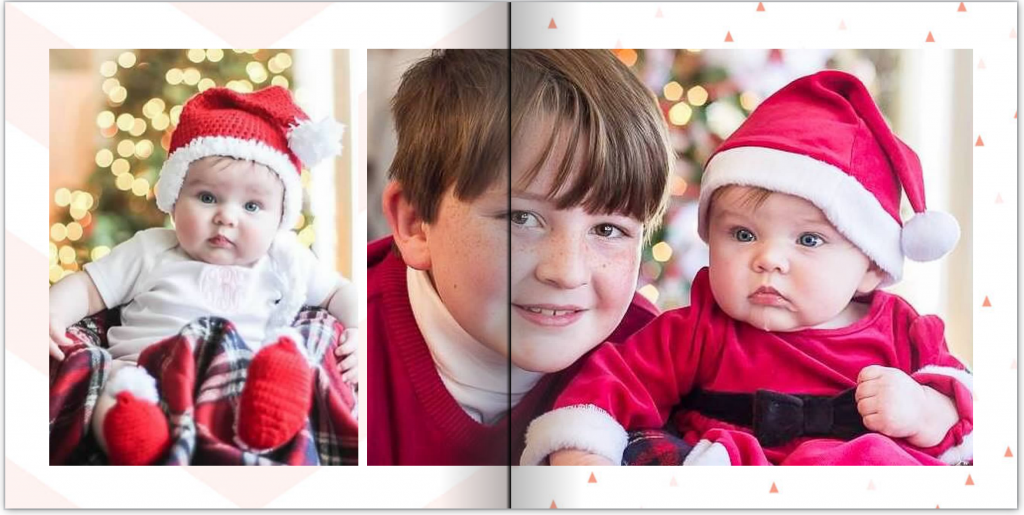 The best part about Shutterfly books is they come with a whole bunch of pre-made backgrounds and layouts so you have lots to choose from, but sometimes I like to have the consistent across the page so I tried to use the same layout on side-by-side pages.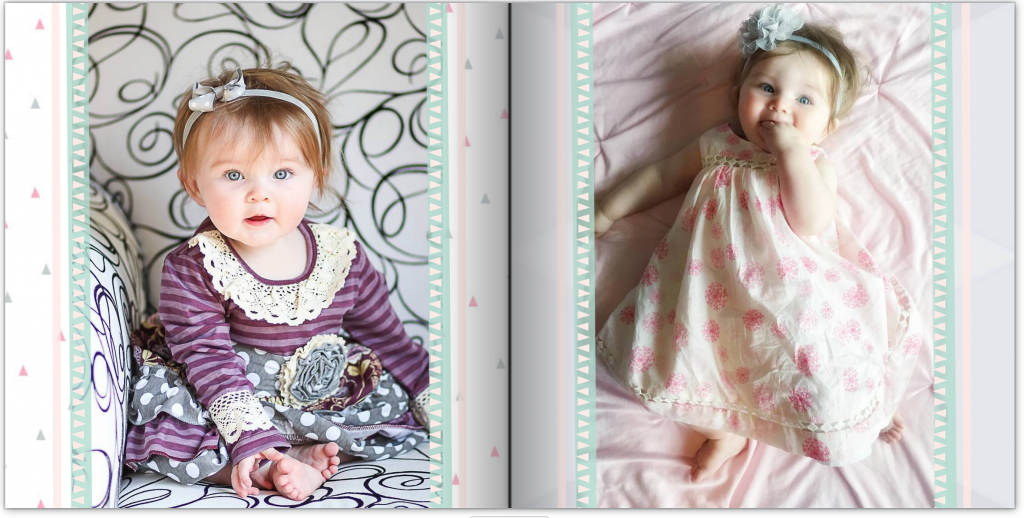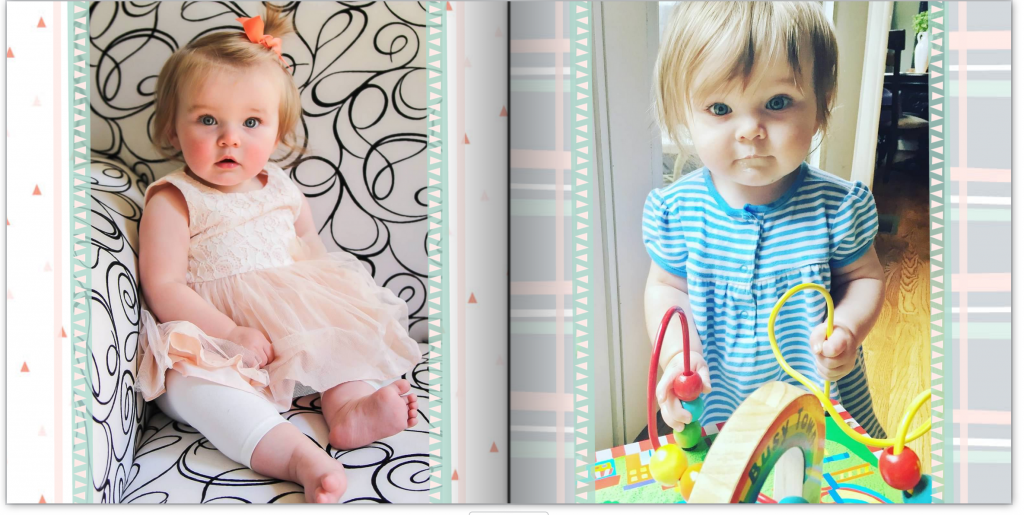 The other thing I really love is the Picture-in-a-Picture layout where you pick one photo for the background and drop another picture right in the middle. This flower image is one of my favorites.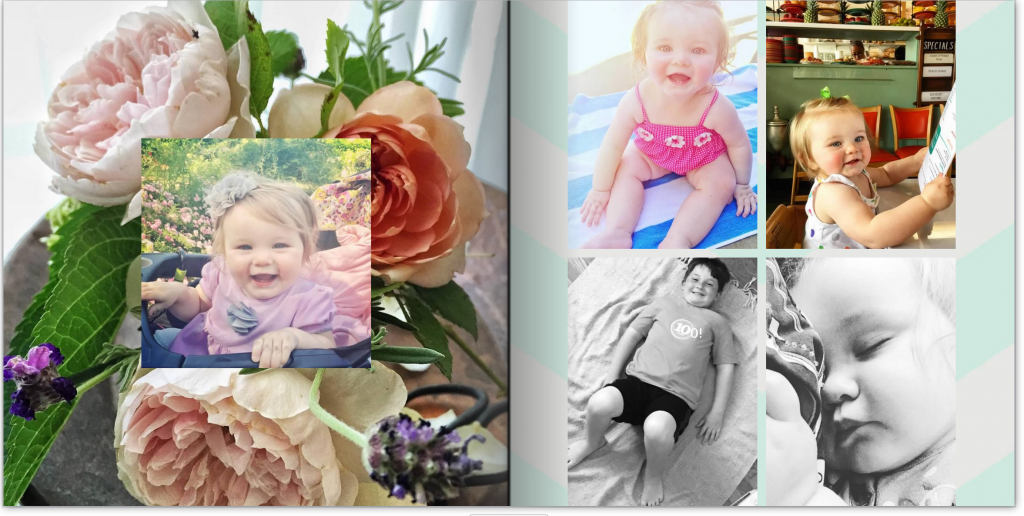 I also really love combining black and white photos with bright POPS of color.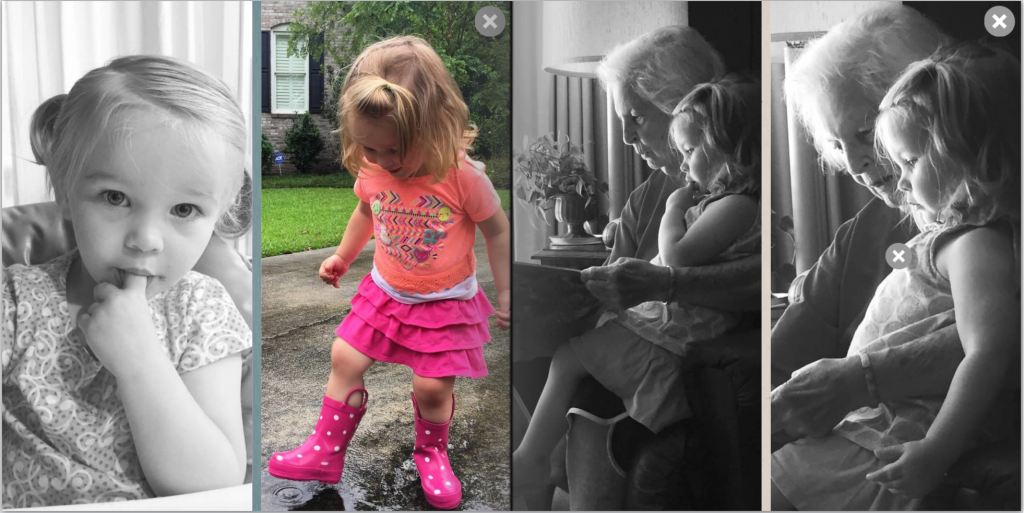 I feel so accomplished to finally get this girl a "baby book" put together. Like I said in my post last week, I have some major guilt that I have not blogged about Caroline's life nearly as much as I did Garrett's.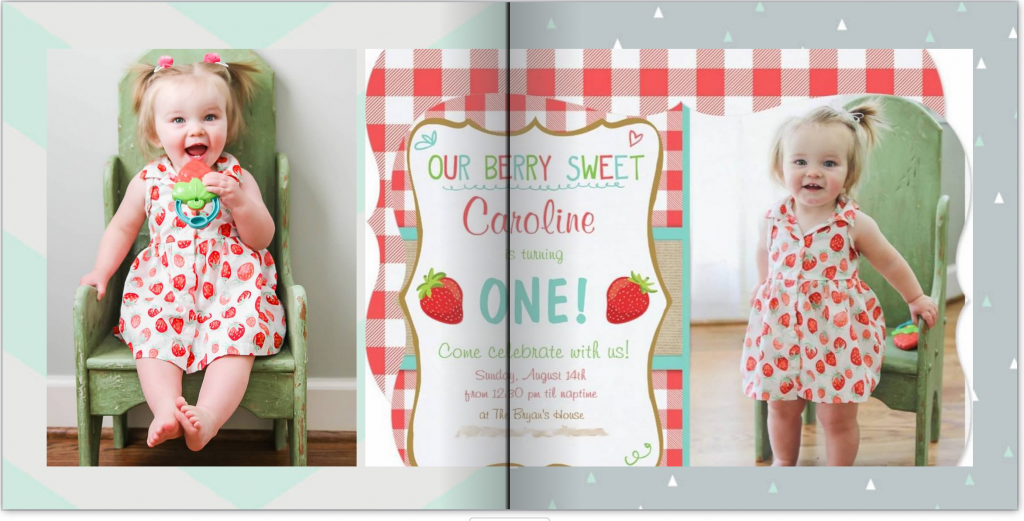 This beautiful book feels like I just made up for that.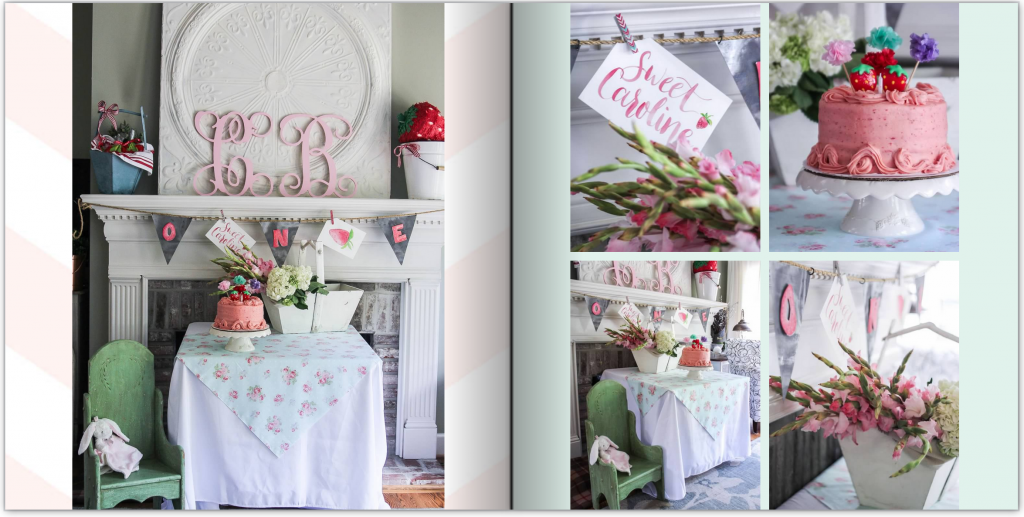 All that (plus a whole bunch of other pages I left out of this post for the sake of brevity) for just $31!?!?!?! That's crazy talk.
I am over-the-moon excited about this deal! Y'all please don't miss it!! If you have been thinking of ordering a memory album or photo book for any reason, NOW IS THE TIME. The deal ends Sunday, July 9th, so get it quick!
Use Coupon Code: UNLIMITED to get the offer.
Don't forget to use Ebates to earn cashback on your order and Honey (a Google Chrome extension ) to automatically apply all the best coupon codes to your order before you checkout. Honey is so simple to use and saves me a ton of money with just a few clicks.
If you have never ordered a Shutterfly album before, please use my affiliate link to check out the site!
Happy creating!
If you liked this idea…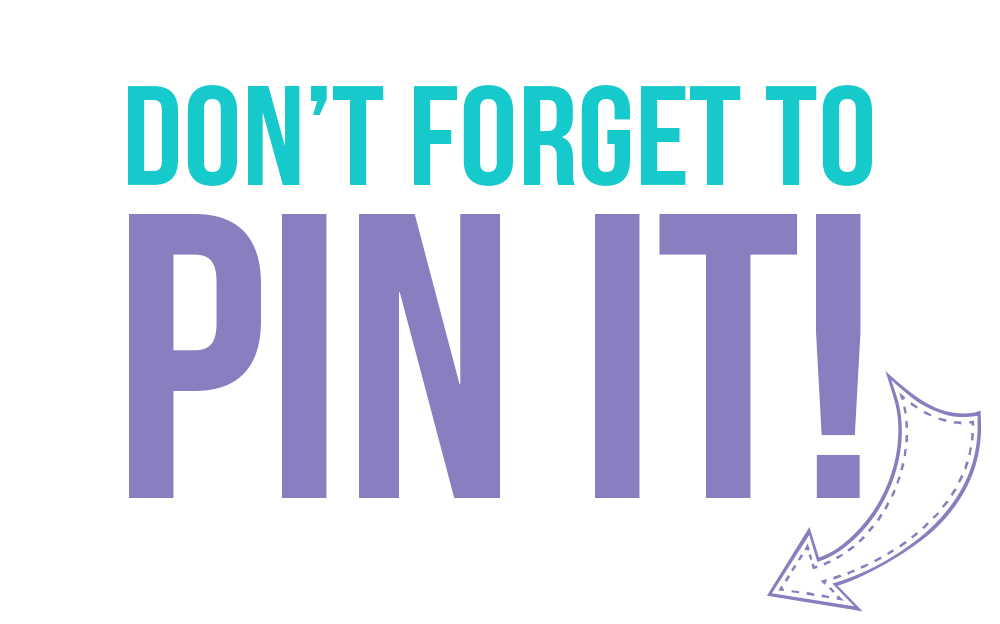 Disclaimer: I was not paid to write this post. I'm just that freaking excited to share this with the world so you don't miss out. This post does contain affiliate links.