I've driven down a lot of Alabama back roads in my lifetime, but up until this point, none of them were quite as memorable as the one I drove down yesterday.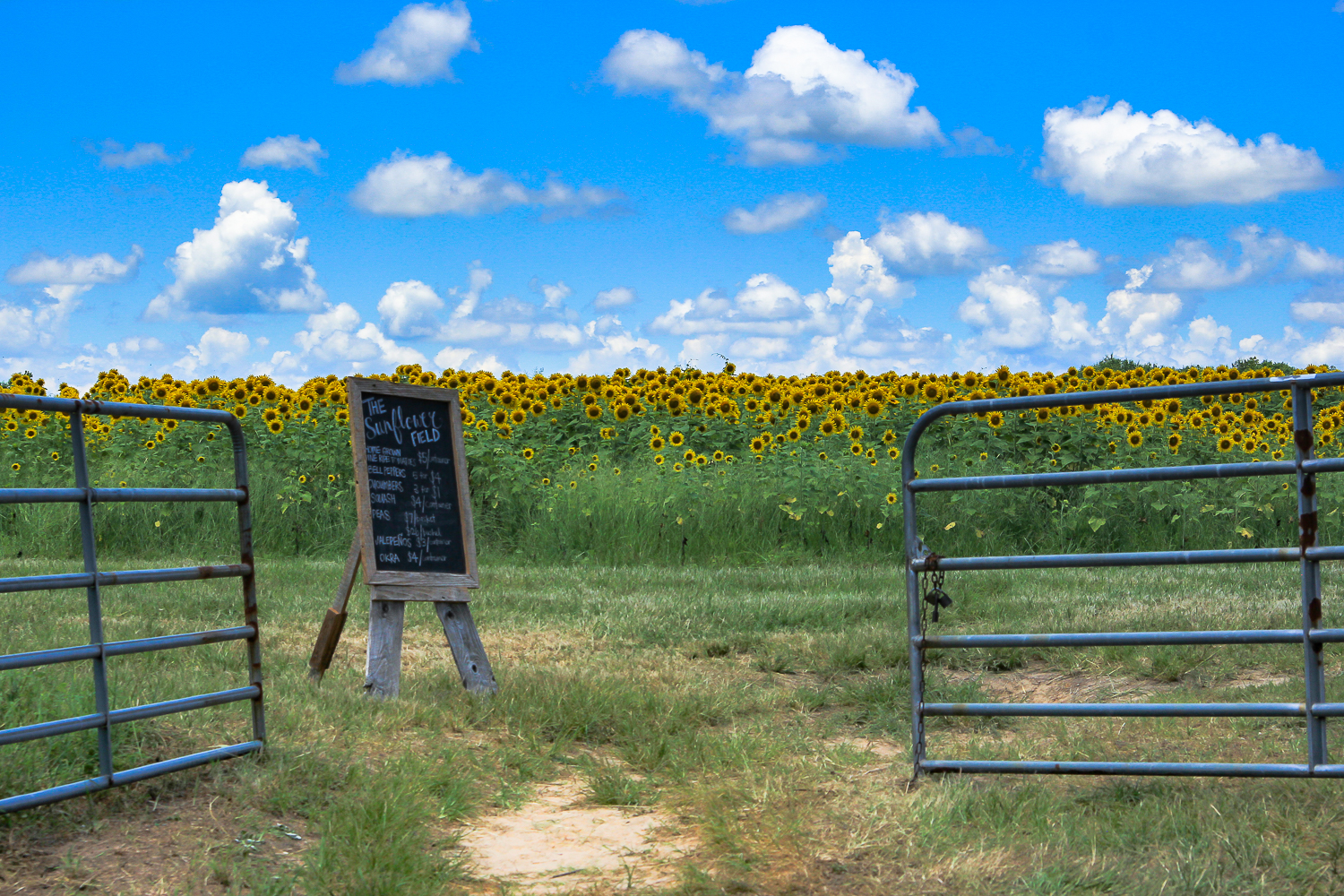 It was a perfect day for a mini-road trip.  The sky was a brilliant blue.  The clouds were puffy and white. We tossed our sunscreen and snacks in the car and headed off with the kids on a summertime adventure. We left our house around mid-morning and trusted Siri to get us to our destination.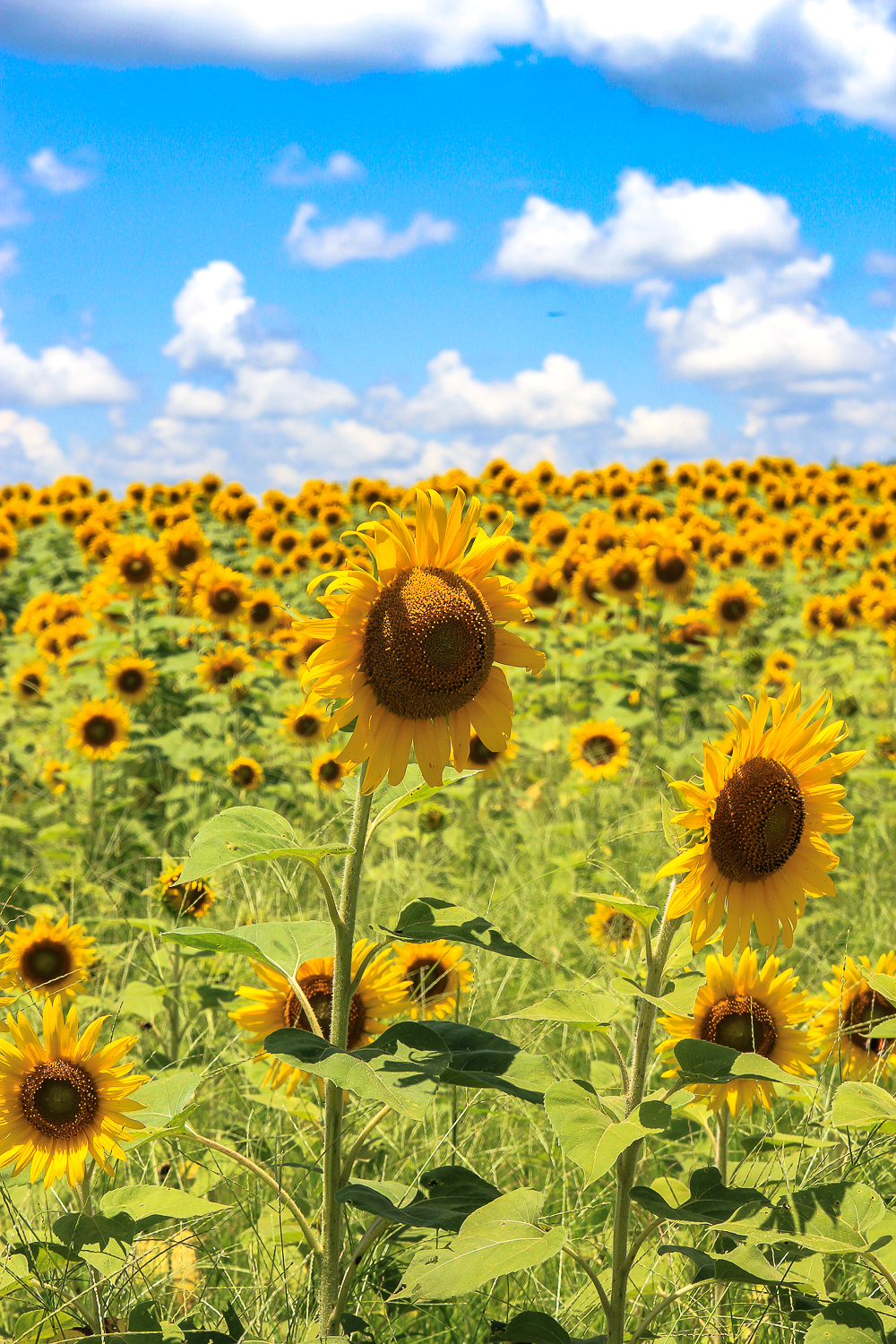 My mom had seen a facebook video of a drone flying over a sunflower field in full bloom and mentioned that she would like to go find the field.  Check out this flyover by Alabama Aerial Photography:

We were not alone in our awe of this place- nearly 135,000 people have watched this facebook video.  It is pretty spectacular.
Word is that the sunflowers only last about a week in full bloom before they get harvested and sold, so we knew we better scoot on down there quick.  Siri gave us instructions to drive the "fastest route" which is highly debatable, in my opinion.  I never trust Siri to give me good directions, and today was not much different. She took us the most convoluted route possible.
We exited I-65 in Clanton and took approximately 156 turns down bumpy back roads before we FINALLY topped a hill to see the most gorgeous field of sunflowers I've ever seen.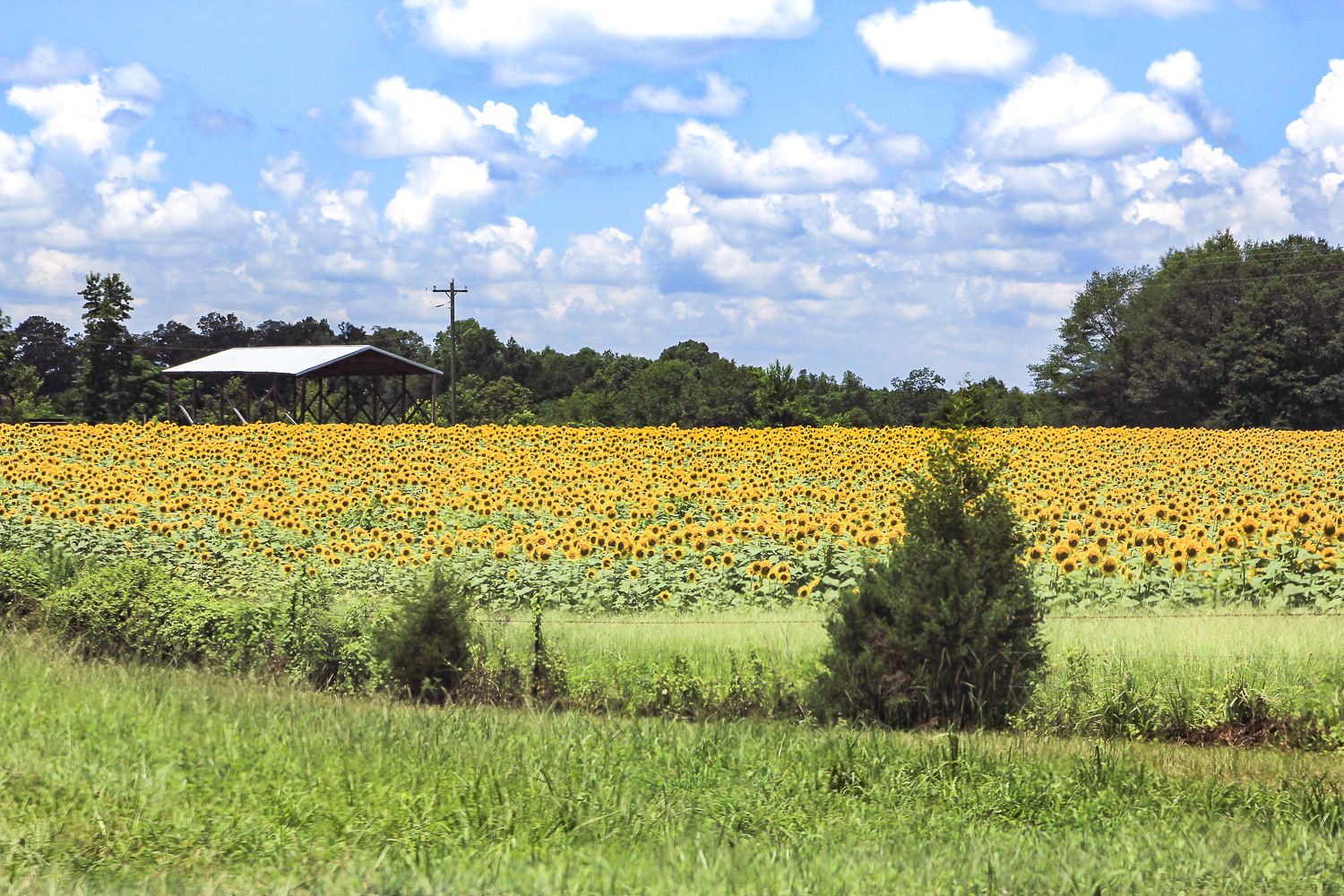 It was like finding a pot of gold at the end of a rainbow. My mom and I both gasped out loud at the same time because they were SO beautiful.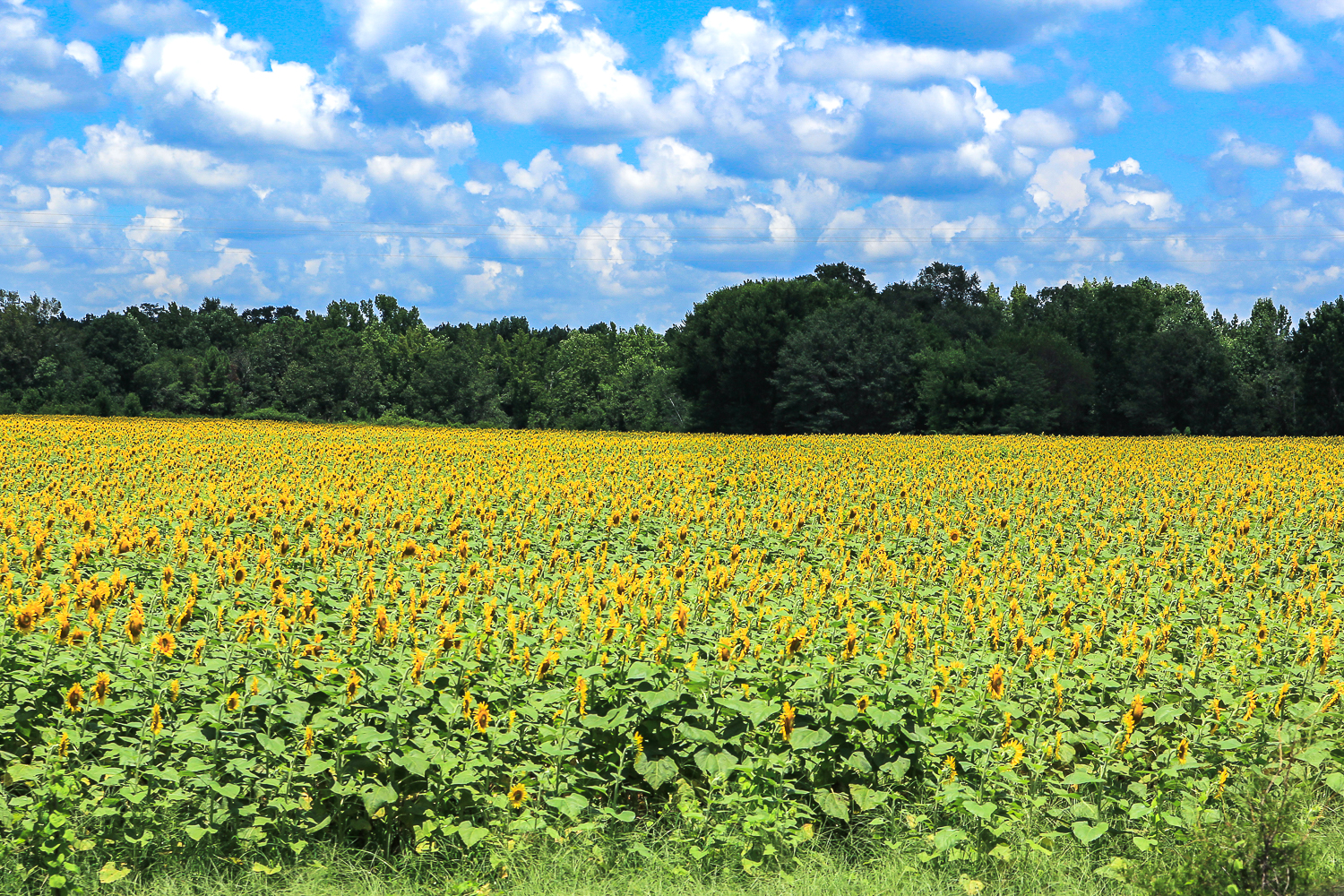 They all faced the same direction, which tickled my son because that's exactly what the sunflowers in Minecraft do.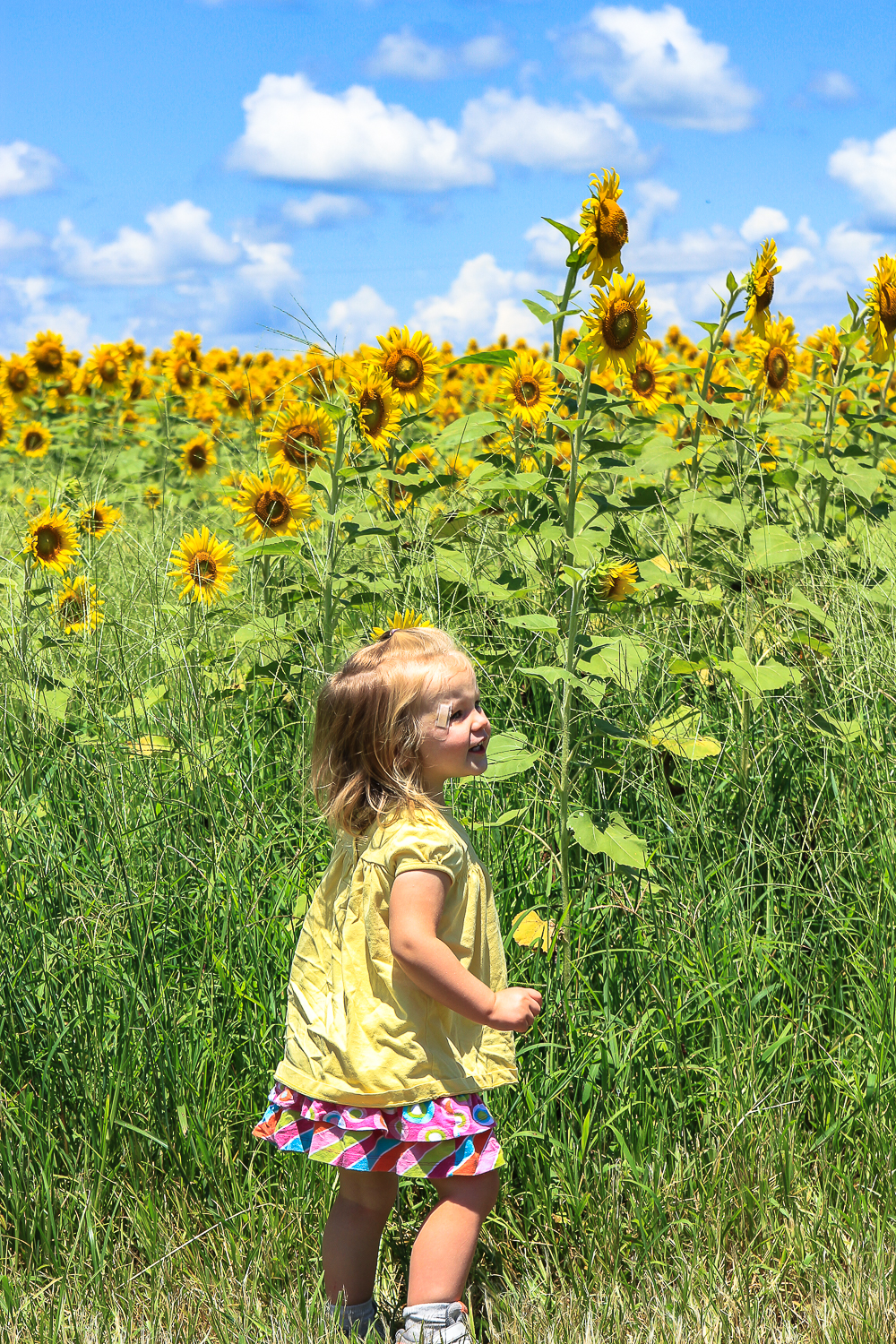 We parked on the side of the road and made the easy walk over to the field. There were several other car loads of people there, so word had gotten out fast. I have a feeling they will be totally covered over with people this weekend.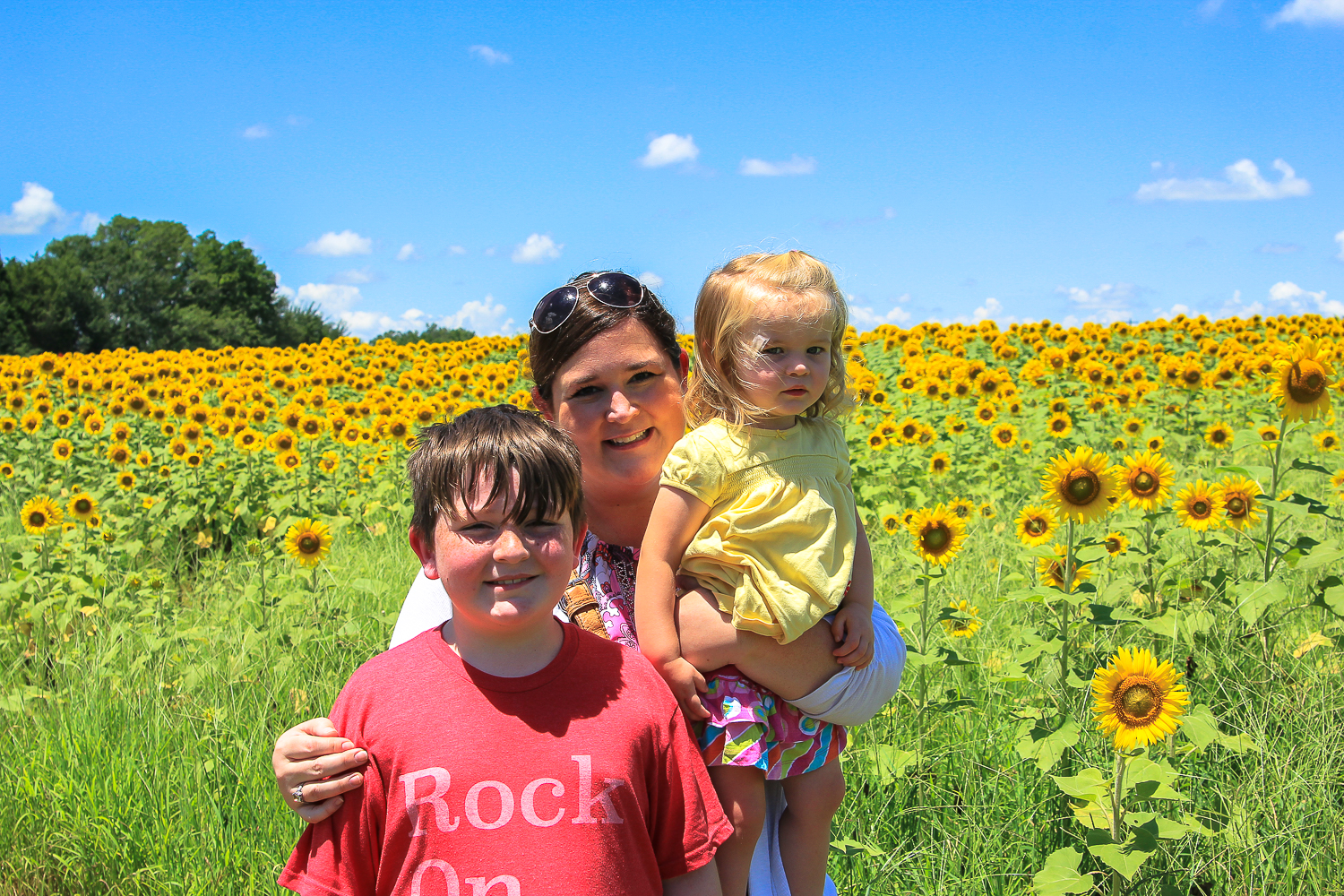 The sunflower farmers have a little fruit stand set up where you can buy fresh veggies.
They sell the sunflowers for $1.00 per stem, and they even provided us with pruning shears to cut them. PLEASE do not cut the sunflowers without paying for them.  This is a small family farm that is not providing a pretty field of sunflower for free. It's their livelihood.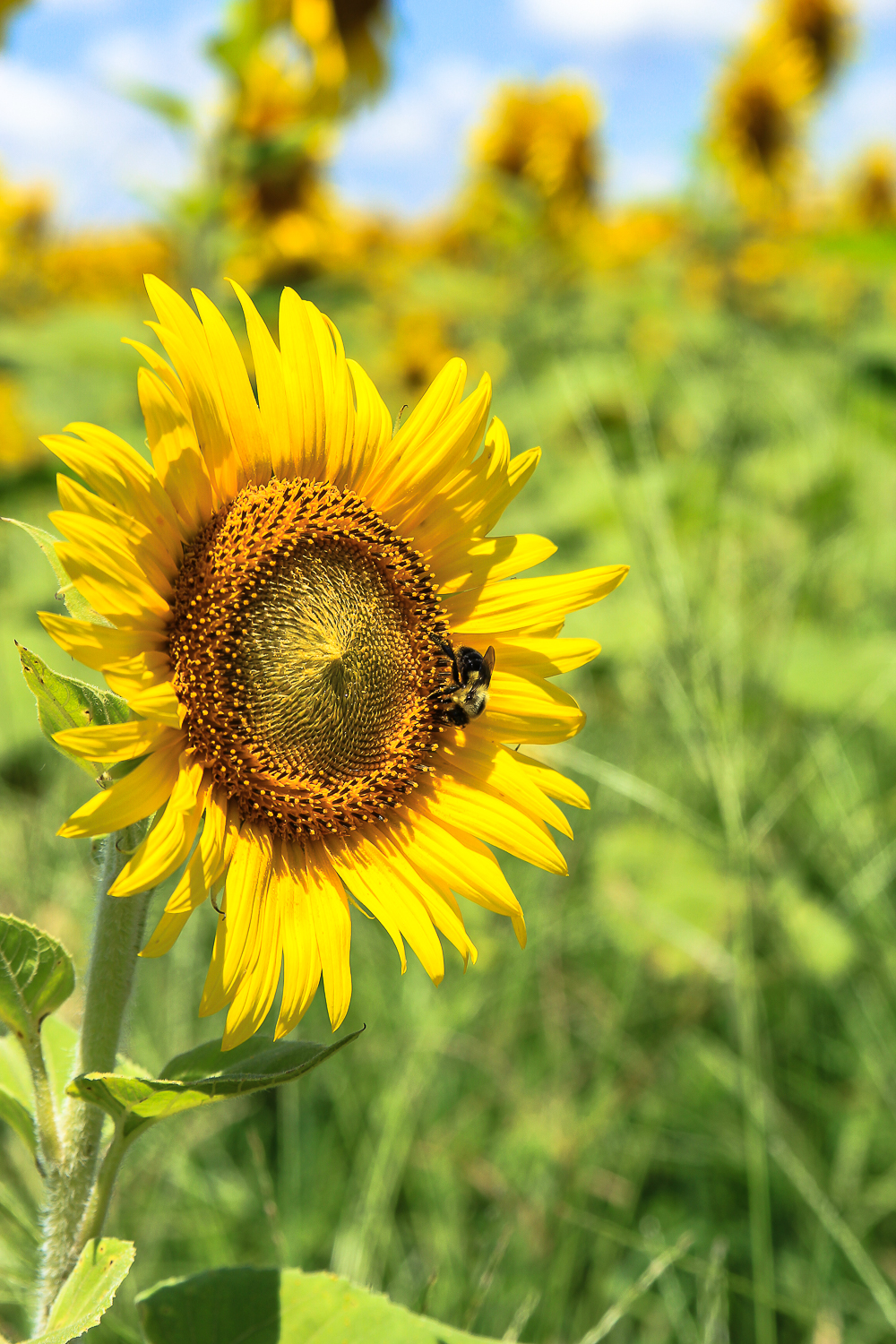 As you can tell from my pink-cheeked babes, it was hotter than a goat's butt in a pepper patch out there in that field, but we soldiered on to find the perfect flowers to bring home (and snap a gazillion photos before we sweated to death).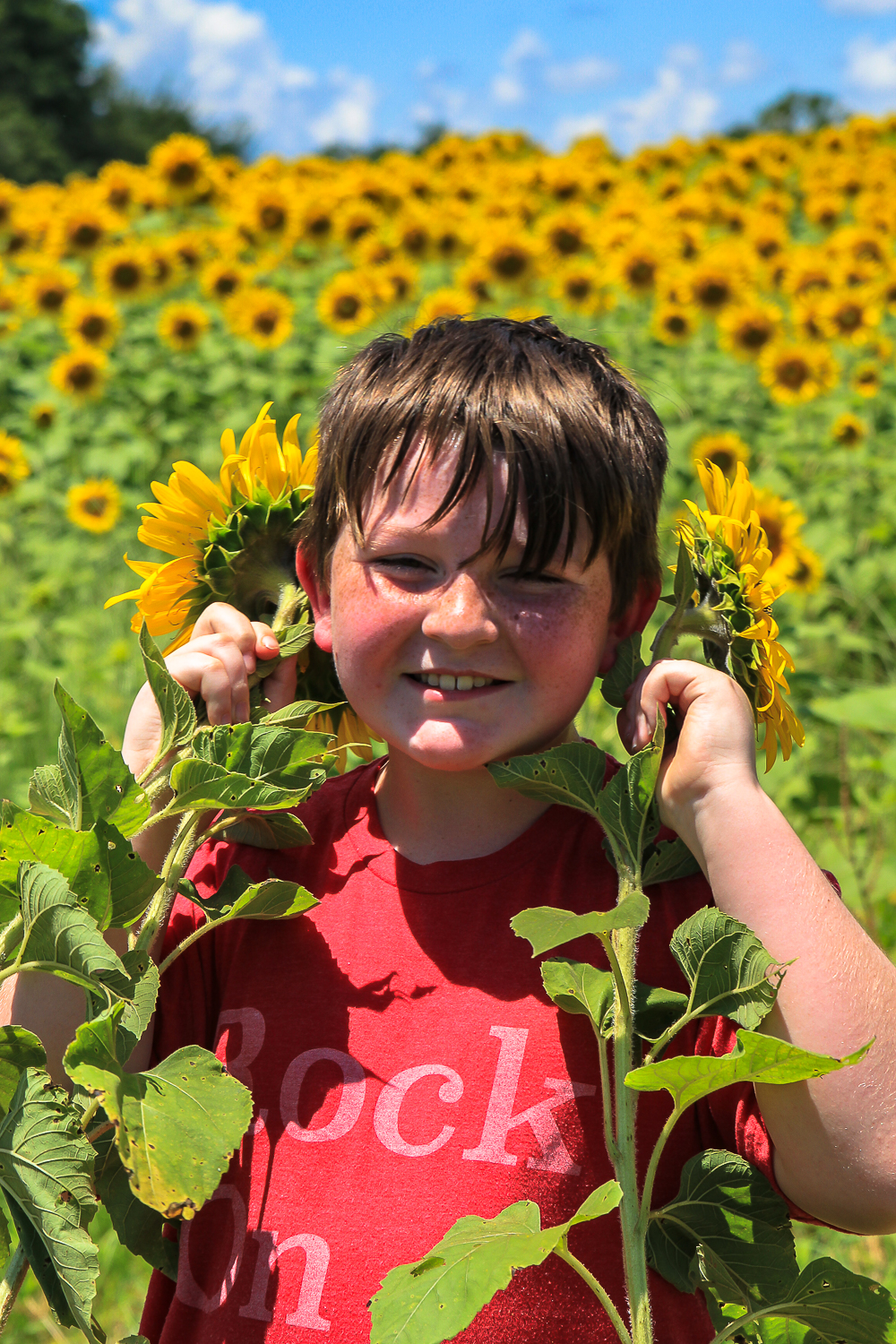 It was a such a perfect day trip, and I'm so glad to be making memories like these with my kids and my mom.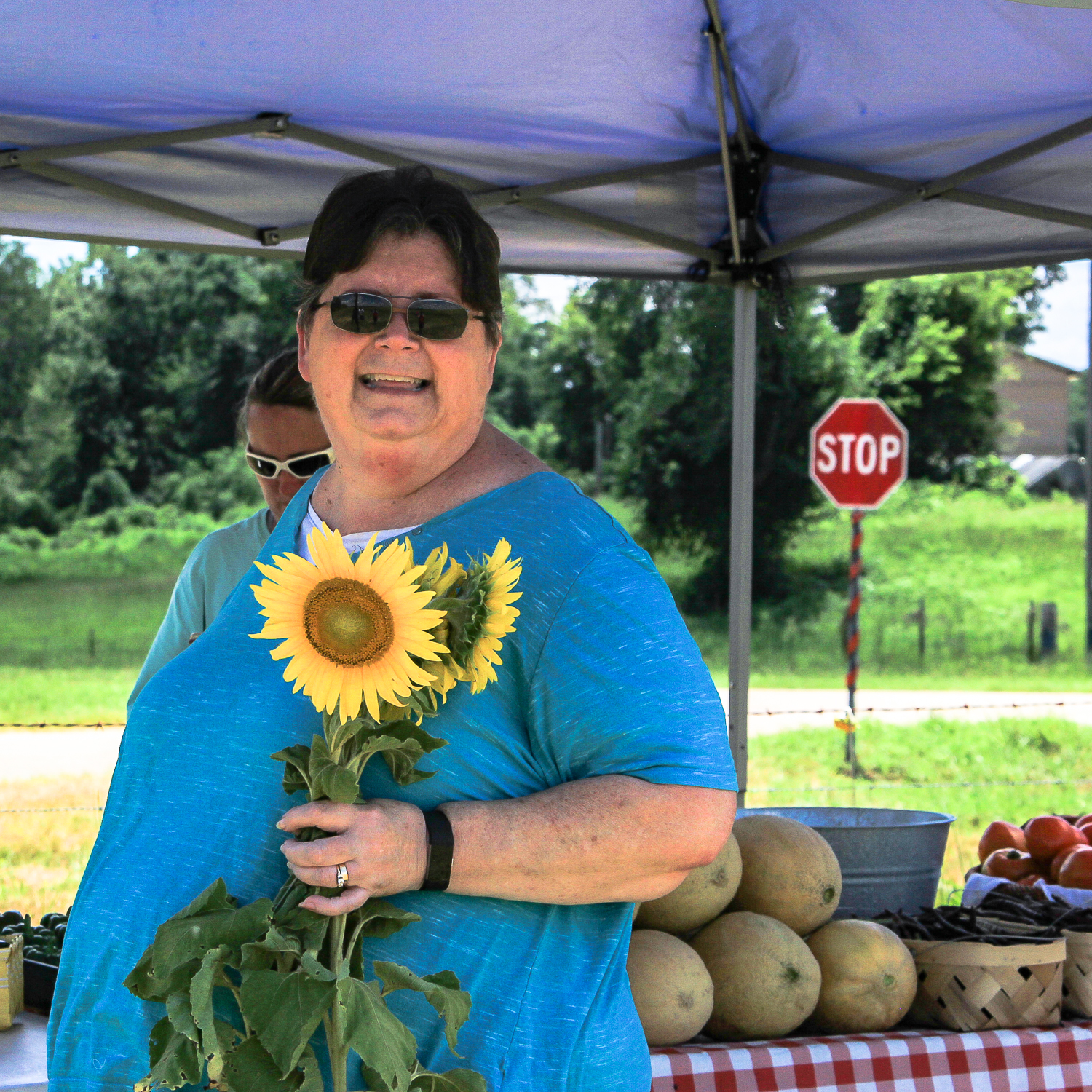 If you plan to visit, my best advice would be to wear sunscreen, bring your camera, and pack some super wet paper towels in gallon ziploc bags to keep your sunflowers from withering on the way back home.
It didn't occur to us to bring anything to preserve the flowers, so ours suffocated in the back of the car until we got back home.
Luckily they perked right back up once they got put into a vase of water.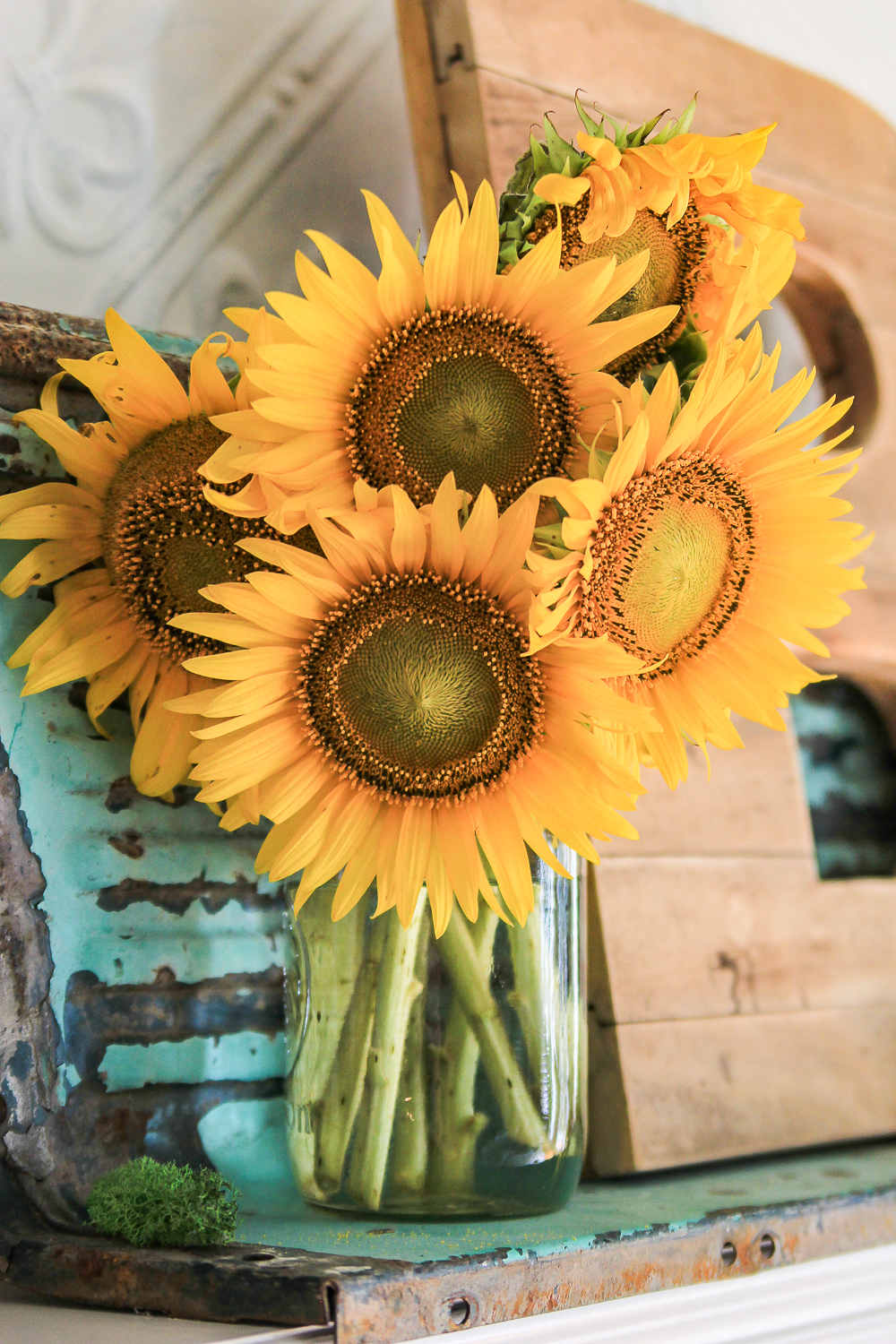 Directions:
If you are looking for an amazing photo op or just a memorable road trip, head on over to The Sunflower Field.  It is located in Autaugaville, Alabama at the intersection of of Hwy 14 and Hwy 33 between Selma and Prattville, Alabama.
Your best bet is to find your fastest route to either Prattville or Selma on a map, find Hwy 14 that connects them and just start driving. You cannot miss it once you finally arrive!