Outside a tiny village called "Tomich" beside Loch Ness in the Scottish Highlands, a man named Stuart Grant has carved out a magical home that resembles a tiny hobbit house. The house was originally a barn or "byre", as he calls it, but he decided that it had a better view than the actual house. In 1984 he began whittling tree stumps and repurposing his neighbor's castoff junk into THE most incredible house in the history of ever.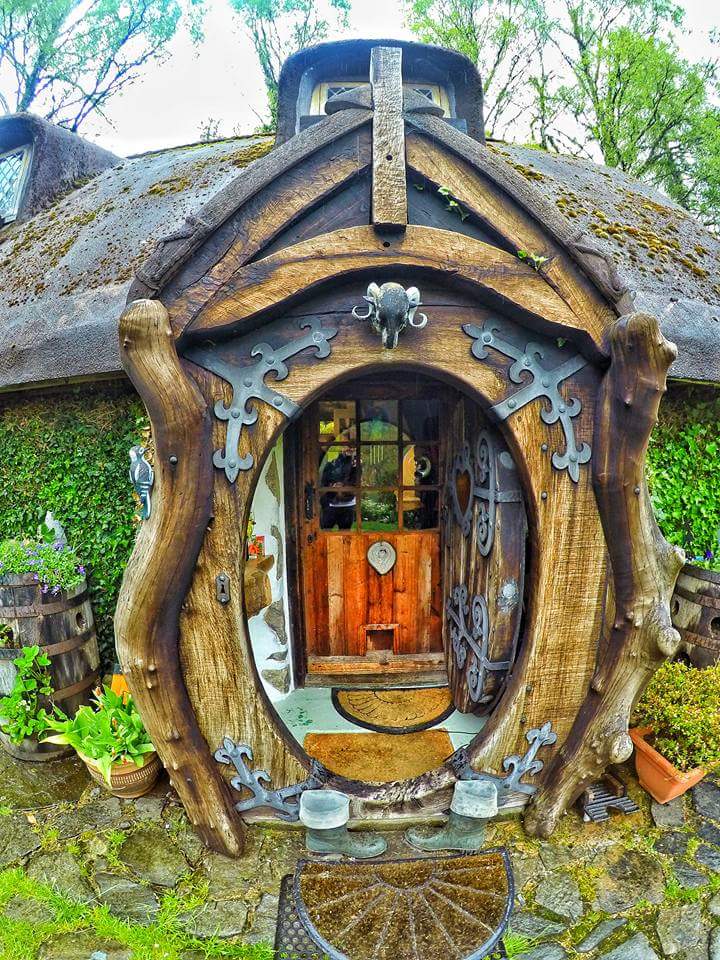 When I stumbled upon this post on Reddit a few months back, my jaw literally fell open in amazement. Stuart's nephew and his girlfriend documented the house using a Go-Pro camera, which only serves to make it look even more interesting with the curving distortion of the wide angle lens.
If you've seen any of my fairy garden posts then you can understand my appreciation for this fabulous fairy sized home.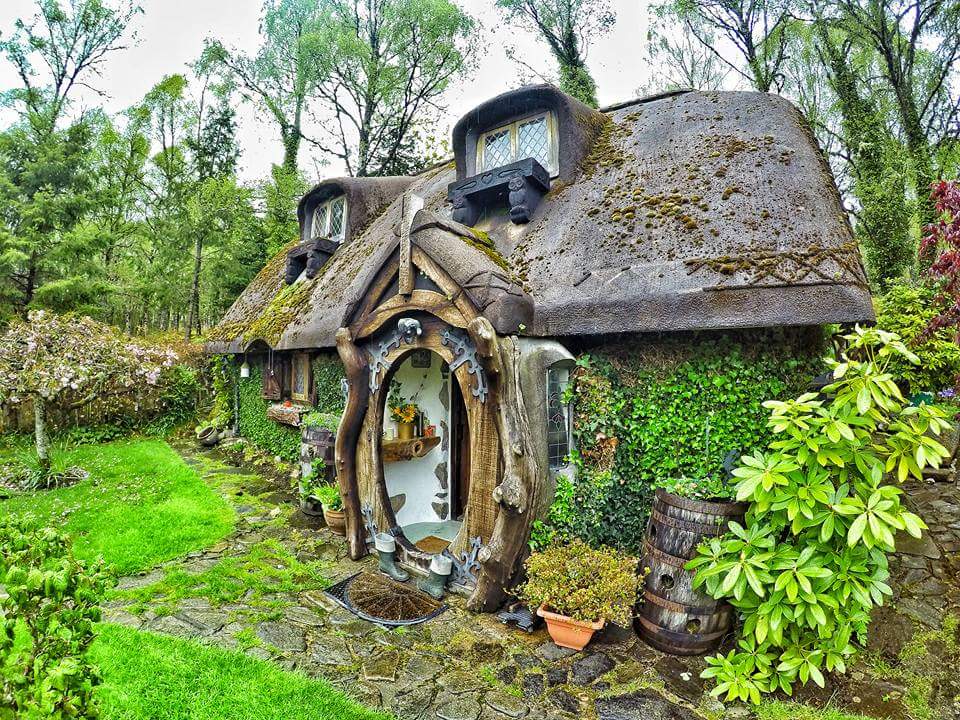 From the carved Hedwig-lookalikes underneath the leaded glass window in the dormer down to the arched wooden front door, every square inch of this house is absolutely amazing.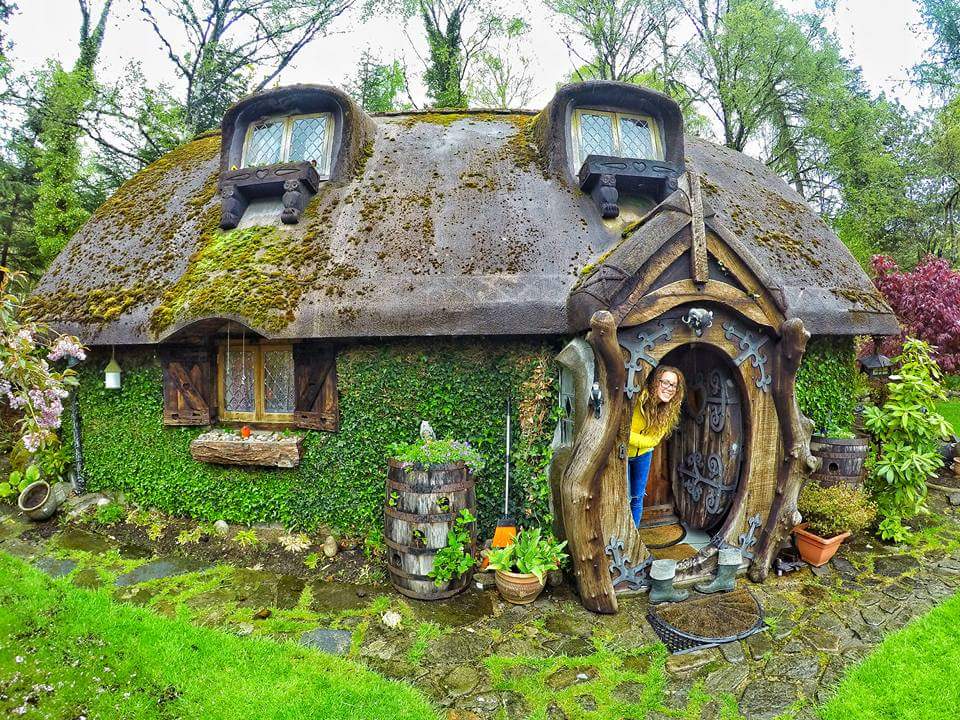 Let's head inside and take the grand tour!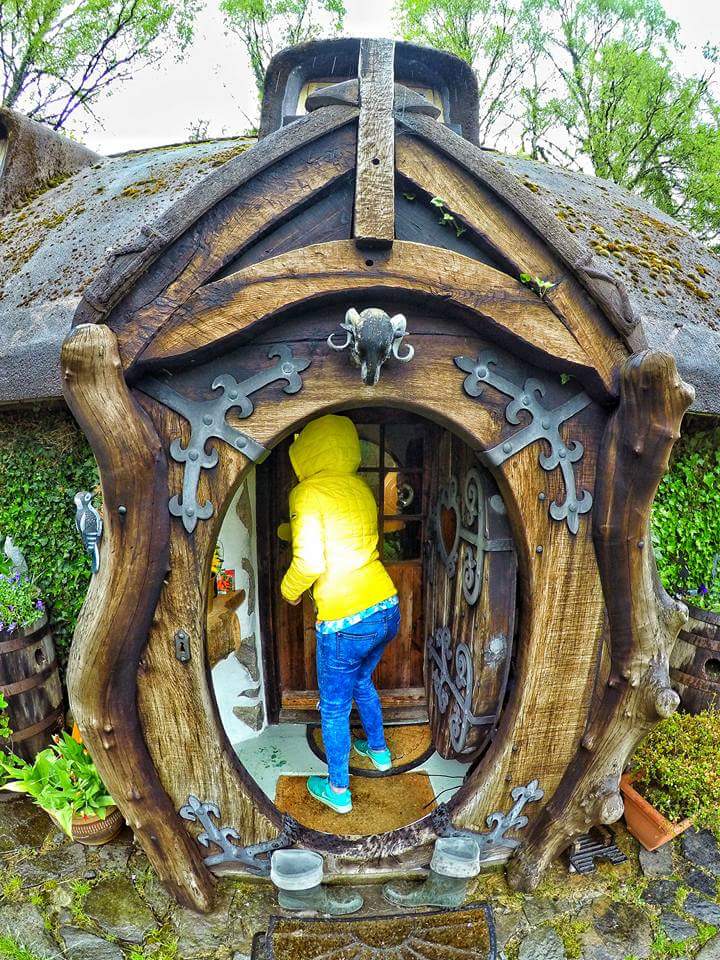 Hand-hewn ceiling beams, arched doorways, a curved sofa covered in Scottish plaid, a copper tea kettle and stag antlers on the wall.  It's like something straight from a fairy tale.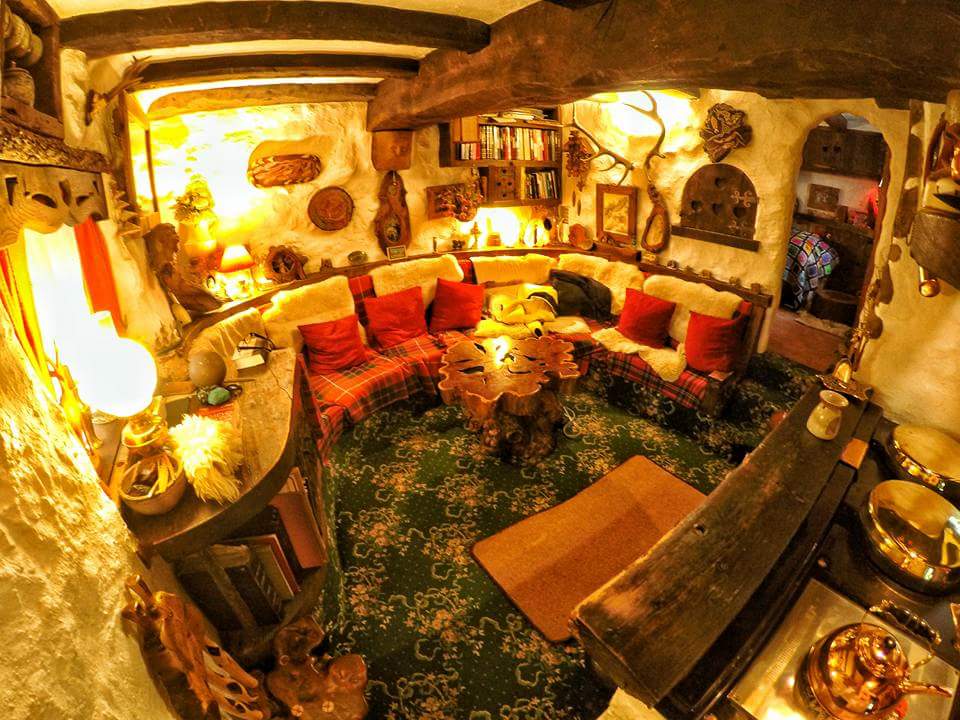 That stump coffee table? My inner Brambly Hedge lover is freaking out right now.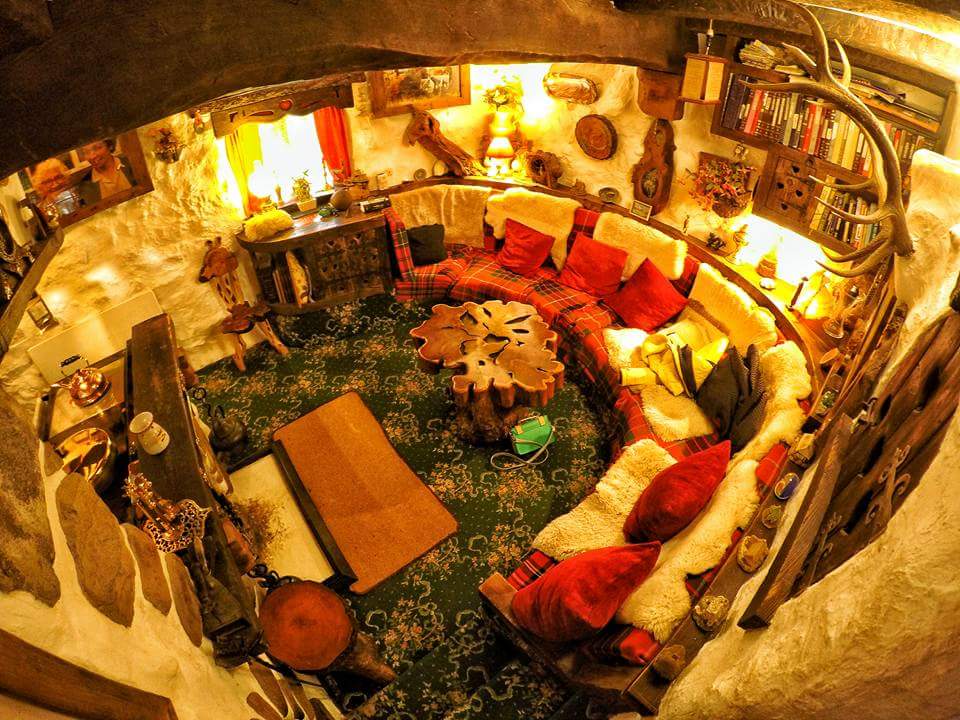 Look at the arched rock fireplace with a matching arch for an even tinier hobbit door.    What do you think hides out in there?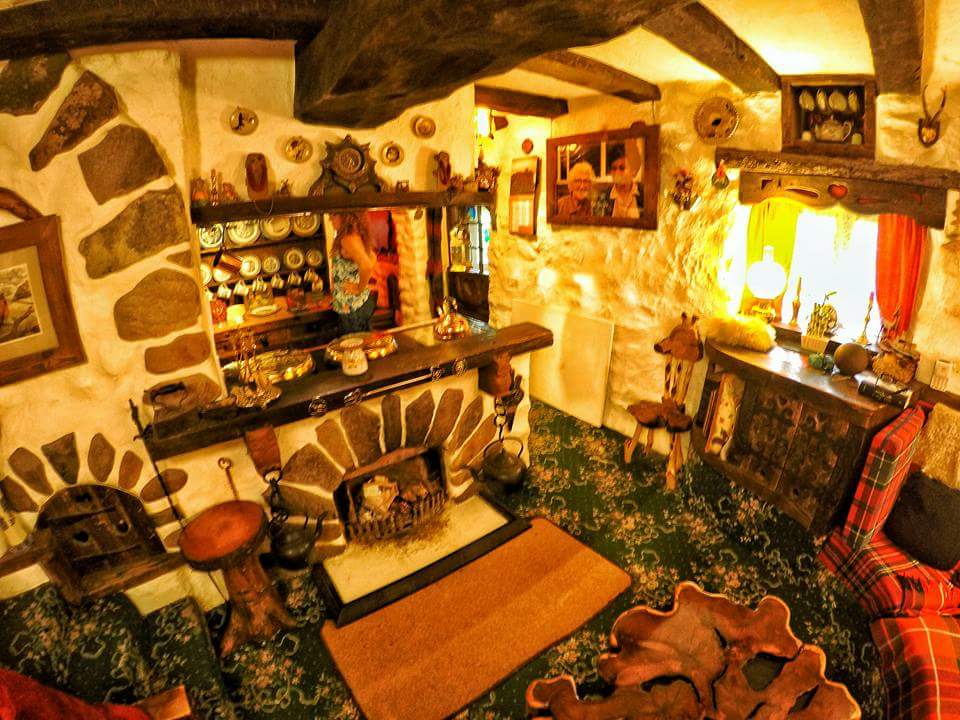 How would you like to cook in this curvy kitchen?  I don't think an illustrator could do a better job of conjuring up a more perfect hobbit-y habitat.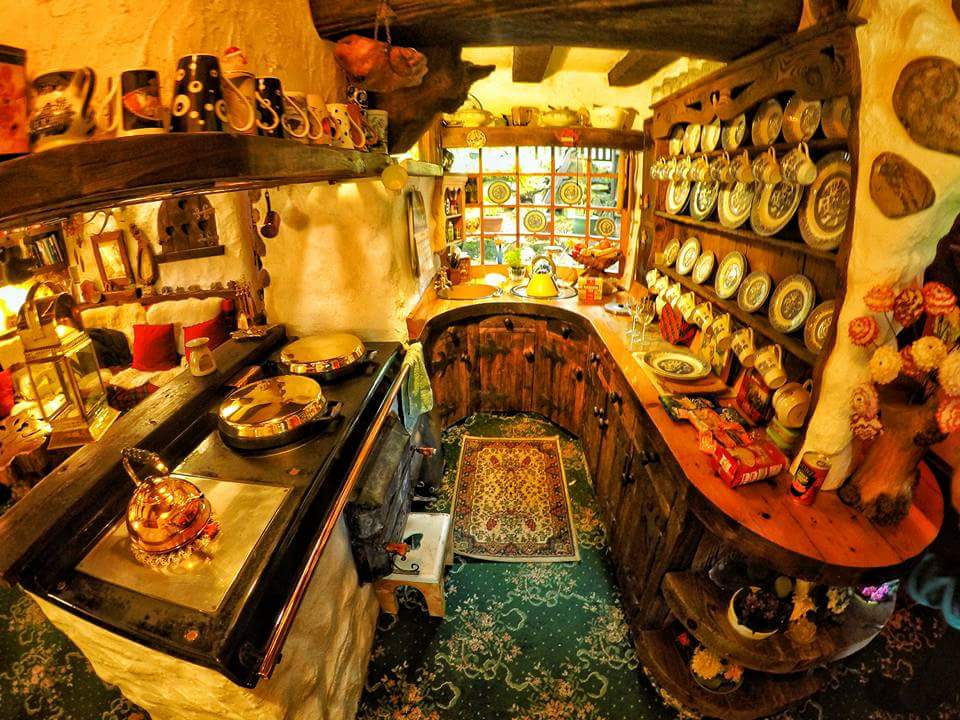 I know folks who would pay good money for faucets like the ones right here in this tiny kitchen. And I'm pretty sure Pottery Barn sells that 3-legged stand that the bananas are sitting on.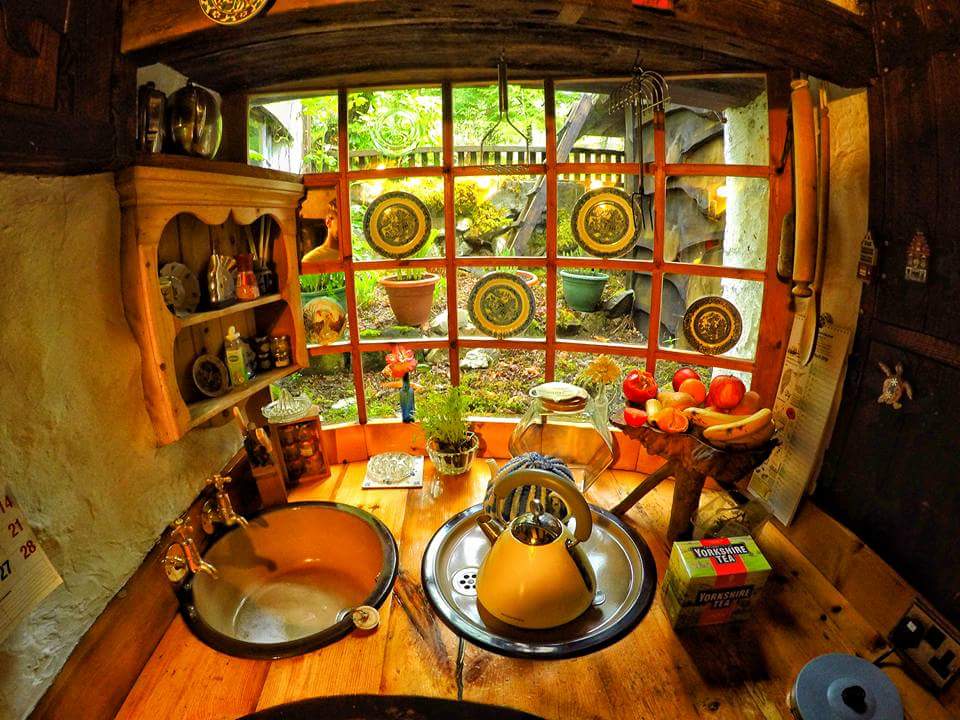 A semi-spiral staircase leads to an attic upstairs…
Which is where those leaded glass windows in the dormers serve as a mini-conservatory for plants and owl figurines.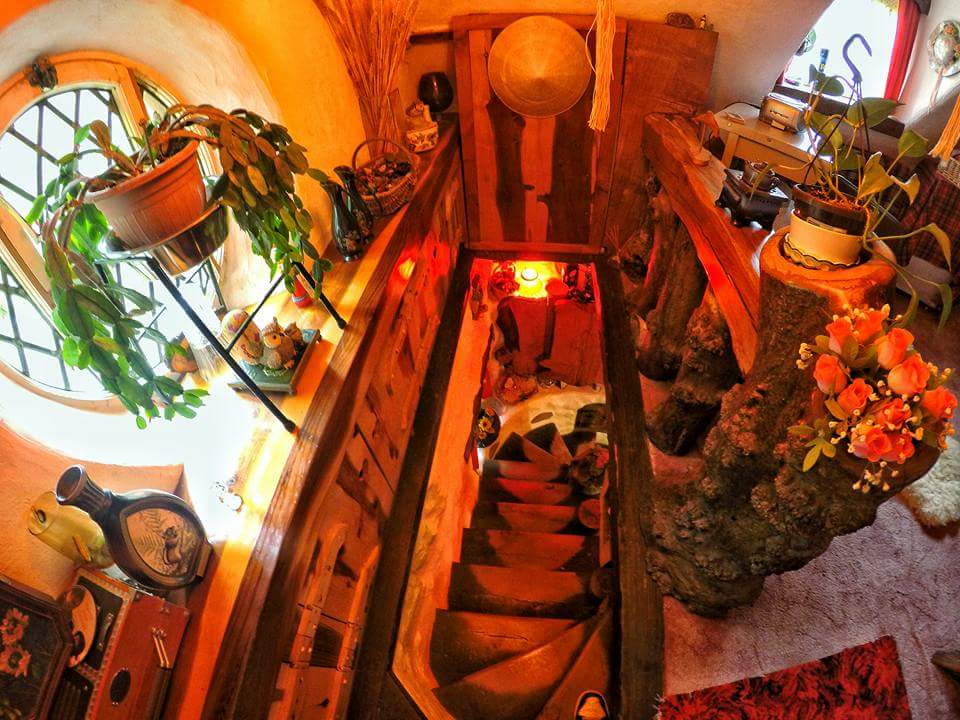 Of course the bed is covered in a hand-crocheted Granny-square afghan. The cottage has two bedrooms and one bath.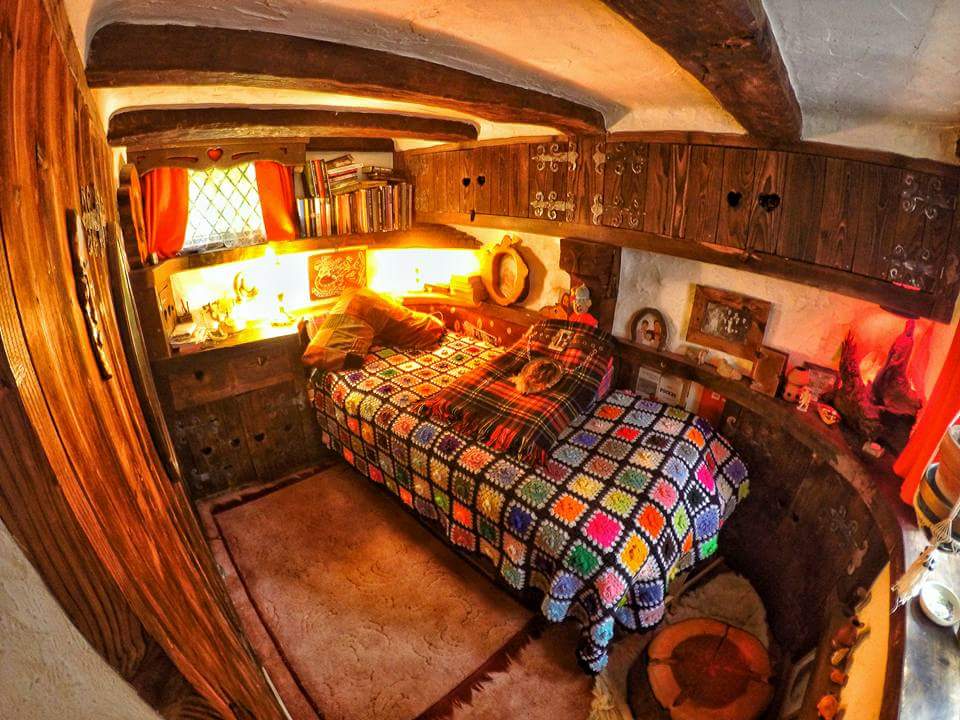 Honestly I'm surprised there is indoor plumbing.
But I'm so glad there is because that toilet seat?
I cannot even, y'all.
The house an office space in another area of the upstairs. I like how the CD player/radio sticks out like a sore thumb in this photo.  It's like a game of "One of these things is not like the other".
As if hobbits owned such newfangled technology back in Ye Olde Days of Yore.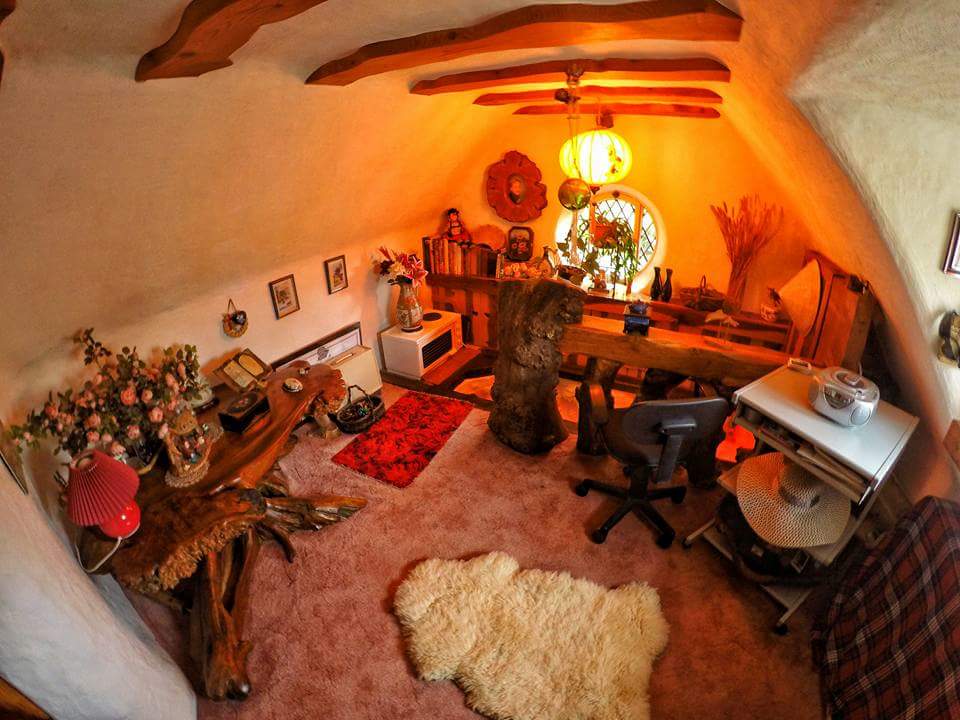 Back outside there is even a mini-moat with a water wheel and more incredible carvings.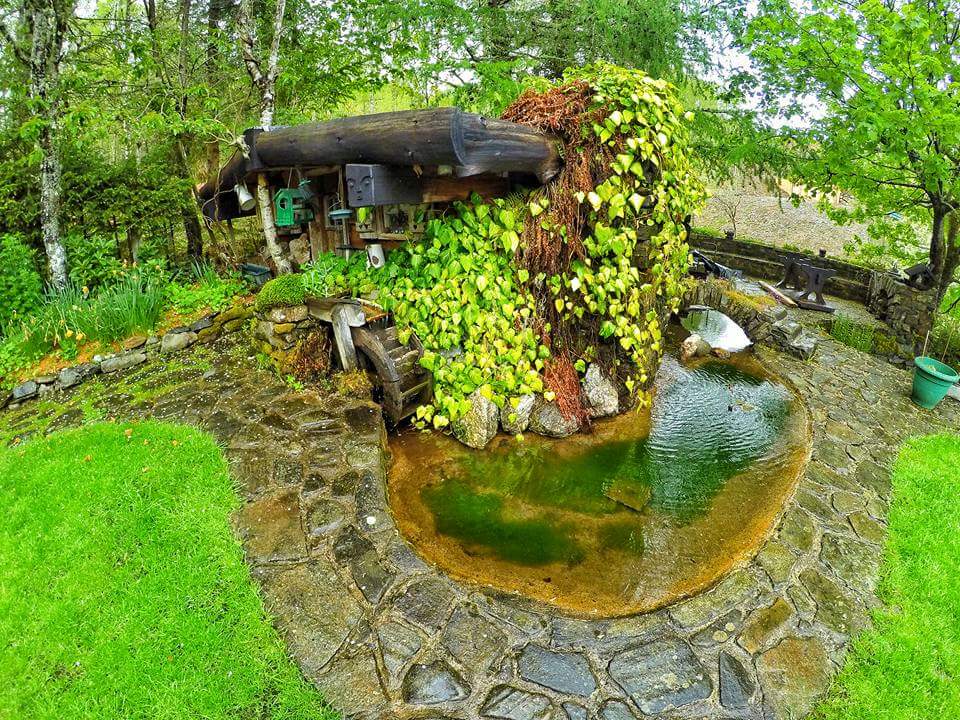 Even the roof looks enchanted!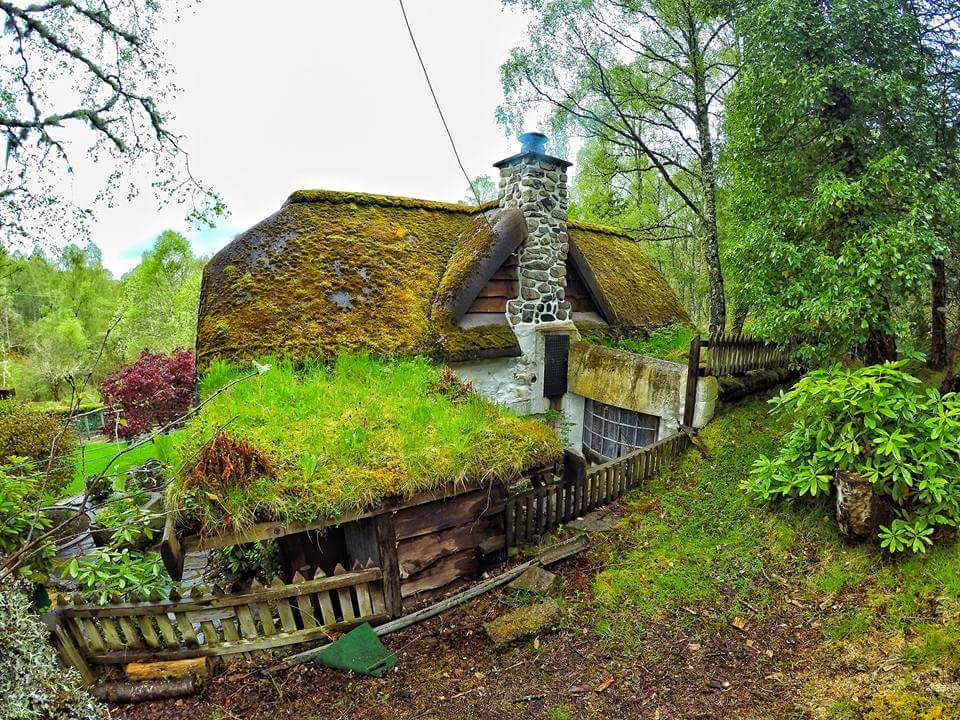 This house is a dream come true, right? I could not resist sharing these fun pics with y'all today. I want to hop on a plane tomorrow and just to take a tour of this unbelievable place.  They say the owners will give tours, but he does like to have fair warning first.  I'm not sure how exactly you're supposed to contact him, because I have a feeling this place does not have much in the way of WIFI.
Maybe pick up your Frodo-phone and give him a Ring.
HAAAA! Get it? LOTR anyone?
Ok, I'll just see myself out.
Which part of this handmade hobbit home is your favorite?