Ok, ladies. Gather round, we need to have a chat.
Everyone is talking about Joanna Gaines new Hearth and Hand™ line at Target right now. Apparently some folks were expecting it to be a whole lot more… something.  Amazing? Farmhouse-y?  Shiplappy?
I started seeing a lot of my blog friends thumbs-downing the whole product line, so I had to go check it out for myself.
After flipping through the virtual pages of Target and examining every Hearth and Hand product, here is what I know to be true.
Interior Design is cyclical.
Design trends, in general, are on about a 30-40 year loop that just repeat in fresh and updated ways. It happens in fashion. It happens in hair and makeup. And it most DEFINITELY happens in home decor.
There was a time in high school when I said I would NEVER wear bell-bottom jeans, but by the time college rolled around I was rocking my "bootcut" jeans with giant frayed bottoms just like the next girl.  Eventually I declared I would never own another pair of skinny jeans, but yet here I am…  wearing them as we speak. (or unskinny jeans, in my case. But you catch my drift.)
Our grandmothers had hardwood floors. Our mothers covered them up with carpet. We ripped up the carpet to reveal the beautiful old hardwoods, and the cycle starts all over again.
Now I know a lot of y'all don't want to hear this, but the 80's are coming back quick, fast and in a hurry.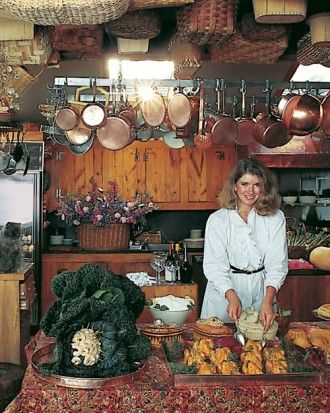 Back in September I posted my fall home tour and said this:
Lately I've been so drawn to YouTube videos of late 80s and early 90s Martha Stewart.

The warmth and color schemes of that era are starting to call my name. Maybe it's just the pendulum swinging the opposite direction from all this white on white farmhouse style that makes me look for something different. I decided to give in to the call of The 80's by adding plaids and brass and wood and wicker on a backdrop of hunter green to this corner of my bedroom.
Now I don't wanna say "I told y'all so…" BUT.
That 30 year loop thing? Yeah, that takes us right on back to 1988, when big hair and acid washed jeans were all the rage, and caterpillar eyebrows were on the cover of every Seventeen magazine.  Kevin McAllister was just two years away from being left Home Alone in his green tartan pjs fixing breakfast on that hunter green tile countertop.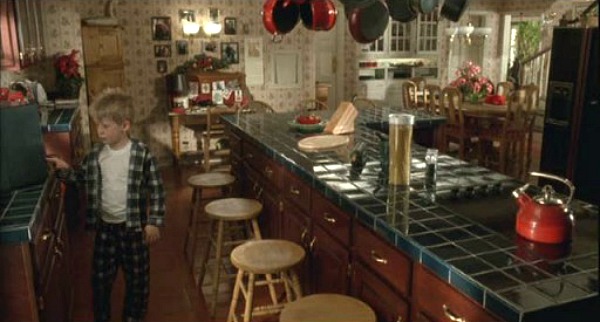 And have y'all seen the eyebrows on Youtubers lately?  Drag queens ain't got nothin on some of these little Youtube chicks with painted on eyebrows.
The 80s are back and Joanna Gaines knows it.
So all those hunter green tartan placemats and matte black silverware you are hating on right now? It's only gonna get darker and more wicker-y from here.
In a few years we are all gonna be ripping out our all-white and stainless kitchens and installing walnut brown cabinets with harvest gold refrigerators.
And leading the pack, as usual, will be Joanna Gaines.
I personally am LOVING the new Magnolia kitchen line. Bring on the 1980's avocado green, baby! It's one of my all-time favorite colors on earth. If I had the cash lying around, I would buy one of everything in this picture.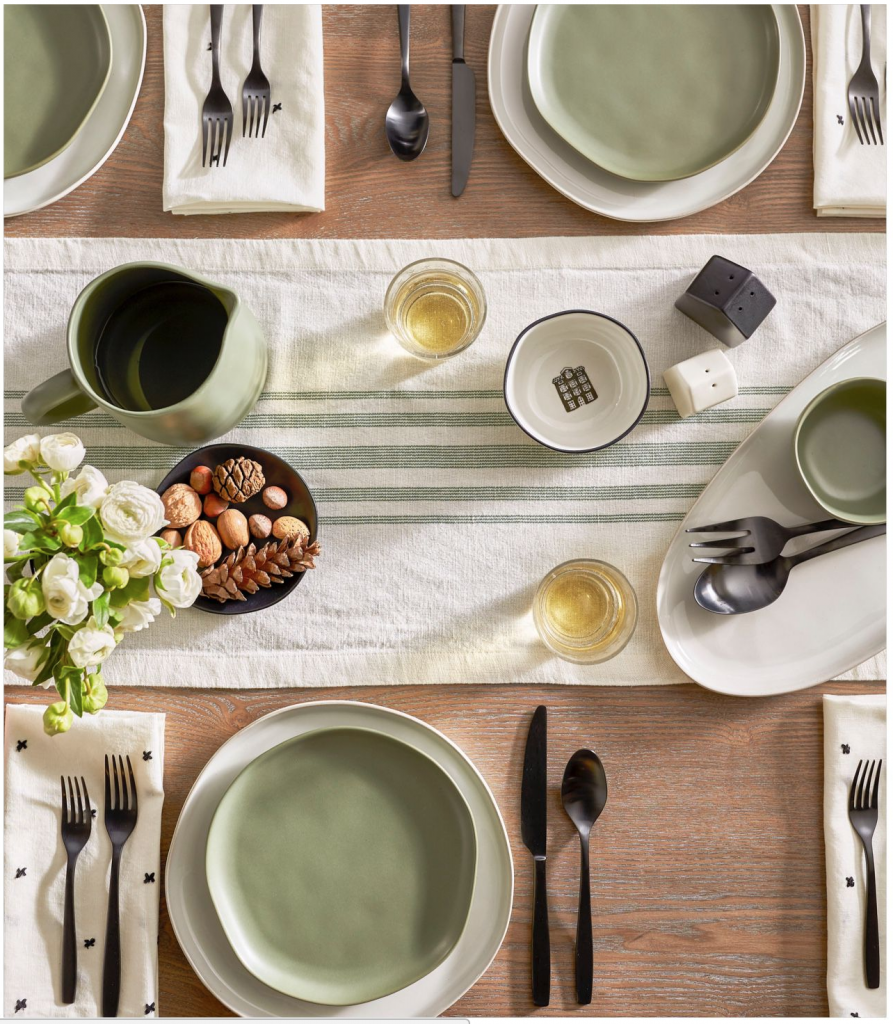 And I would hang these wreaths on my wall in a hot second.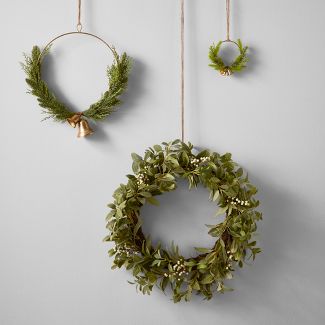 The only part of the Hearth and Hand kitchen line that I don't like are the galvanized chargers.
I made a vow to stop buying galvanized stuff about three years ago and I don't regret it. I still decorate with it a bit, but I refuse to buy any more of it because pretty soon we are all gonna wake up from our junky farmhouse stupor and realize galvanized buckets were made to slop the pigs and water the horses.
All the rest though? I can dig it.
So my advice to all you haters?
Go hang a pot rack over your kitchen island, fill it with copper pots and Longaberger baskets and buy one of each of whatever Joanna Gaines is selling.
She is gonna raise her green tartan flag and lead us back to the avocado green promised land. I'll be marching right beside her teasing my bangs and blaring Poison's "Unskinny Bop" on my Walkman.
Ok, so I wanna hear your take on it.
Have you seen it yet?
What do you think about all that matte-blackness?