So.
I've been keeping a fun little secret from you guys. And let me say that I've been chomping at this bit to share this one because IT.IS.AWESOME. Ready to see it?
Check this out: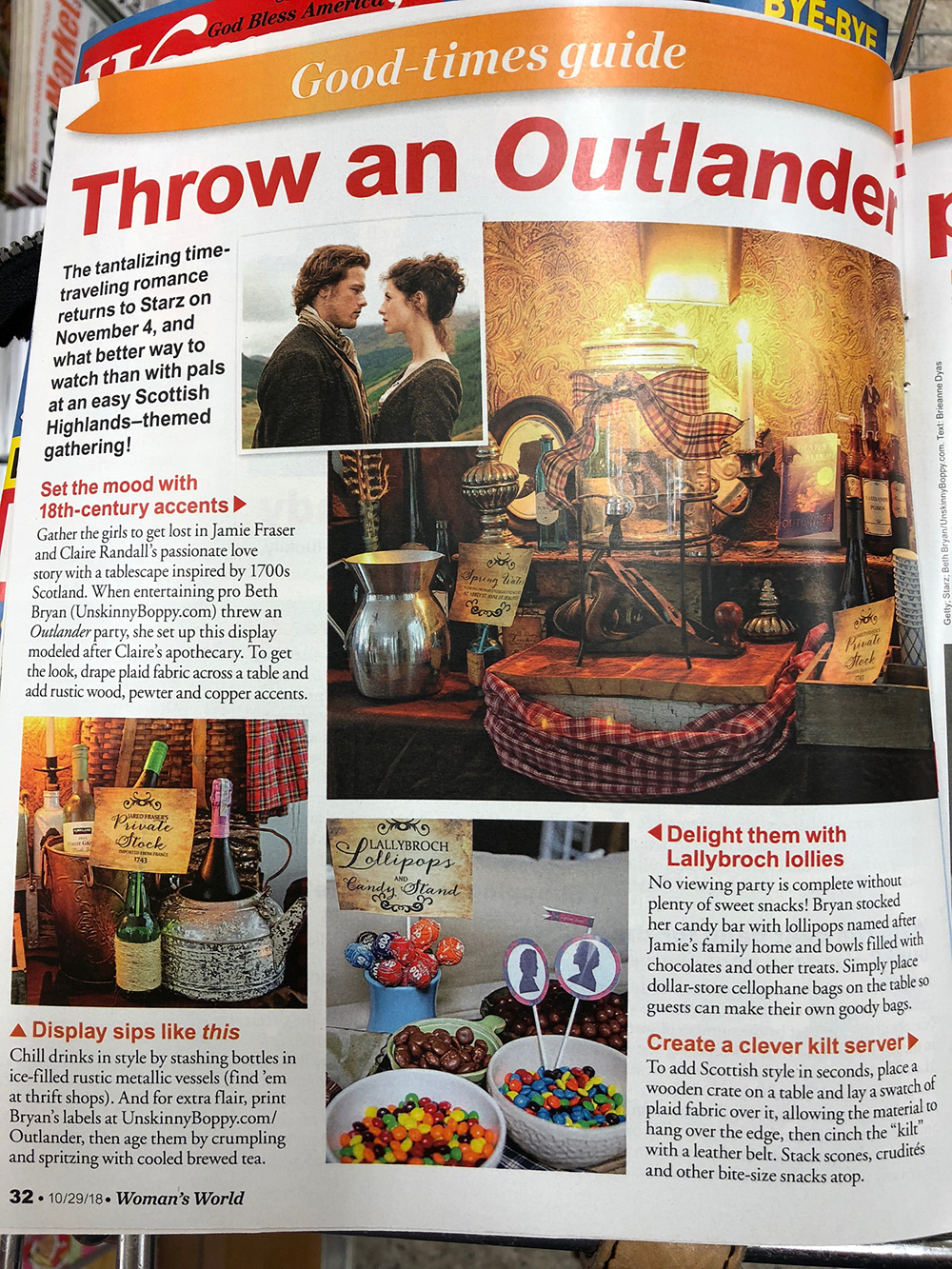 My Outlander premiere party is featured in this week's issue of Woman's World magazine!
Of all the magazine features I've had over the years, THIS ONE is making me swoon just a little bit. I'm actually featured in two magazines on newsstands at this moment- both Woman's World and the 2018 Christmas Decorating issue of Country Sampler!
But Christmas decorating will have to wait a wee bit because guess what?? DROUGHTLANDER IS ALMOST OVER!
All photos courtesy of STARZ Watch Now!
Outlander Premiere Party Planning
Ok, who among us is planning a Premiere party for Season 4?
Click here to see all the epic Outlander party ideas from the article plus lots more!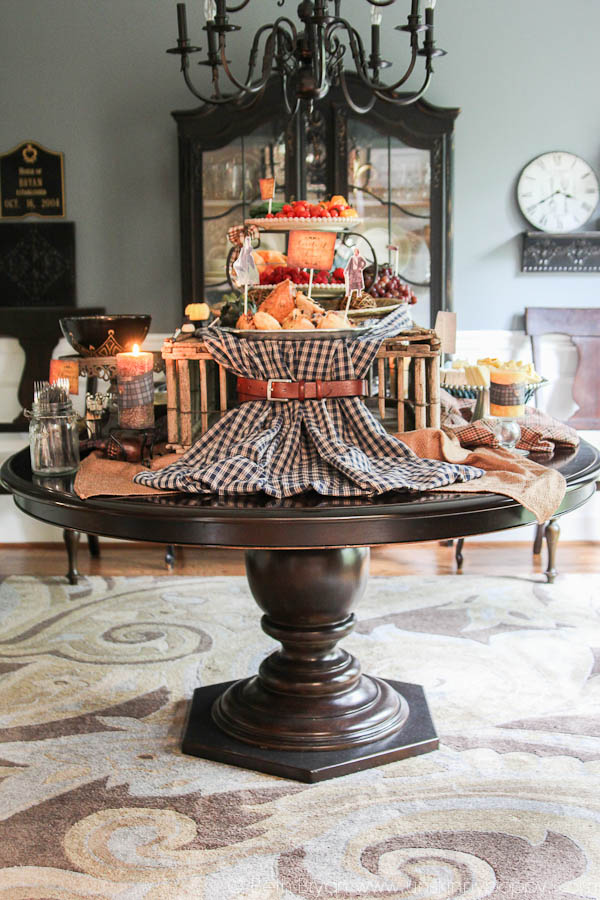 And if you're here for the free printable party labels and invitations that are featured in the magazine, don't worry! I've got ya covered.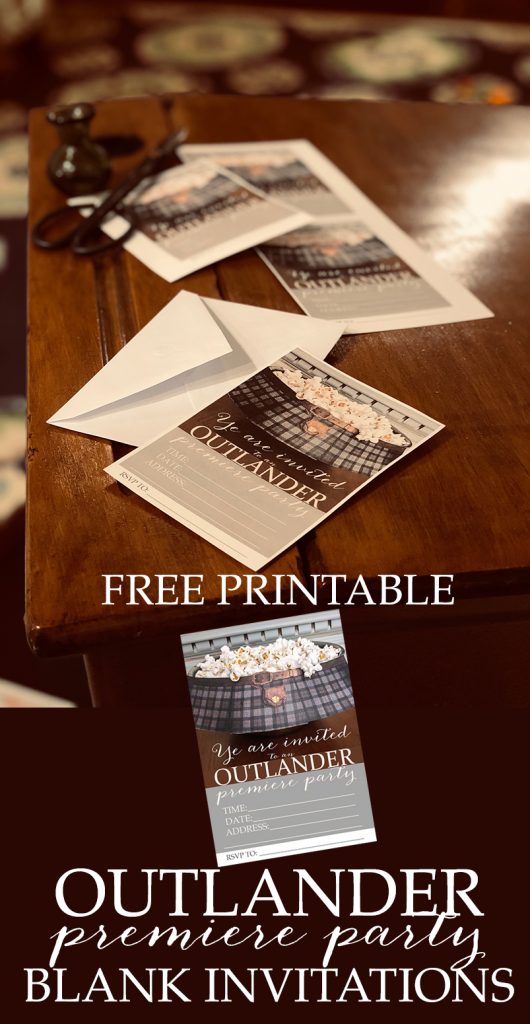 Click on the links below for printable Outlander party PDFs:
Seriously, I am over the moon excited with how amazing these Outlander party pictures look in print. I cannot help myself, Willard, it's just such a beautiful spread.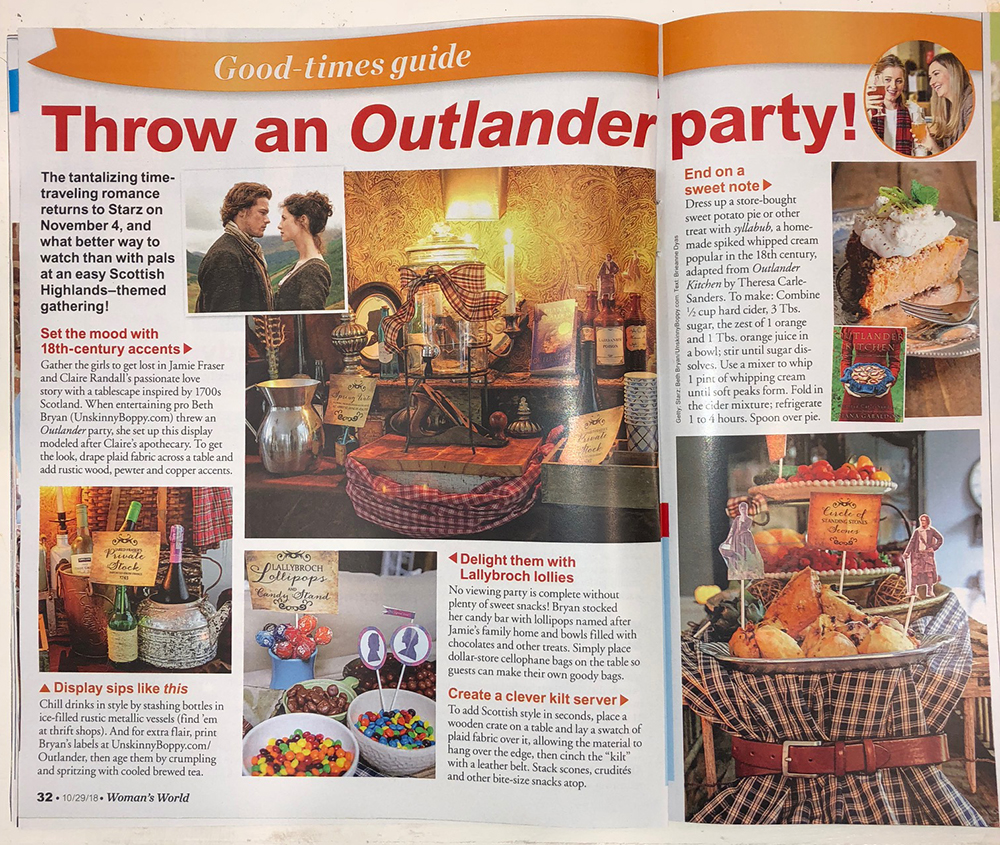 Woman's World is one of those magazines that's been at the checkout aisle of every single grocery store in America since I was a kid, and here I am featured beside Dr. Stork's Flat Belly Soup and the Chewbacca Mom.
Oh my gosh. I can't even, y'all…
So be sure to buy a copy or three this week before it leaves newsstands.
If you've never seen an episode of Outlander, here is the trailer for Season 4 which premieres on November 4th, 2018.
I've read every Outlander book multiple times and I still get full body chills just watching those clips. If you love historical fiction and hotties like Sam Heughan, you totally need to be watching Outlander.
My advice would be to start at Season 1 and binge it from now until November 4th. Here's my afflink for a 7 Day free trial to get you started!
Outlander on STARZ Watch Now!
Warning: It's Rated MA for mature, so keep that in mind if you're not into that kind of show.
Are you an Outlander fan? Leave a comment and tell me what you're most excited to see next season!