For years I have been wanting to create digital cartoon sketches and maybe (just maybe) one day write and illustrate a children's book series.
It's been my dream for years, and this week I took the first step in the journey to make it happen.
This year for Christmas, I bought myself an iPad Pro and an Apple Pencil (actually, my dad went in half with me because they are hella expensive. Thanks, Dad!!)
Then, I started devouring Skillshare videos about how to illustrate on an iPad, and virtually all of them recommend an app called Procreate. It costs $9.99 in the app store, and it is totally AHHMAZING. It has so many cool tricks and features. I can't even begin to describe how much I love this app.
In my searches to learn how to use these cool new tools, I stumbled upon a beautiful young lady named Vashti Harrison who has a video tutorial showing me exactly what I needed to know to get started drawing cartoons.
This afternoon I followed her step-by-step instructions in this Skillshare class, and HOLY SMOKES, Y'ALL!
Look at what I just made!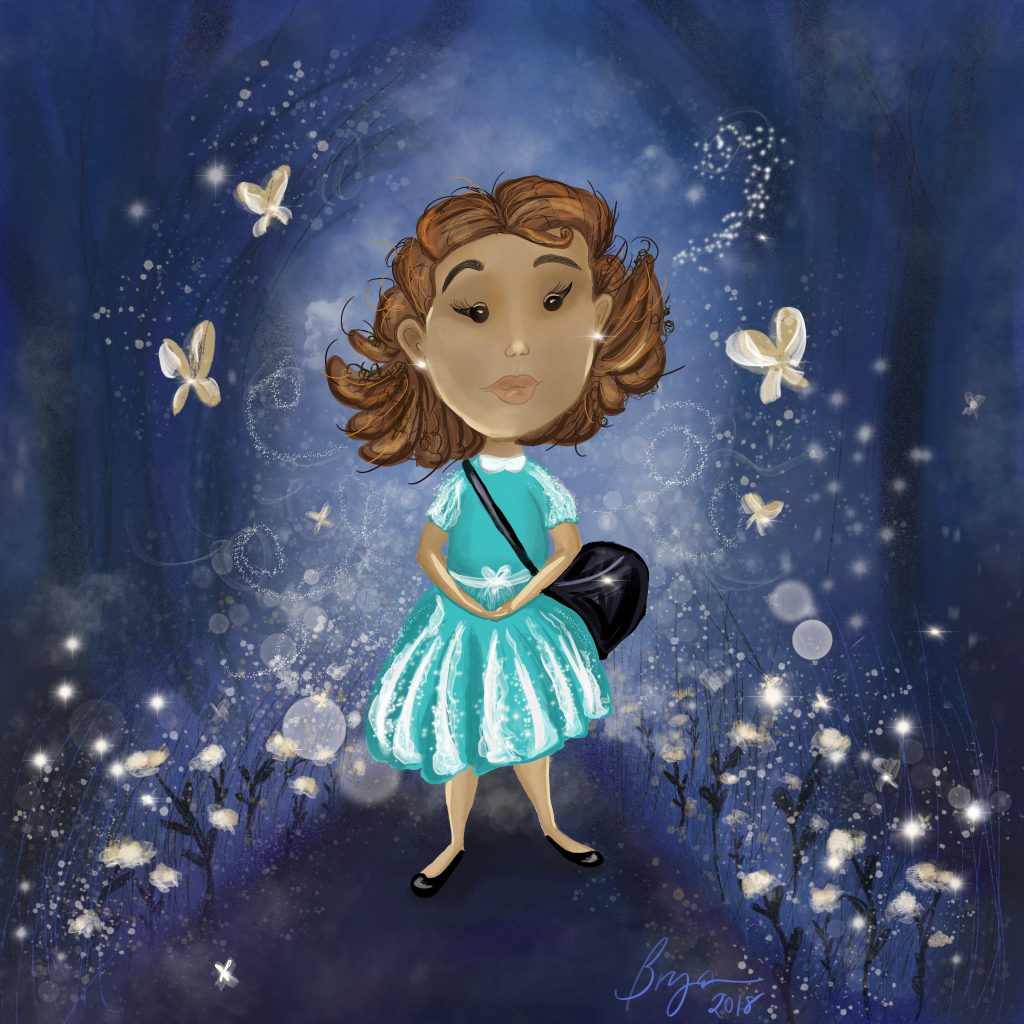 By the end of the night, I had an entire magical scene sketched out, along with a time-lapse video. Here is my video showing you how it was created:
Isn't that THE coolest thing you've seen all week? If you're watching this on January 1st it might just be the coolest thing you've seen all year. I cannot believe I just drew that myself.
So, three things I learned from this project:
Faces are hard. Like, really really hard for me. I need to practice a lot more or just avoid them altogether. I was going for whimsical 8-year-old but she started turning in to a Drag Queen real quick so I had to start over on her face.
Sitting hunched over an iPad for hours on end is not good for your neck or back. Pass the Ibuprofen, please.
The sky is the limit with this setup. There is nothing I cannot draw as long as my imagination allows it. I am totally thrilled to have these new tools at my fingertips.
I cannot take any credit whatsoever for the idea behind this artwork, that is all Vashti Harrison right there.  She is incredibly talented, and I highly recommend you check out her projects on Instagram!
Dreams are seriously coming true for me right now, and I cannot wait to see where this new path leads me in 2019.
If you like this sketch, I am sharing free printable PDF and JPG versions for you guys to print out at home!
Happy New Year, guys!
What dreams do you have that need to happen in 2019?