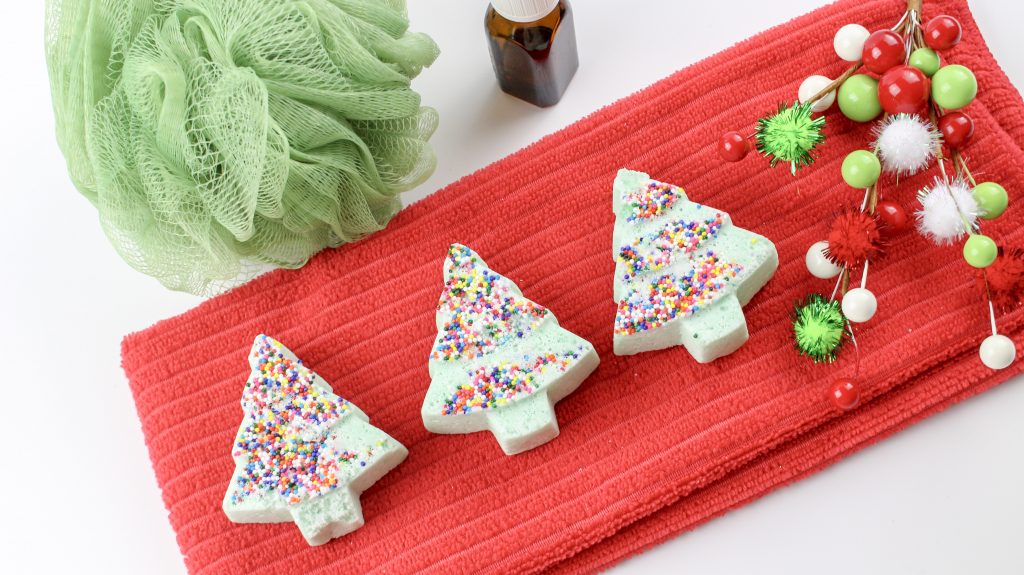 Christmas Tree Bath Bombs – Festive and Fun!
On the hunt for a last minute homemade Christmas gift? Look no further than these DIY Christmas Bath Bombs. Not only are they festive and adorable (seriously, they're the cutest) but they will be a great gift for any and all of your friends!
The great thing about this homemade bath bomb recipe is that the scent of wintergreen essential oil is so, so perfect. (Aren't essential oils the best?!) If you need to buy essential oils, check out my Young Living catalog. 
Giving the gift of relaxation and holiday scents is the perfect gift-giving combination.
With the holidays literally, just days away, don't spend your time racking your brain trying to find some random gift on the shelf. Instead, spend your night at home, creating this perfect homemade gift. Giving your friends and family the gift of homemade is truly the perfect Christmas present!
And make a couple extra for yourself…you deserve to be pampered, too!
Christmas Tree Bath Bombs
Ingredients
Multi-colored non pariels

1/2 cup cornstarch

1/2 cup Epson salt

1/2 cup citric acid

2 tablespoons water

3 tablespoons fractionated coconut oil

5-6 drops green soap colorant

10-12 drops wintergreen essential oil (or your favorite essential oil)
Instructions
Sprinkle 1 teaspoon of multi-colored non pariels into each Christmas tree mold and set aside.

In a medium glass or metal mixing bowl, add the baking soda, citric acid, corn starch and epson salt. Whisk to combine.

In a small mixing bowl, add the water, coconut oil, essential oil and soap colorant. Stir to combine.

Very slowly, add 1 tablespoon at a time of the liquid to the dry ingredients and whisk after each addition. You do not want the mixture to bubble too much and become activated. (A small amount of bubbling is ok). The bath bomb mixture is ready when it resembles damp sand and holds together when you clump it in your hands.

Transfer the mixture to each tree mold and fill about 3/4 of the way (there will be some expansion so you want to leave room). Press down firmly and allow to dry overnight.


Carefully pop each bath bomb out of the mold and store in a dry and airtight container.
HOW TO USE YOUR BATH BOMBS
Fill your bathtub with warm water and drop the Christmas tree bath bomb into the bathtub.

Enjoy your relaxing bath as the uplifting aroma of wintergreen fills the air. The coconut oil in the bath bomb will moisturize your skin and the Epson salt and baking soda will soothe your tired muscles. ENJOY!!
Looking for MANY more DIY recipes using essential oils? I've gotcha covered!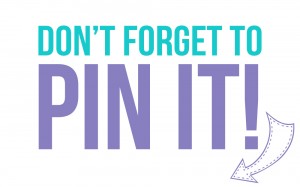 Like this post? Here are a few other bath bomb recipes you might love!