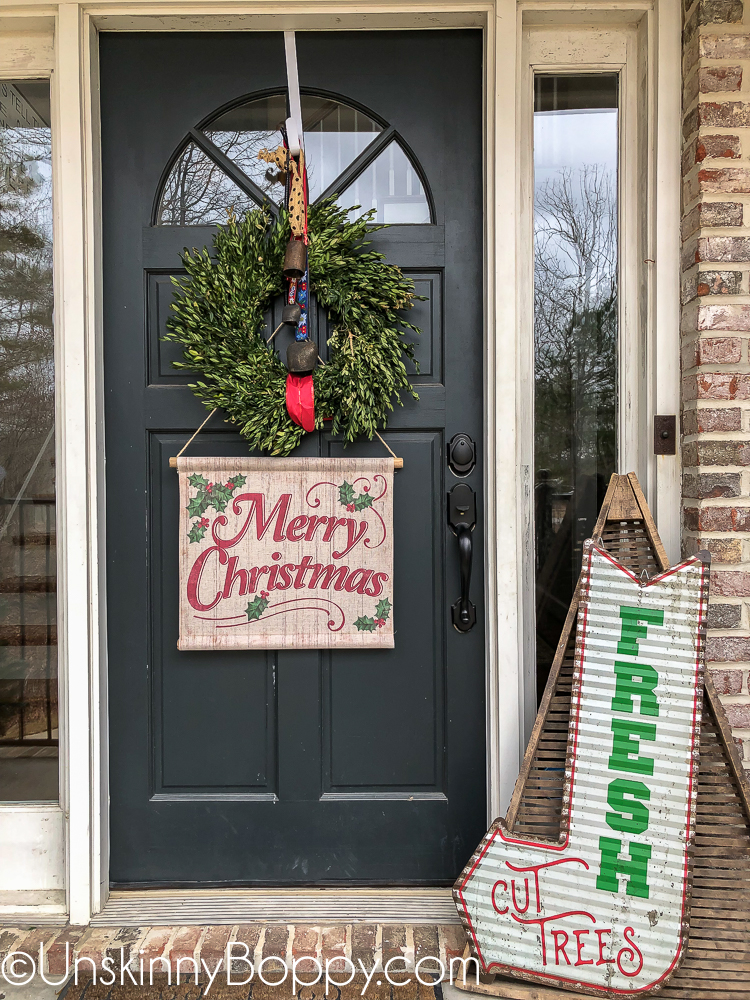 With only 8 days left, my halls are as decked as they are gonna get, so I decided to share the last of my Christmas decor with y'all today. I didn't even pull out the big camera for these shots but instead took them with my iPhone because ain't nobody got time for magazine-worthy photos right now.
(And Lordy, let's hope a magazine doesn't come back and want copies of these pics in few years because they would look terrible in print.)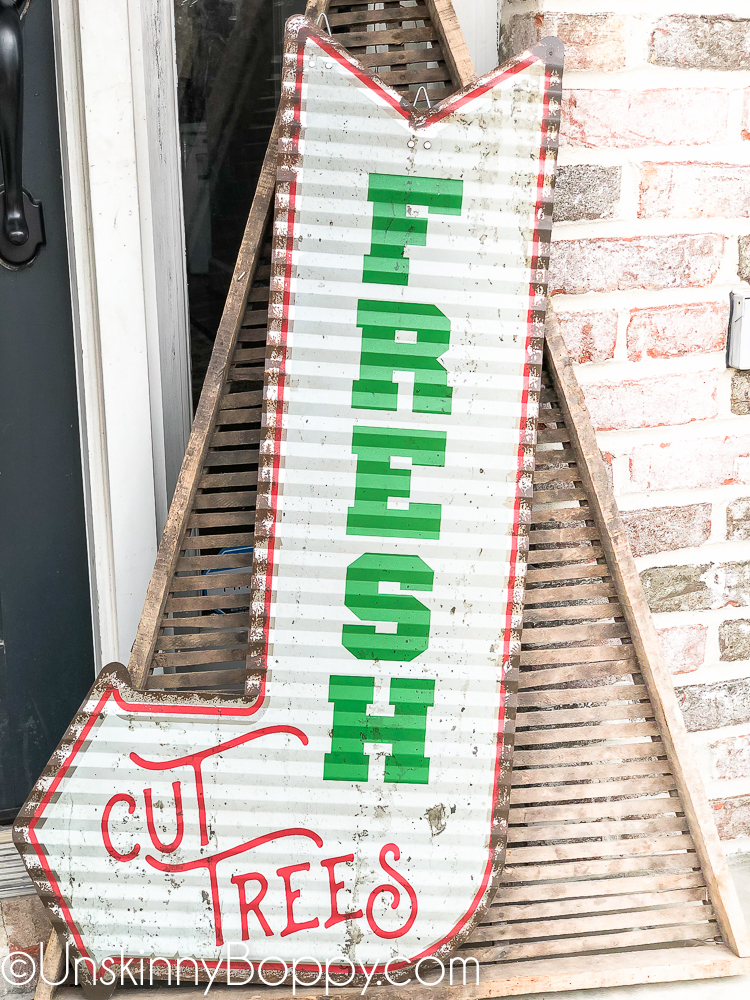 Anyway. Christmas decorating. Focus, Beth.
I found this "Fresh Cut Trees" galvanized metal arrow at my local Walmart of all places.
And trust me when I say I have searched HIGH and LOW across the internet to find a link to this cute sign because I know that one of y'all is gonna ask me where to buy it online. I don't even see it on the Walmart website, and it's not showing up anywhere else either!  SO. WEIRD. It was only like $25 and super cute, so I am happy to score this little sign. Sorry, I'm not more help if you wanted one, though. #badblogger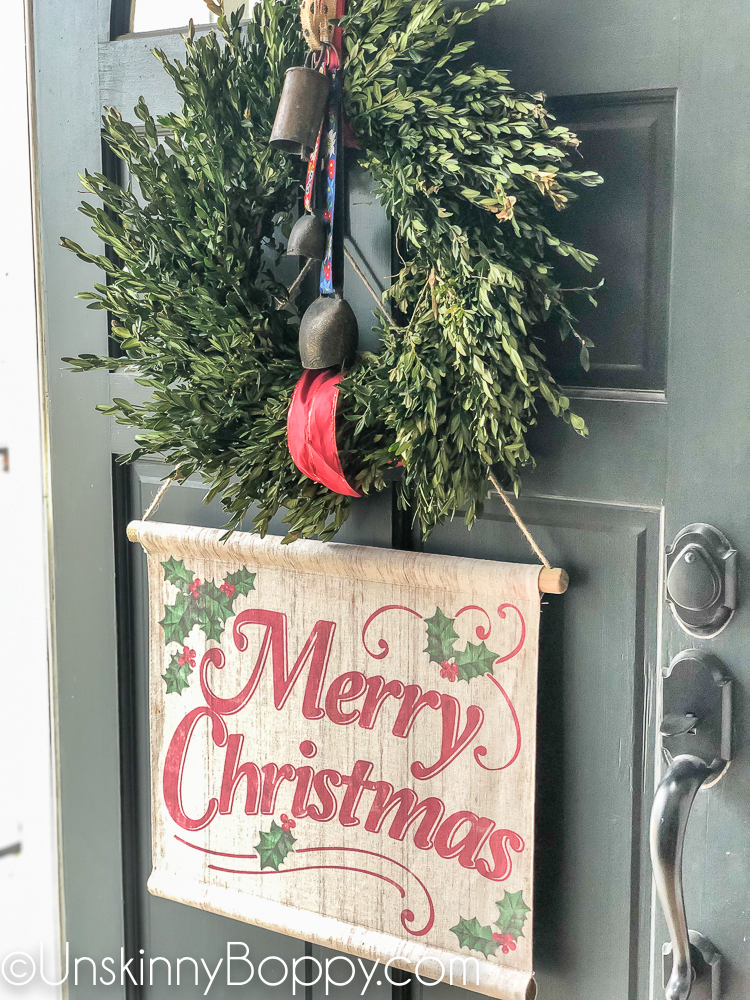 This boxwood wreath came from Trader Joes and the bells hanging in the middle came from Germany (the Epcot Germany at Disney World.)  🙂 The Merry Christmas scroll was found at Vintage Market Days and once again, I have no links for you. How rude.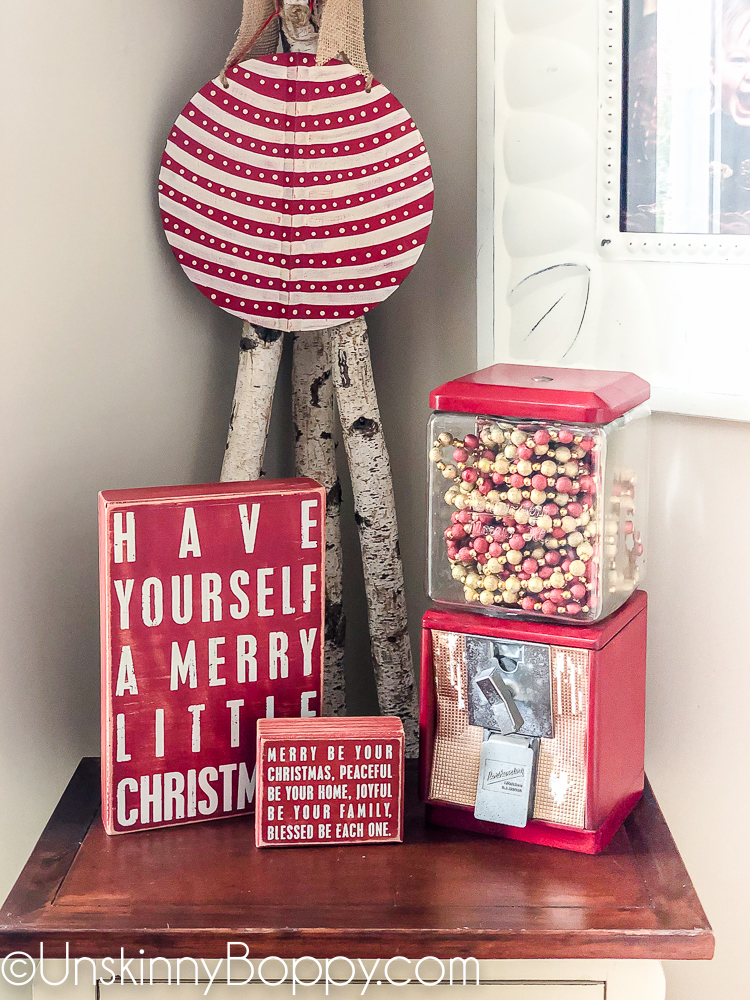 My junk-loving hubby brought home this dime candy machine from one of his vintage picking trips. He opened it up and filled it with red and gold beaded garland and I think it looks pretty amazing over in the corner of my foyer with all my red and white Christmas signs.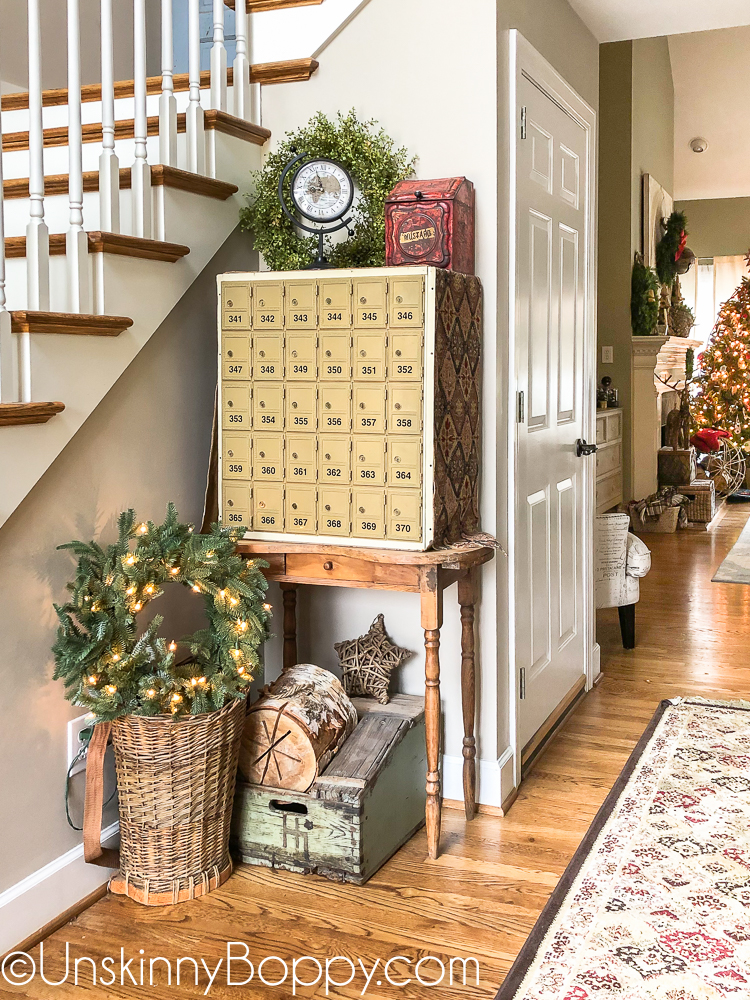 When I first showed you these vintage post office boxes in my fall decor a few of you geniuses said it would make a perfect Advent Calendar.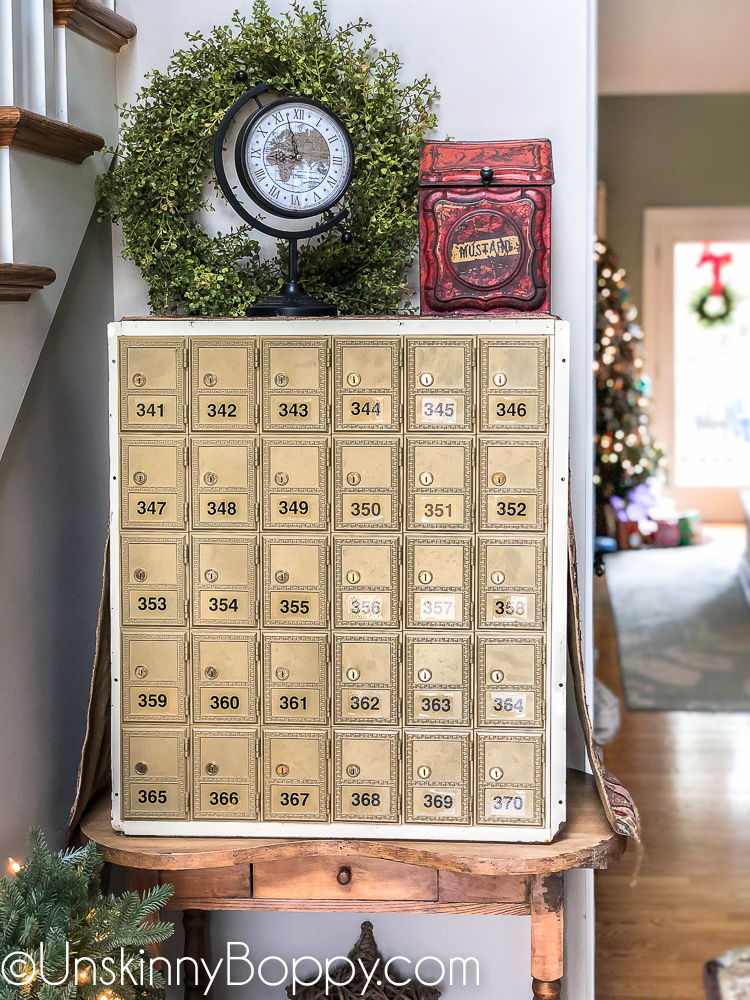 You were so right, and if I had the time and money to go buy 50 little toys and fill 25 slots for my kids to open each day I would totally have done that.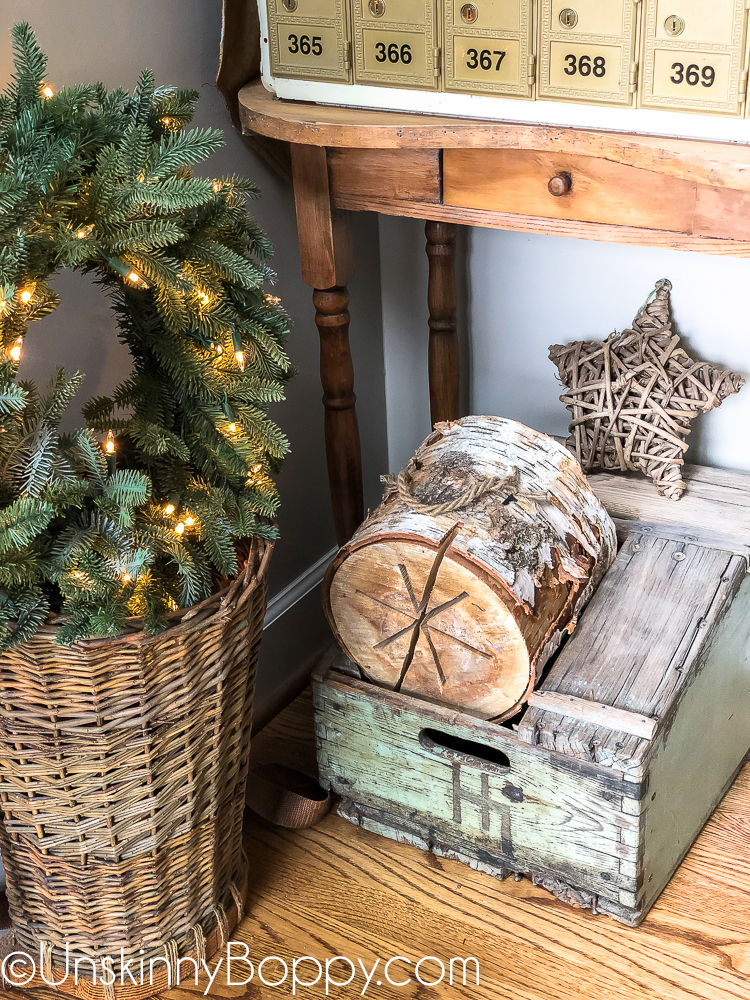 But I don't. So it just sits in my foyer looking pretty for Christmas instead of being useful.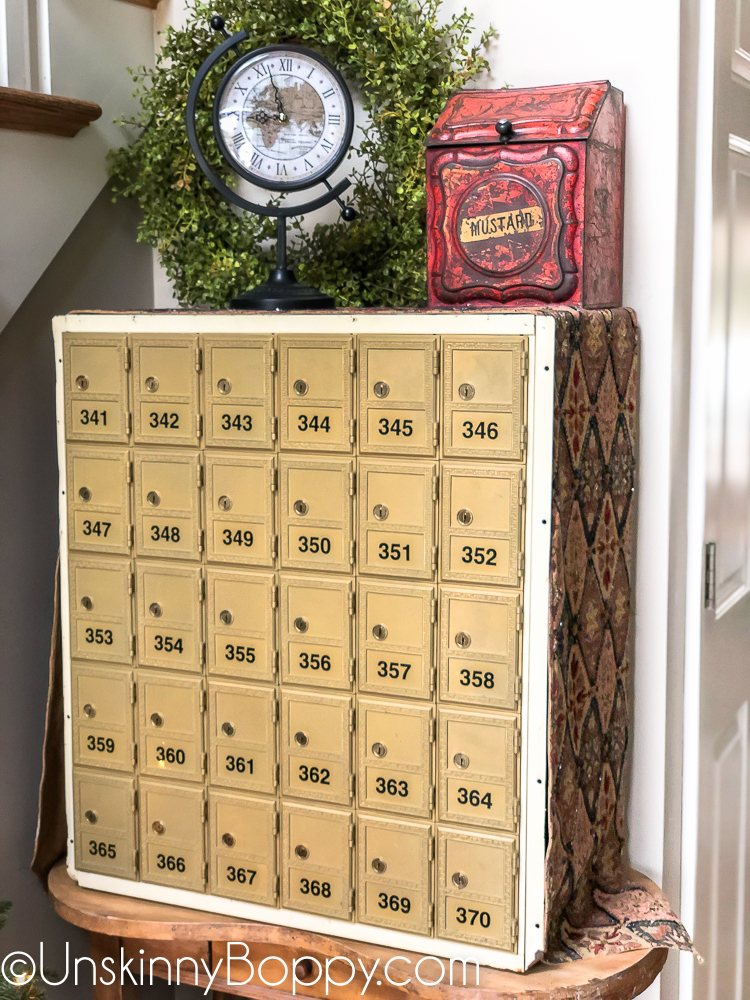 Over on the apothecary cabinet, my favorite Holly Jolly Christmas sign from Between You and Me sits along with some rustic woodsy touches.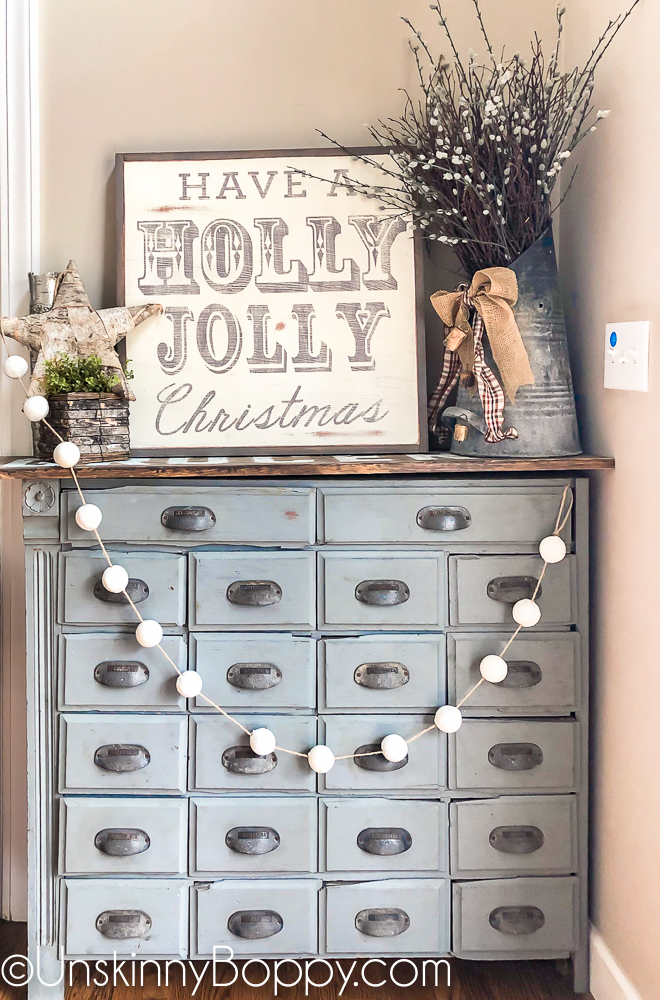 I'm a fan of the little pompom strand hanging across the front.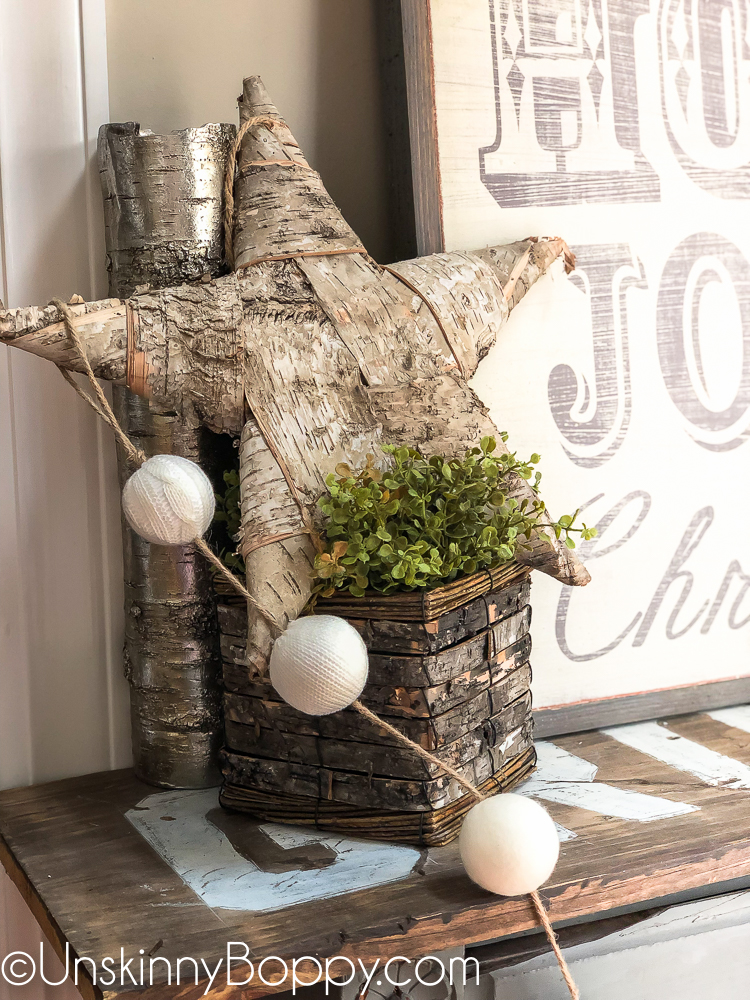 Once again, I didn't change much from my fall decor in my transition to Christmas decor. This is all a part of my Keep it Simple, Stupid decorating strategy. KISS is my middle name, these days.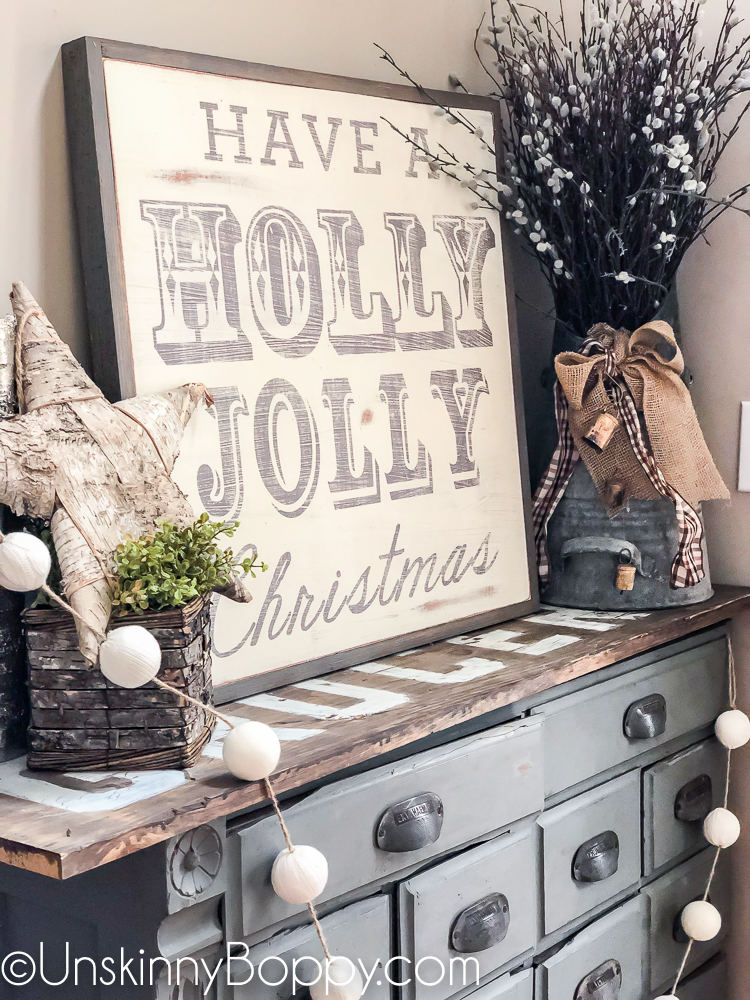 How's your decorating coming?
All done or barely begun? Leave me some comments and let me know how you're doing!