This Lemon Zest Salt Scrub is perfect for your at-home spa day! You'll love how simple and easy it is to create!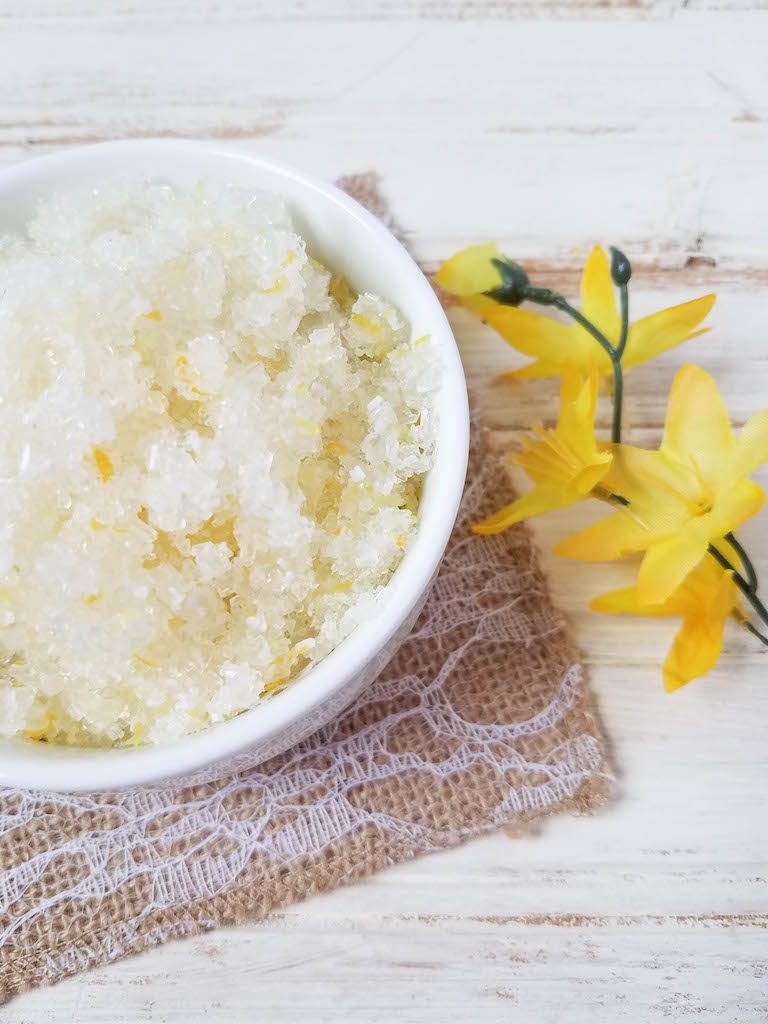 Lemon Zest Salt Scrub
This simple salt scrub is awesome in more ways than one.
Not only does it give you that super clean feeling as you're scrubbing away all the germs of the day…but the smell of lemon is totally refreshing and invigorating as well. Lemon essential oil has a ton of amazing uses (check them out here) but it's best known for detoxifying, so it extra exfoliating!
And honestly, with the winter months that we've been having this year, a nice strong smell of lemon to remind us that Spring is right around the corner is exactly what we all need right now.
If you've had a long day, or if you're feet are tired and you just need a reason to relax, this DIY Lemon Zest Salt Scrub is the answer to your stressed out prayers.
While you can technically make and share this with others….you can keep it all for yourself if you want! Sometimes it's just nice to treat yourself and your body to a simple and effective spa day at home!
Lemon Zest Salt Scrub Recipe
Ingredients
1 cup sea salt (you can use a fine or coarse grain)
½ cup olive oil
1 ½ tablespoon lemon zest
10 drops lemon essential oil (please use my Young Living member number 1516864 if you want to purchase!)
Instructions
Zest a lemon and blot it dry with paper towel.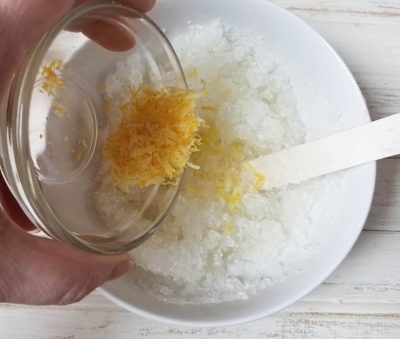 Add sea salt, olive oil, essential oil and lemon zest to a bowl, stir well.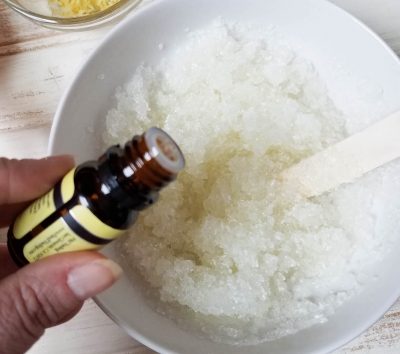 Pour into an airtight container. If using mason jars, a canning funnel works great.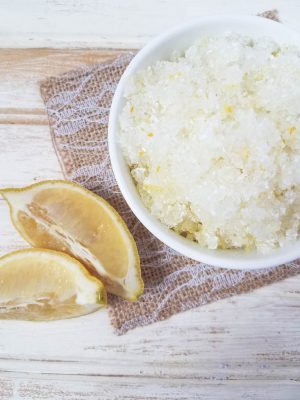 Just like that, you've made your own homemade Lemon Zest Salt Scrub. Keep some beside your kitchen sink for a quick hand scrub also!
Seriously, so crazy simple, right? This is one DIY salt scrub recipe that you'll be making over and over again!