These Wooden Easter Egg Ornaments are perfect for the Easter holiday! Such a great family craft to create and keep forever!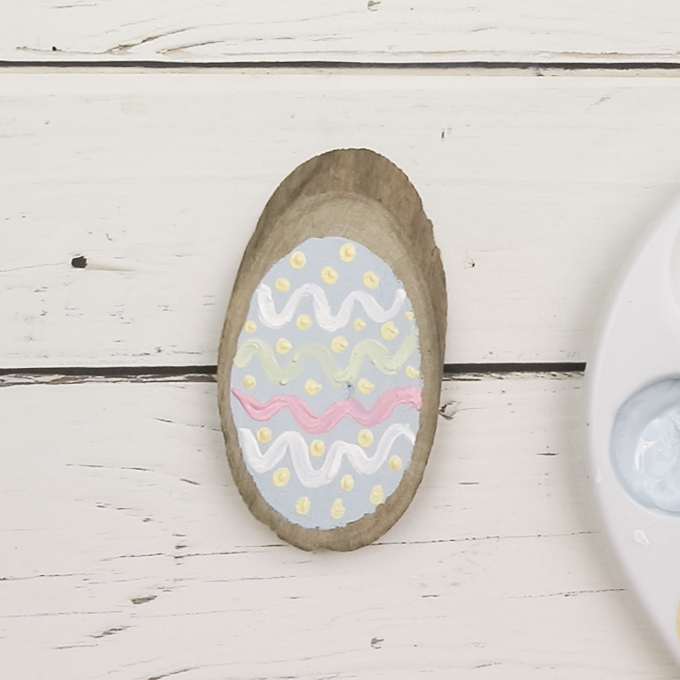 How to make Handpainted Wooden Easter Egg Ornaments
I can't tell you just how cute these are! Not only are they totally festive and fun, but each and every single one is unique and can be made with ease.
There's just something about crafting and creating with nature that makes these homemade Easter Ornaments just perfect. You can even make a day of painting these and then hiding these around the yard to find as well! How much fun would that be?
And if you're a family that gives gifts to others on special occasions, these ornaments are the perfect gift to give, also!
How to make Handpainted Wooden Easter Egg Ornaments
Keep in mind that these supplies listed below will make 3 ornaments!
3 oblong wood slices cut at an angle, about 2" wide and 3" long
DecoArt Americana Chalky Finish paint in Everlasting (white), Serene (blue), New Life (green), Rejuvenate (yellow) and Romance (red)
An assortment of paint brushes
3 small hoop eye pins
Decorative ribbon of your choice, ⅛" wide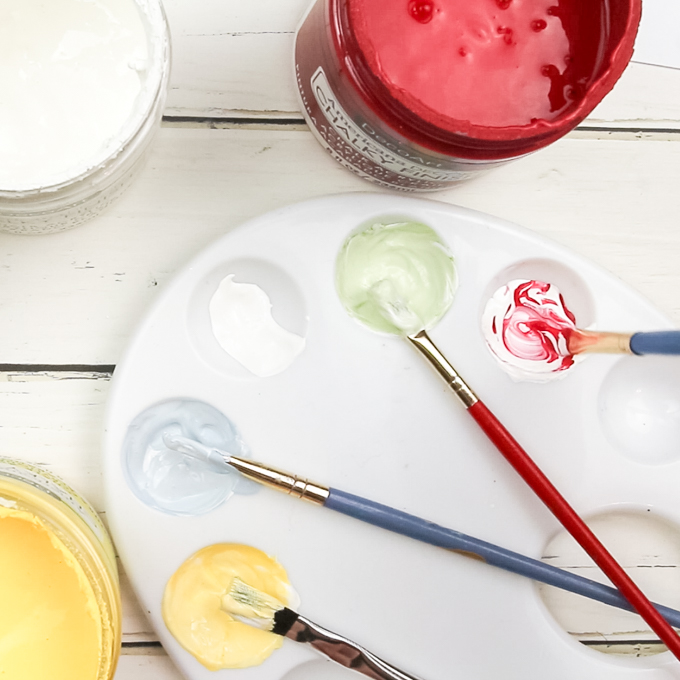 After you have your supplies, it's time to create!
Written directions for making these wooden Easter Egg Ornaments
Lighten each of the four colored paints by mixing them with the white paint (one-to-one)
Paint an oval egg on to the surface of each wood slice with a different colored of lightened paint. Leave a small border of unpainted wood on the outer edge. Let dry and then repeat on the other side if desired.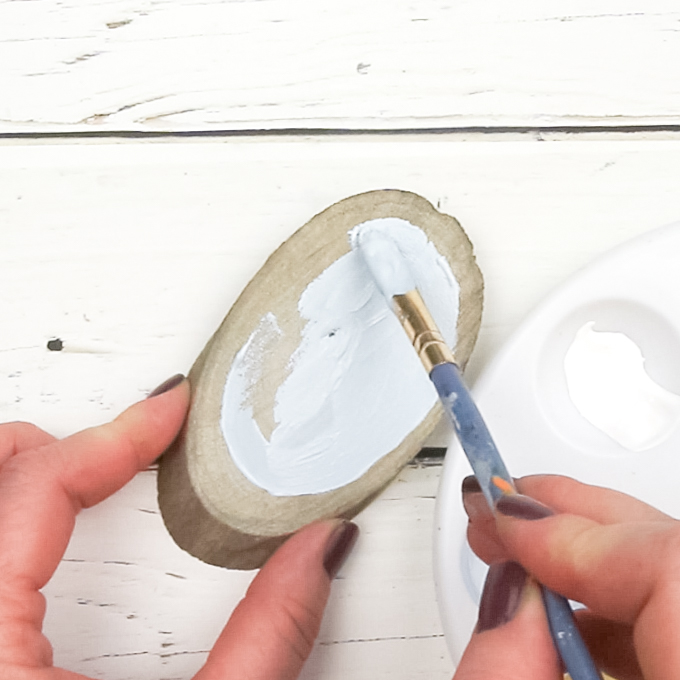 Starting with the yellow egg, add embellishments with the other colors of paints. Add different colors and thicknesses of lines and different colored dots.
Next, paint the green egg with different colors of zigzags, lines, and dots.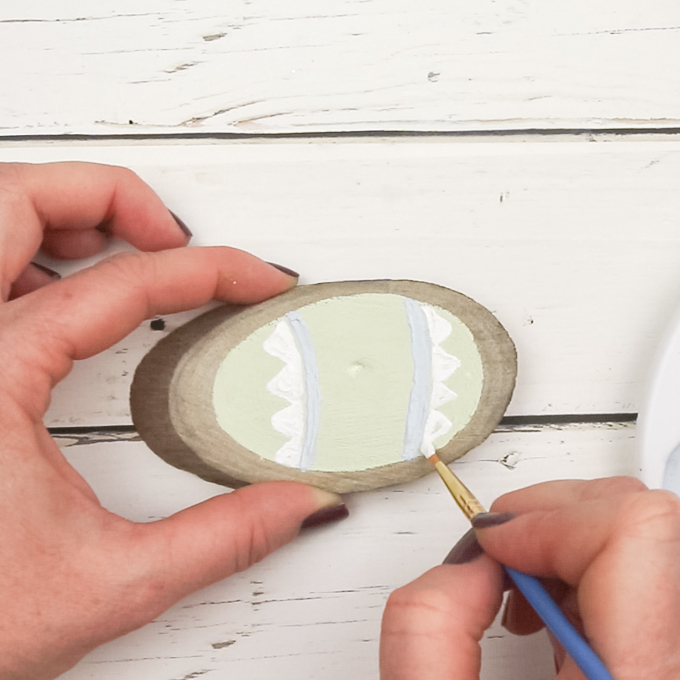 For the blue egg, add different colors of wavy lines and yellow dots.
Let the paint dry completely then screw in a small hoop eye pin to the top of each wood slice.
Add ribbon for hanging.
See how simple these are? And just the cutest ever! Now it's your turn to create and display!!!
If you want to see how to make these for yourself, here's a video tutorial to help you create these at home!