Get excited! It's time for my blog friends' annual blog hop where we offer 20+ free fall printables for you to print and display in your home! Enjoy!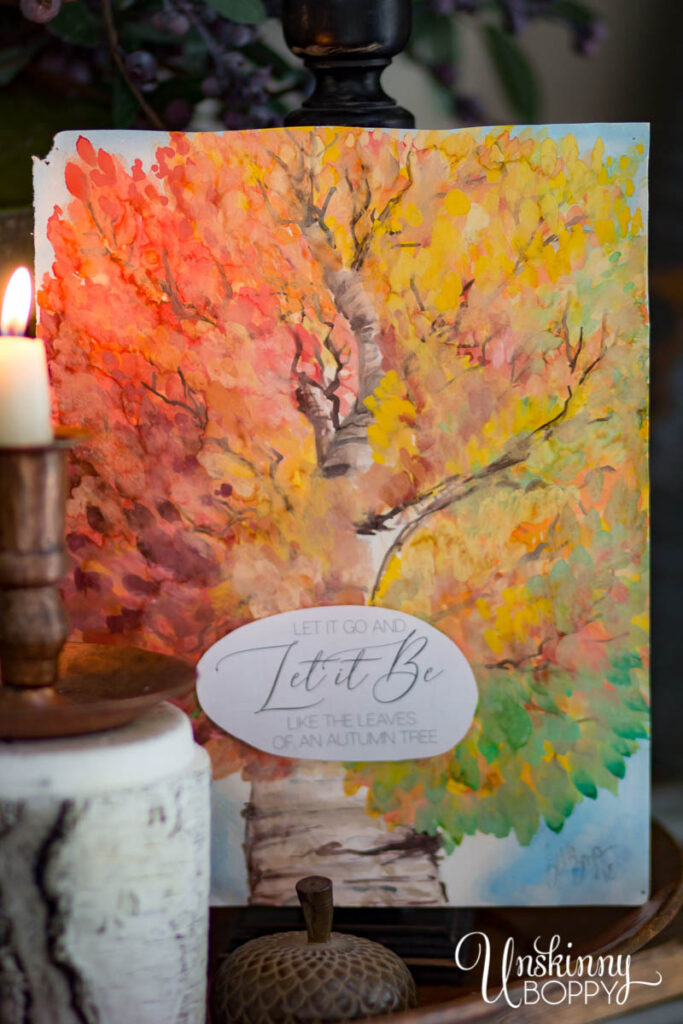 Have you ever had one of those weeks when it was all just too overwhelming? Everything just piles up and you feel buried underneath the stress and worry and obligation of it all?
Yeah, it's been one of those weeks around here. Pffffffttt. Who am I kidding, it's been one of those half-decades around here!
Last week I had an unexpected root canal along with some major dental work. As if that wasn't bad enough, we had some crazy drama happen on Saturday night that left me absolutely seething with anger well into Sunday and beyond. If you know me at all, you know that I don't seethe very often. It takes a lot to make me angry, but this particular situation took all of my laid-back level-headedness and lobbed it right out the window.
I'm still trying to figure out how to proceed with that whole seethe-inducing issue, but if there is one thing I've learned in my almost-42 years on this earth, it's this:
FORGIVENESS is the key to everything. Forgiveness means you can let go of all the anger, rage, jealousy and seethey-ness that keeps you awake in the middle of the night. Forgiveness offers you an escape route from the people who demean and bully you. You don't have to let them continue to hurt you, but you can forgive them so that pain you've internalized is removed from your heart. Forgiveness heals you from the inside out so that you can be a whole person once again. When it seems like the whole world has gone crazy, only forgiveness can give you sanity.
Forgiveness is the secret of life, my friends.
So.
I created this fall printable to remind myself to let it go. Let it Be. Just like the leaves of an autumn tree.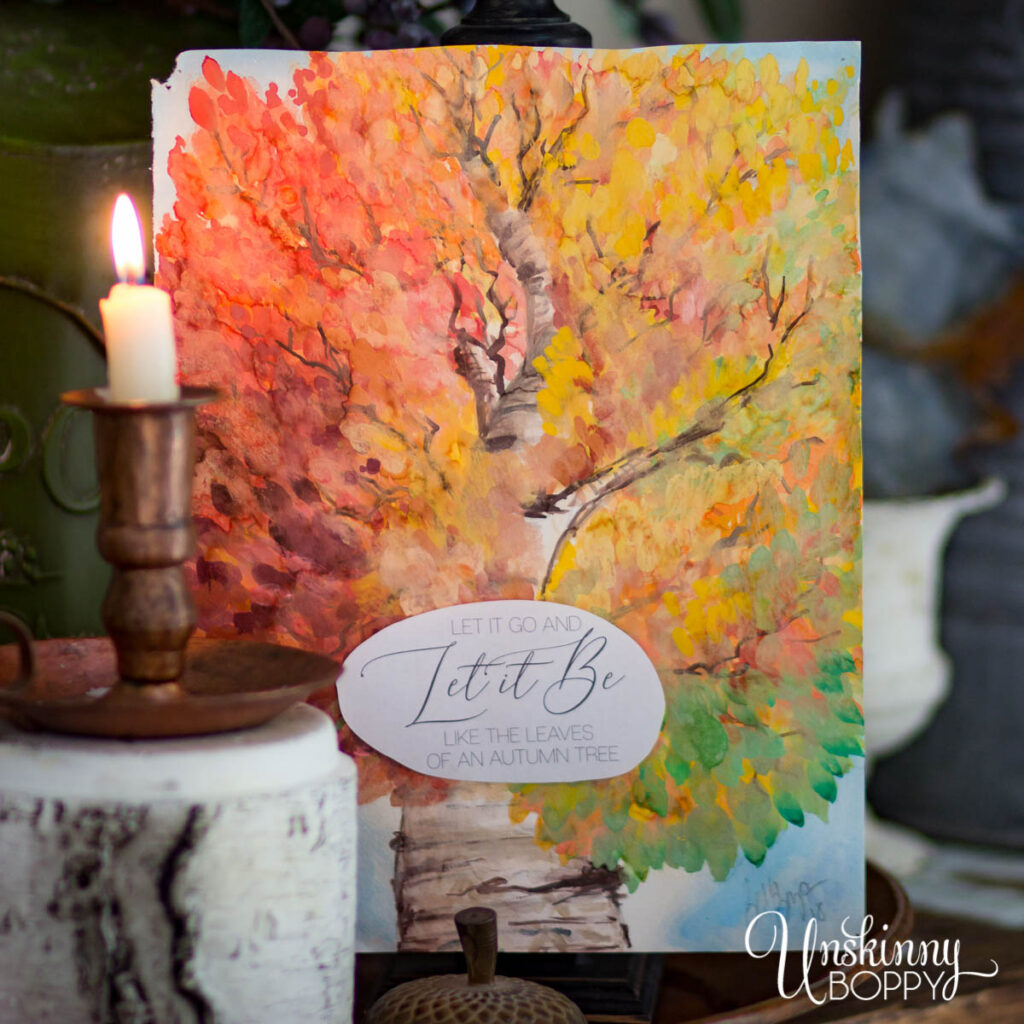 If the trees can drop all their excess baggage each year, so can we, right? You've probably already heard the saying "The trees are about to show us how lovely it is to let dead things go."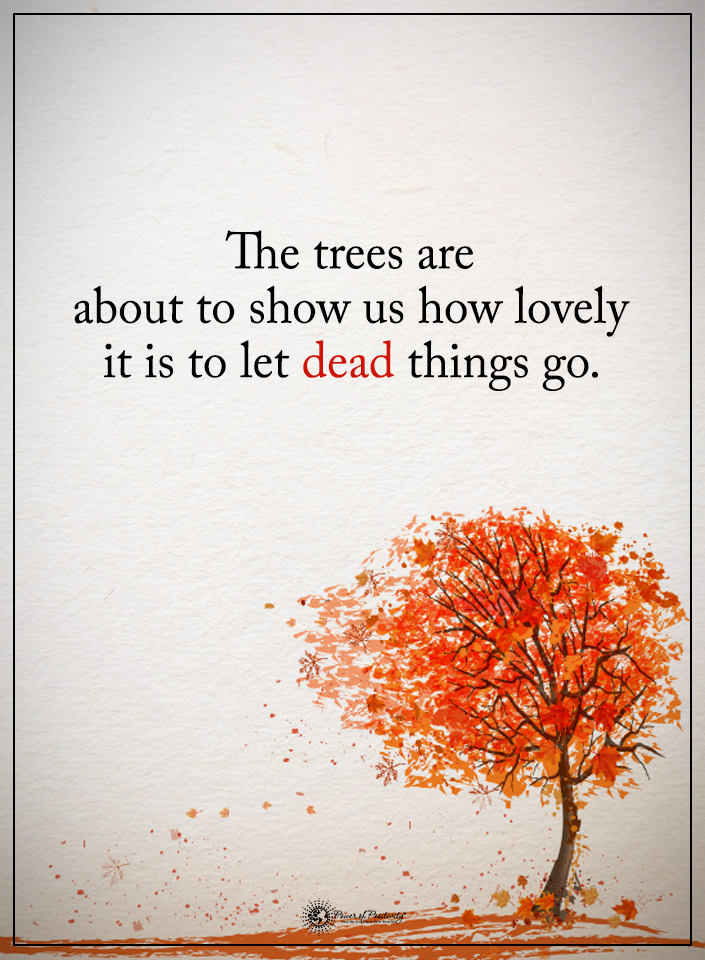 That quote has always resonated with me, so I decided to put my own spin on it with this piece of artwork…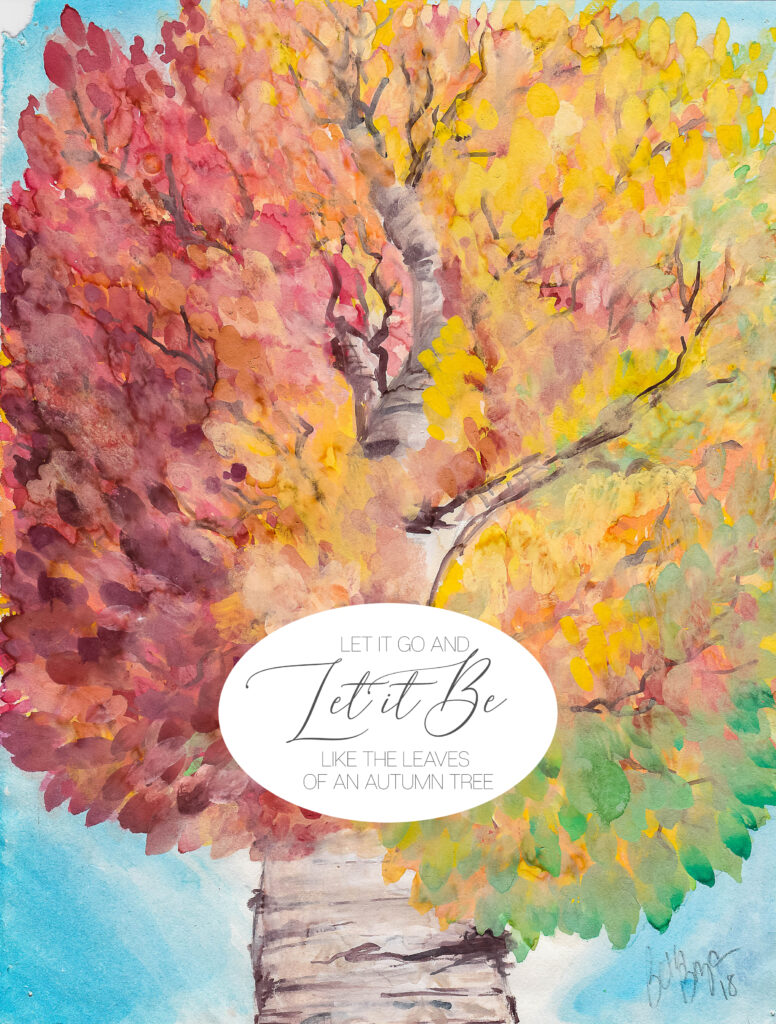 I painted this whimsical tree with blazing autumn colors last year while practicing watercolor painting. Watercolor is my escape when I'm feeling sad or stressed, so at this point, I have STACKS of paintings scattered around my office. After I finished this painting I sat it to the side and didn't think much more about it.
Then one day I walked into my 11-year-old son's bedroom and saw that he had taken this tree painting from my stacks and thumbtacked it up on the wall above the desk in his room.
To know that my Garrett silently took that painting from my cluttered desk and hung it up on his bedroom wall where he could look at it every day brought me to tears. If you look in the top left corner of the printable you'll see the corner has been ripped off and there are holes where the thumbtacks pushed through. Evidence left behind by a sweet boy who loves his mama and wants to admire her artwork.
So on the days when I'm feeling sad, stressed, or seethe-y, I try to focus on all the positive things I have in my life. My beautiful children. My amazing husband. My awesome mom and dad who I get to hang out with every single day because they live right next door. My generous inlaws who take great care of my kids. My close-knit group of friends who are there for me 24/7/365, without judgment or condemnation. Wonderful blog readers who have stayed with me through thick and thin, up and down, laughter and seething.
Yes, I have LOTS to be thankful for.
Letting go of grudges is hard.
Letting things be the way they will be, no matter how much you wish they were different is REALLY hard.
But, if we take a lesson from the trees and shed all the burdens we've been given, eventually, new life will unfurl and replace the brown, decayed leaves that are always rattling around and weighing us down.
We just have to be willing to let it go and let it be.
Now if you'll excuse me, I need to go pin this tree painting back on my son's wall before he notices it's missing.
Today I'm joining a bunch of my blog friends for our annual Fall Printable Blog Hop! I love all of the creative ideas I see during this hop each year, so please jump on over to their posts and see all the beautiful printables they have created. And feel free to print them til your printer runs out of ink!
6 Cozy Watercolor Fall Quotes
by Ella Claire & Co. |
Fall Bucket List
by Live Laugh Rowe |
Wheat Fields Painting
by Zevy Joy |
Pressed Fall Leaves
by So Much Better with Age |
Chalkboard Thankful Conversation Starters
by Home Made Lovely
Vintage Pear Acrylic Painting
by Craftberry Bush |
Fall Menus, Place Cards and Napkin Rings
by Designthusiasm |
Minimalist Black & White Fall Printable
by Cherished Bliss |
Easy Pumpkin Bread Recipe
by Jenna Kate at Home |
Fall recipe cards
by Lolly Jane
Autumn Watercolor Wreaths
by Shabby Fufu |
Modern Sip
by Taryn Whiteaker |
Autumn Skies and Pumpkin Pies
by Nest of Posies |
Autumn Leaves and Pumpkins Please
by My Someday in May |
Welcome Autumn
by Anderson + Grant
Fall Leaves Wall Art
by Maison de Pax |
Pumpkin Season
by Clean and Scentsible |
Vintage Neutral Farmhouse Fall Printables
by Happy Housie |
Autumn Bucket List
by Nick + Alicia |
Mushrooms
by Town and Country Living
Worlds Okayest Home
by My Sweet Savannah |
Autumn Bucket List
by My Uncommon Slice of Suburbia |
Let it Be Leaves on a Tree
by Unskinny Boppy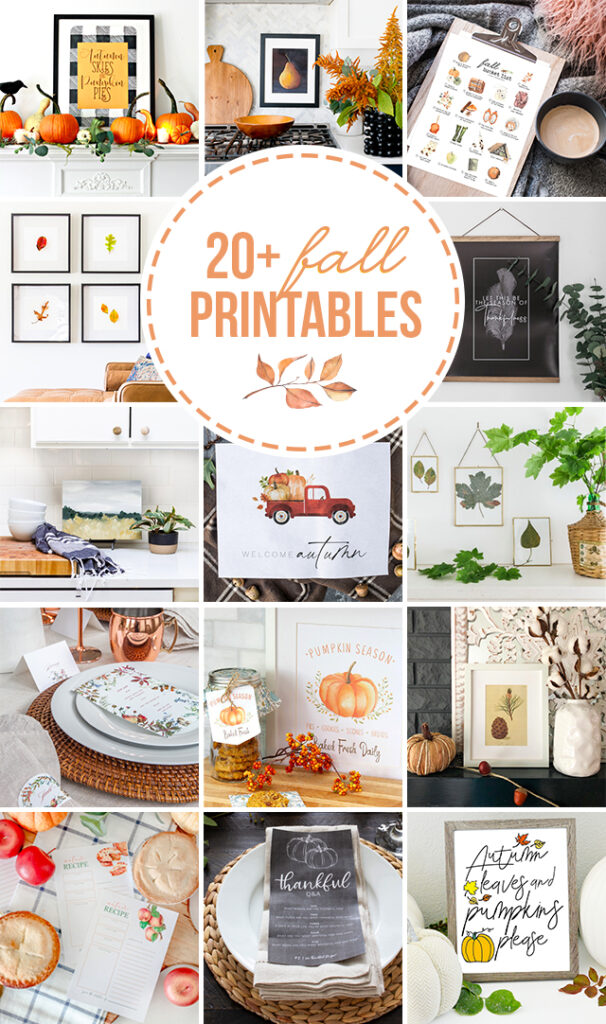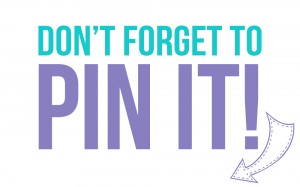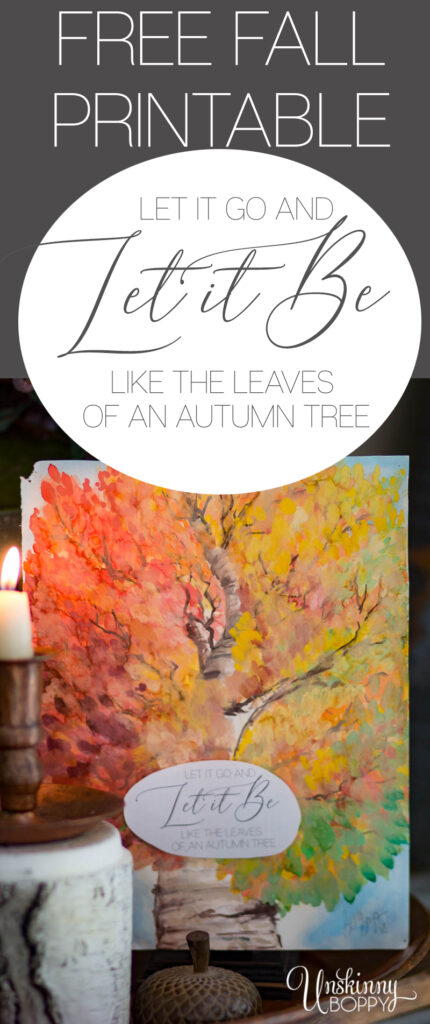 Like this post? Here are lots more free fall printables for you to enjoy!