This Mocha Sugar Scrub is such a fun holiday gift to give to others! Everyone loves the gift of pampering and when you make it and do all the work before giving it to them, it just makes the gift that much better!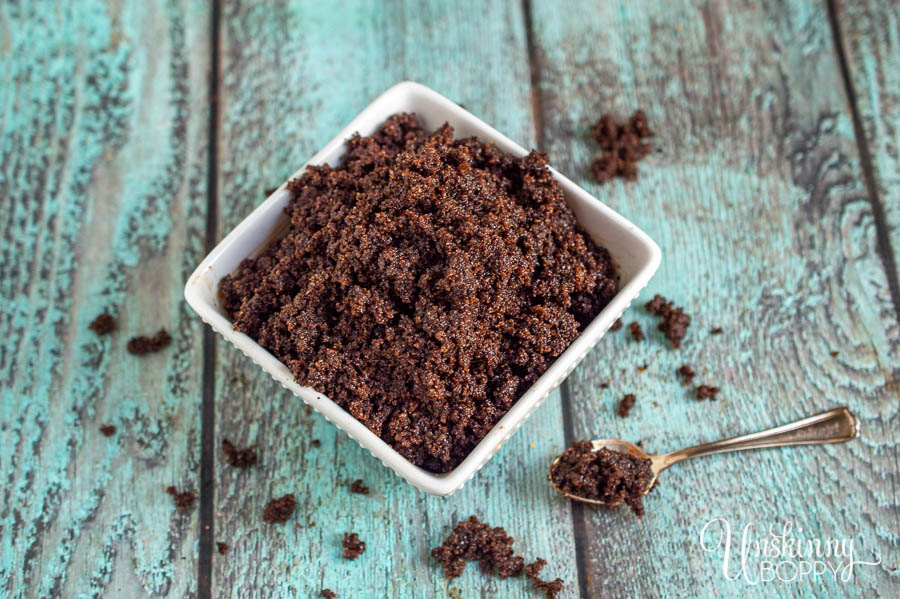 Mocha Sugar Scrub – Perfect Gift for Chocolate + Coffee Lovers
This sugar scrub recipe is so much fun to make! And it actually looks and smells like coffee! Give the gift of homemade this year and whip up this simple DIY sugar scrub instead of buying something store bought.
Supplies needed to make this homemade sugar scrub
1 C. white sugar
⅓ C. ground coffee
2 tablespoons cocoa powder
¼ C. olive oil
Few drops of water, if needed
How to make this Mocha Sugar Scrub
Combine ingredients in a bowl.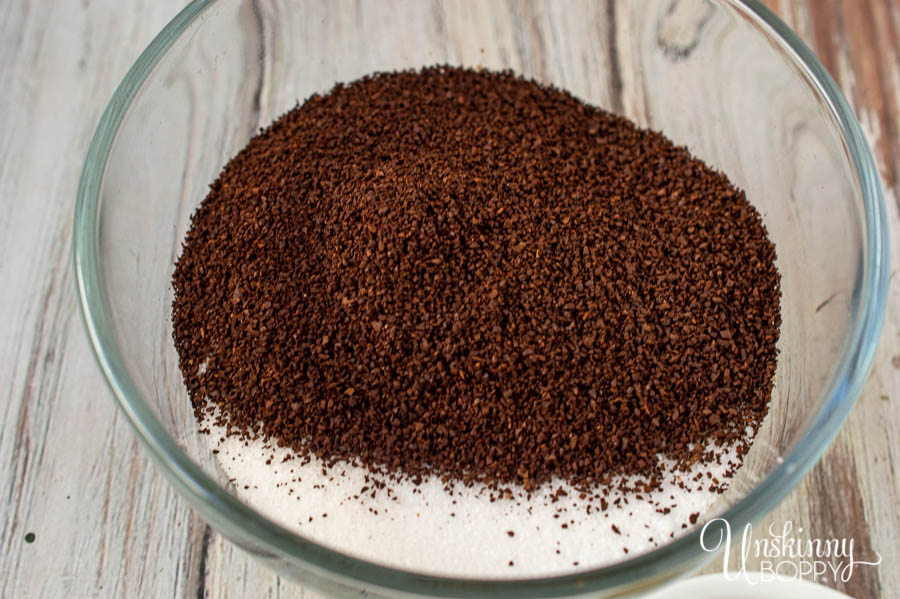 Mix well until you've reached a wet sand consistency.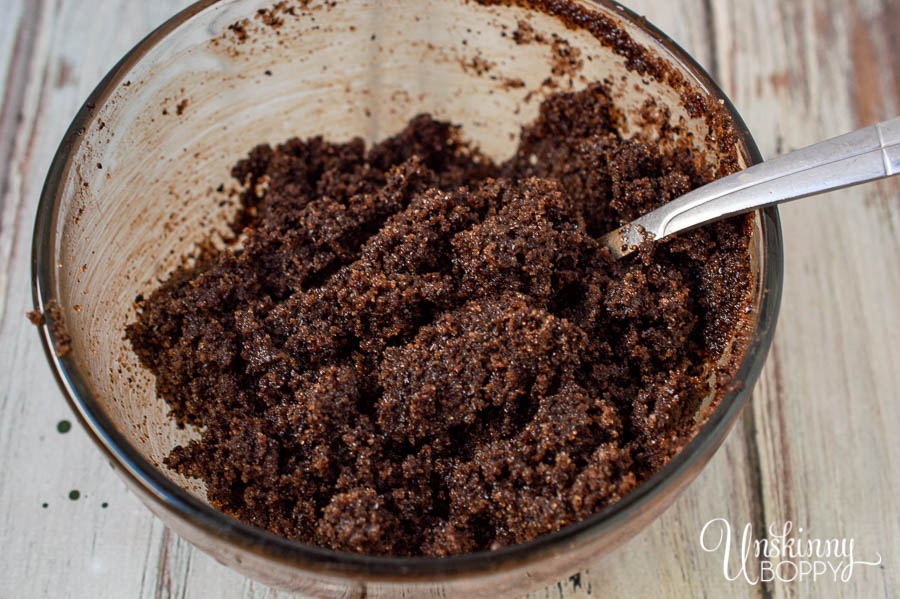 Add a few drops of water at a time and mix until desired consistency is reached.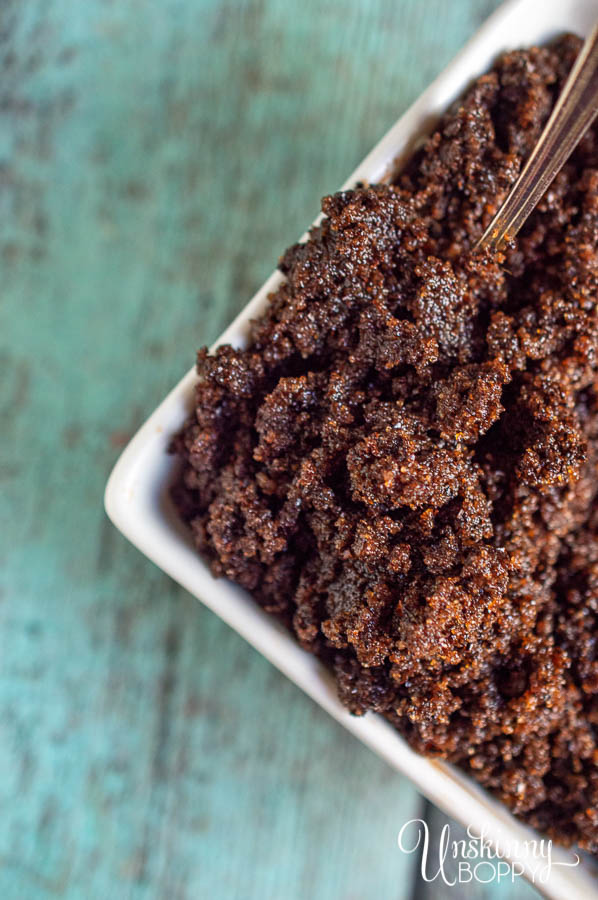 To use: Take a tablespoon or so of the scrub in your hands, add a few drops of water, and scrub the desired body part. Rinse.