Looking for the best customizable planner for bloggers, direct sales, photographers, creatives, or just moms? THIS IS IT. Here is my 2020 Plum Paper planner review!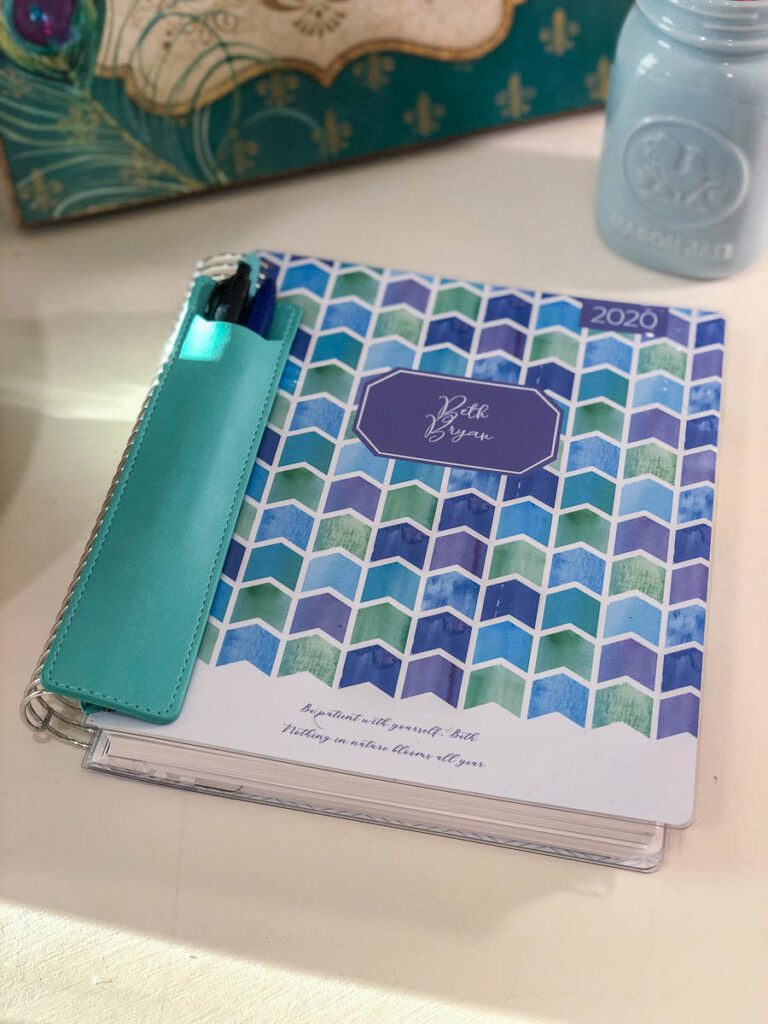 I bought myself a new 2020 Plum Paper planner as a Christmas gift this year.
Say that three times fast.
For the past few years I have used Erin Condren Planners, but this year I wanted something more customizable and unique to my specific needs (freelancer, blogger, mom, wife, plus a home & lake house upkeep, etc).
When I found the Plum Paper planners I knew I'd hit the jackpot. If you are in the market for a new planner for 2020, ESPECIALLY if you are a Blogger, Social Media Marketer, Photographer, MLM / Direct Salesperson or just a Creative in general, this planner is made for you!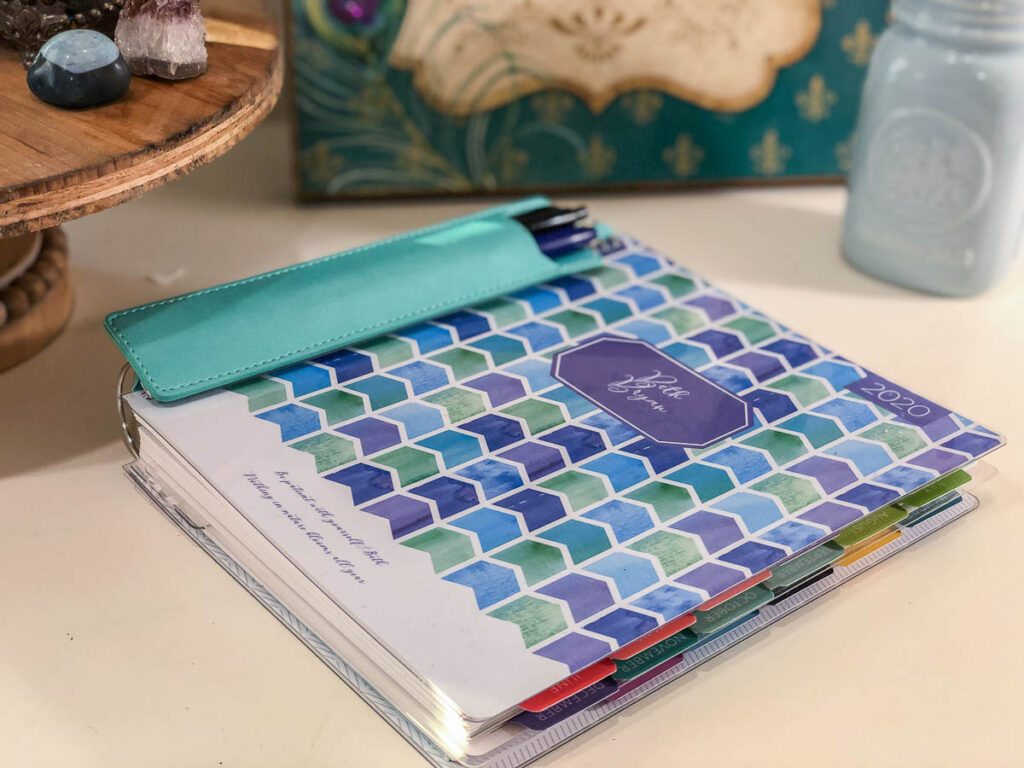 It was similarly priced to Erin Condren — actually a bit less with a Black Friday discount– but it was SO VERY customizable for my needs. If you're not familiar with Plum Paper, here are the highlights of how it works:
How to Customize Your Plum Paper Planner
Customize your planner with the layout you like. (I chose the 7×9″ Vertical Priorities layout but there were MANY different options.)
Choose your cover wording and layout. (I chose the blue mosaic with my name in the middle, 2020 on top and a transparent bottom featuring a favorite quote that reminds me to take it easy this year.)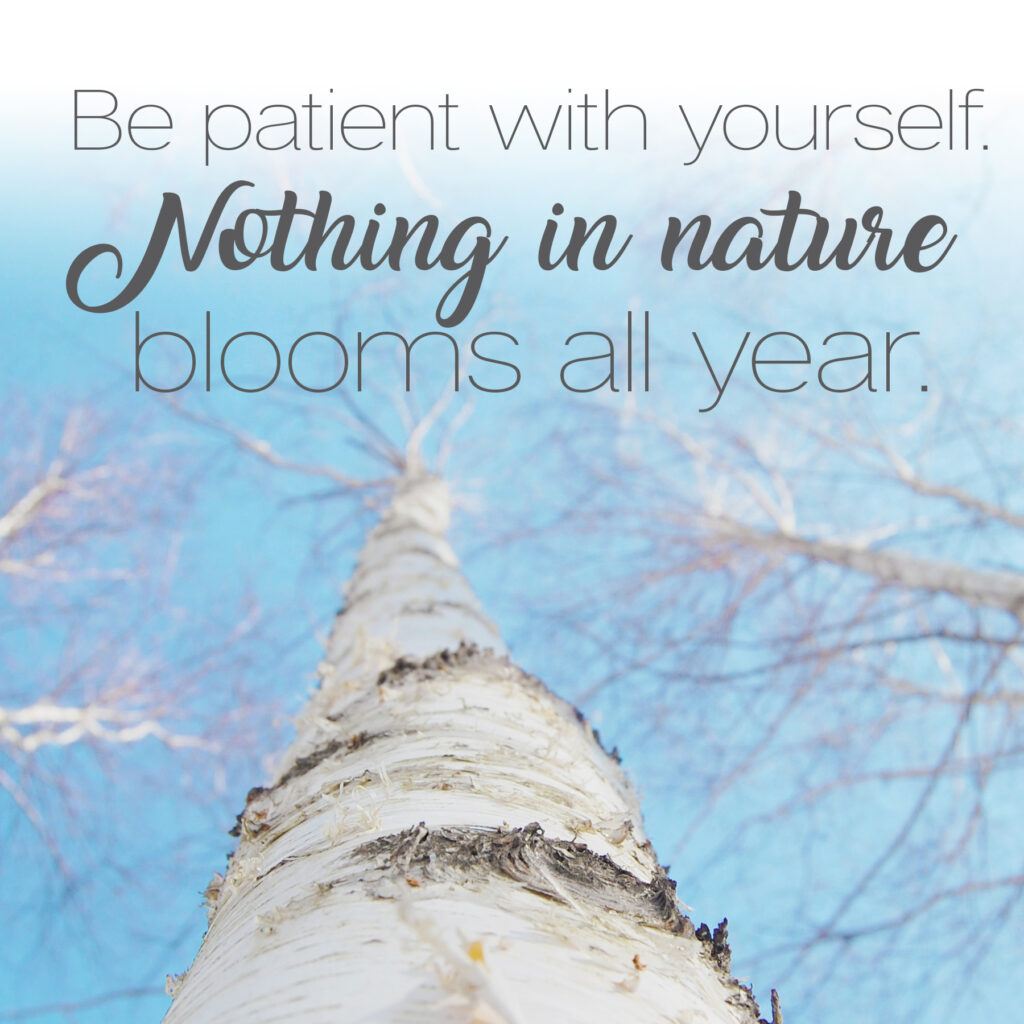 Add your own text wording inside. (I added my kids' names in the daily to-do list section so I can keep track of their activities as well as mine.)
Choose your start month and length. (This is perfect for teachers or anyone on a different schedule than yearly.)
Choose spiral bound or loose sheets. (If you wanted to bind it yourself the option is there.)
Add-on sections for just $5 including multiple categories for Home, Business, Lifestyle, Fitness and soooo much more. (I added on the Meal Planner, My Home planner, Blog Planning Pages, Brainstorm Ideas and both tabbed & dispursed To-Do lists pages, but there are LOTS more tailored to fit almost anyone's needs.)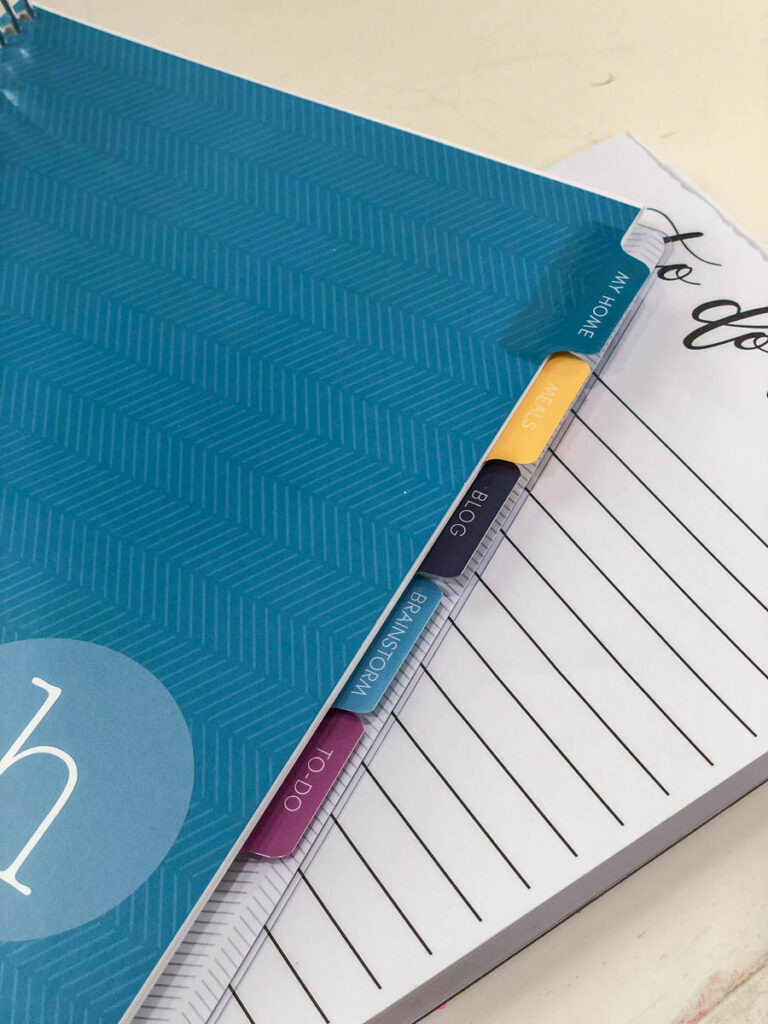 The Downside…
So far the only negative thing about this whole process was feeling overwhelmed by all of the choices when setting up my planner. There were seriously a LOT of ways that you could customize it from cover to cover, so I recommend keeping a pen nearby to take note of your favorite options as you go along.
You can also search Youtube for specific layouts and find a whole community of planner addicts who share their layout ideas. It inspired me to make a video of my planner so you can see all of my customizations!
Want the full tour? Here you go!
Take a Page-by-Page Look Inside My Planner:
This is NOT a sponsored post, but here are my affiliate links to the items mentioned in this video:
Plum Paper Planner: http://bit.ly/bethplum
Magnetic Dry Erase Weekly Calendar: https://amzn.to/36XaRBE
And since I've become obsessed with planners lately, I have put together a few Free Printable Planners and Journals over in my shop! Go download your favorites for 2020!
Here's to an organized new decade!