Are you ready to start the New Year off with a fun and easy declutter challenge? It's time to get rid of the clutter and welcome in the New Year with a clean home and mind.
The great news? This easy printable is free and easy to use!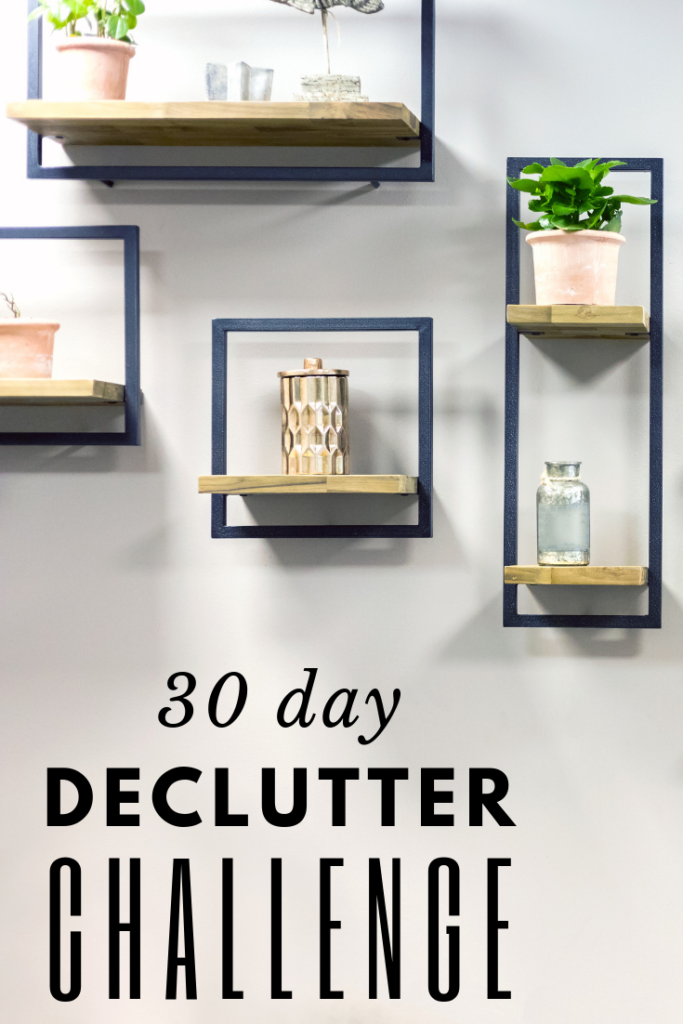 30 Day Declutter Challenge
Have you ever looked around your home and just wondered how you accumulated all that stuff? The truth is, no one really knows…It's a few purchases here and there that really just add up after a while.
But the better news is that you can easily start to declutter your home and your life with just a few simple steps.
I'm not a big believer in just getting rid of everything in sight but I do think that it's possible to get rid of a few things here and there to make your home feel open and more decluttered.
If you're looking for a little boost to get your home a tad bit more organized, don't miss out on this free printable that can help you do just that.
30 DAY DECLUTTER CHALLENGE PRINTABLE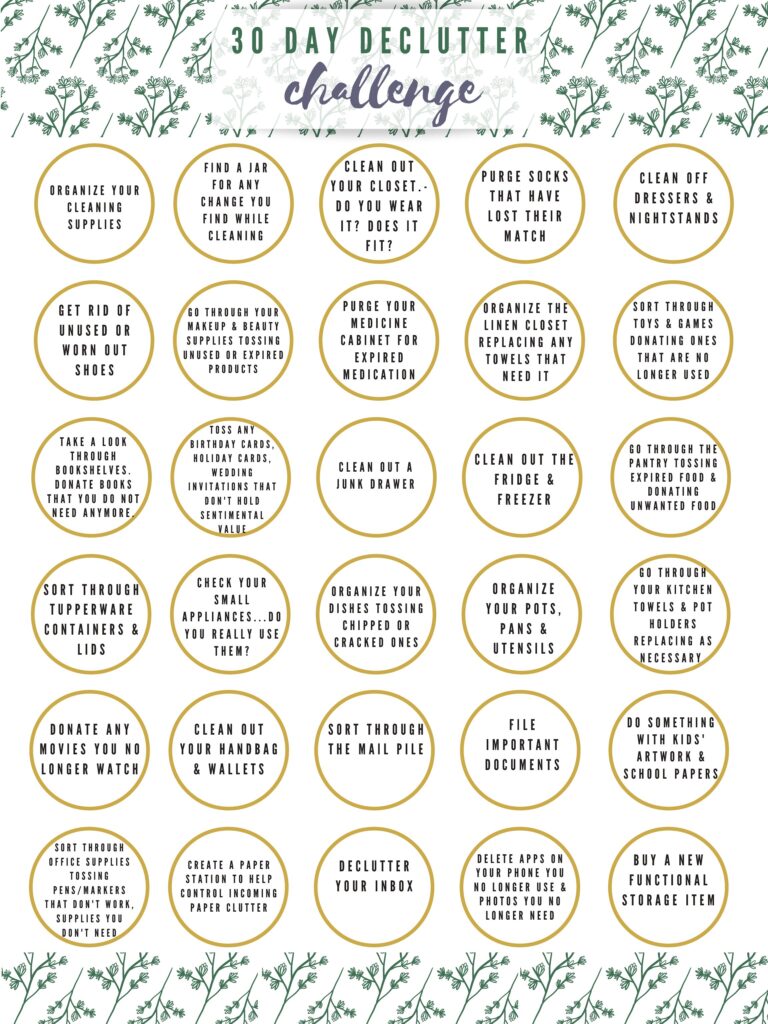 As you can see from this declutter challenge, it doesn't have to be anything overly hard or difficult to do. If you're taking the steps to declutter your home, you can easily do so with these simple tasks.
What do you think?
Will you be taking the 30 day declutter challenge? Download your Printable here: