The other day I was watching the last season of Fixer Upper and noticed Joanna wearing the cutest pair of leather earrings shaped like leaves. Aren't they awesome?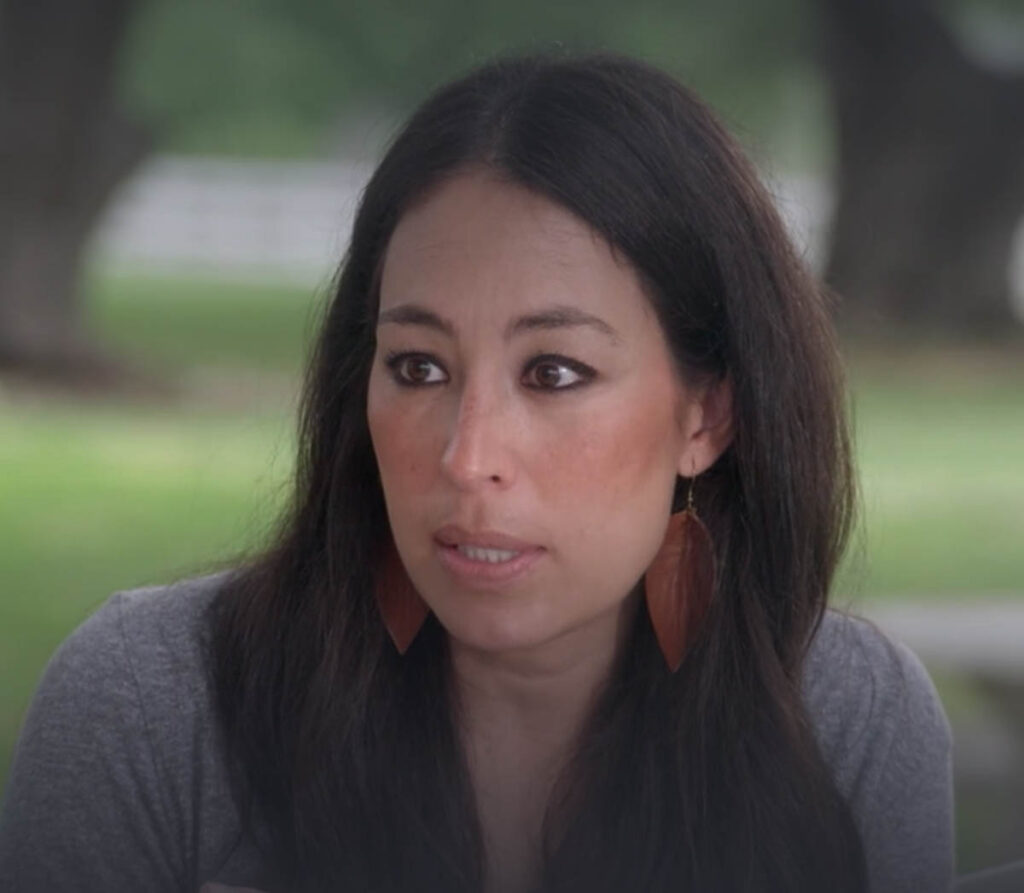 Since I have all this scrap leather leftover from my last DIY leather project, I decided to see if I could DIY a pair of leather leaf earrings just like Joanna wears.
Here is what I came up with, and I feel like they are pretty doggone close to JoJo's!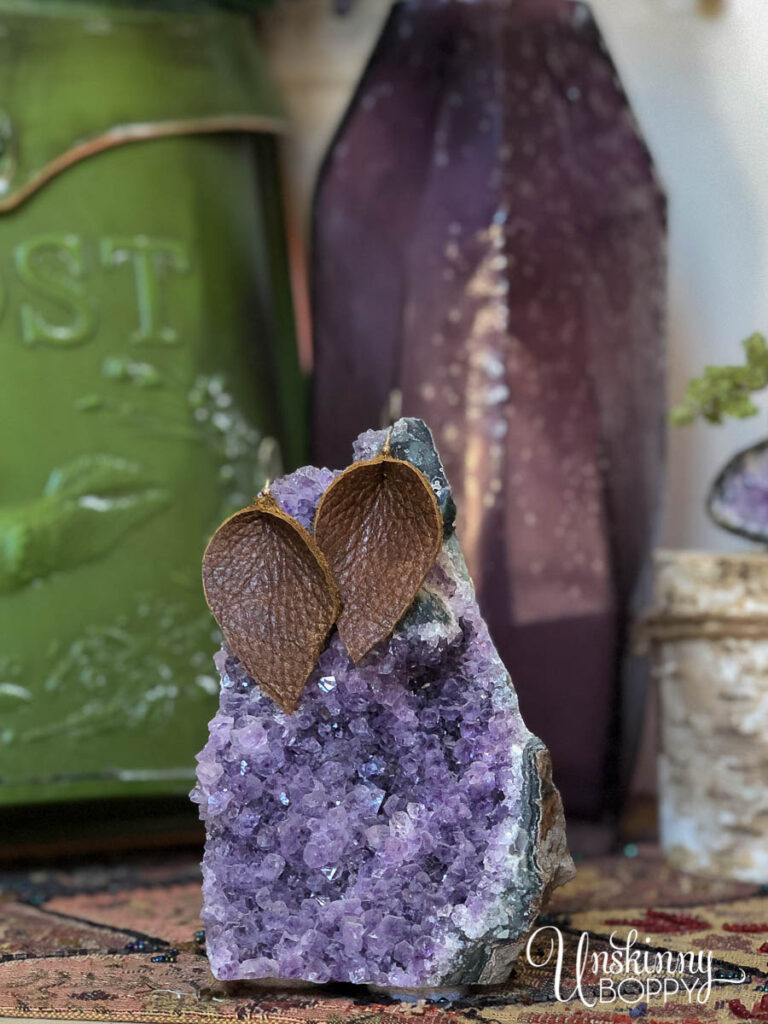 This month, my Thrifty Style Team friends and I have decided to host a giveaway of things we have DIYed or thrifted, and these earrings are my contribution to the giveaway! I was sure I could make these myself, and once I got started I discovered these are SUPER easy to make.
I dug through my old jewelry box for a pair of dangly earrings that I haven't worn since college. I found this pair of plastic fish earrings that I will definitely never wear again, so I used those earring hooks for this project.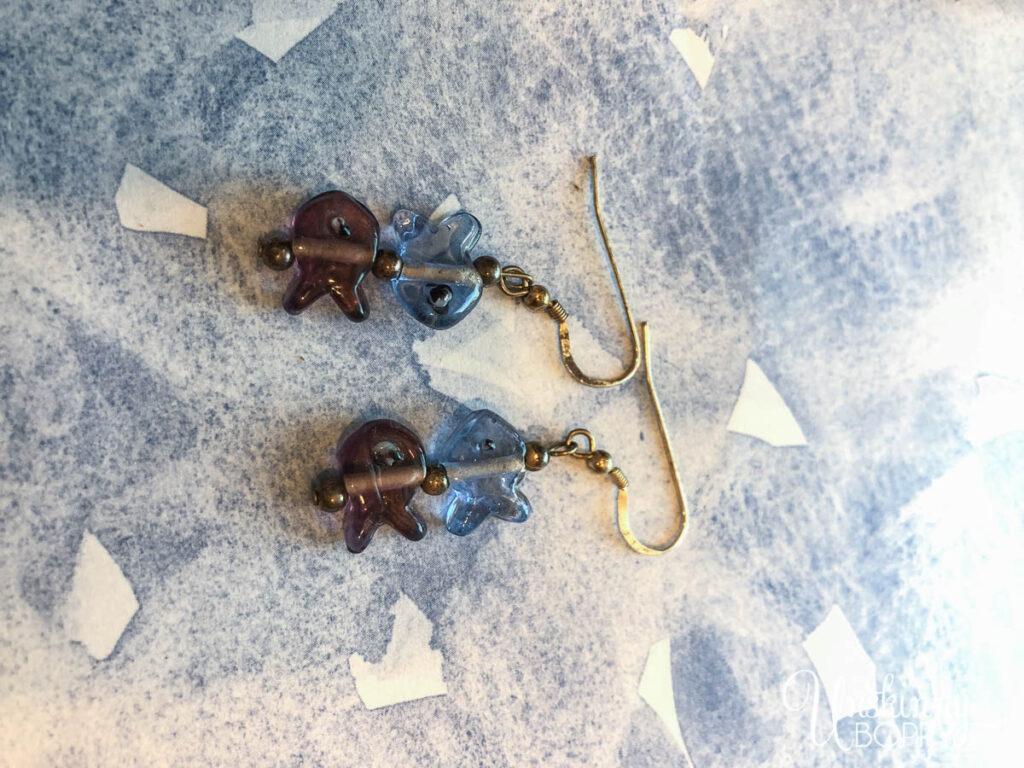 If you don't have any spare earrings lying around, you can purchase these fishhook style earring hooks at any local craft store or on Amazon. I didn't need a HUGE lot of earring hooks, though, so repurposing these worked just fine for me.
I seriously didn't even have to go to the store to buy anything! That is the best kind of DIY, amiright? Here's how I made this cute pair of leather earrings.
Be sure to read all the way to the bottom of the post to enter the giveaway for them!
How to DIY Leather Leaf Earrings
DIY Leather Leaf Earrings
Make your own DIY Leather Leaf Earrings just like Joanna Gaines wears!
Equipment
Needle Nose Pliers

Scissors

Paper

Pen

Hammer and Nail
Ingredients
1

piece

top grain leather

(small scrap piece)

2

empty earring hooks- fish hook style

(I repurposed an old pair from my jewelry box)

2

small metal rings

for creating leaf shape
Instructions
If repurposing a pair of old earrings, gently spread the metal apart with a pair of needlenose pliers and remove the old dangles. Set aside.

Trace teardrop shapes onto the back of the scrap leather using a paper template, then cut out two teardrop-shaped pieces of leather.

Pinch the rounded ends together and hammer a nail hole through the pinched part, very close to the top edge.

Remove the nail and insert a very small metal ring though the nail holes. Squeeze the ring together tightly with a pair of needlenose pliers to keep the leather pinched together at the top.

NOTE: That small metal ring is important for keeping the leaf shape facing toward the front of your face. If you inserted the earring hooks through this first pinched hole, the earrings would be turned away from your face when you put them in your ears, so don't skip that first step.

Insert the earring hooks facing backward through the separate nail hole behind the small metal ring. Tighten the earring hooks with needlenose pliers.
Enter the Rafflecopter entry form below for chances to win these handcrafted leather leaf earrings made by me!
PS- if you are an essential oil lover, you could put one drop of oil on the backs of these and have some cute diffuser jewelry that lasts all day.
Also, my friend Lucy has generously donated two sets of LucysInspired Prism Necklace Sets to give away to two more lucky winners! How exciting!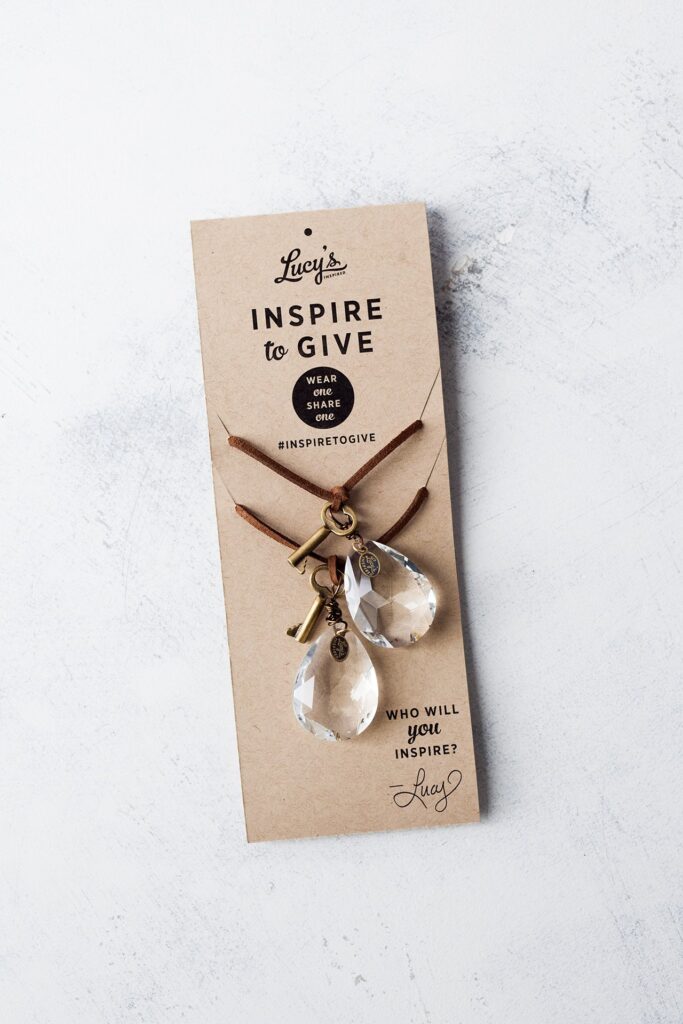 Enter the Rafflecopter Giveaway Here:
a Rafflecopter giveaway
The Fine Print:
1 winner will receive the pair of Leather Leaf Earrings.
2 winners will receive a set of two Lucy Locket Inspired2Give Prism Necklaces
Giveaway ends Wednesday, Jan 15th at midnight Central Time
Winners will be announced in this post and also emailed privately to get mailing information.
Now Go Enter to Win more Fun Freebies!
Now, let the freebie fun continue with LOTS more giveaways over at my Thrifty Style Team's blogs! Head on over any of these blogger's posts today to put your name in the hat to win some super cute home decor and DIY projects created by us!
Good luck everyone!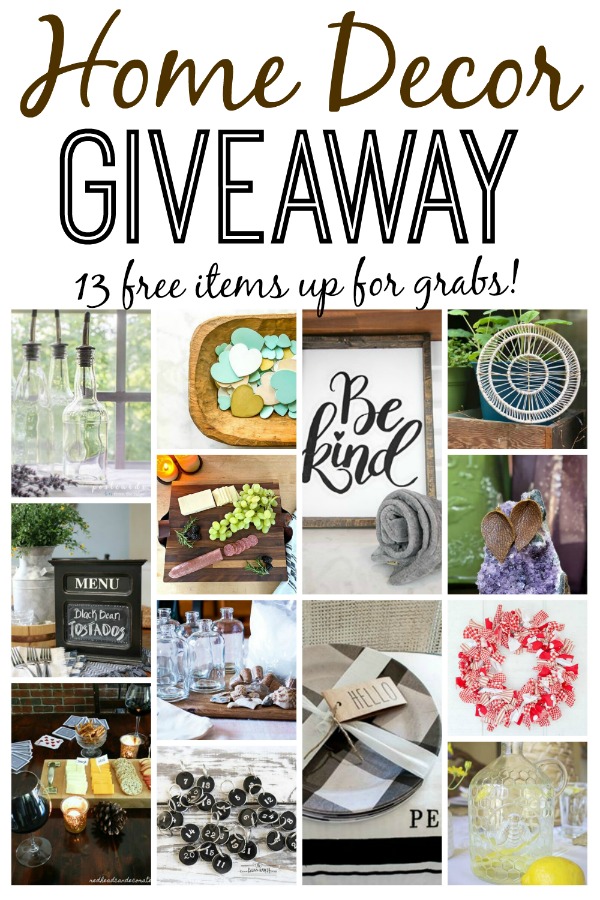 THRIFTY STYLE TEAM HUGE GIVEAWAY!