---
Congratulations! YOU WIN!
Finally, we can announce a winner for the annual "c/o '__ Rules" nationwide contest that's been spray-painted on brick walls and shoe-polished on the back of car windows for at least 50 years.
And you're it. YOU guys are the clear and obvious winners. The grace and tenacity with which you've handled a nationwide shutdown and the cancellation of all the major events of your Senior year give you a clear edge over the rest of us. You guys really do rule over every past participating class in this contest.
I keep seeing all of these women on Facebook sharing their senior portraits as a way to "honor" the Class of 2020.
To me, that seems about the equivalent of sharing pictures of my wedding day to honor all the brides who have had to cancel their weddings because of this Pandemic. Just rub it in, why dontcha?
Or maybe sharing pictures of my grandma's funeral overflowing with family, friends and flowers to honor all those people who are now only allowed to have EIGHT family members in attendance at a funeral for their loved ones.
It's bullshit. That doesn't honor you in any way.
Don't let the Facebook attention-whoring minimize the fact that you are in legit mourning right now. 2020 is YOUR YEAR. Not theirs.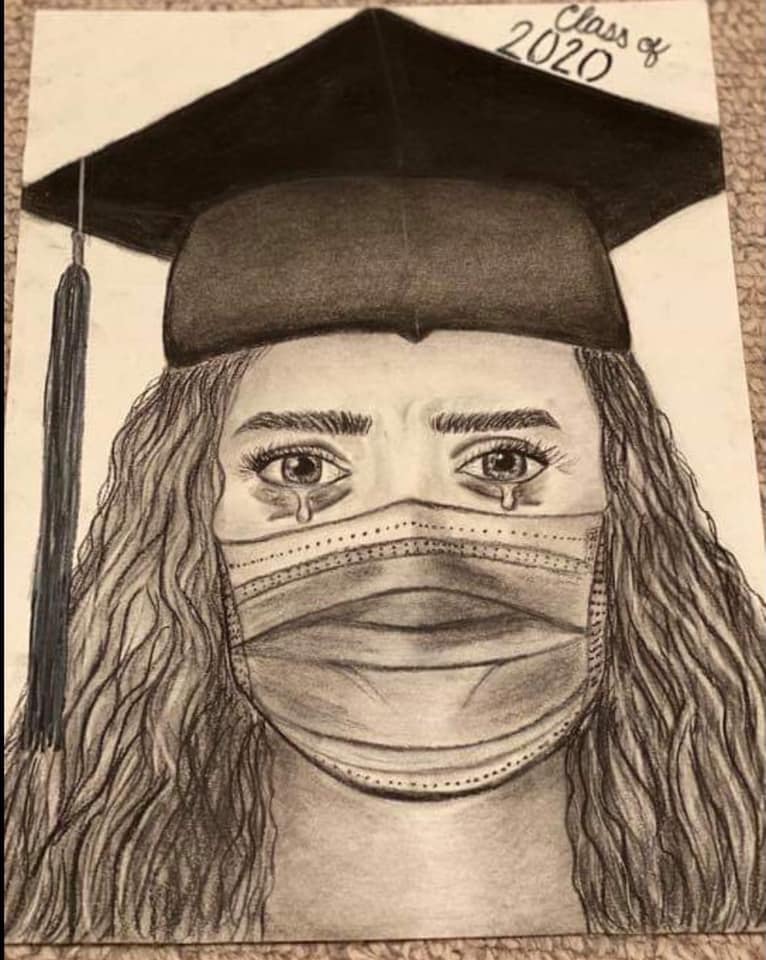 When you're a senior in high school, graduation is the most important event in your life up to that point. You look forward to the day you will walk across that stage, get a diploma and toss your cap in the air in a final HUZZAH! to high school.
Some of you will cry because high school was the best time of your life and some of you will rejoice to be leaving that hellhole forever, but either way, graduation is a BIG DEAL. It's a major transition into the next chapter of life. After that cap hits the ground, there's a big new empty book with crisp clean pages just waiting to be written.
But you will not get to experience that and NONE of us can pretend to know what that must feel like because a nationwide cancellation of this magnitude has never happened before, in any of our lifetimes.
The only comparable I have is the c/o' 98 when my cousin Michael's high school was blown away by a tornado. The senior class finished out their year at another school, but still, they had their graduation ceremony on the baseball field with a half-demolished high school as their backdrop.
I was the c/o '95, and after 25 years, I still have my high school graduation gown.
It's hanging in my guest room closet next to my prom dress, my college graduation gown, and the box that holds my wedding dress. All the major milestones in my life, sitting in a dark closet gathering dust but holding onto the happy memories of all those days. If I still had the hospital gowns that I gave birth in, I would add them to the collection. Then My Big Life Events Collection would be complete.
In order of importance, my high school graduation gown falls last in line, because at 42 years old I'm blessed with the hindsight to know exactly how much joy was yet to come.
But when you're 18 years old, there's only here. There's only now.
This moment in time is what is most important to you, and you're being told to stay home. Life is canceled.
The sadness must be profound. I'm so very sorry you are missing out on this first Big Life Event.
When you are 42, I sincerely hope that you will all look back to these days and be able to smile at the absurdity of it all.
At the immensely unlucky bad hand that you were dealt in your senior year. Because 2020 seriously sucks.
I hope you tell your kids that back in your day, you had to walk to school uphill both ways in the snow while wearing an N-95 mask and a face shield.
And when they say they are having the worst day of their life, you can take them by their shoulders, look them in the eyes, and in the profound words of Homer Simpson honestly say, "The worst day of your life so far."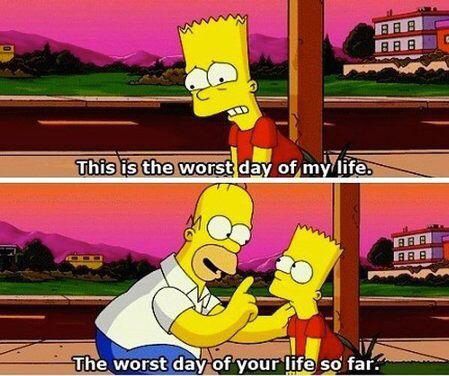 Hang in there, kiddos. This too shall pass. We will get through this stronger than ever!
Congratulations C/O 2020! You really do rule!