Looking for cute, fun face masks for kids that they will actually want to wear? Today I've gathered five cute face mask for kids from around the web!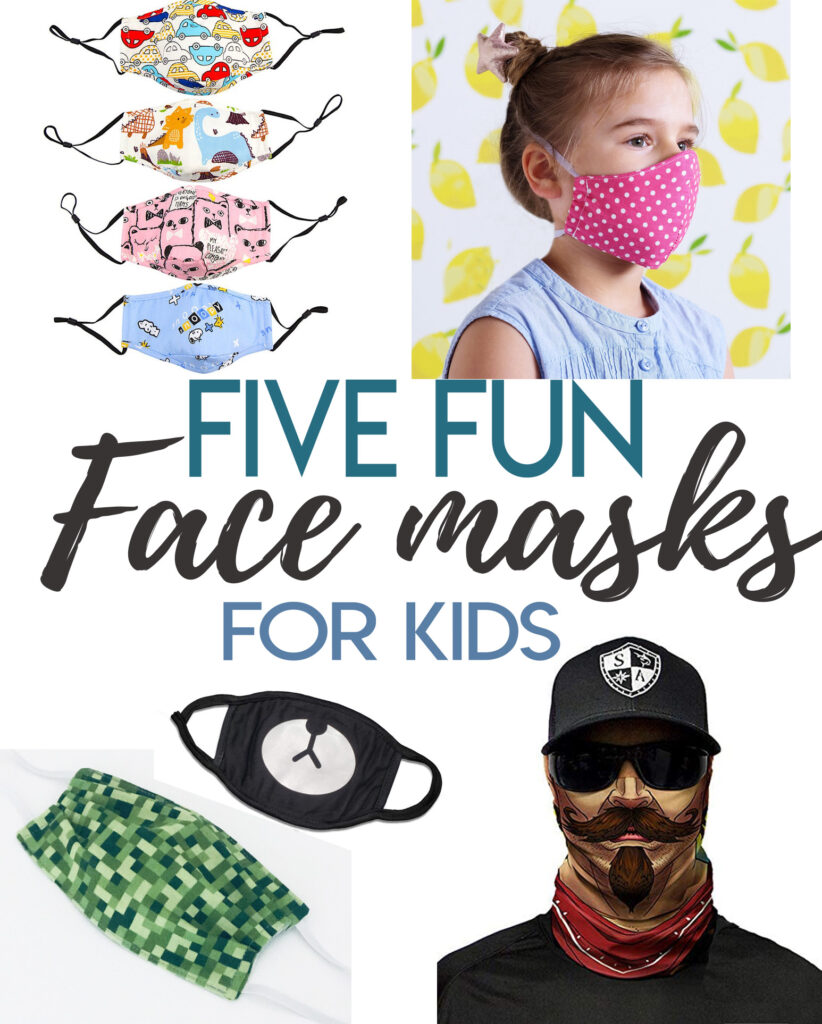 Getting kids to wear a face mask can be a challenge, but right now they might not have a choice, depending on what part of the country you are in. And even if you live in an area without a face mask requirement, you might still want them to have some level of protection for their face if they go out in public with you.
Life Hack for Loose Face Masks:
I saw this brilliant idea by Etsy seller Sew Tiny Treasures:
"If your little one's mask is a little loose or rough on ears- make them wear a baseball hat with big buttons! I bought a pack of big buttons at the dollar tree store. Sam is 4,5 years old, he's wearing a mask for 5-10 year olds on this picture."
This is such a great idea if your child complains that their masks bother or hurt their ears, or if you have a highly sensitive kid that refuses to wear a mask.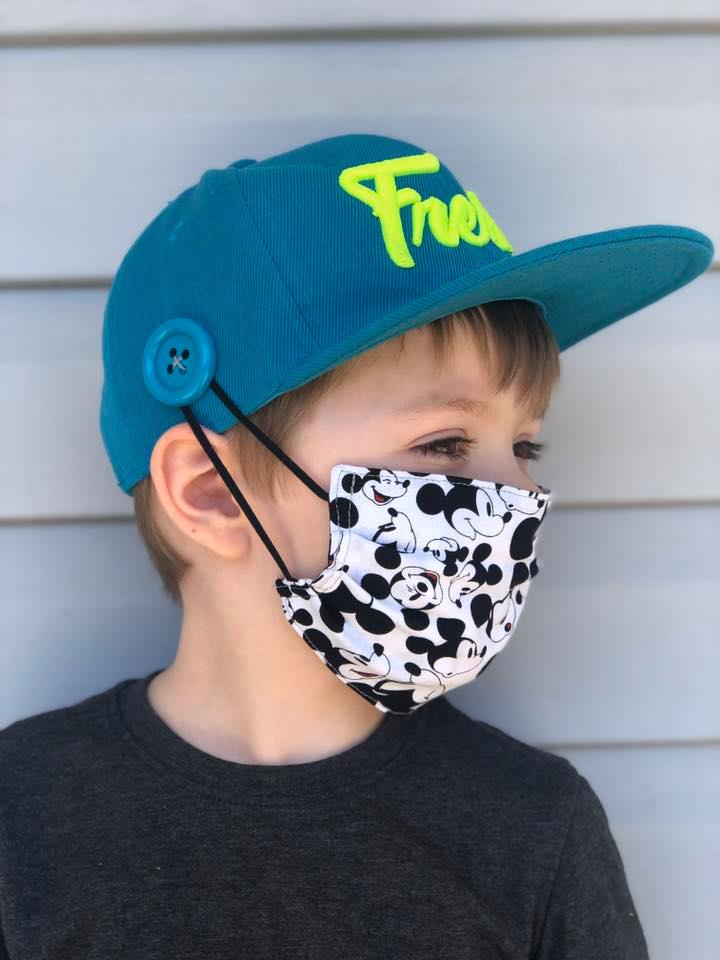 5 Fun Face Masks for Kids
Here are some fun face mask ideas I've found that you might like!

My 4-year-old daughter would be all about the pink polka dots, and my 12-year-old son actually owns that fake mustache face shield. We bought it for him when we go boat riding to protect from wind and sunburn, and he loves it. It's actually a fishing mask, but it would work about the same as these other fabric masks so I thought I'd include it for fun.
Note: Items sold on Etsy, such as masks and hand sanitizers, aren't medical-grade. Etsy sellers cannot make medical or health claims. More info.

To be clear– NONE of these masks are N-95 certified, and they will not meet any medical-grade PPE requirements for safety, but right now with such a worldwide shortage of masks, everyone is doing their best to keep their nose and mouths covered by any means necessary.
Stay safe, everyone!
---