Looking for ways to thank your delivery drivers and grocery delivery who are working hard during the Pandemic? Get 4 Free printable quarantine signs to help you stay safe during Coronavirus pandemic.
---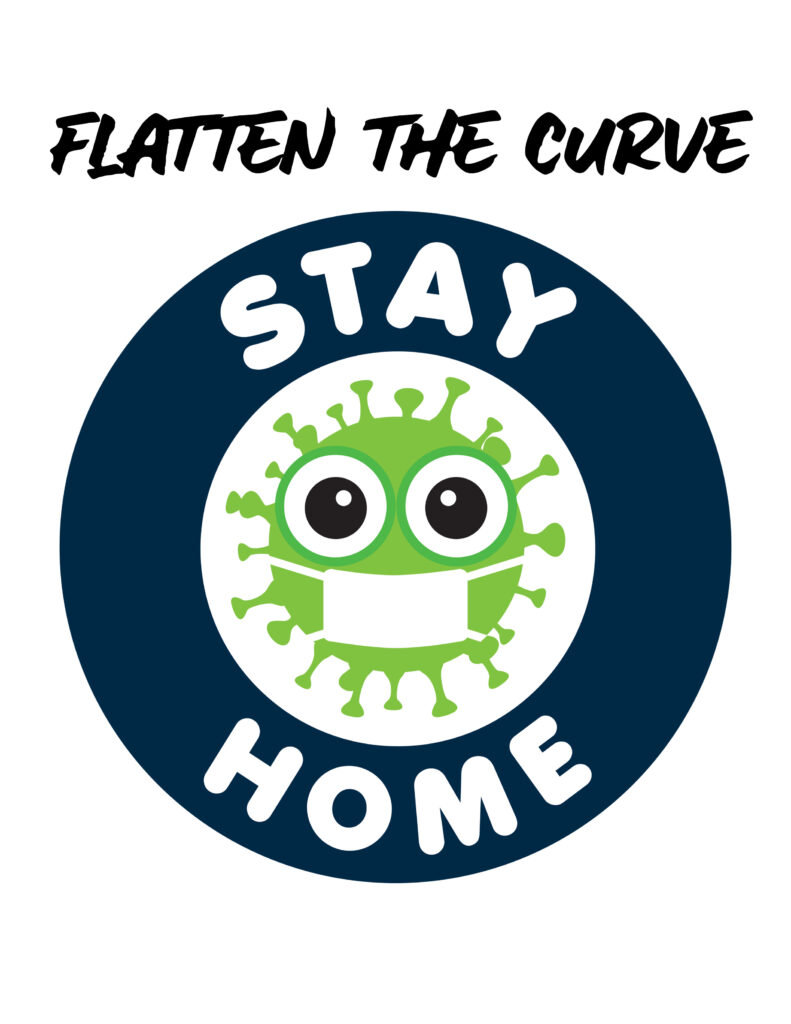 A few years ago I made free printable signs to thank the delivery drivers for bringing all the Christmas packages to my house after Black Friday.
Now that the whole world is stuck at home in quarantine during the COVID-19 Pandemic, we are still getting lots of delivery packages but the drivers are going through SO MUCH MORE stress to get them to us.
Last week I got a comment on that original post that said, "Could you make a sign for delivery drivers throughout the corona crisis?"
YES!
That was a brilliant suggestion, so I jumped right on it to make several different versions of signs for you to put on your door during this quarantine. Here is a great way to say "Thanks" to your drivers but with more of a hygienic twist on it.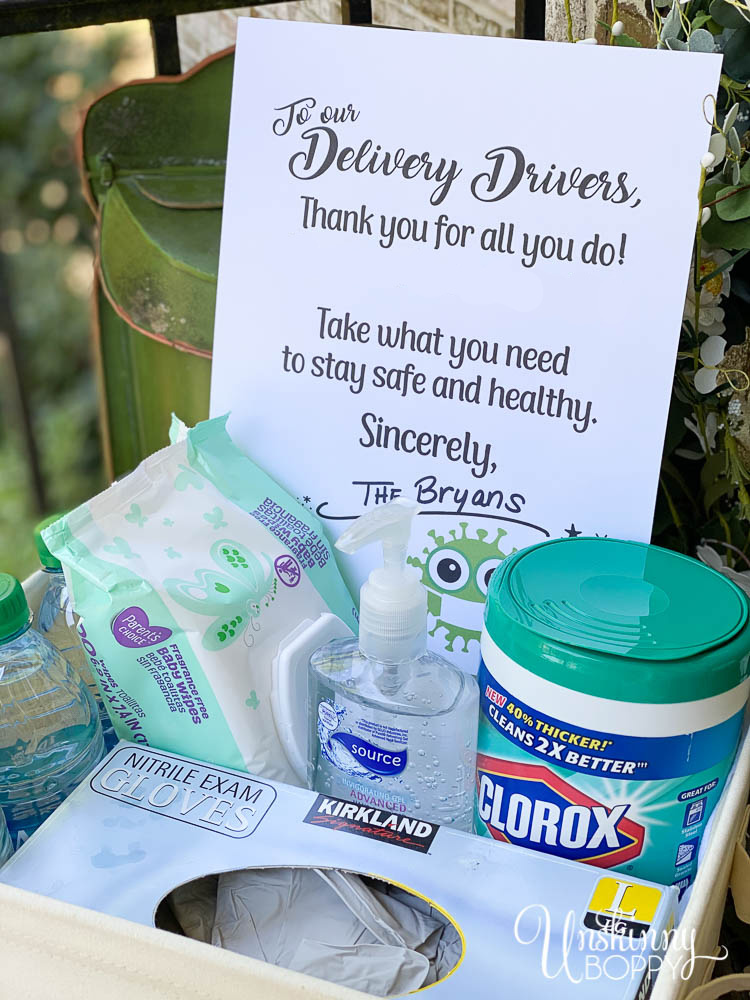 I put together a basket with hand sanitizer, Clorox wipes, gloves and baby wipes to help keep my delivery drivers' hands clean as they deliver packages.
CAVEAT- I realize that not everyone will feel safe leaving items like this on their porch because of the potential for vandalism.
Hand sanitizer is kinda like gold right now, so if you don't feel like inviting looting thieves to your front porch, you don't have to replicate this basket. Just the sign alone would be nice, and maybe some bottles of water or just some wipes.
You do whatever you feel safe with for your neck of the woods.
While I was at it, I decided to keep going and make even more Free printable quarantine signs that folks might need right now. I made this sign for my mom's back door where friends, family and my dad's employees have a tendency to come and go as they please.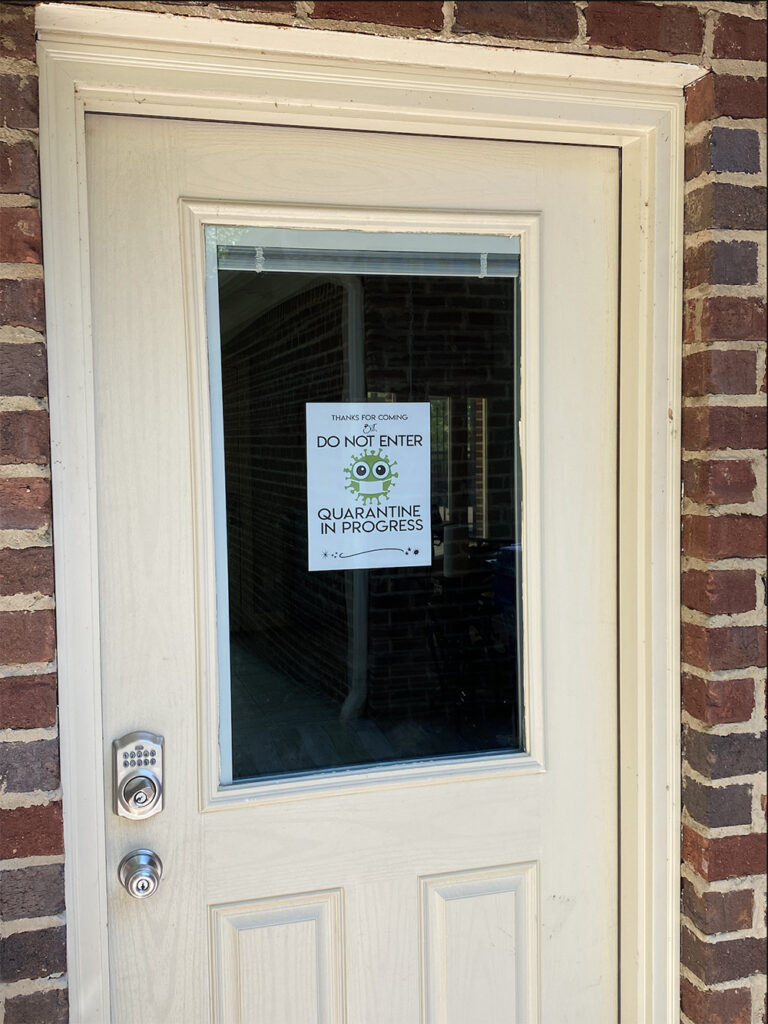 My mother has had open heart surgery and is 100% in the most high-risk category to suffer severe complications if she catches COVID-19.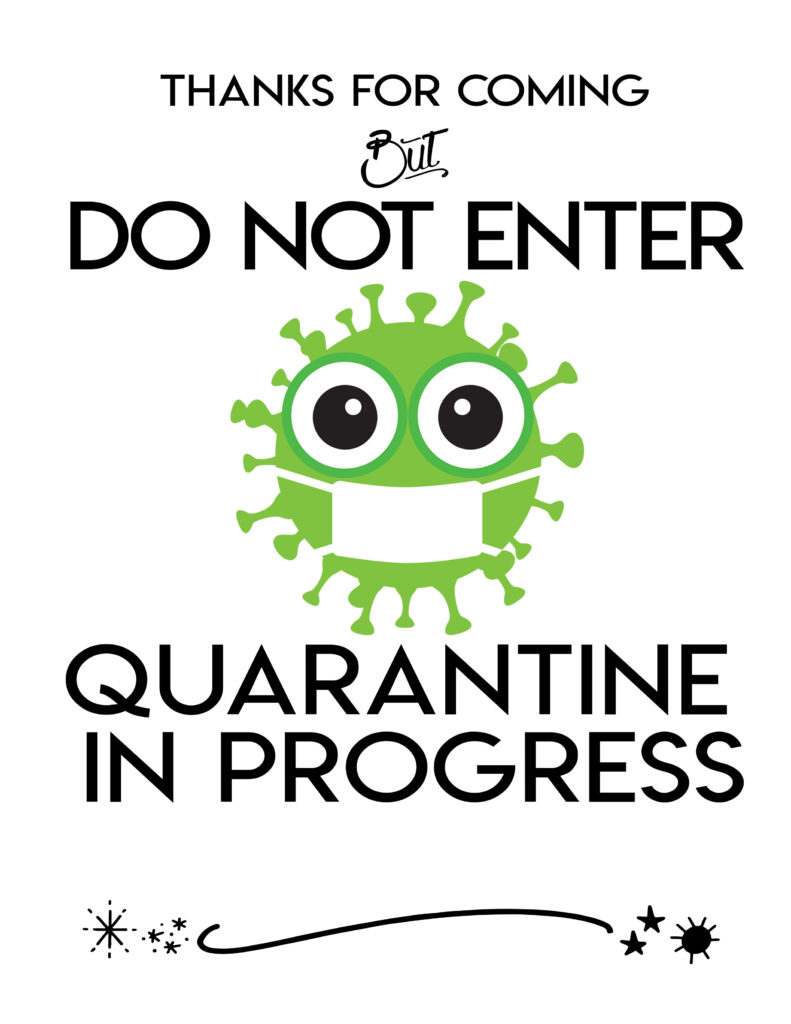 We are not playing around with this virus at her house or mine. I want to keep her as safe as possible no matter what. This sign is a visual reminder to everyone else to KEEP GRANDMA SAFE!
These friendly little signs can help keep your home as safe as possible from unwanted visitors. It's a nice way to let people know you are serious about keeping a strict quarantine, without having to be confrontational.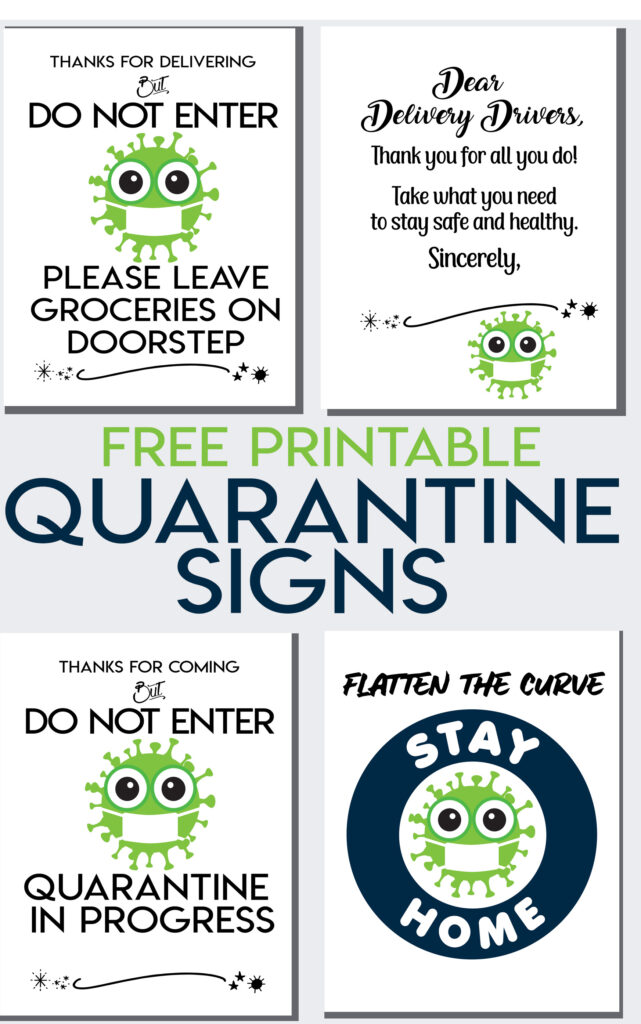 You'll get 4 different PDF sign downloads, including:
Thank your delivery drivers sign
Instructions for groceries to be left on the doorstep
"Do Not Enter" sign to deter friends and family from entering your home unannounced
"Stay Home, Flatten the Curve" sign
---
Looking for more great ideas to help your family get through this trying time? My blog friends and I have come up with over 100 great tips and ideas to help you. Check out the Pandemic Family Resource Guide below: