Worked hard on those 1,000 pieces and want to frame your newly completed jigsaw puzzle? Today I'm going to show you how to frame a puzzle without using any puzzle glue!
Pssst…It's also time for May's Thrifty Style Team post, so be sure to check out all the other great ideas my blog friends have for you at the end of this post!
---
While we've been stuck at home, one of the best ways for us to pass the time has been working jigsaw puzzles. I found these vintage poster puzzles titled "The Country Diary of an Edwardian Lady" by Edith Holden.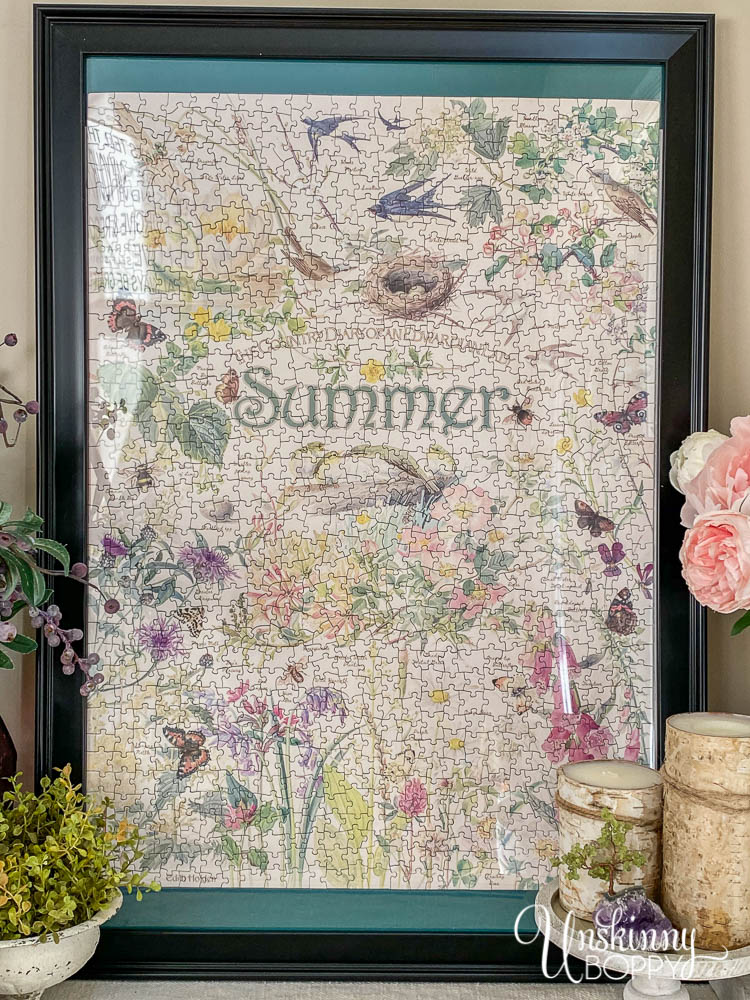 There were four in the series- Winter, Spring, Summer and Autumn. The puzzles feature different flowers, birds, bees, and butterflies for each season, painted in watercolors by the British artist Edith Holden around 1906.
Here is a closer look at all of the puzzles in this set.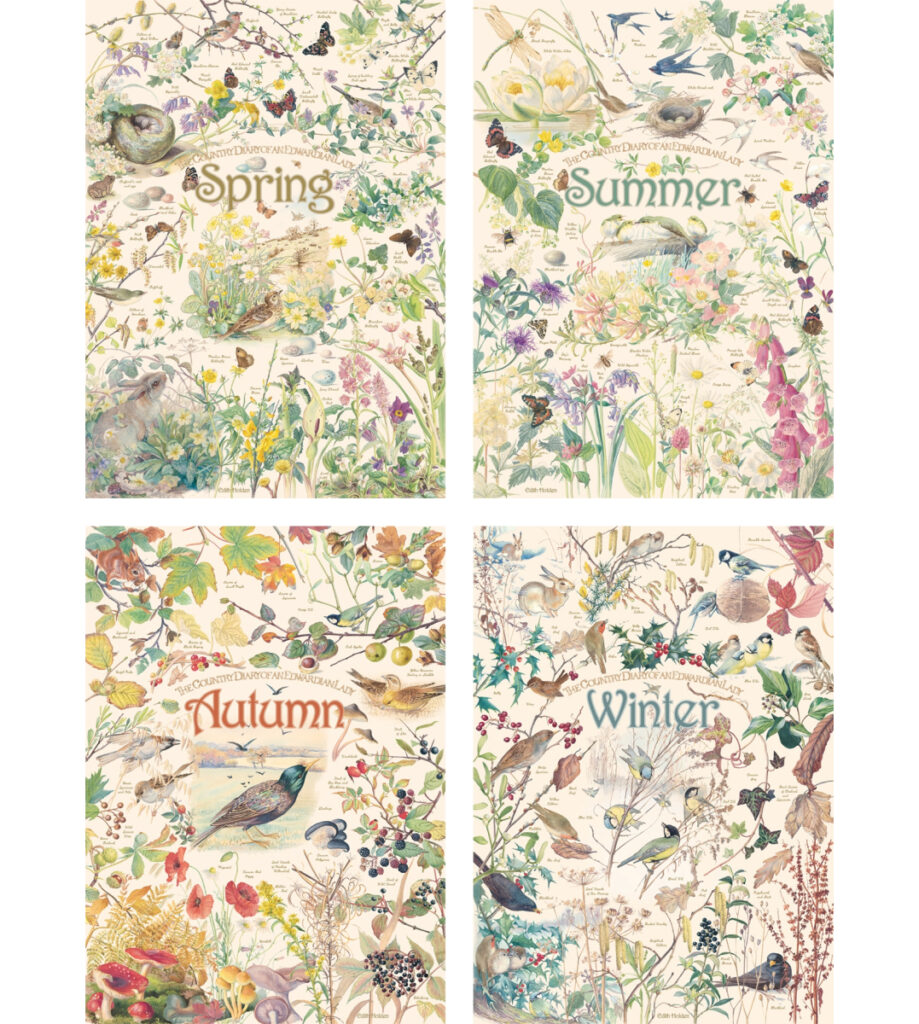 Shop for your own puzzles:
I LOVE THEM SO MUCH.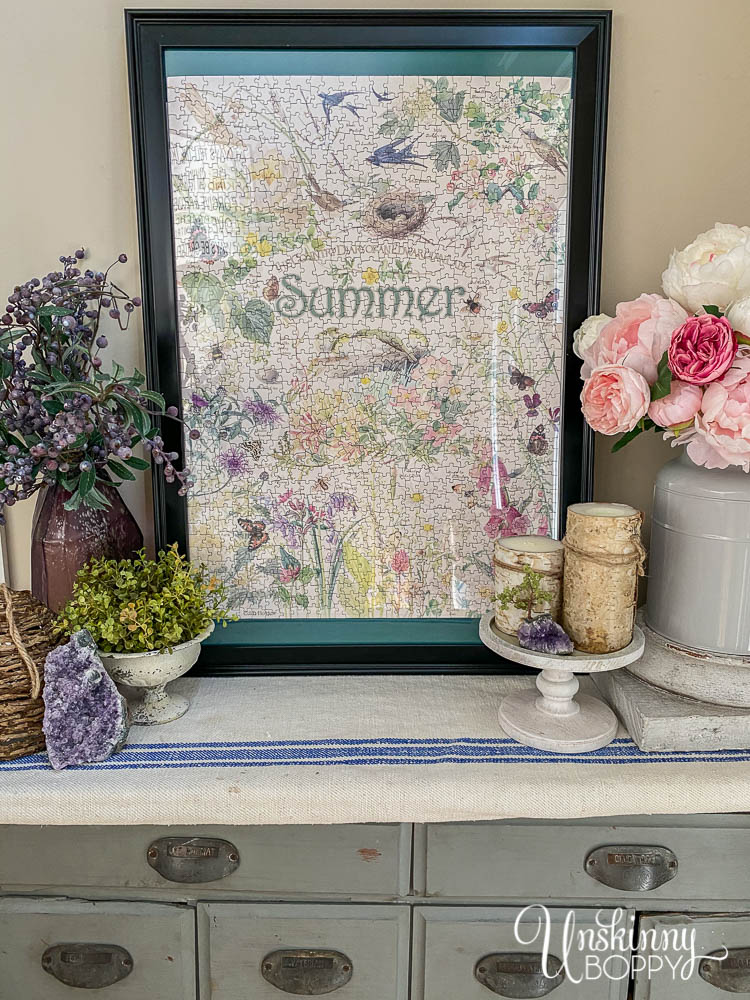 Y'all know that I've been a fan of old-lady style decorating since way before the term "grandmillennial style" was ever invented, and these beautiful vintage botanical prints called to me. I HAD to get them.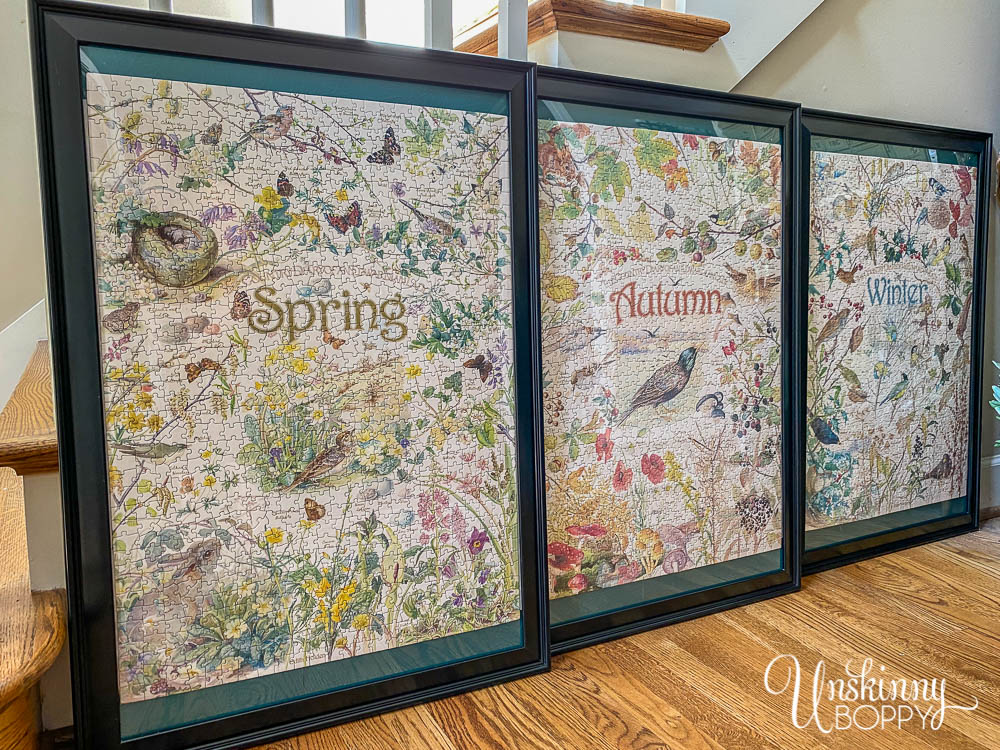 Let me just say that these were THE HARDEST puzzled I have ever assembled. My mom and I started working on these things back in November, and it's taken me six months to get them all completed. The amount of green and beige pieces makes them super confusing to figure out.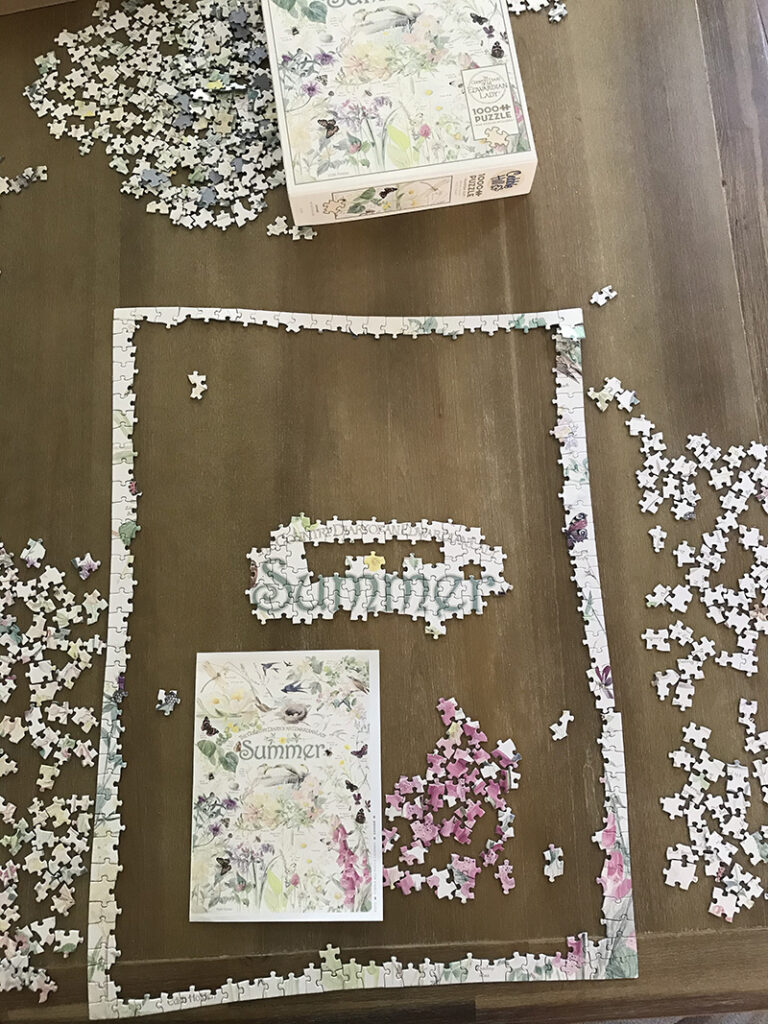 Separating them out into similar colors helps, but wow they were frustrating to figure out! So, once I got them assembled I knew that I NEVER wanted to have to work these puzzles again. Framing them was an easy choice for me.
How to Frame a Puzzle without Glue
I made this video to show you how I framed these puzzles without using anyone puzzle glue, but the short answer is this– USE TAPE!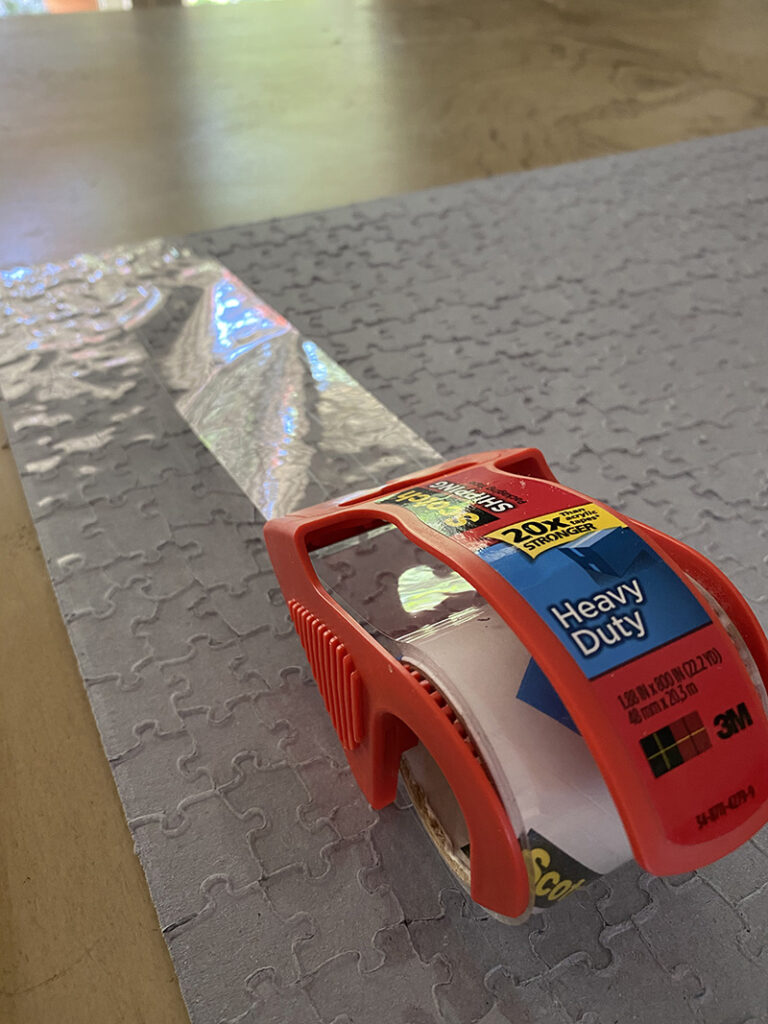 A lot of people use Mod Podge on their puzzles, but I didn't want to wait on all the glue to dry and make a huge mess.
My friend Susan at Between Naps on the Porch has a post all about how to use Puzzle Presto Peel and Stick Sheets, so check out her review if you need more info about that.
Instead, I used packing tape! Just a single layer of tape over the entire back of the puzzle, and I was able to easily flip it over and maneuver it around to get it in the frame.
Watch The How-To Video Here: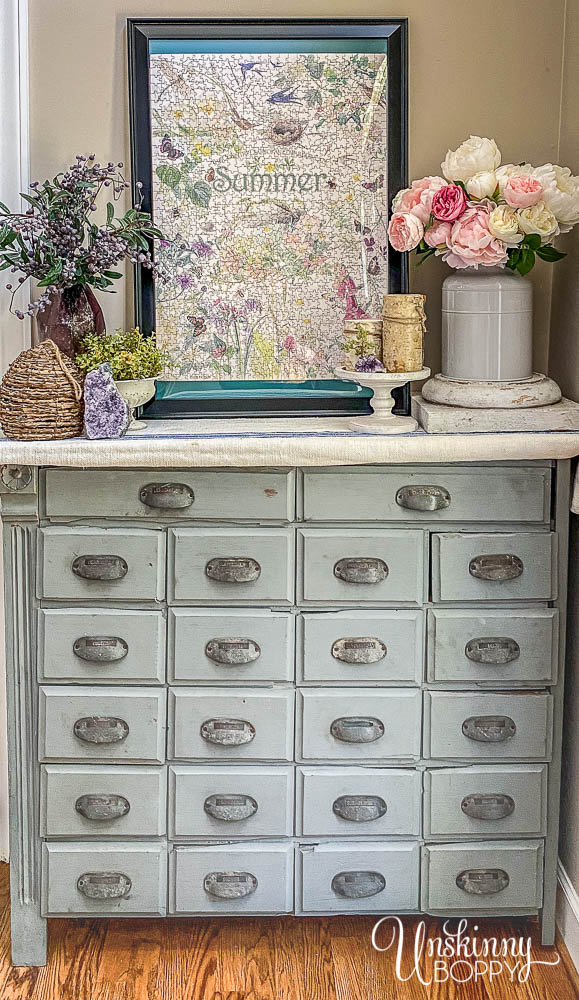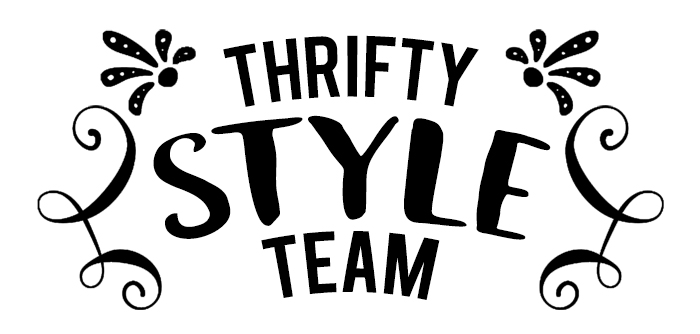 It's time for Thrifty Style Team!
Head on over and see what all my Thrifty Style Team friends have made for you this month! Visit their blogs here: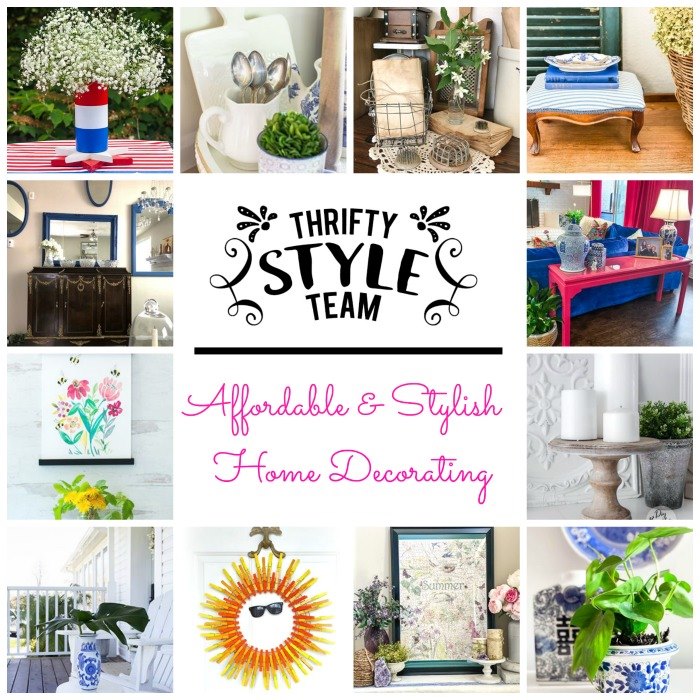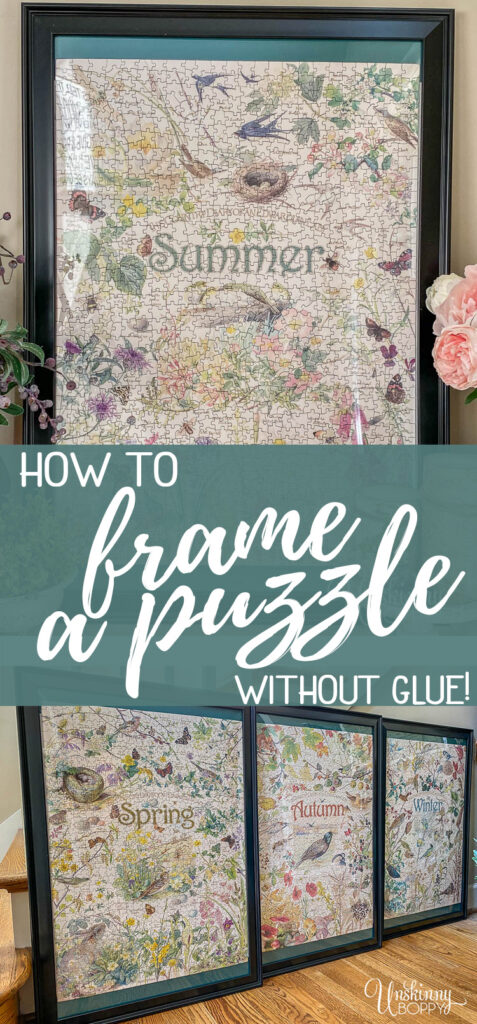 Don't forget to PIN IT for later!