So.
Y'all.
Deep breaths.
HGTV's Hometown Takeover will be coming to film a makeover of the small town of Wetumpka, Alabama! HOORAY for Alabama! We are so excited to have y'all here!
If you watch HGTV then surely you are familiar with the power couple that is Erin and Ben Napier. They have filmed their show, Hometown, in Laurel, Mississippi for the past few years and are currently working on filming Season 5. Laurel has overcome many challenges, including being hit by a tornado in 2019.
Hometown Takeover will be a spinoff show that will be filmed in another beautiful small town that has also taken the brunt of a force of nature.
In January of 2019, Wetumpka was hit by a tornado that demolished beautiful old homes, businesses, and a few churches that had been landmarks of the town for generations.
I had actually never visited Wetumpka in my whole life, despite only living about an hour away from it. The SAME DAY the tornado hit, my mom and dad invited us to go to Wetumpka with them for a day trip. As we rolled into town I admired all the pretty houses and quaint downtown area beside the Coosa River. It's a beautiful place that just oozes with southern charm.

Then, just a few hours later, as we were eating lunch in front of a giant plate glass window that overlooked the river, the rain-wrapped tornado came directly in front of us and the residential area of town took a direct hit just a few hundred yards from where I was sitting. All of our phones sounded a weather alert and the power went out. It happened so quickly (probably less than 30 seconds) that we didn't even have time to react.
Thankfully no one in town was injured because homes and buildings can be replaced. That's where Ben and Erin (and the rest of the HGTV dream team!) will come in and help this small town get revitalized. Take a look at this INCREDIBLE video where Ben and Erin surprised the town with the big news:
Ben, trust me when I say that I am making that exact same face right now.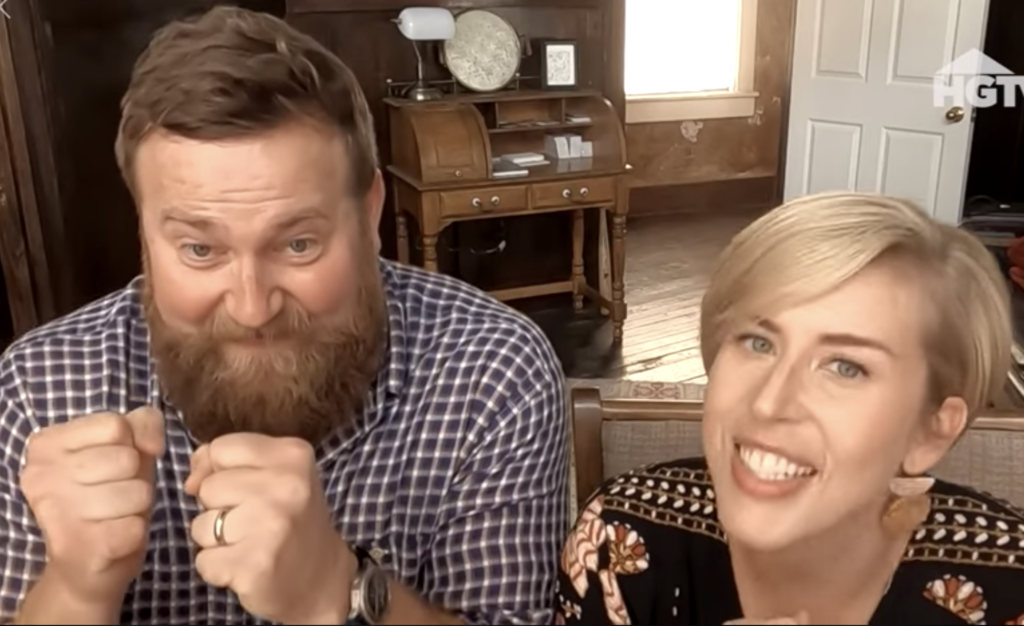 What a joyful celebration it's going to be watching these amazing folks transform this town!
I cannot say much more, but I'm very excited to be involved with the show!
In the meantime, follow me on Instagram for more pics of beautiful homes and design ideas that I love sharing!
I know a lot of y'all LOVE this tv show as much as I do, so if you want to read more about it, here is a great article from HGTV that explains all the plans for Hometown Takeover.
Sending virtual hugs to everyone during this crazy time we are living in. I hope you all are doing great!
Love, Beth