I have been obsessed with the idea of nature stations and nature tables for quite a while now.
If you aren't sure what a nature station is, here is a good example by Creative and Growing Kids: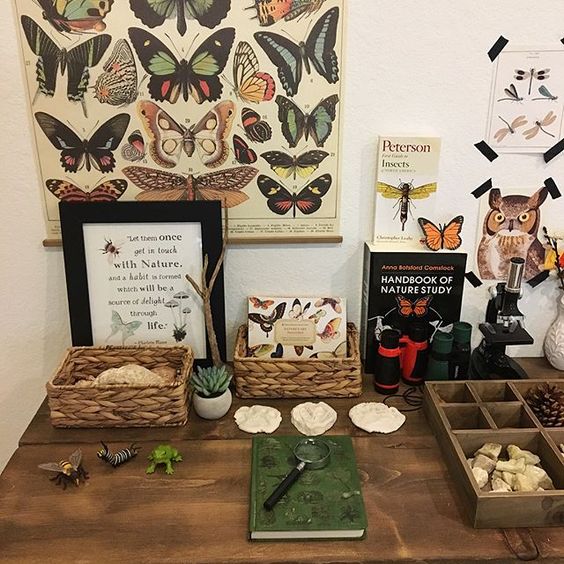 Basically it's just a table with TONS of tiny nooks and cubbies to display all the treasures the kids find while exploring the woods.

I've pinned SO many cute ideas like this autumn inspired nature table The Imagination Tree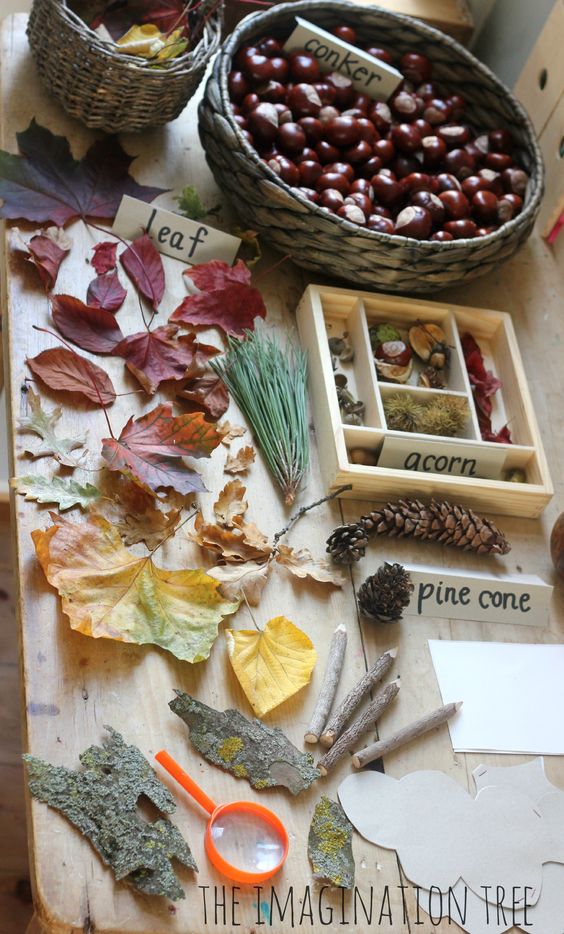 This year my friend Lindsey is homeschooling our kids together at my house. Between us we have four kids- one in kindergarten, 1st grade, 3rd grade and 7th grade.
The two younger girls are doing a true homeschool program and the older boys have virtual school online.
Every day that the weather is nice, they get HOURS of outdoor time. They go swimming and hiking and creek wading and crawfish-catching. She takes them on long walks in the woods and let's them lay on the back porch swing to do their school work in the fresh air. They ride bikes all around the cul-de-sac and jump on the trampoline.
It has been the biggest blessing of 2020 to watch Caroline bloom in this sweet little homeschool kindergarten. She's learning how to read and write, and she even lost her first tooth!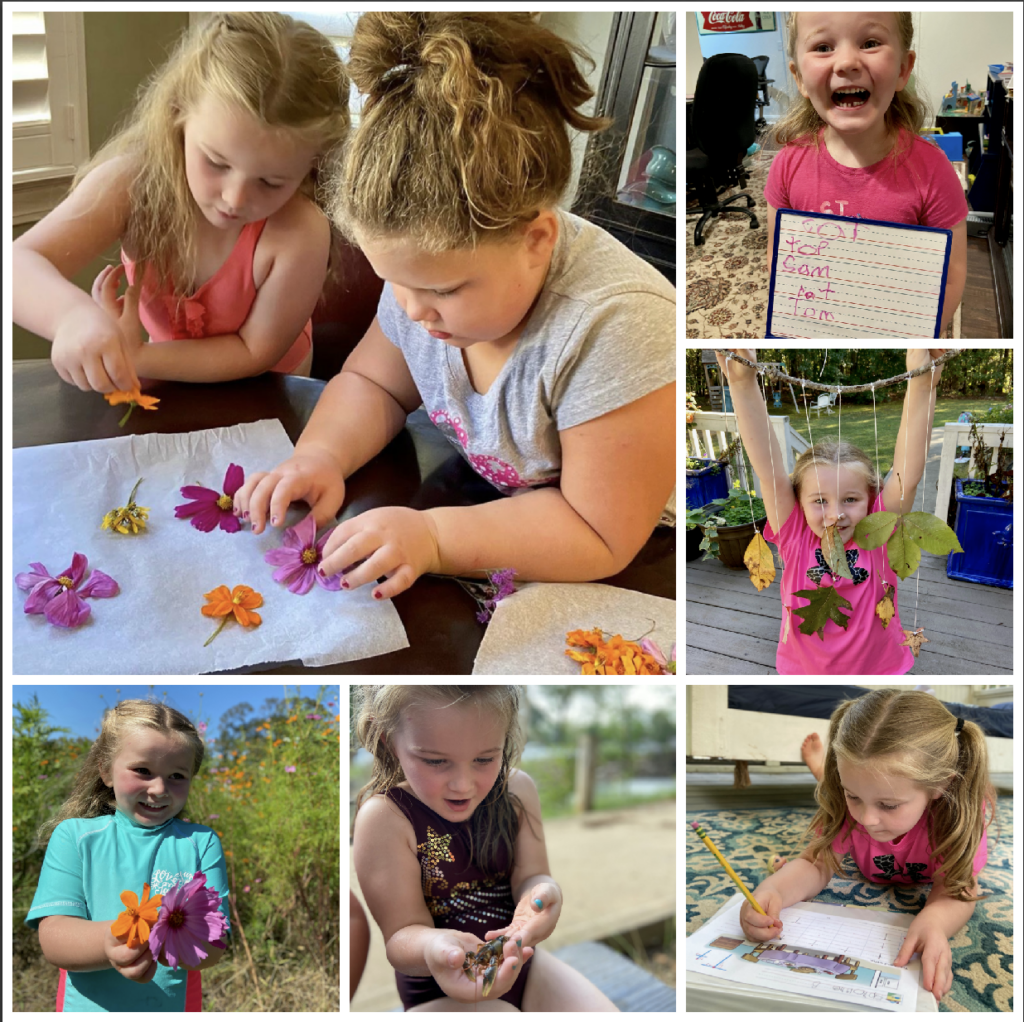 One day I sent Lindsey this picture and said "Does this appeal to you as much as it does to me?"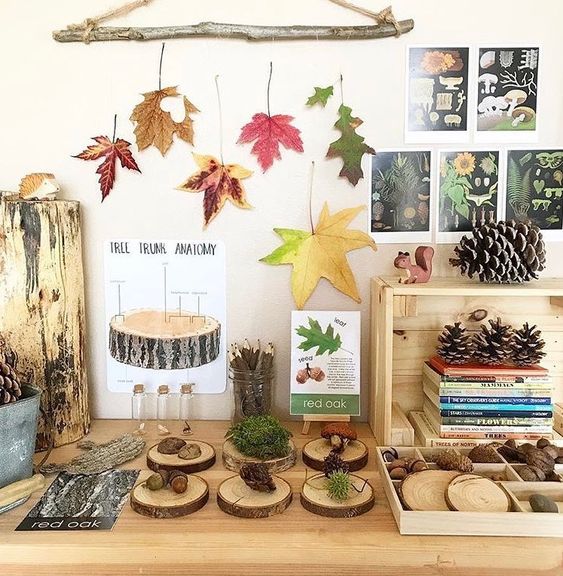 A resounding YES! was the text I got back.
So, today Caroline and I painted an old table using Annie Sloan Chalk Paint in Chateau Grey.
Then we set up a bonafide nature station in an unused corner of the back porch. We hung the ladder from our old back porch so they can have lots of space to hang things.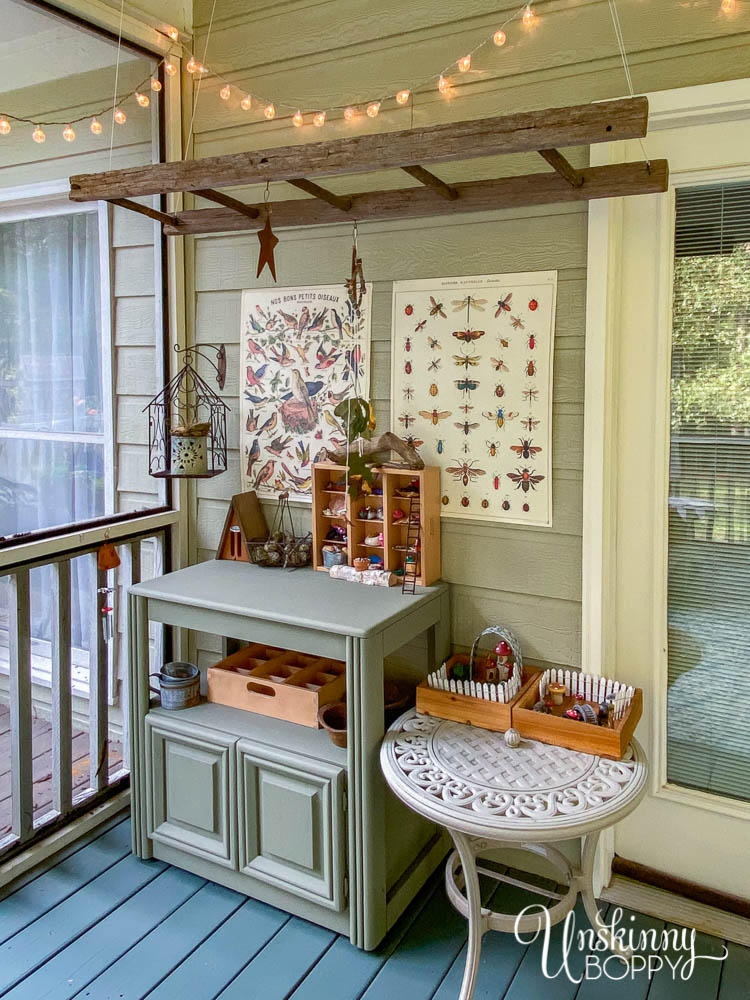 Welcome to our Nature Station!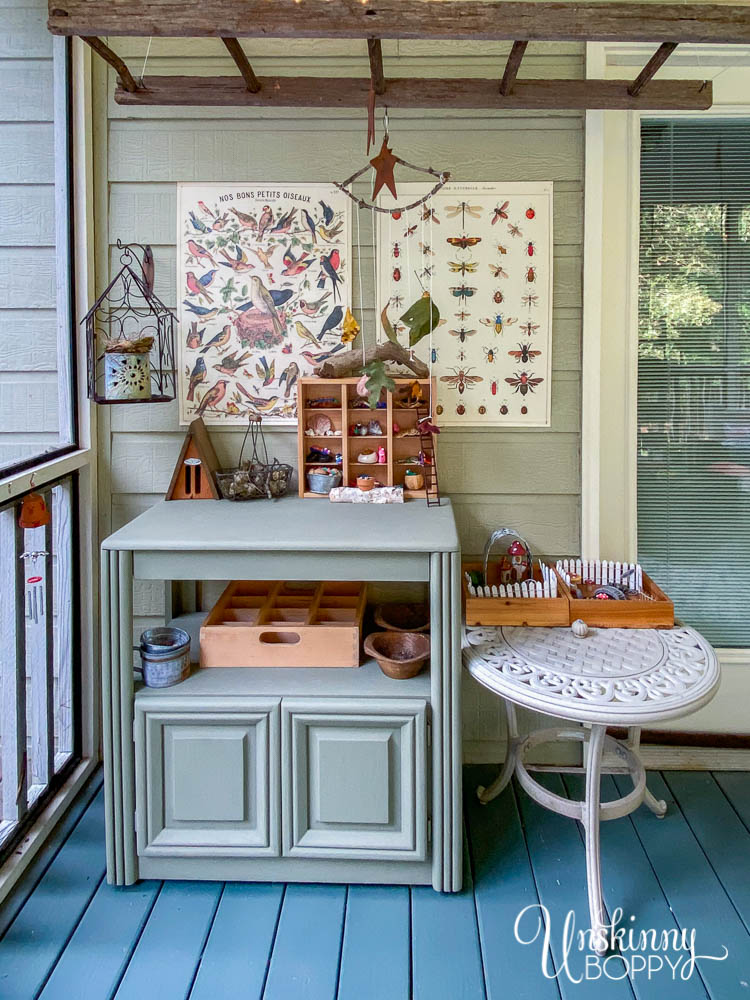 Here's a little video I created about it, if you're not following me on TikTok or Instagram:
And here are the close-up photos of it in action: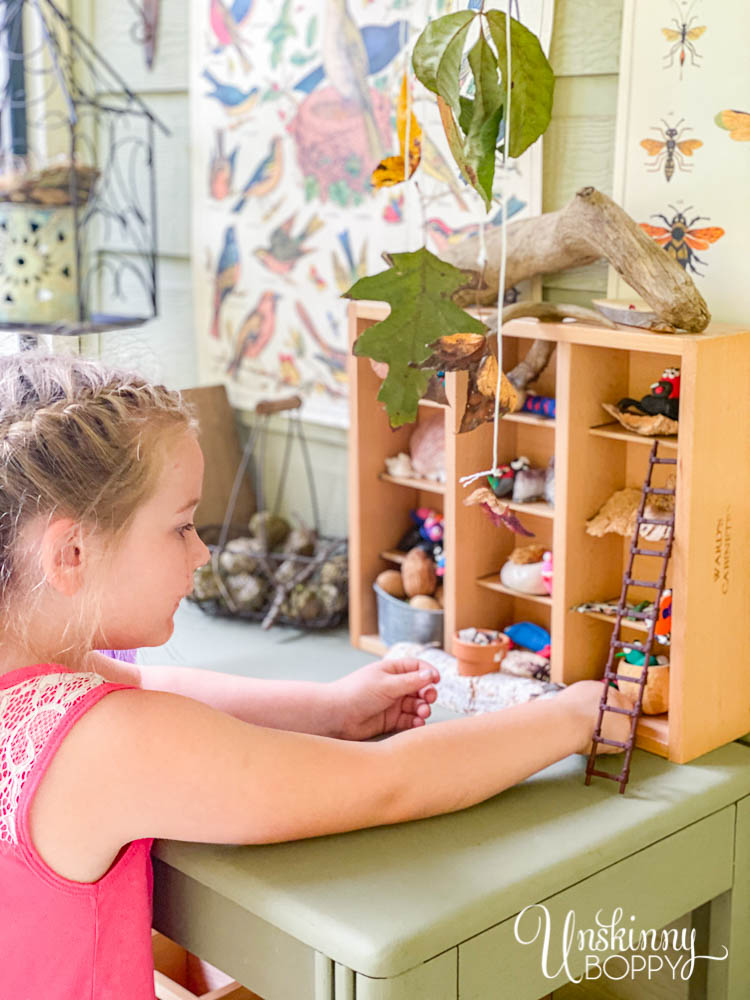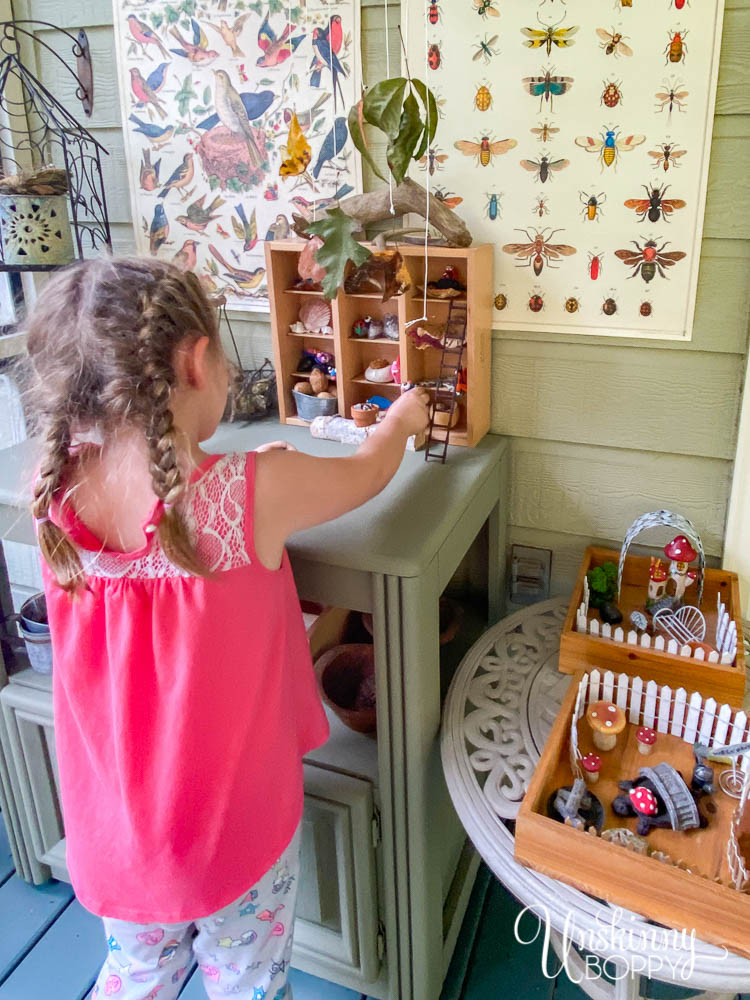 I found these Botanical Posters that are actually Cavallini Wrapping Paper prints for just $5.00 on each on Amazon! They are SO SO SO awesome- great quality and beautiful prints for a rock-bottom price. =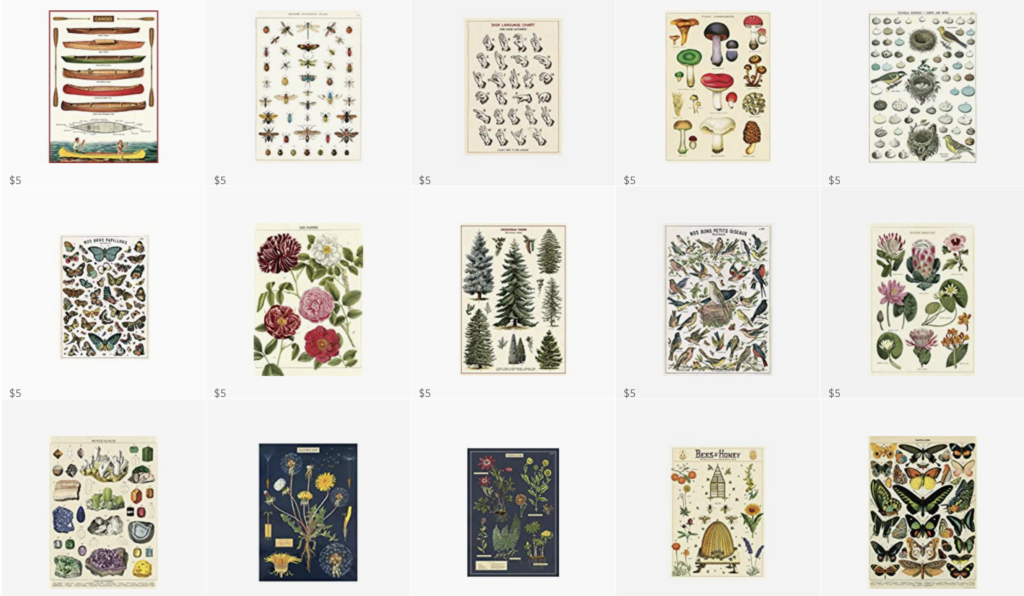 I highly recommend all of these posters for your homeschool (or just nature-inspired decor in general!). The quality is outstanding and the price cannot be beat.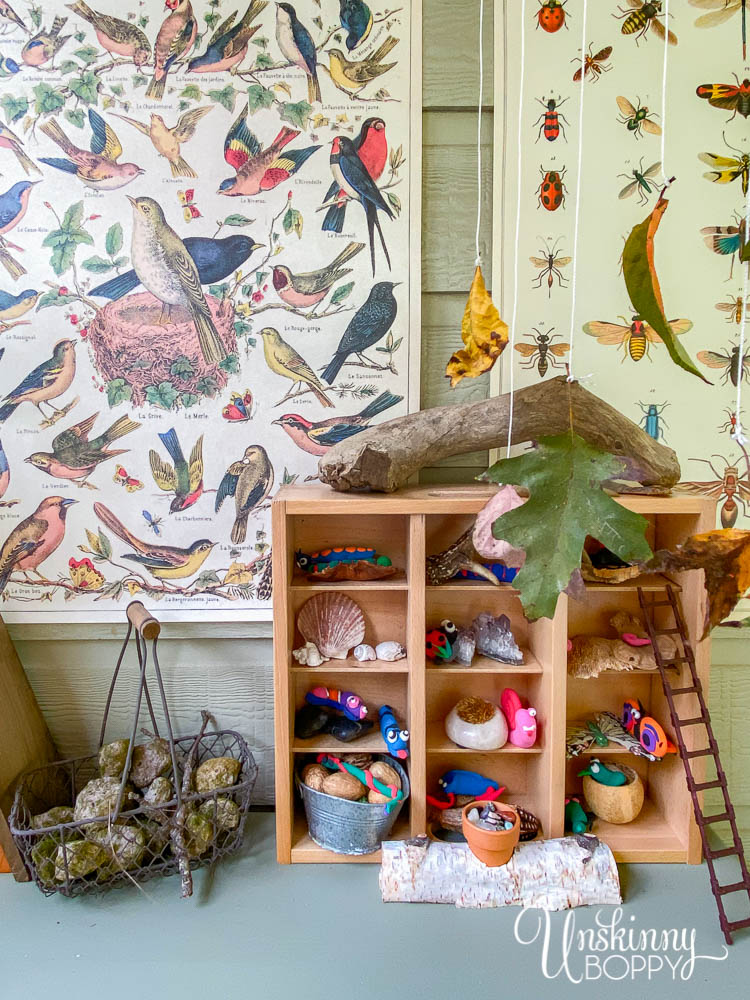 All total I spend $10 on this entire setup because the only thing I had to purchase were the two posters.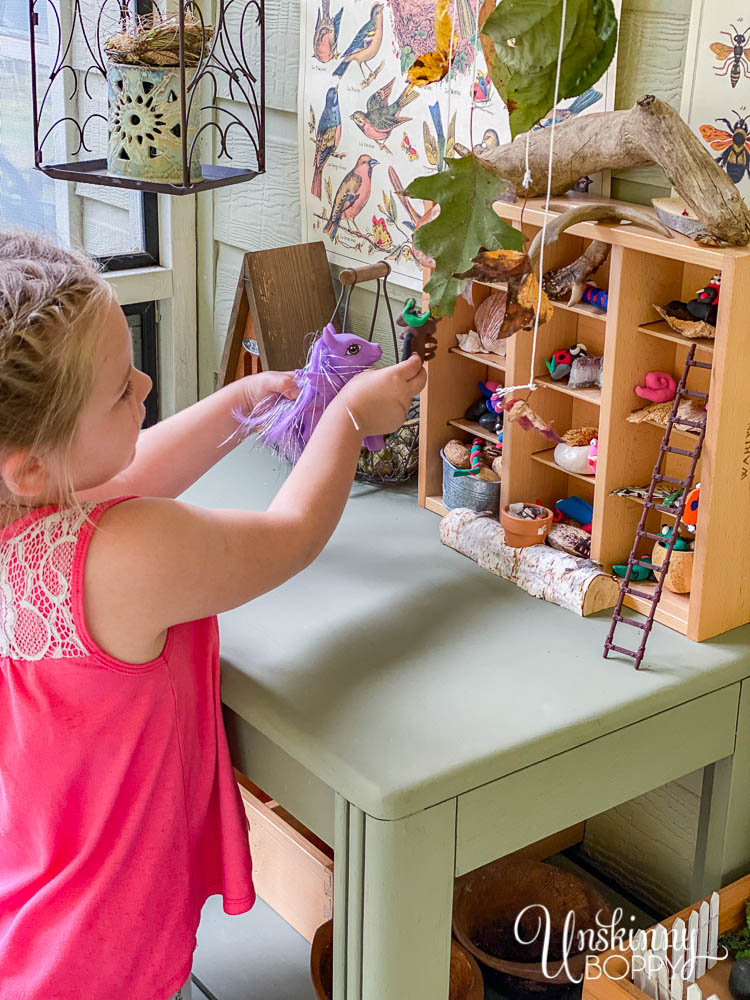 Every other item in this corner was FREE because I shopped my house and garage for old things that would work in the space. Gotta love repurposed stuff!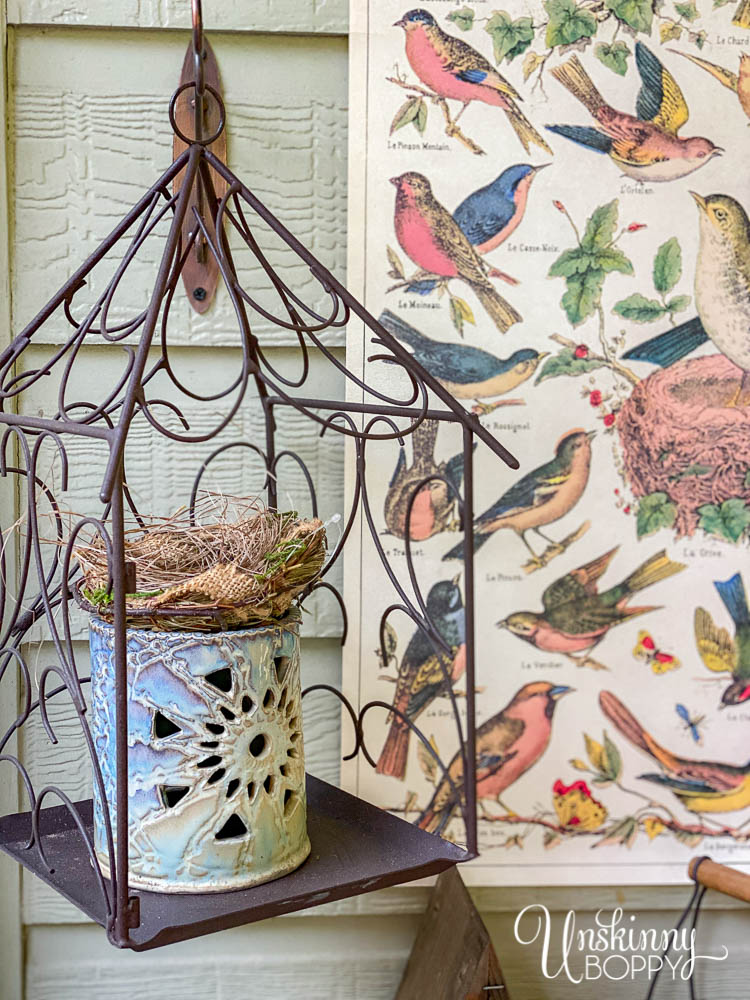 This little nature station is seriously the perfect spot for the kids to store all the treasures they find in the woods. I cannot wait so see what all they find on their explorations this fall and winter!
Come see the before and after of our back porch makeover!