If you're a fan of HGTV's Home Town Takeover and are planning a little getaway to Wetumpka, Alabama, start here. This post will tell you all the must-see places to eat, see, shop and stay in Wetumpka.
---
Wetumpka, Alabama is a small town between Birmingham and Montgomery- about a 20 minute drive off of I-65. If you're one of those Florida panhandle beach-goers who make an annual trek down I-65, it's only about 25 minute detour off the interstate at the Cracker Barrel exit in Prattville.
If you're headed home on 65N, you can take the scenic route through Wetumpka then take backroads and hit the interstate at the Peach Park in Clanton. Everybody knows where Peach Park is, right? It's right past that "Go to Church or the Devil will Get You" sign.
Ben and Erin Napier came to town with HGTV in mid-2020 and put Wetumpka, Alabama on the map. I got to be a part of the HGTV design team that scouted out the town and worked with the Napiers on the 12 massive construction projects, so I spent quite a lot of time in Wetumpka last year. This cute small town was already a lovely place to visit, but now it is one of the hottest destinations in the South!
With so many folks flocking to Wetumpka to visit, I thought it would be helpful to provide an easy map with directions to the filming locations around town.
Map of Downtown Filming Locations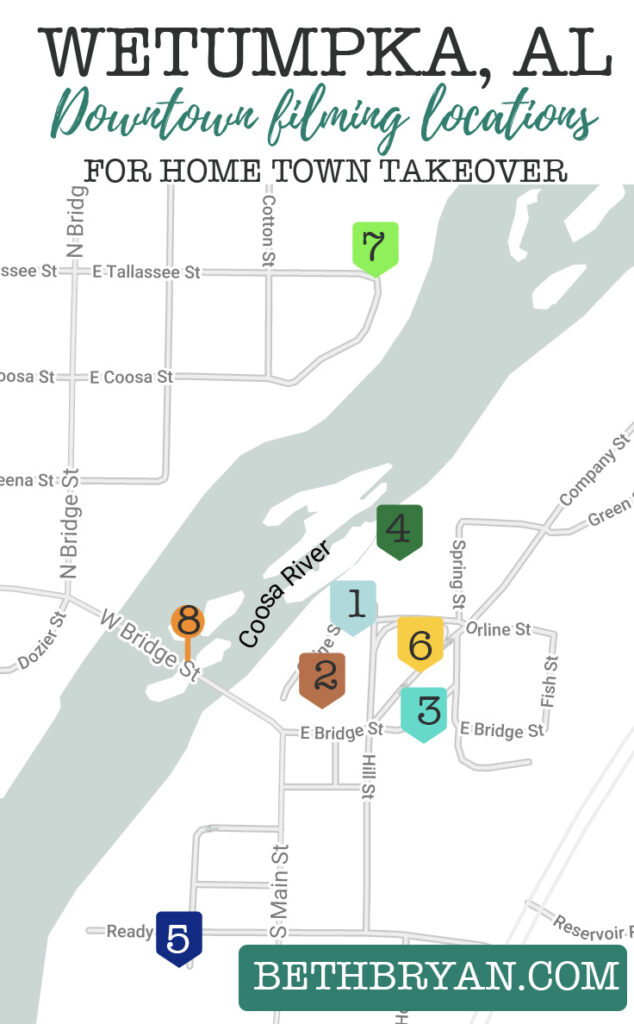 The Tapp18, Women's clothing boutique
227 Hill St, Wetumpka, AL
Jerry's Barber Shop, (now home to Sweet Home Books)
107 E Bridge St, Wetumpka, AL
The Big Fish House, a Private Residence, but you can see lots of interior pics of the Big Fish House here!
401 E Bridge St, Wetumpka, AL
Coaches Corner, Restaurant with the longest bar in Alabama. Also, the Tourist Trap and the beautiful "Wetumpka Can" mural are located in Coaches Corner parking lot
203 Orline St, Wetumpka, AL
Jeanette Barrett Civic Room, Community Center with easy access to the Coosa River
297 Wharf St, Wetumpka, AL
Company Street, Entire street in downtown shopping district
100 – 201 Company St, Wetumpka, AL
Farmers Market, Directly across the river from Coaches Corner
100 East Tallassee Street, Wetumpka, AL
Bibb Graves Bridge
Note: This is a map of the business district only. To maintain homeowner's privacy, I have intentionally NOT included the addresses of the private residences that were featured in the show with the exception of the Big Fish House. It is still a famous movie landmark, and you cannot miss it when you drive through town. It's not exactly a secret! 🙂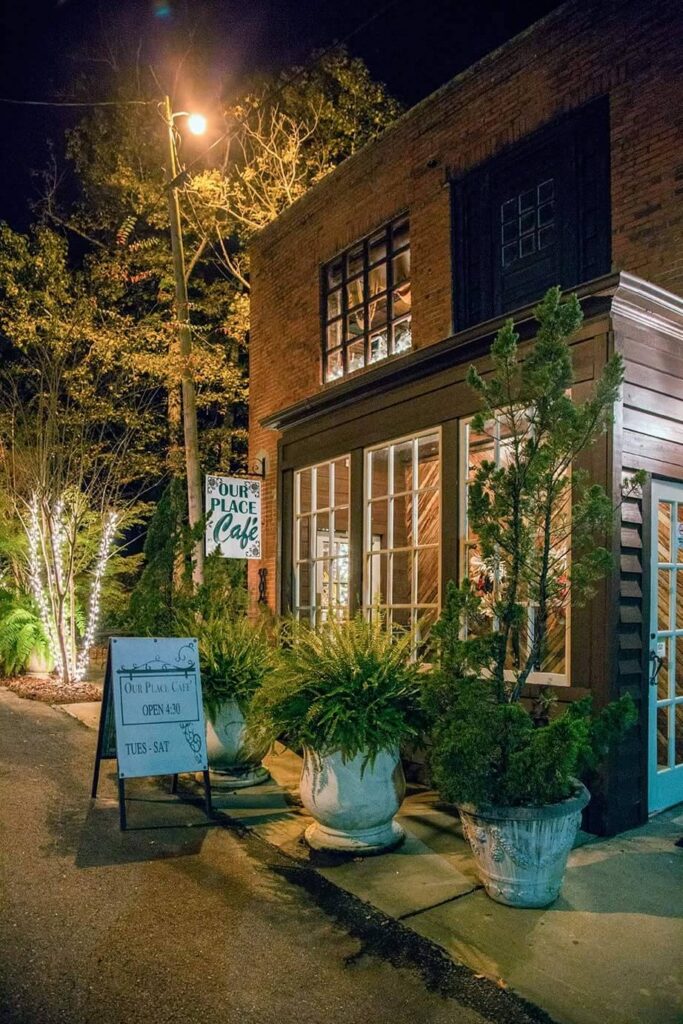 Places to Eat in Wetumpka
Coaches Corner is the obvious choice for HGTV fans, since it features the longest bar in Alabama that Ben built along with the help of Neil of Longleaf Woodshop. But if you're not in the mood for burgers and wings, Wetumpka features LOTS of other great places to eat.
Here are some of my top lunch and dinner places when I stayed in Wetumpka.
Coaches Corner– 203 Orline Street- Pub food at it's finest! The fried pickles and chicken wings are incredible but now you HAVE to try the famous FGT Burger created by Food Network Star Eddie Jackson!
Coosa Cleaver– 106 Company Street– Do NOT miss out on the Fried Green Tomato (FGT) BLT with a side of homemade pimento cheese. Or the Shrimp n' Grits. Or Chicken n' Waffles. Seriously every single dish is to die for and it's in easy walking distance of most of the filming locations.
Copper House Deli- 100 E. Bridge Street– Fresh deli sandwiches and a wonderful view of downtown Wetumpka makes this quaint shop the perfect little spot to grab lunch while you're in town. Jasmine Roth stops by in the last episode!
Grumpy Dog– 200 E. Bridge Street- The local hot dog joint for anyone looking for a quick and easy bite while you stroll around downtown.
River Perk Coffee– 109 Company Street- Grab a muffin, hot coffee, or a milkshake after you enjoy Company Street!
Frios– 100 Company Street– Gourmet Popsicles in flavors like Banana Pudding and Key Lime Pie. These sweet treats are SO yummy, and you might spot Ben dropping his on the Company Street episode.
Thai Town– 201 Company Street– Noodle bowls and hibachi fried rice with ginger salad- come get your yummy asian food fix right at the end of Company Street!
Our Place Cafe– 809 Company Street– If you want excellent surf and turf in a quaint atmosphere, this is the place! Located in a beautiful old building just on the outskirts of downtown, Our Place doesn't disappoint.
FIRE Steakhouse at Wind Creek Casino– 100 River Oaks Dr. – Upscale dining at it's very finest! An amazing steakhouse with excellent service- you'll even get a little sorbet palate cleanser between courses. You probably wouldn't expect a 5 star restaurant in small town Alabama, but Wetumpka is full of surprises. Side note: You don't have to go through the casino to enjoy the restaurant, but feel free to try your luck while you're there!
Coosa River Craft House– 108 South Main Street Great little spot to stop in for a craft beer and enjoy the local bar scene. Check their facebook page to see when they have live music!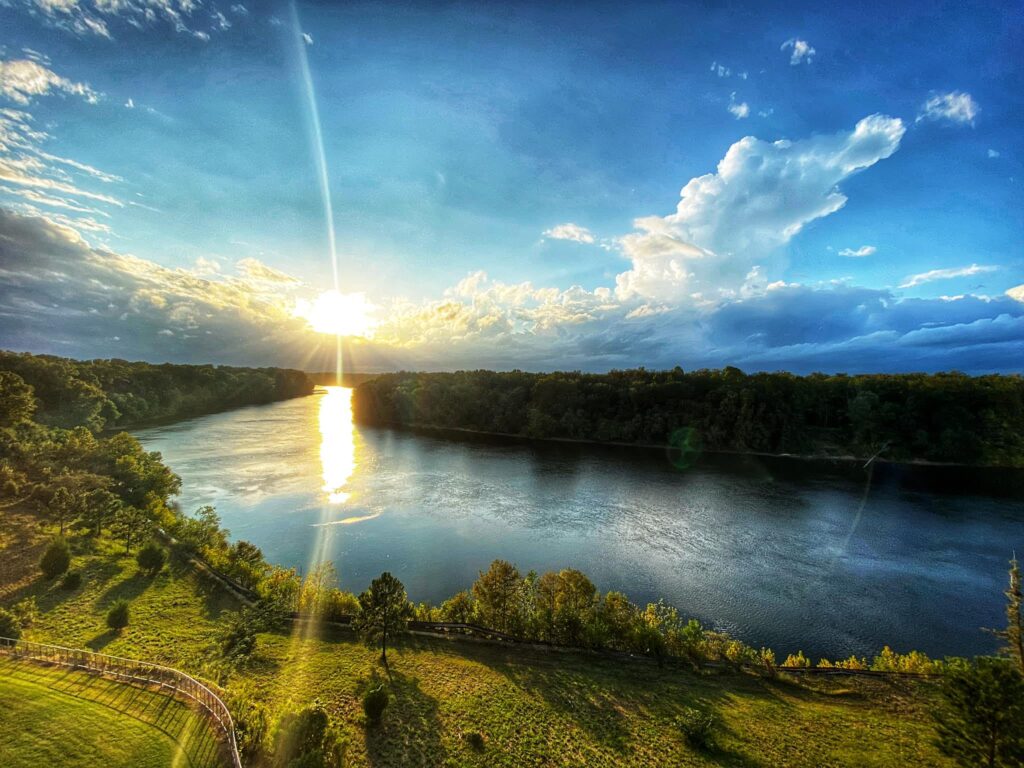 Where to Stay in Wetumpka
If you're planning more than just a day trip, you'll need somewhere to spend the night! Here are the best places to stay in town when you arrive:
Wind Creek Casino– 100 River Oaks Drive– Called "Alabama's Best Casino Resort" because it features a 20-story hotel with stunning views of the Coosa river, luxury spa with all the amenities, a giant pool and of course, the gaming areas with slot machines. Even if you are not a gambler, this is by far the nicest place to stay in Wetumpka. Room rates can be pricy on the weekends but if you come mid-week you could score a really good deal!
Hampton Inn Wetumpka- 350 South Main Street– A brand new hotel with friendly service and clean rooms located blocks away from all the filming locations.
Search AirBNB for local homes to rent! There are tons of nearby listings with a variety of locations and price ranges. If you don't mind driving into town, you could even rent a house at nearby Lake Jordan or Lake Martin and spend the weekend relaxing by the water.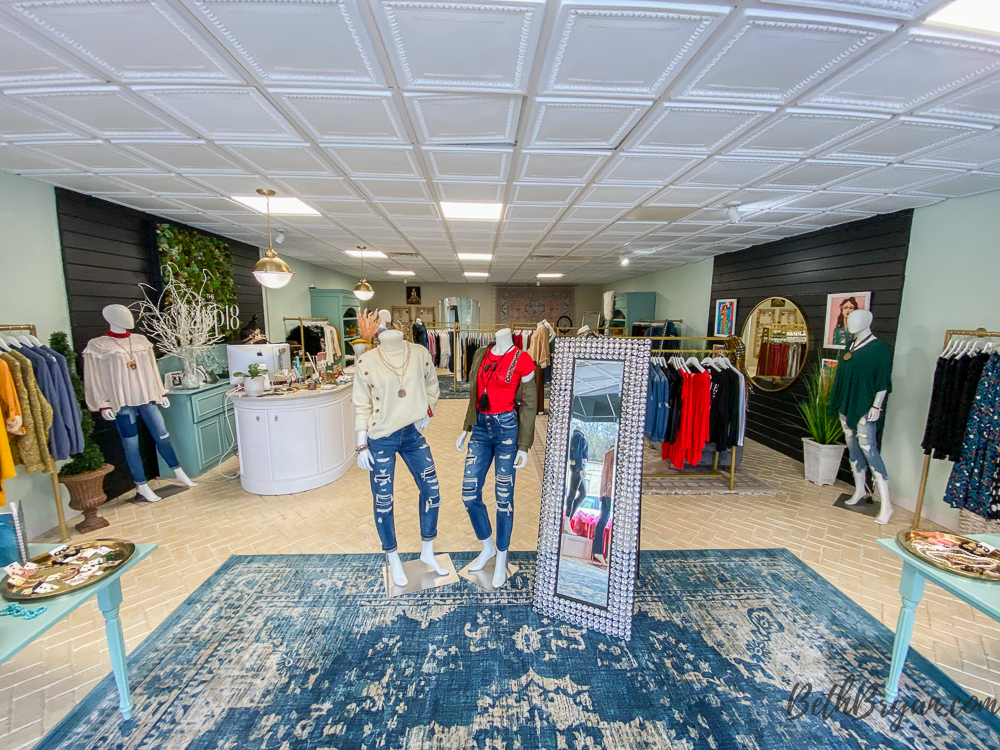 Where to Shop & Play
Downtown Wetumpka features a wide variety of shopping experiences, with new stores opening weekly it seems! I saw this graphic in a facebook group that shares a lot of the local places to visit while you're in town.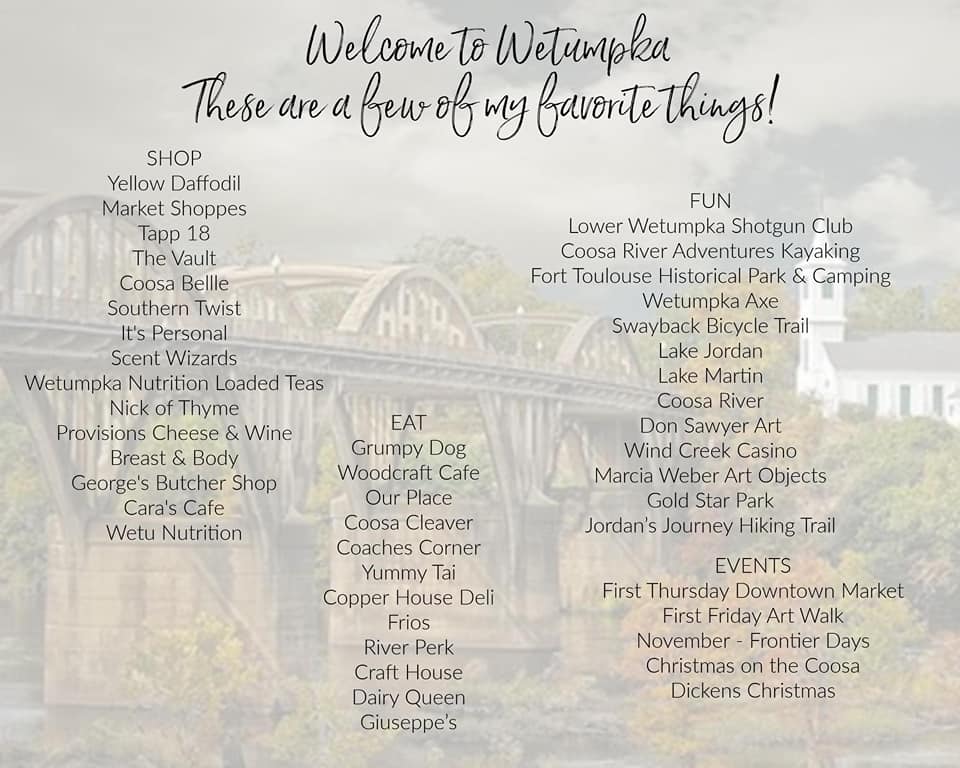 It would be hard for me to assemble and exhaustive list of all the great places to shop and play in Wetumpka, so instead I'll tell you about the specific places that you saw on the show and a few that were a huge behind-the-scenes part of the show.
---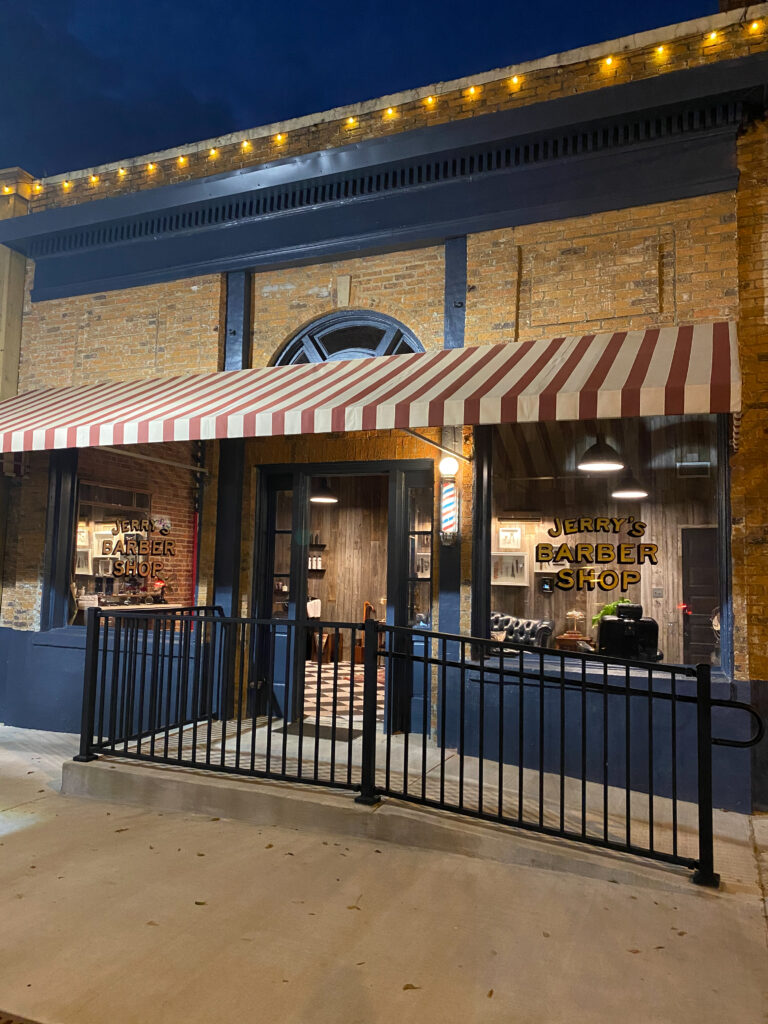 This sweet Alabama town is filled to the brim with places to visit that it's hard to squeeze them all into one blog post. And this is just the DOWNTOWN stuff!
Once you cross the river to see the Farmer's Market, be sure to take a drive up and down the residential streets to see all the super cute older homes. You might be able to stumble upon a few from the show all on your own.
Y'all, I promise you will NOT be disappointed in a weekend visit here. I have barely scratched the surface of all the great stuff it has to offer, but hopefully it gives you a starting point to help you plan your next visit.
If you are a Wetumpka local PLEASE leave a comment on this post and tell us your favorite places around town for visitors to see! I'd love to hear your take! And if you do plan a trip, please leave a comment with your favorite experience from Wetumpka!
You might also be interested in this Wetumpka Visitors Guide!
If you liked this post, check out these related posts from my blog!