Over the summer of 2022, we finished a complete kitchen remodel.
We have lived here for over seven years, and the kitchen has always been one of my least favorite parts of the house. In photos it looks fine- but in everyday life the cabinet doors were falling off the hinges. From the day we moved in, it was one of those "someday" dreams to renovate the kitchen, but I was never sure it would actually happen.
The Kitchen Before: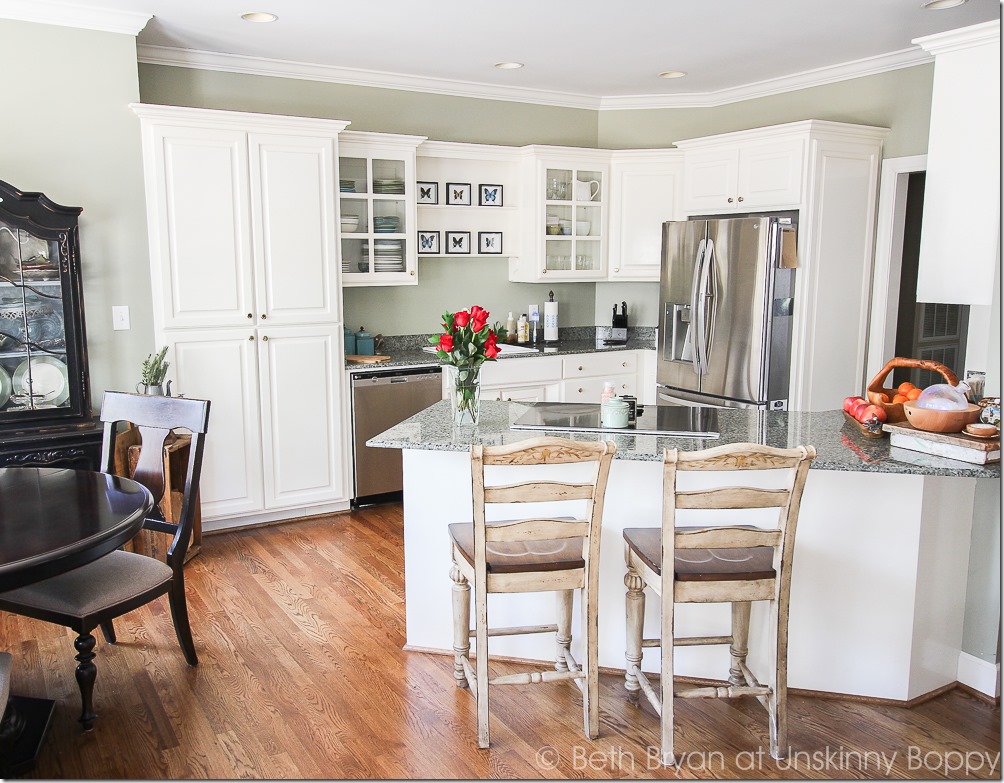 Our home was built in 1997, so after 25 years the cabinets had definitely seen better days.
The single sink was only 24″ wide, and every time I washed dishes I longed for a window above the sink.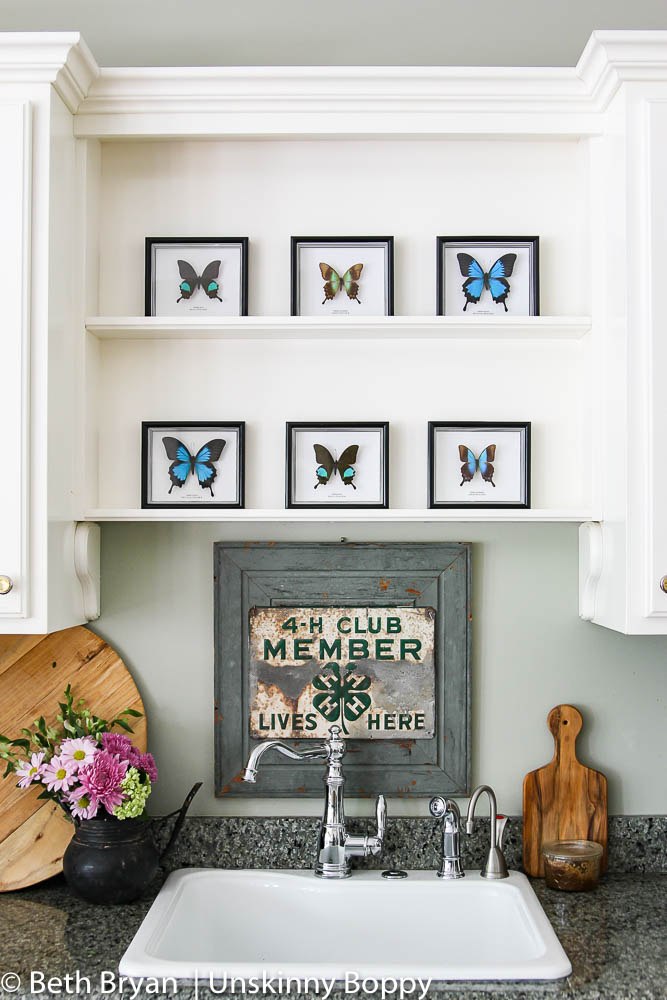 We had a typical eat-in-kitchen bay window situation that I always felt was wasted space.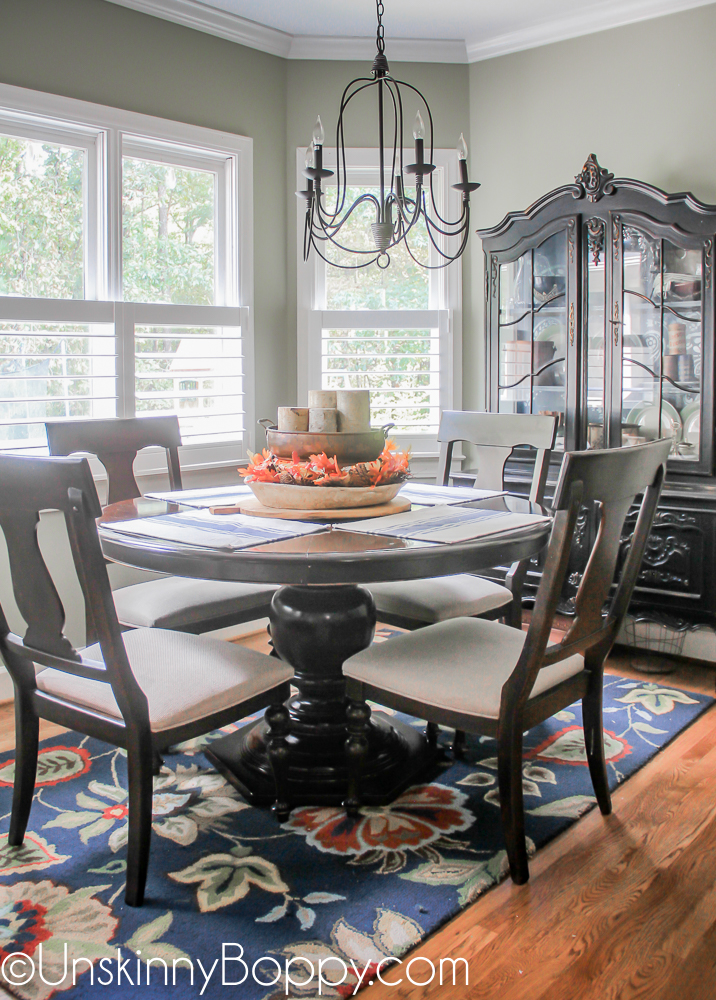 The layout was not ideal, and my inner space planner longed to redesign the entire thing. So that is exactly what I did!
I drew out the kitchen of my dreams, and then redesigned it about 578 times before finally landing on the final layout, which still got changed quite a bit as the remodeling process moved along.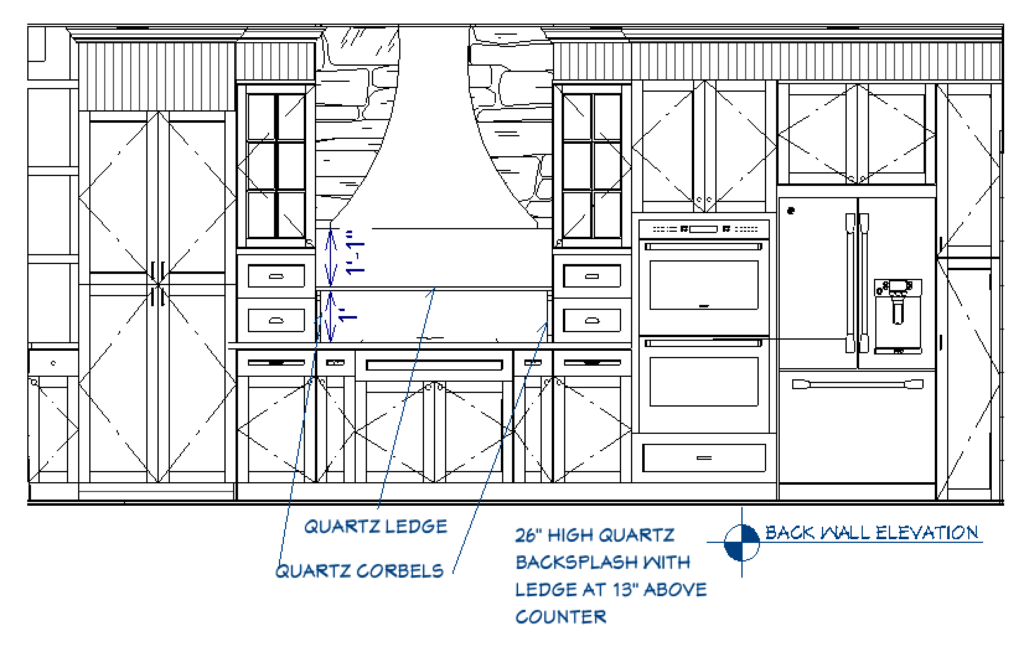 Finally we pulled the trigger and started the process. There were shipping delays and inventory shortages that gave us so many stumbling blocks to getting started. There is much more backstory to tell, but I will try to give you the condensed version since this is my first blog post in over a year.
Right after school let out in May, we began demolition with the hopes that the new kitchen would be complete by the first day of school in August. We got quotes from several contractors and finally decided to sub everything out ourselves, thinking that would save us some money (spoiler: it did not.) It was a very long summer with a revolving door of tradesmen coming in and out and we missed the deadline by about a month.
The Kitchen Remodel AFTER:
But in the end, this is where we have finally landed with a finished kitchen remodel: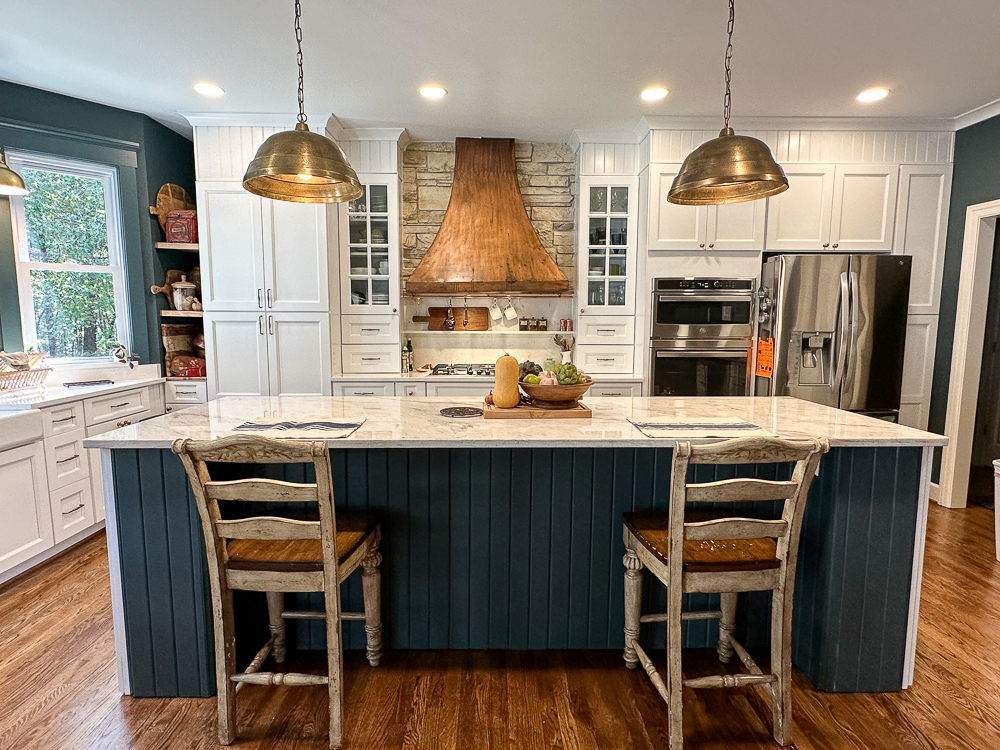 That is NINE WHOLE FEET of quartzite countertop on the island with so much character that I could cry. I love it so very much.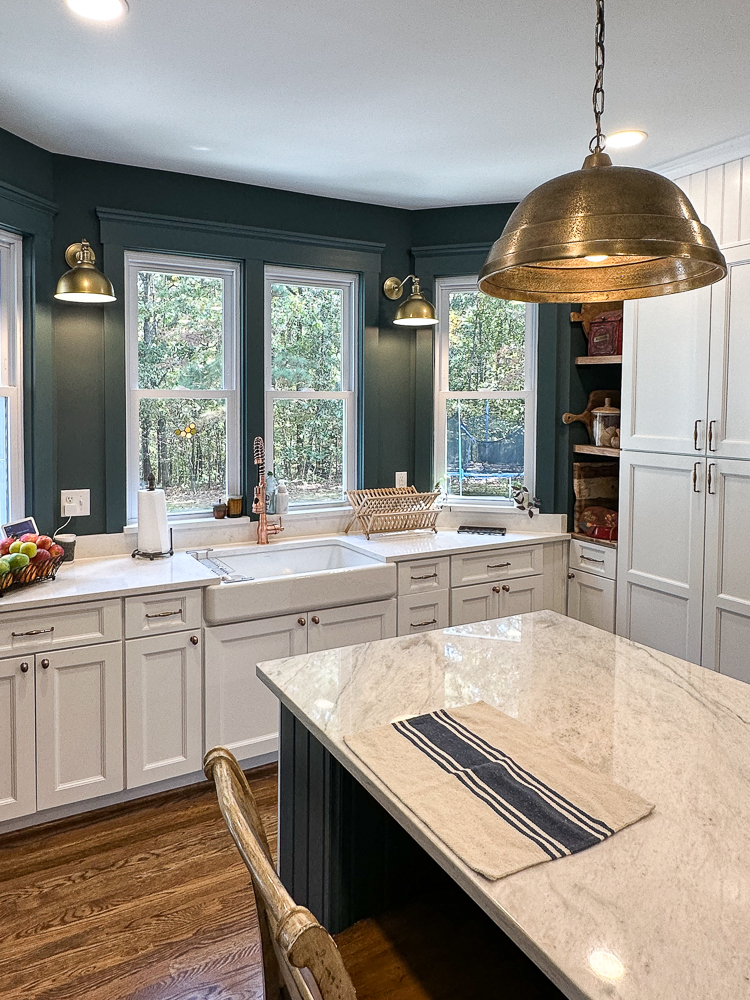 Now when I wash dishes by hand I am completely surrounded by windows to look out and admire the beautiful backyard view.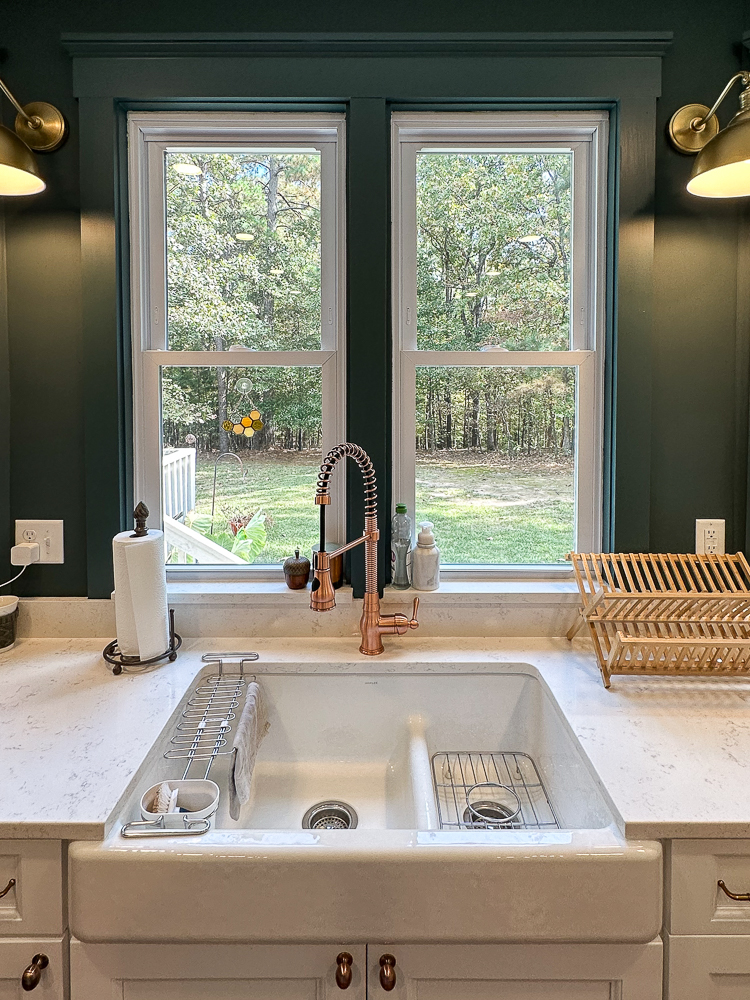 I traded my old glass cooktop for a gas Verona rangetop and a stunning copper hood that I found on the New Orleans Facebook marketplace for $500! I begged some friends to pick it up for me and then met them halfway in Laurel, MS to pick it up. I couldn't believe my eyes when I saw how fabulous it was.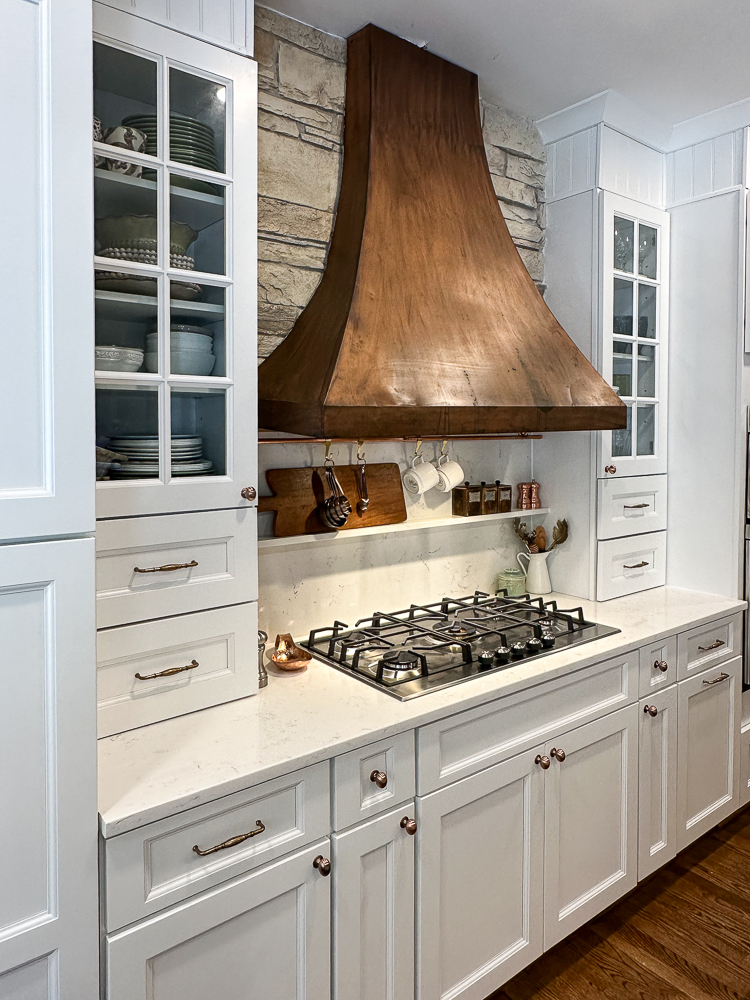 Believe it or not, we DIY'ed a lot of this kitchen ourselves. Besides designing the layout, we put so many hours of blood, sweat and tears into this reno.
The cabinets were RTA (ready-to-assemble) and my husband spent hours in our basement assembling them all himself. I painted all the beadboard on the back of the island and my husband installed that after the cabinets were in place. We used a sheet of Urestone faux rock panel for the backsplash behind the copper hood, and I added a mortar wash to make it a bit more modern.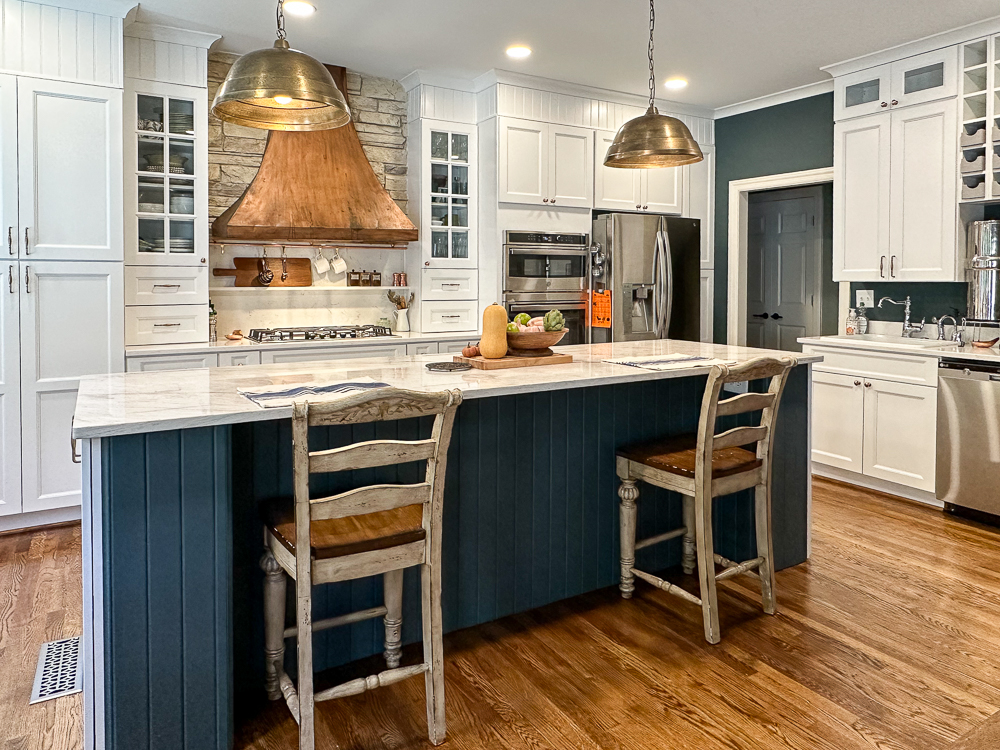 My Dream Kitchen Pinterest Board is filled with photos of cozy English cottages and rustic European kitchens with lots of dark green cabinets with a butcher block countertops. I got a taste of green kitchen decor when we remodeled the lake house kitchen a few years ago.
Since the cabinets we purchased came prefinished in white, I tried to add as much cozy warmth as possible where I could. We stained and hung these wooden shelves to add more warmth to the corner, and I absolutely love how these came out. The perfect spot for all my giant bread boards and oversized decor. I have more plans for this corner but we are worn out on DIYing at the moment so it can wait.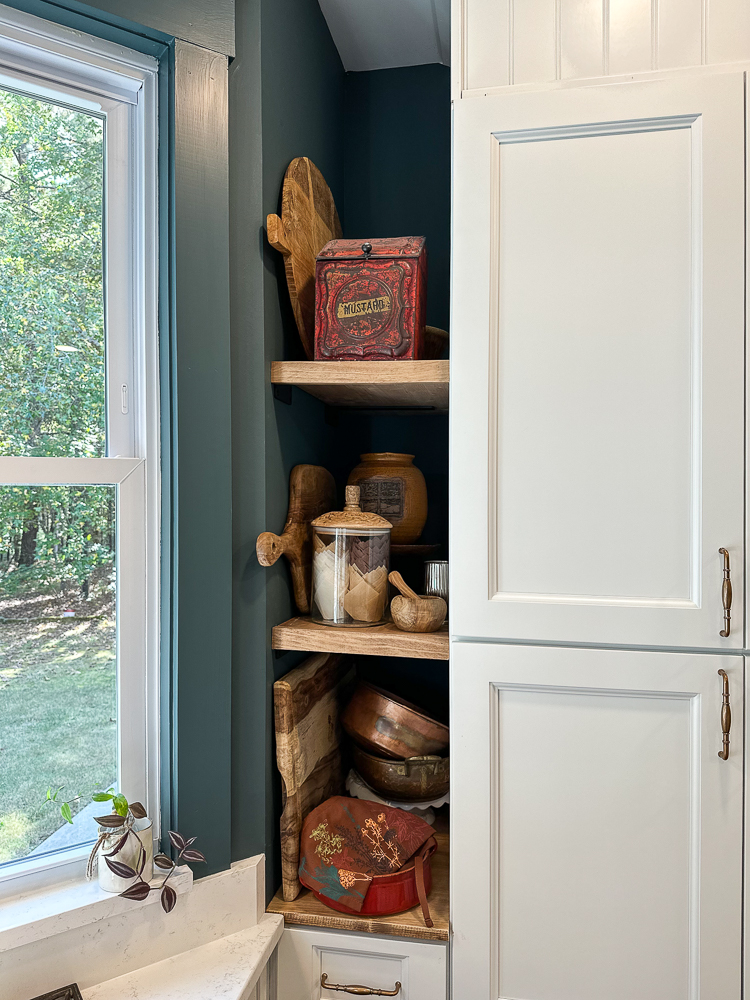 We have four feet of space between the perimeter cabinets and the island, which is plenty for all of us to squeeze by each other as we are cooking. I had planned to put in a sliding garbage can in a base cabinet but we fill up trash cans quickly around here, so I'm sticking with my trusty old back one for now.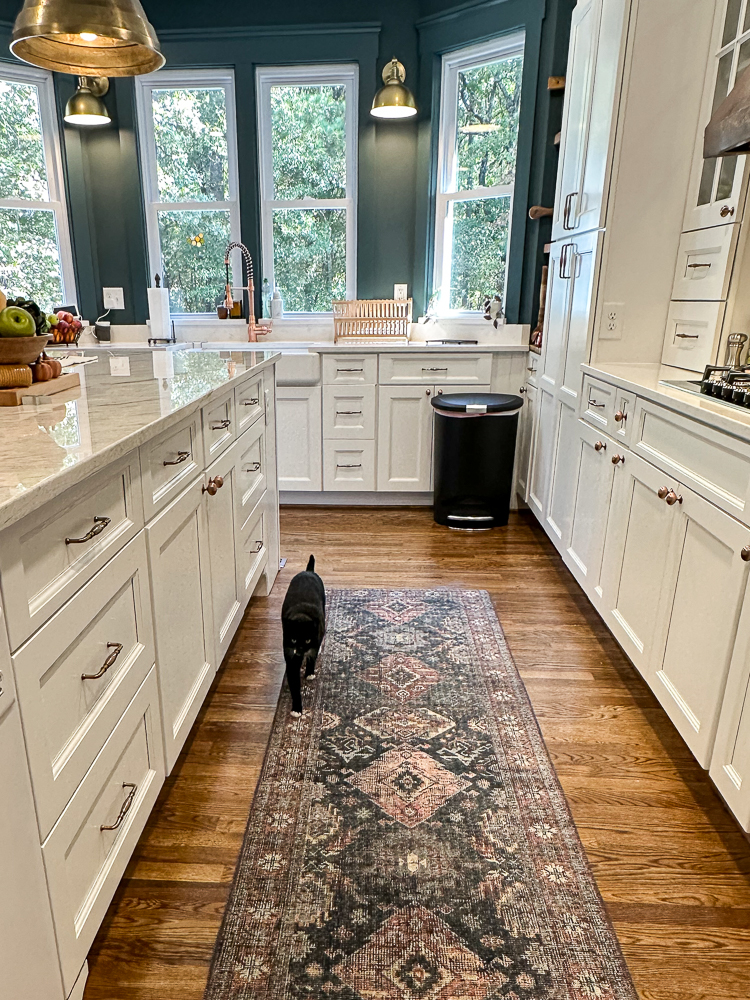 One of the best things I did was design a cabinet layout around our Berkey water filter so we can easily fill it from the sink with the sprayer attachment. I also reused my old 24″ single sink on this back wall and put the dishwasher back here for all of the stuff that I don't want to hand wash in the big sink. I honestly have been using the dishwasher SO much less because I love washing dishes with all the windows around me. I'm still trying to decide what to fill in the cubbies up top since I cannot reach them!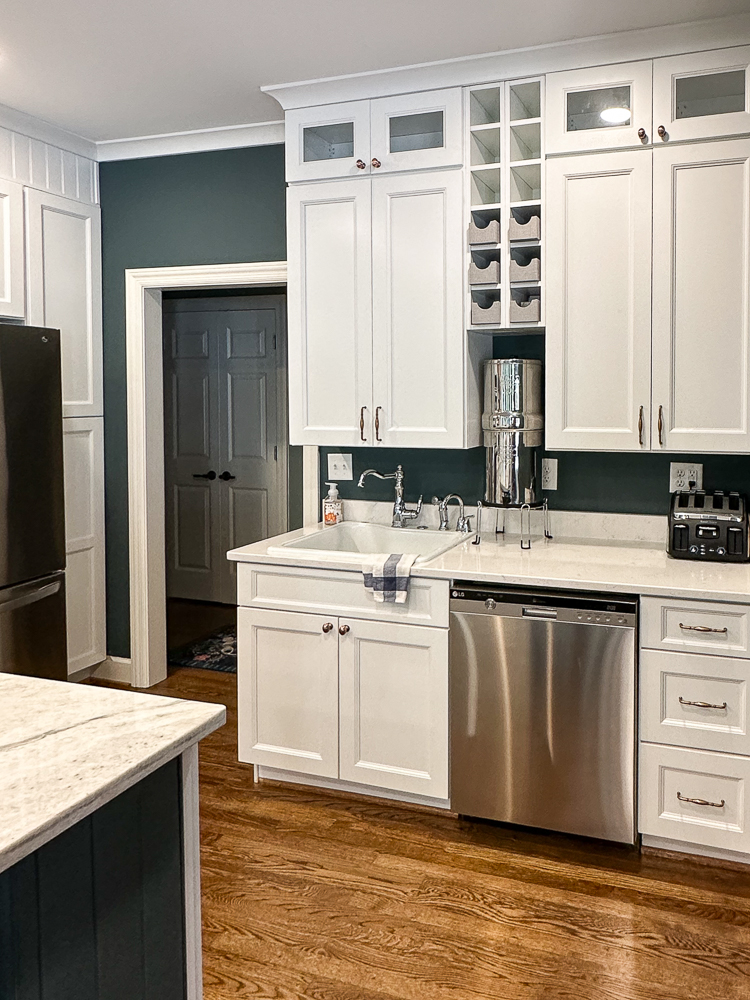 I threw out the rule book about matching fixtures and knobs and just picked what I loved the most. I have my old chrome sink faucet and a shiny new copper sink faucet at the other sink. Copper hood and copper knobs/ pulls mixed with brass light fixtures and stainless steel appliances. It's a mixed metal jumble up in here and I love it.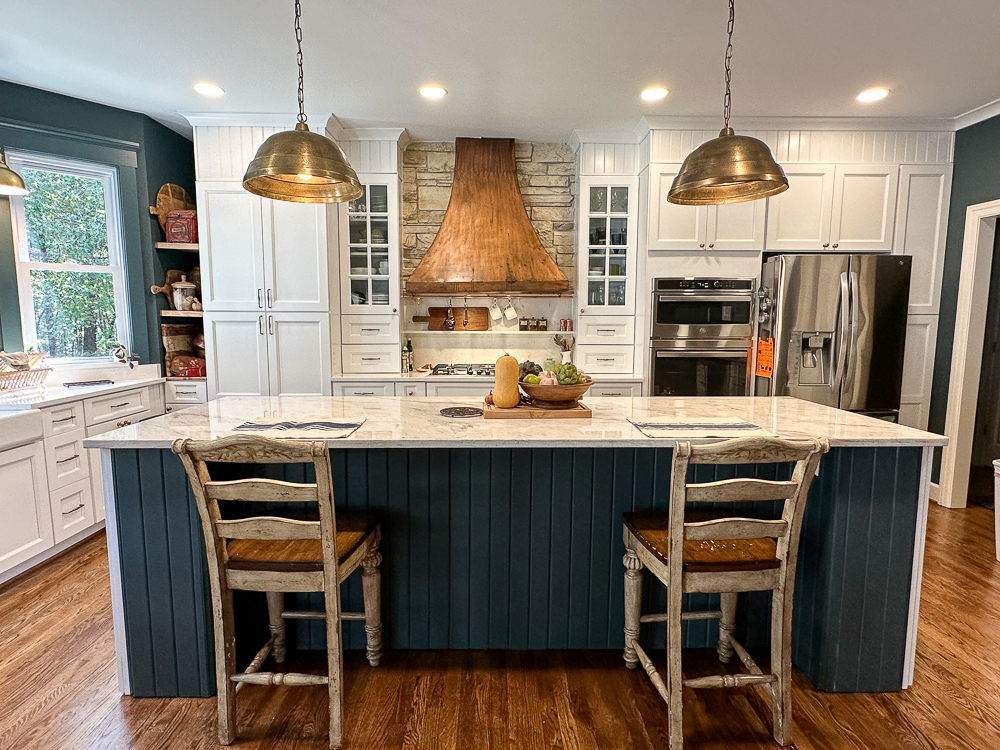 There are a few things I would change if I had it all to do over again, but I'll save that for another post. Overall, I am absolutely THRILLED with everything about this new kitchen. When I wake up in the morning and walk in here I feel like I'm stepping into my dream Pinterest board, so I can't ask for much more than that.
Thank you all who made it through my first blog post in well over a year! It's been quite a long few years, so I appreciate all my longtime readers here. I am posting more content over on TikTok these days, if you'd like to catch me over there.
If you have any questions about anything, please feel free to ask in the comments. I'd love to hear your feedback!