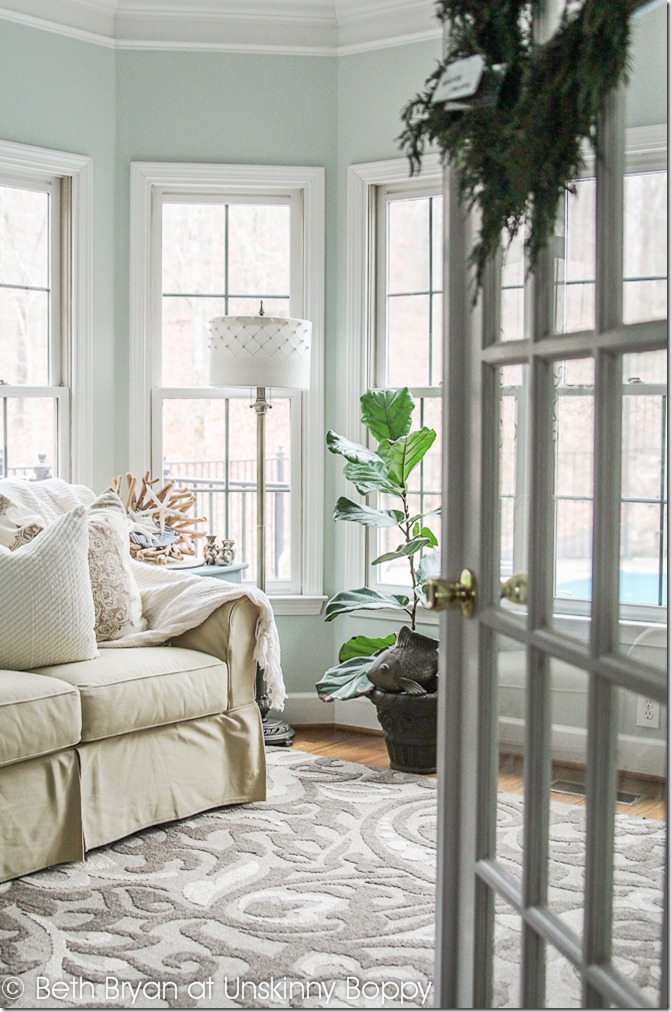 My plain white lampshades needed an update, and the first thing that popped into my head was to create a cozy cable knit sweater lampshade. Since I don't own any cozy cable knit sweaters that I want to chop up, I ran down to the Thrift Store on Friday night and scored not one but THREE sweaters that were potential candidates for my lampshade makeover project. Who knew the thrift store had such a plethora of knitted goodness?
The final sweater winner turned out not to be cable knit at all, but it had these fun pompoms over a harlequin pattern that I just love! The best part? It was only $2.99! Score!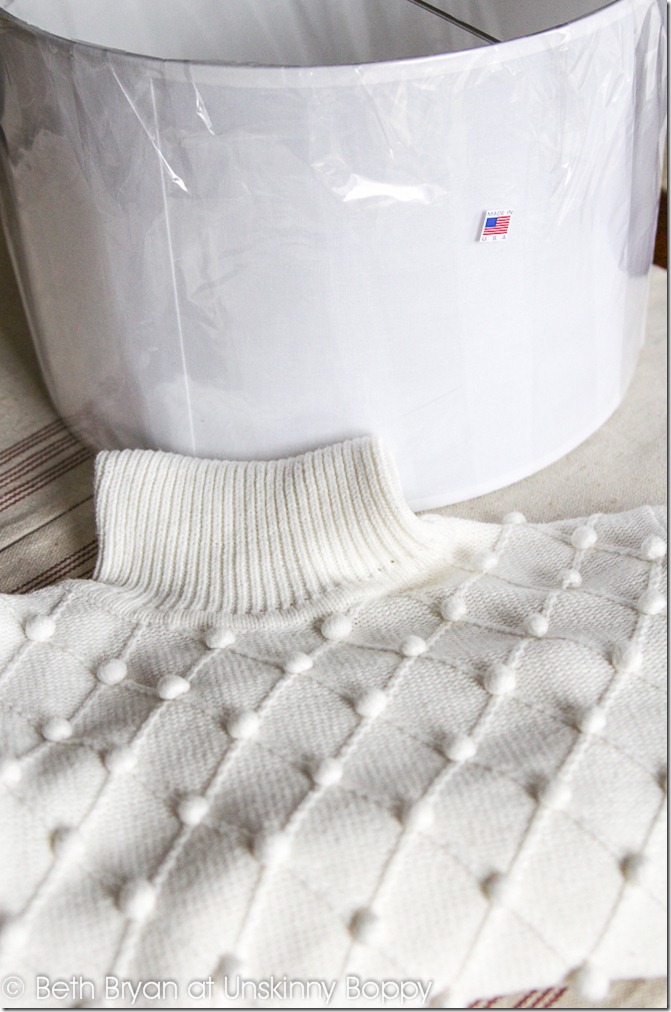 I brought it home and gave it a quick wash just to knock the thrift store smell off of it. Then I went to town giving my plain white lamp shade a cozy winter white upcycle. Not counting the time it took to take photographs for this blog entry, this project took me less than 20 minutes from start to finish. Here are the super simple instructions: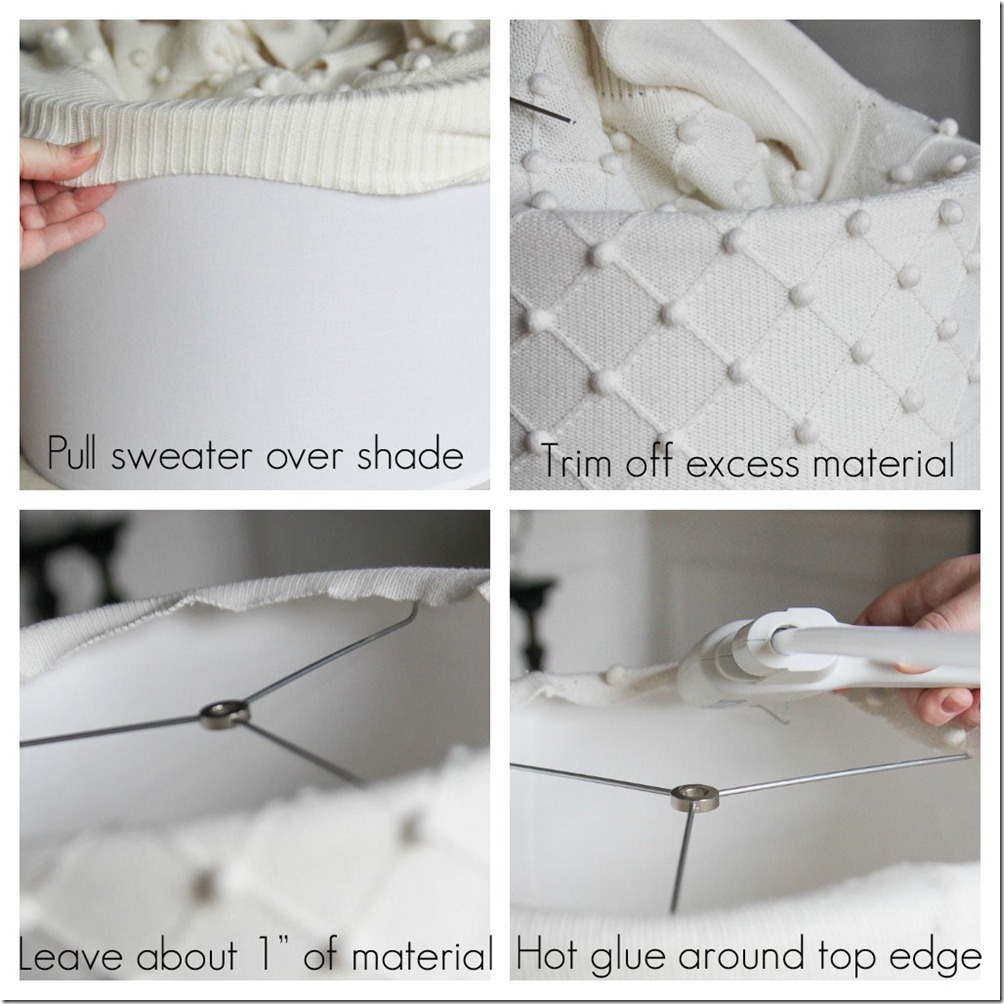 I pulled the sweater down over the top of the shade in the same fashion as putting a pillow case over an overstuffed pillow. It was tight, but tight is good in this scenario. The sweater was a ladies size small, but it had enough stretch in it to fit snugly around the shade when I pulled it down around it.
I pulled the waistline of the sweater right down to the bottom edge of the shade so it was even all around, then trimmed off the excess material at the top, leaving about 1" all around. Then I secured the sweater around the top edge of the shade with a few dots of hot glue. It's so tight around the shade that I didn't even bother gluing around the bottom. If your sweater is larger than your lampshade, you should be able to just cut it up the back and pull it tight, then glue it down the seam.
And that was it, folks!
The end result is SO simple and beautiful!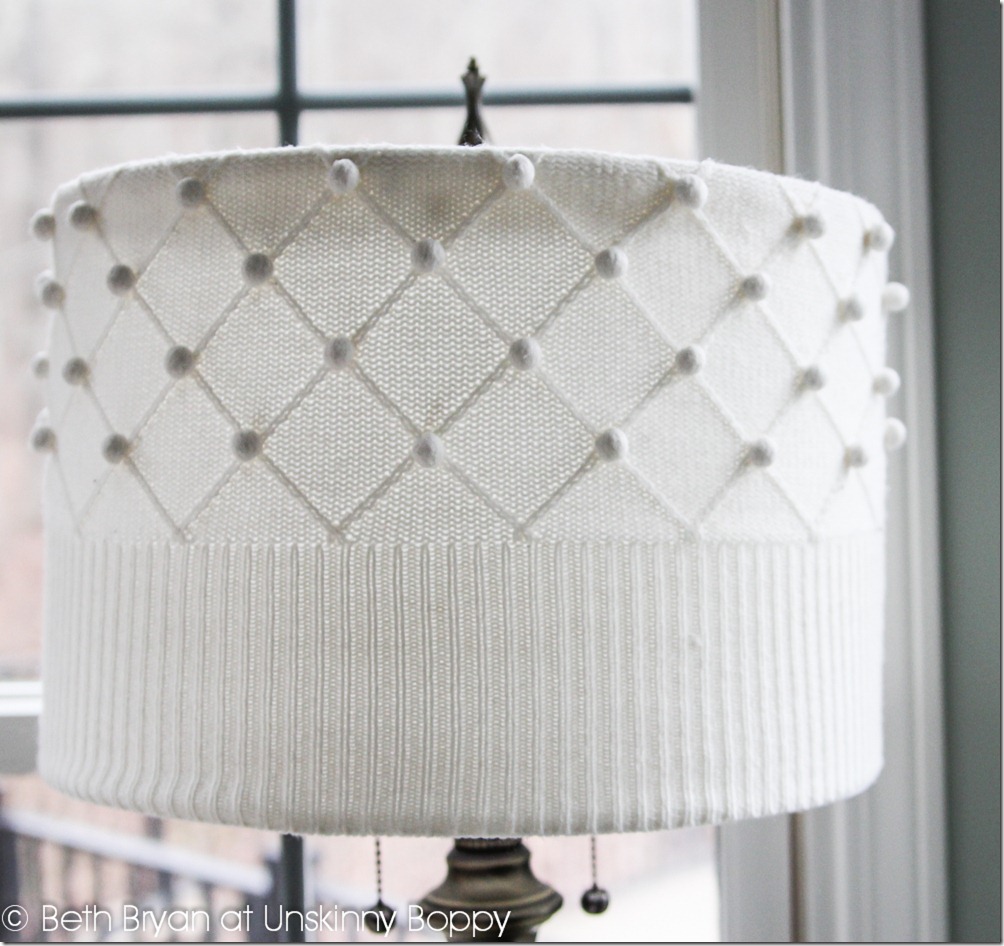 It's the perfect winter white addition for my sunroom lamp. Blogging mojo? FOUND. I'm totally in love with how quickly and easily this project came together! Definitely try it and let me know how it works for you!