Over the winter, our back patio turned into a grime-fest to rival the dump truck bumper from Toy Story 3 where Lotso was tied up at the end. Somehow springtime slipped by so fast that I have not had a chance to get out there and clean up the pollen and dirt and dog hair yet.
On Friday night my husband got started pressure washing the pool deck while I set to work on cleaning the grill, windowsills and patio furniture.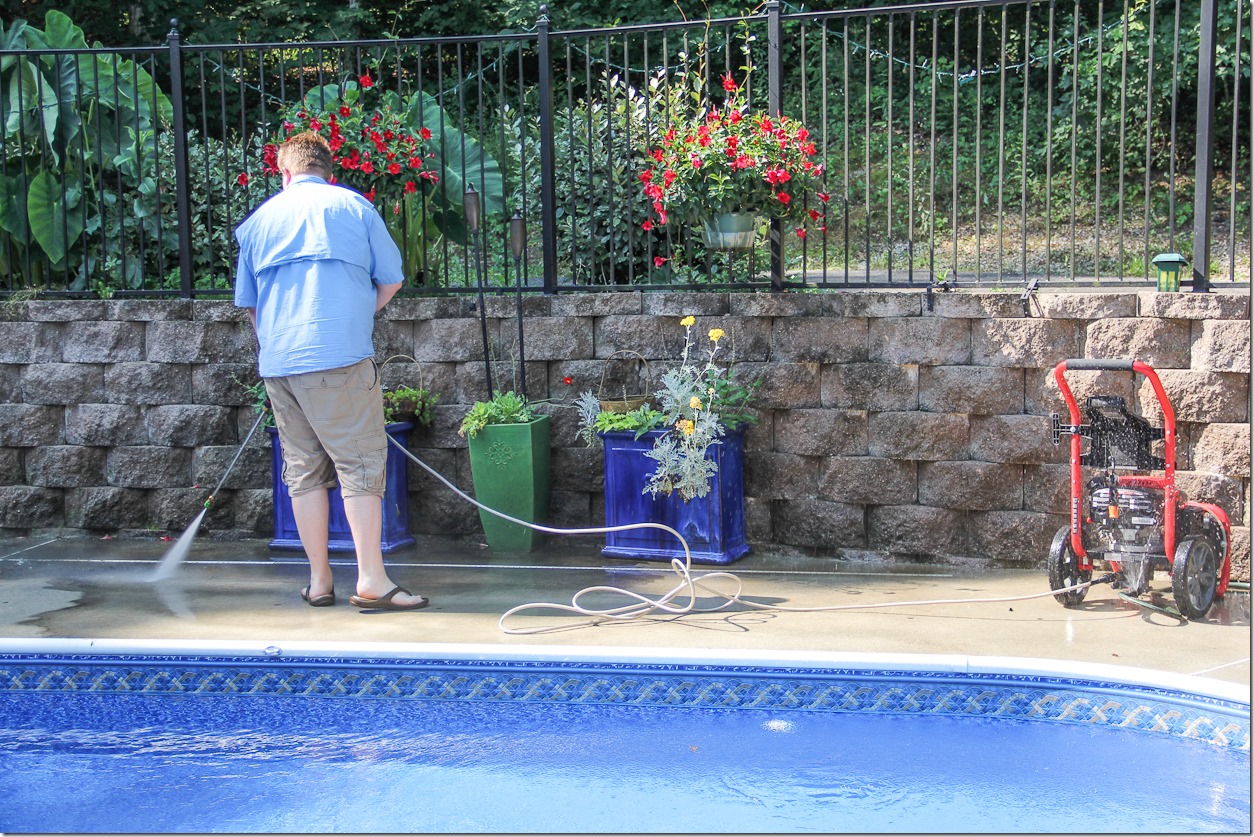 Magic Erasers are kinda like that Bill Wither's song from the '70's.
You just keep on using them until you use them up.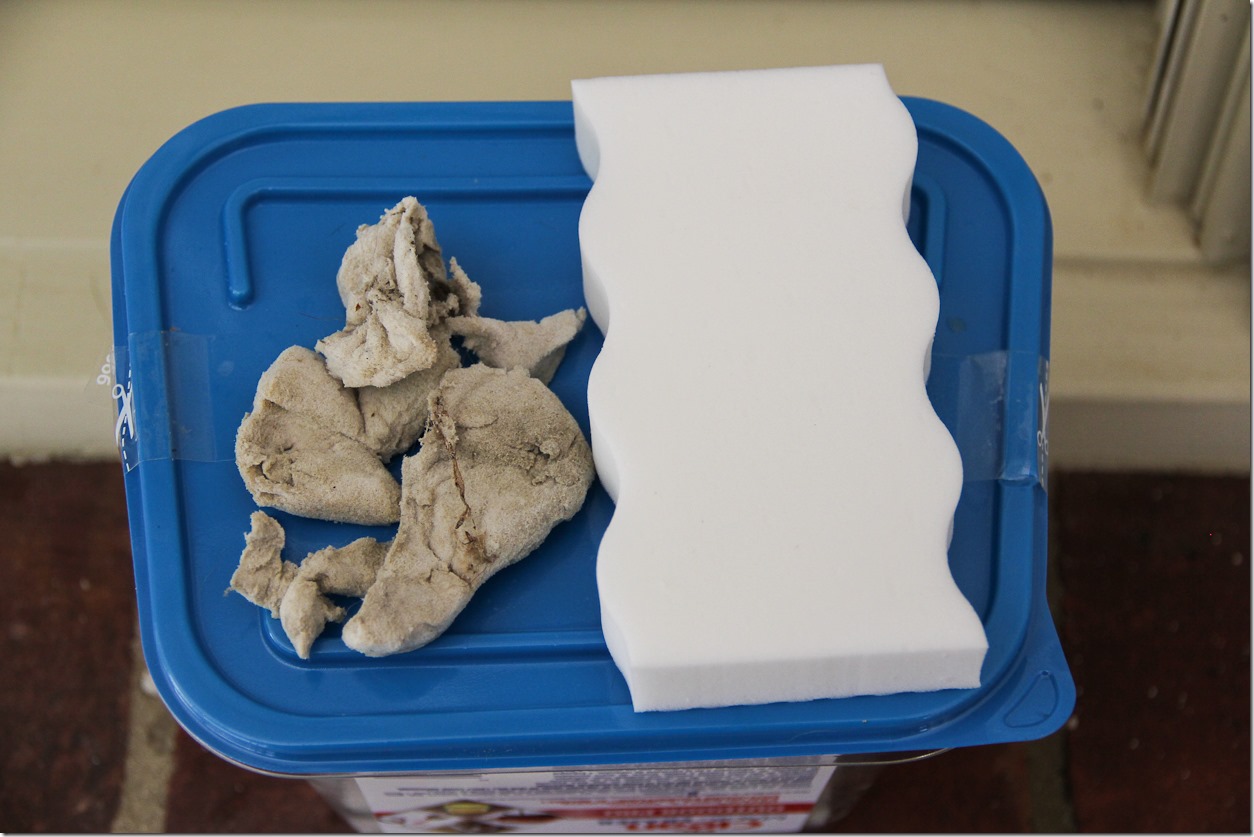 And that's exactly what I did to several of these magical pads in the course of a few hours. I used them right up. I scrubbed down our patio table and chairs. Then, I tackled the windows. Check out my windowsills. They were so gross. And now? Clean as a whistle, baby.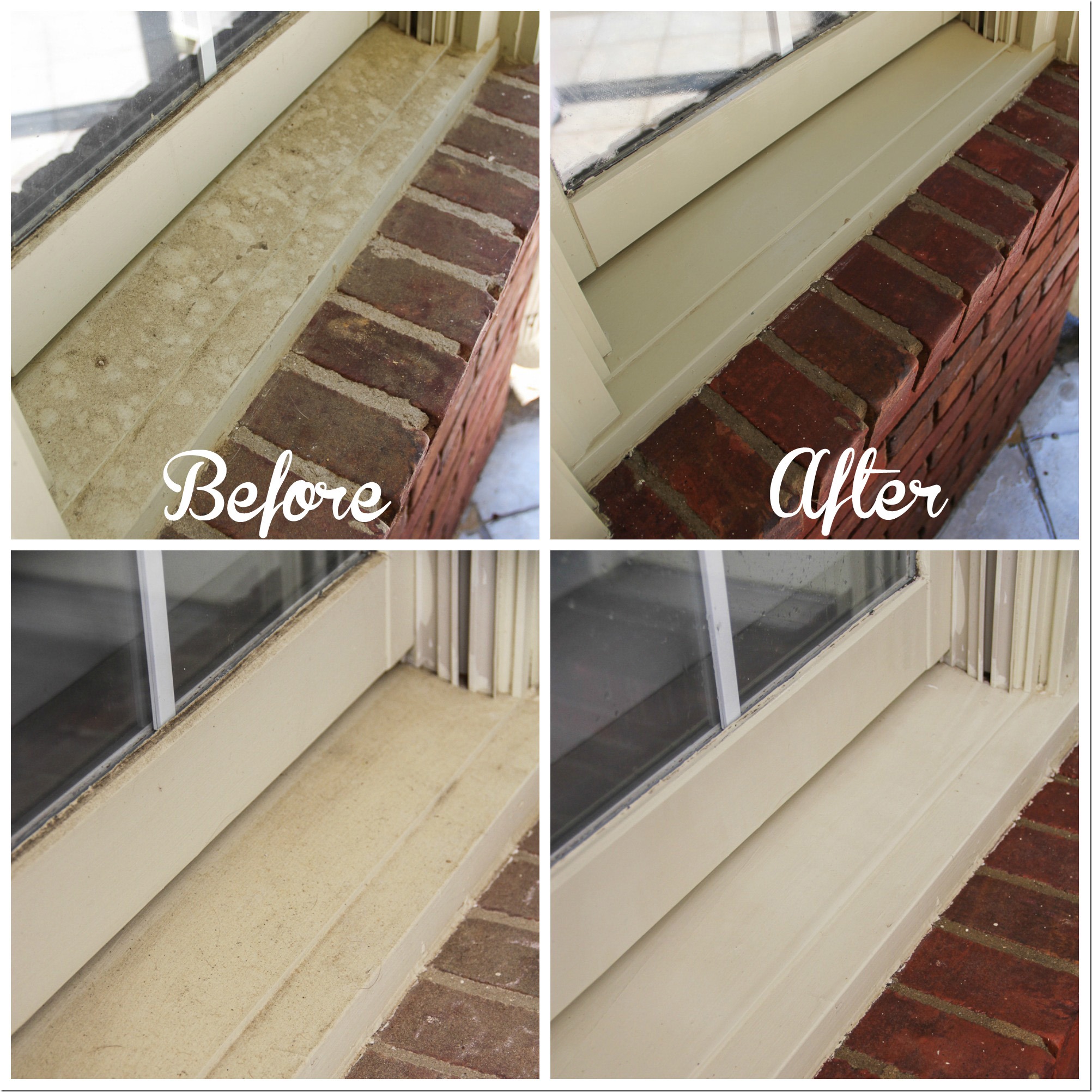 But the true test? That would be our barbecue grill. This sucker was NASTY. It had years of dirt and pollen and grill-caked grossness on it. I saved this job for Saturday, since I knew it was gonna be a big one. Check out how bad it was before I started cleaning: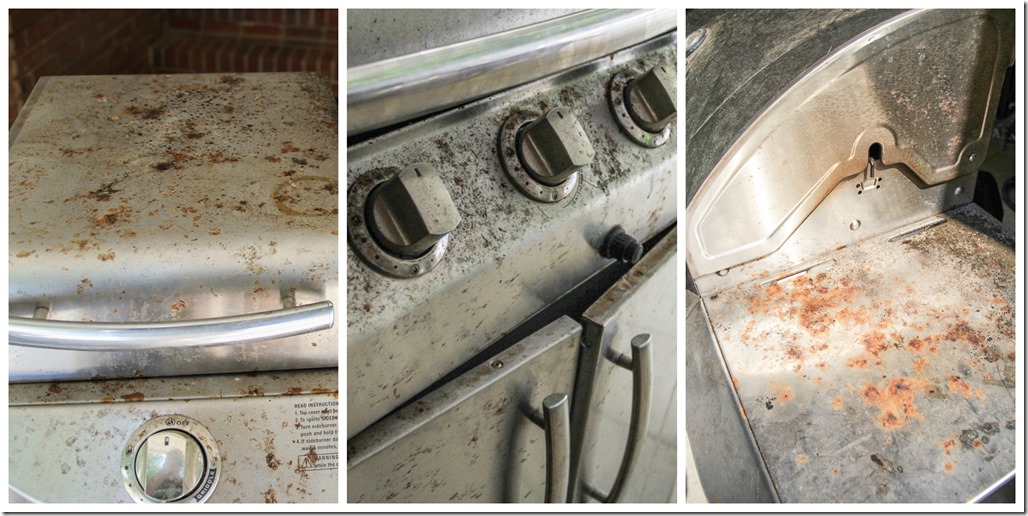 Here is how I got it so clean: I rolled the grill out onto the asphalt driveway ( so it wouldn't stain the concrete with all the sludge that came off of it during cleaning) and set to work cleaning it.
Just sprayed on the Outdoor Pro Cleaner, let it sit for a minute, then wiped off with a magic eraser and rinsed with a hose. Most off the grime came off with that minimal amount of effort, but there were a few really tough stains that needed some extra help. I brought out the steel wool and sprayed more of the Outdoor Pro cleaner on it.
With a bit of elbow grease and steel wool, I was able to remove all of the major stains. Then I cleaned the grates and burner covers with a wire brush and more of the Outdoor Pro, being sure to rinse, rinse, rinse with water. I hosed out the interior and removed all the black sludge that was sitting in the bottom. After that I let it air dry completely in the sun before I reassembled it to keep it from rusting on the inside.
Then I wiped down the entire outside of the grill with a heavy coating of olive oil and buffed it with a few Bounty paper towels. The results speak for themselves! Pretty impressive!
I took our grill from looking like it was bound for the trash dump to looking nearly brand new.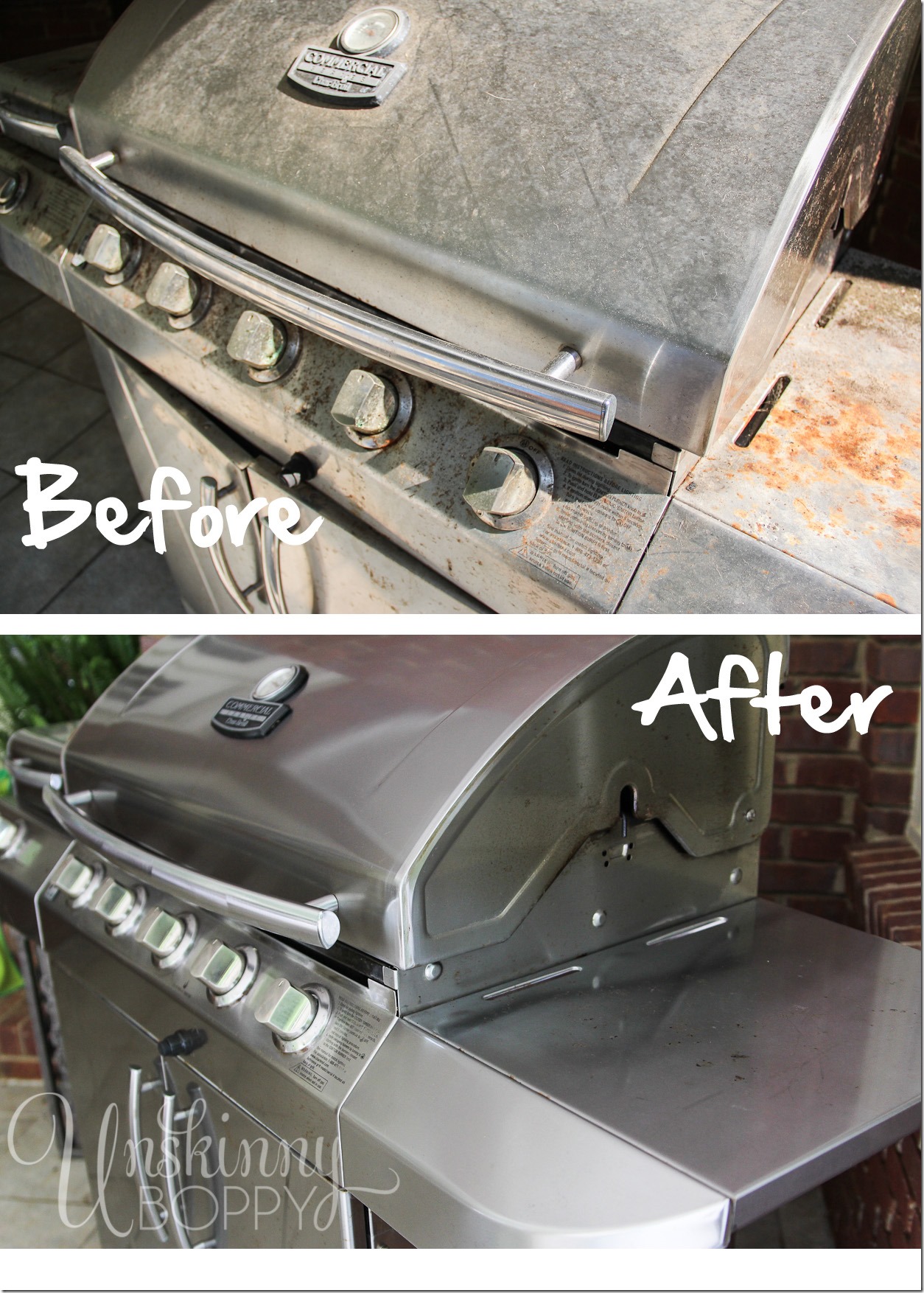 Seriously, can you believe that? There are a few rust spots that aren't gonna come off no matter how much elbow grease I put into it, but still… it looks a million times better than it did. That Mr. Clean really knows his stuff. I was pretty blown away by it! Talk about the perfect Father's Day gift. What better way to show your man that you love him than to give his filthy grill a bath and olive oil massage?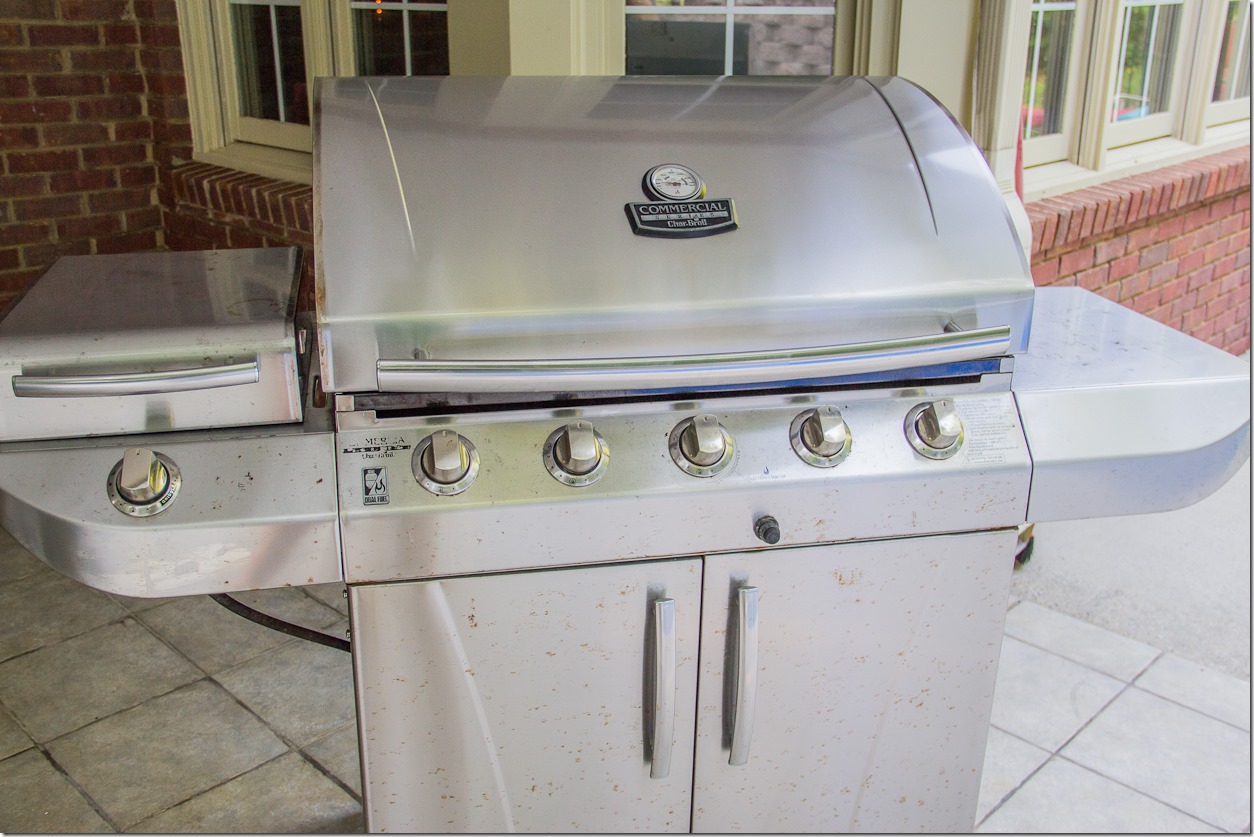 My planters got some fresh flowers from the Lowes garden center. Hopefully soon the sweet potato vine will be spilling out all the way to the ground and the bougainvillea vines will crawl all the way up the fence.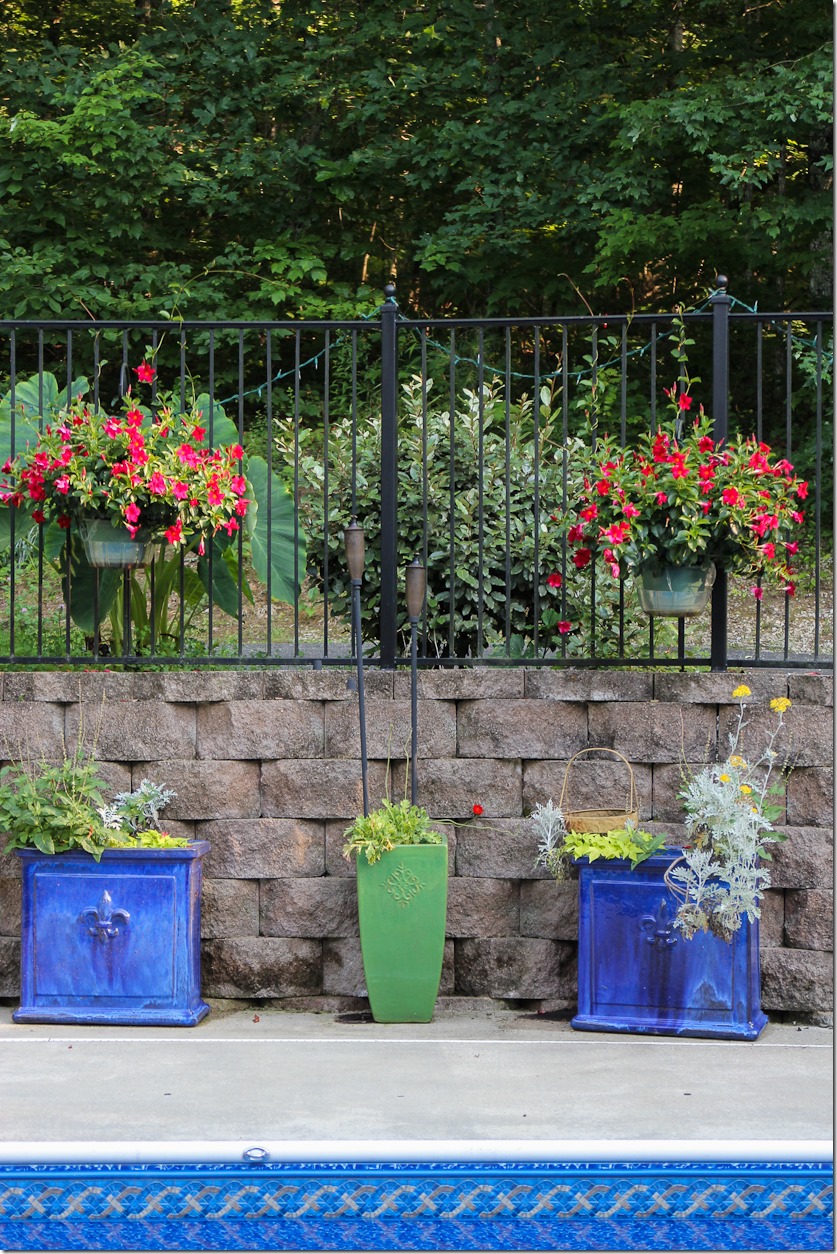 You probably haven't noticed, but we got a new pool liner earlier in the year. The original one was WAY past it's expiration date, and I love how dark blue the new liner is. Since we switched from Baquacil to chlorine a few summers ago we've been buying our pool supplies at Lowes, also. It's been a huge money saver for us over the local pool supply store.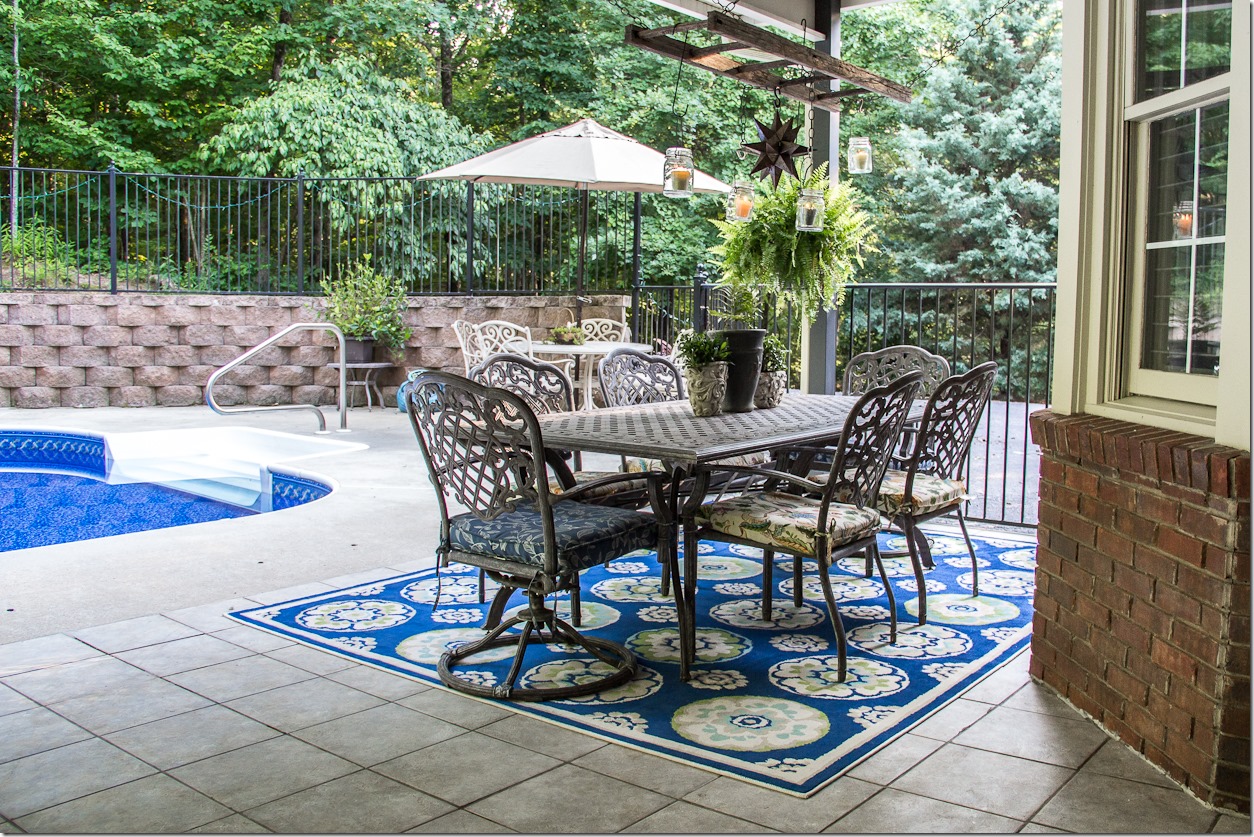 I'm also a huge fern fan in the summer, and Lowes has a great selection of those. Check out this pretty one my inlaws gave me for Mother's Day. I stuck him inside of my vintage Carnation milk crate on my back steps.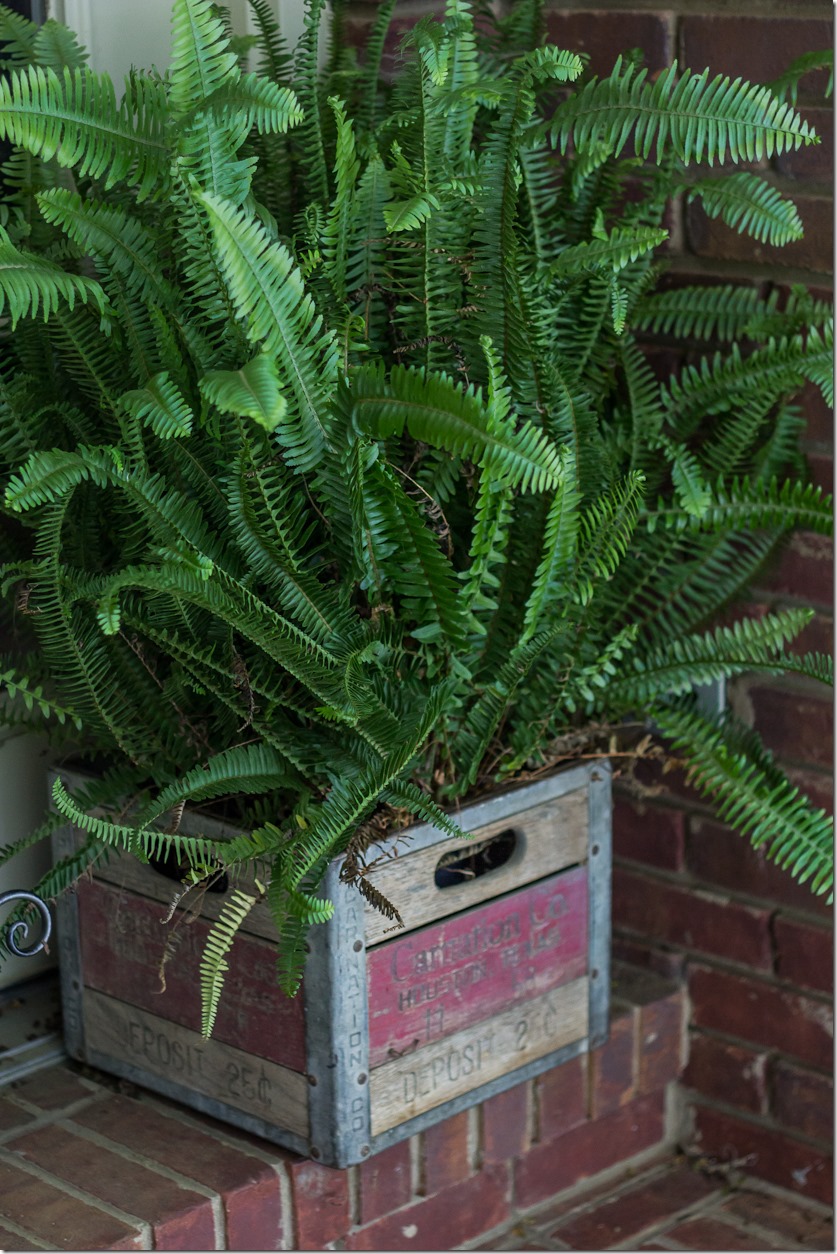 Our back porch is now ready for a party! Who wants to come over for a cookout and a swim?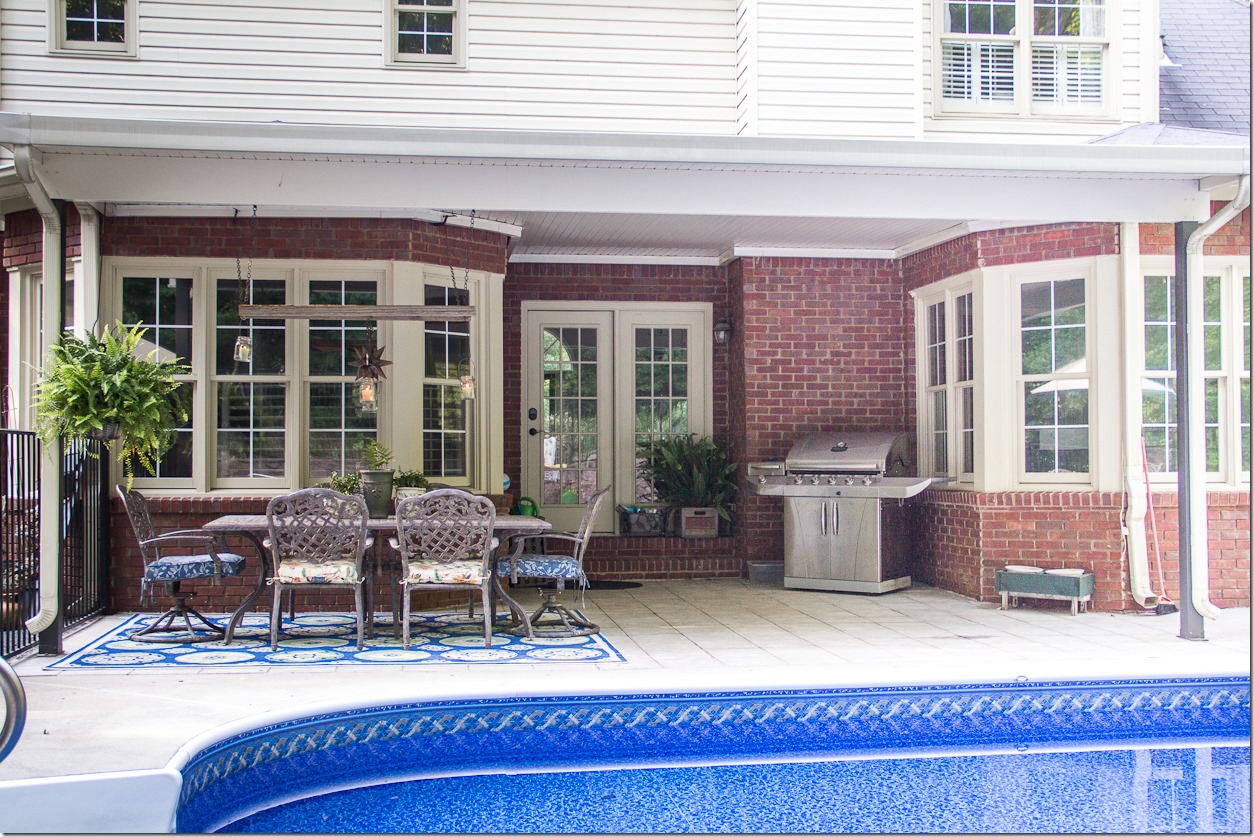 If you want to get your back patio ready for outdoor entertaining this summer, too, I have a little surprise to help out with that!
I had this Spring Cleaning Checklist of all the things that needed to be done out there, so I've assembled them into a free printable in case you could use it, too.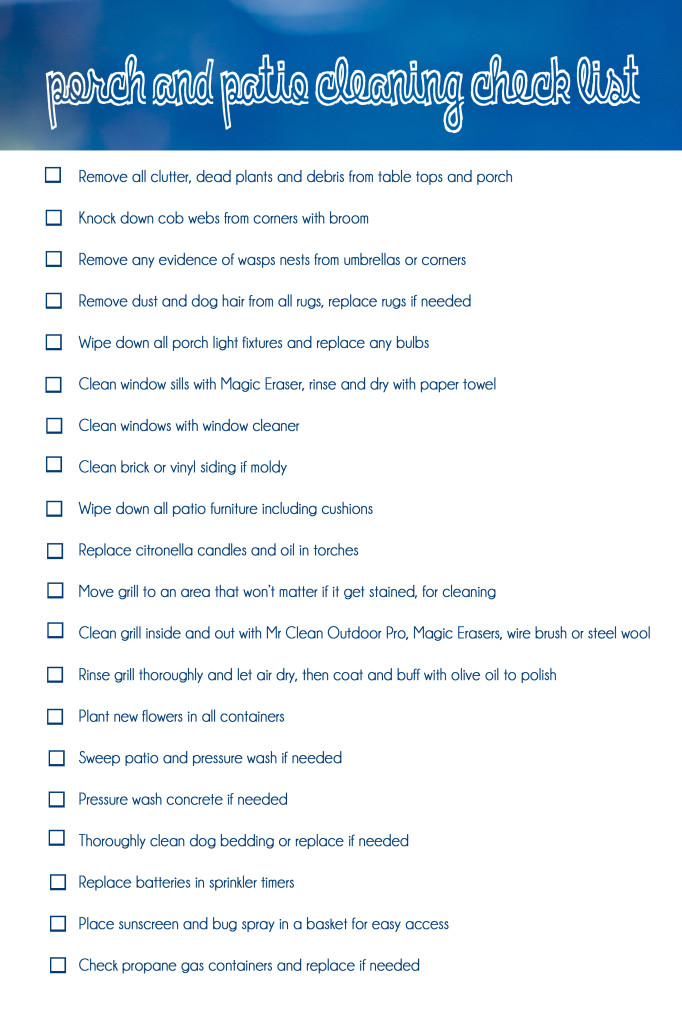 Click here to download a Patio Spring Cleaning Checklist.
See? I told you it was a lot!