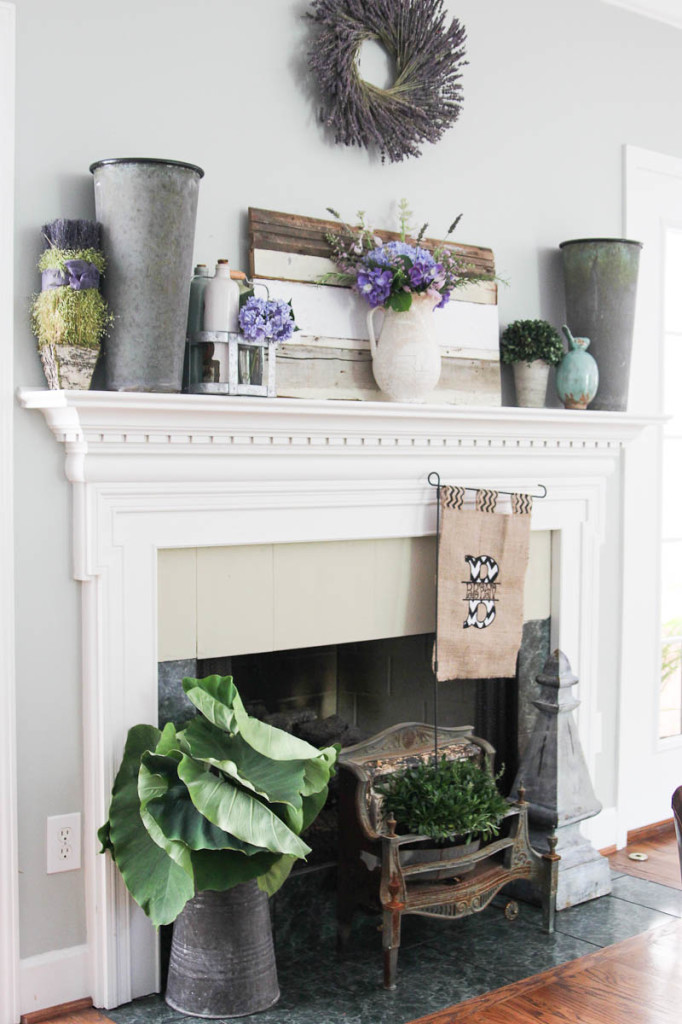 Hellllooooooo out there….
I'm back home from a fun vacation to Niagara Falls and ready to hop back in the saddle after a nice long extended break from the blog.  So far this year we've had a nice mild spring and summer but now that the heat has cranked up to near 100 outside I'm ready to head back inside to the air conditioning and the comfort of my laptop.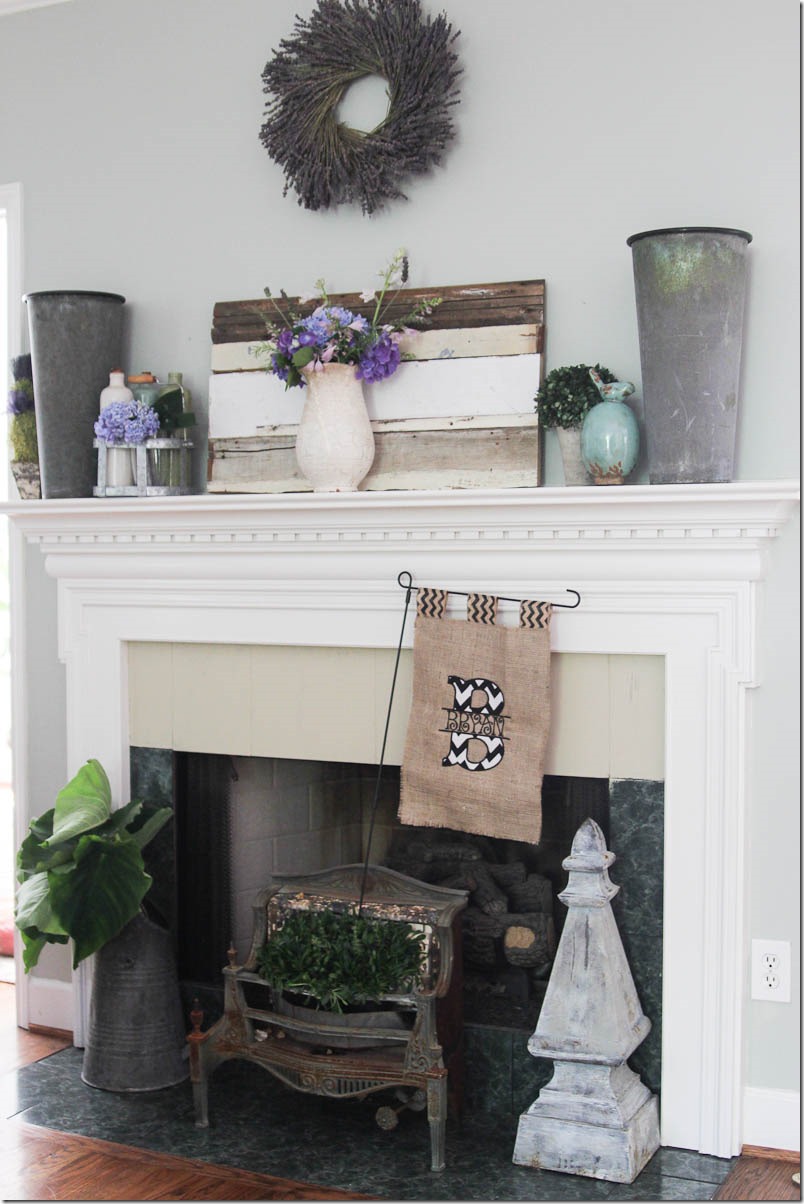 What better way to ease back into regularly scheduled blog posts again than with a summer mantel post?  Let's just pretend like I actually got around to finishing the painting job on my mantel that I talked about in my Spring mantel WWYD post.  Yeah… I've been a little busy.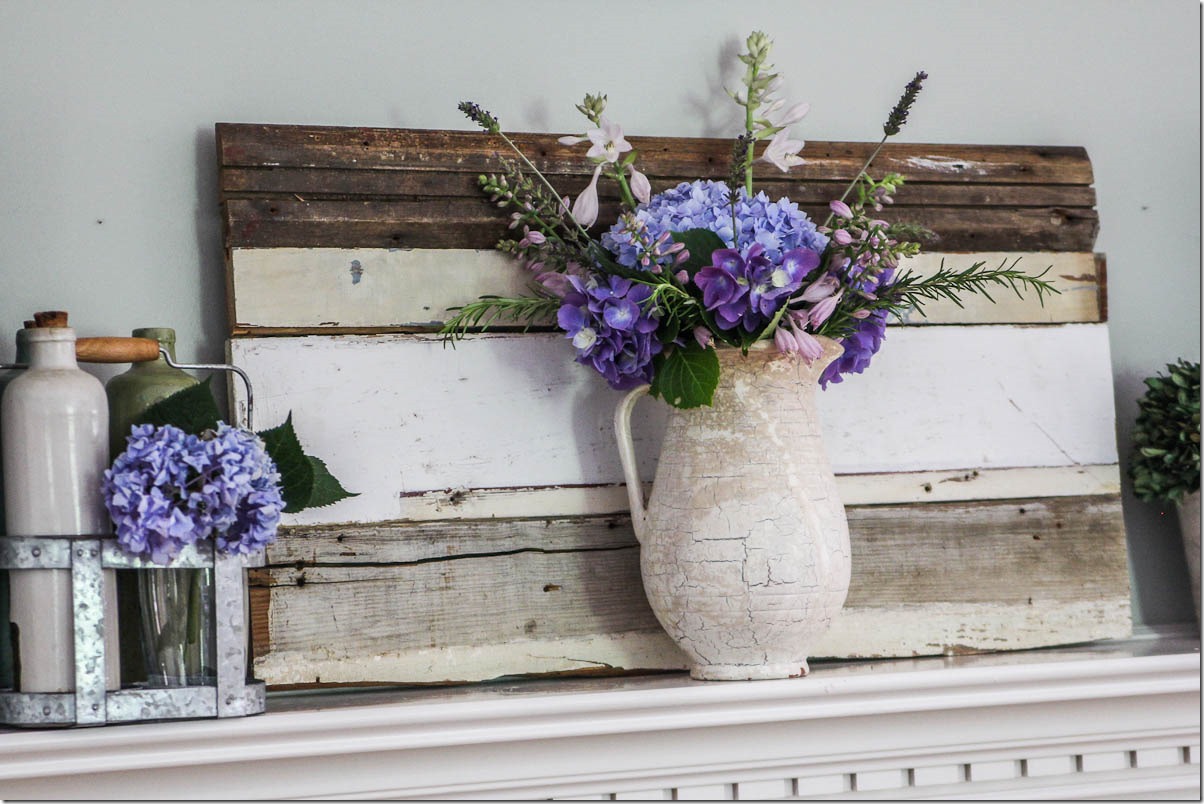 I'm SOOOOO happy to finally have hydrangeas blooming in my yard again after a few years of being bloom free.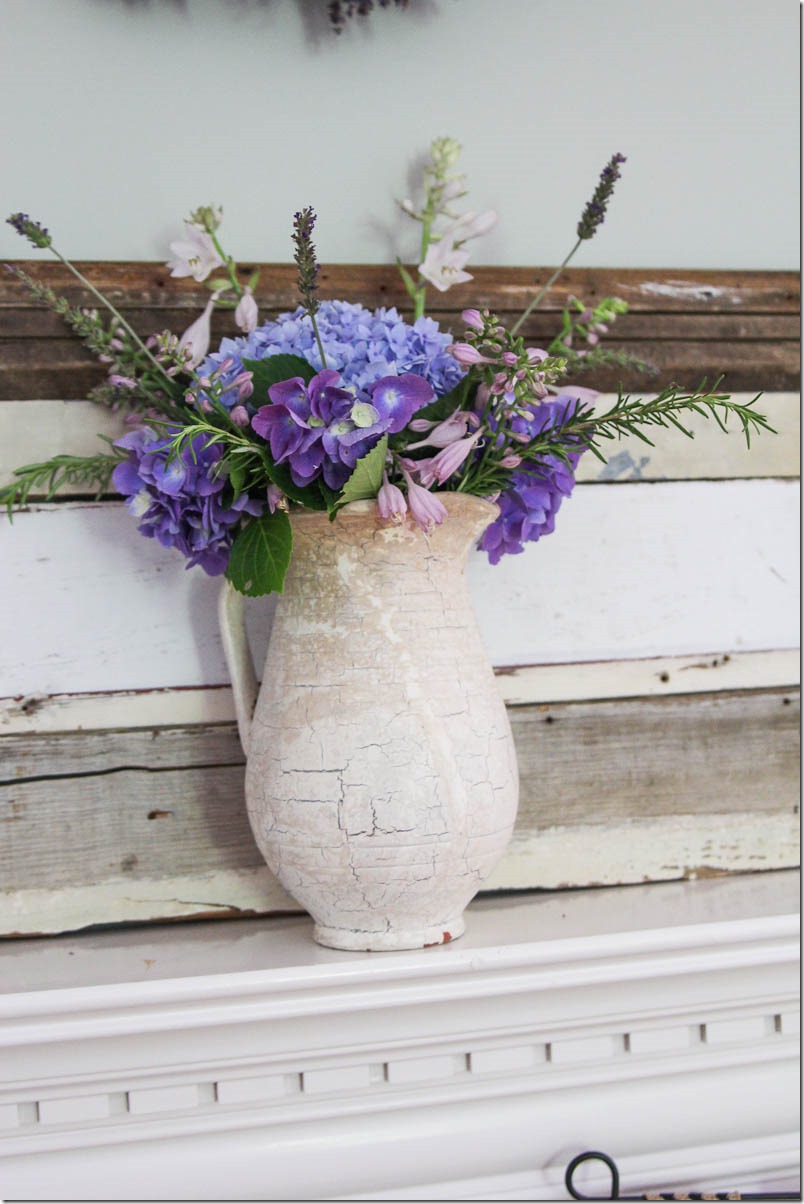 This morning I went outside and gathered up a few big purple hydrangea blossoms along with the flowers from my hosta, rosemary and lavender and stuck them in a pitcher for a pretty mantel centerpiece.  One bloom made it's way into my bottle collection.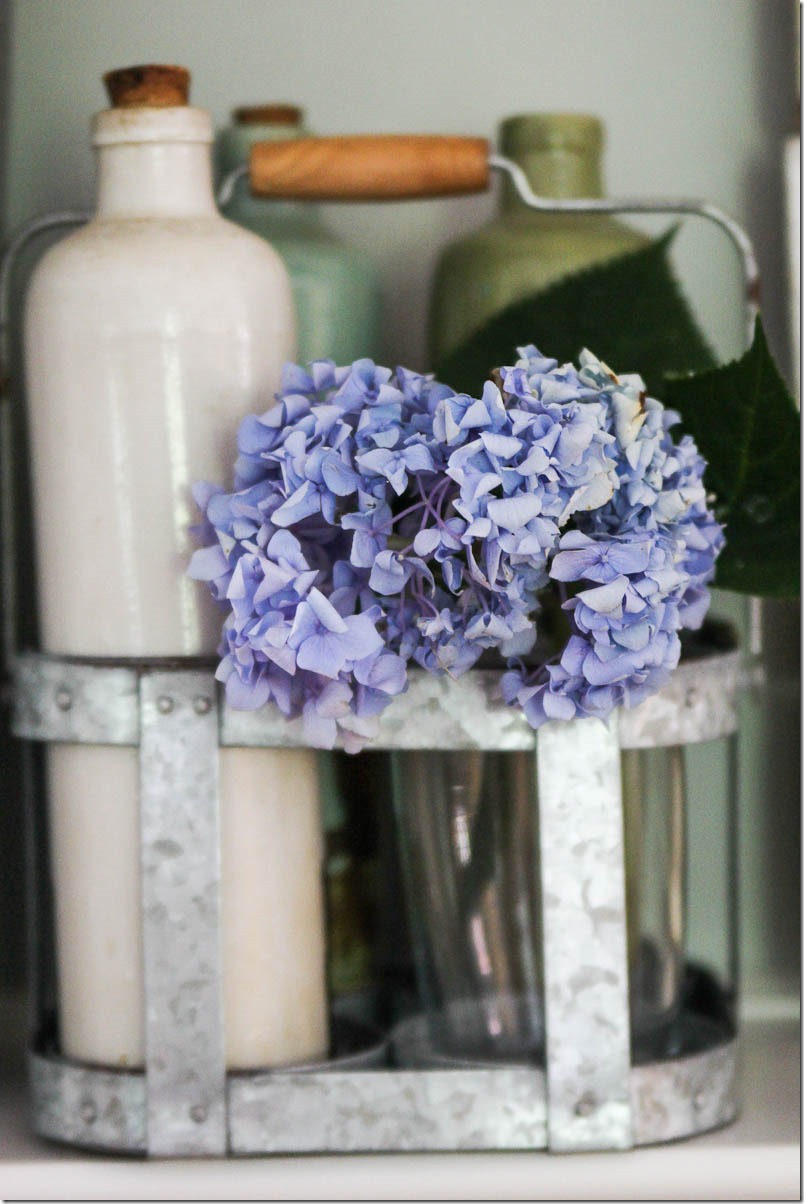 The big galvanized pots came from a vendor at Petals From the Past Antiques in the Garden this spring.  I wish that I could find some giant boxwood kissing balls to stick in the top of them, but so far I'm striking out.  Maybe I need to DIY some.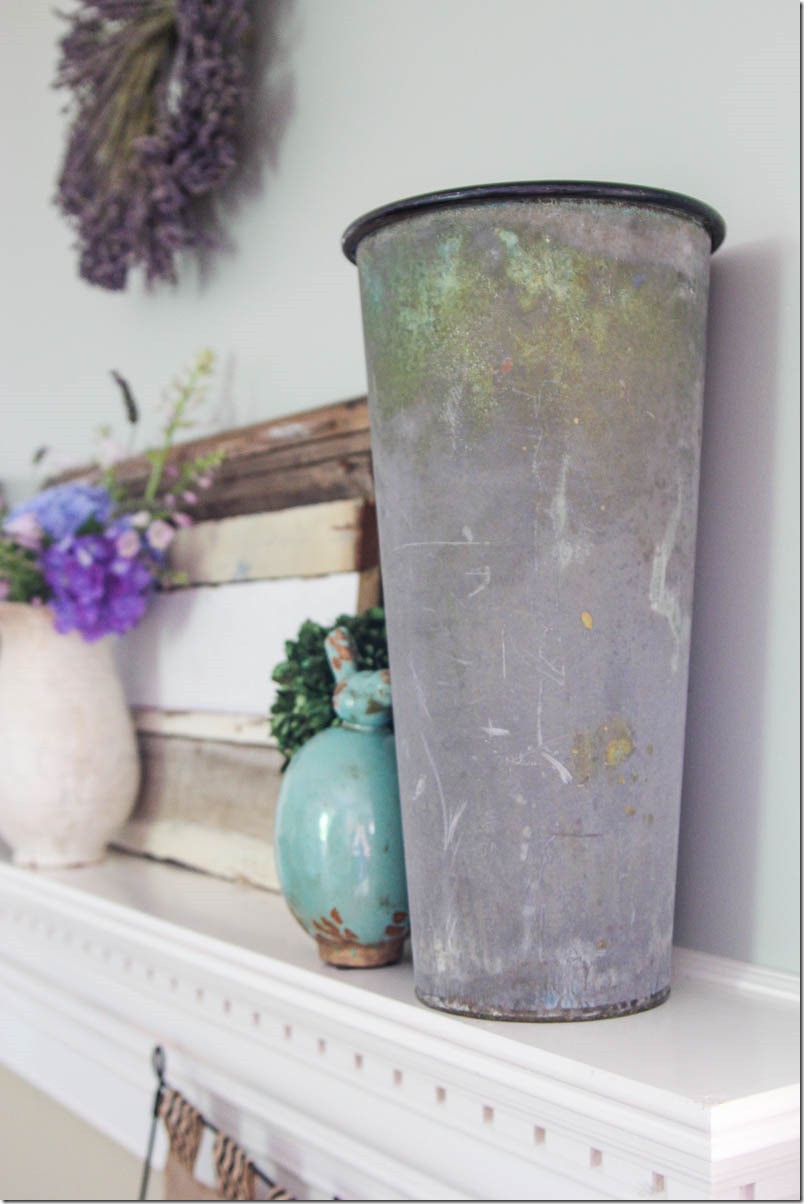 The wooden sign is one that I made for myself using the wood salvaged from my Granny and Pop's house.  The top piece is the threshold from their kitchen.  Love, love, love the fact that I have this treasured piece of my family's history in my home.  Imagine all of the feet of my forefathers that have crossed that threshold.  Makes me get all sentimental just thinking about it.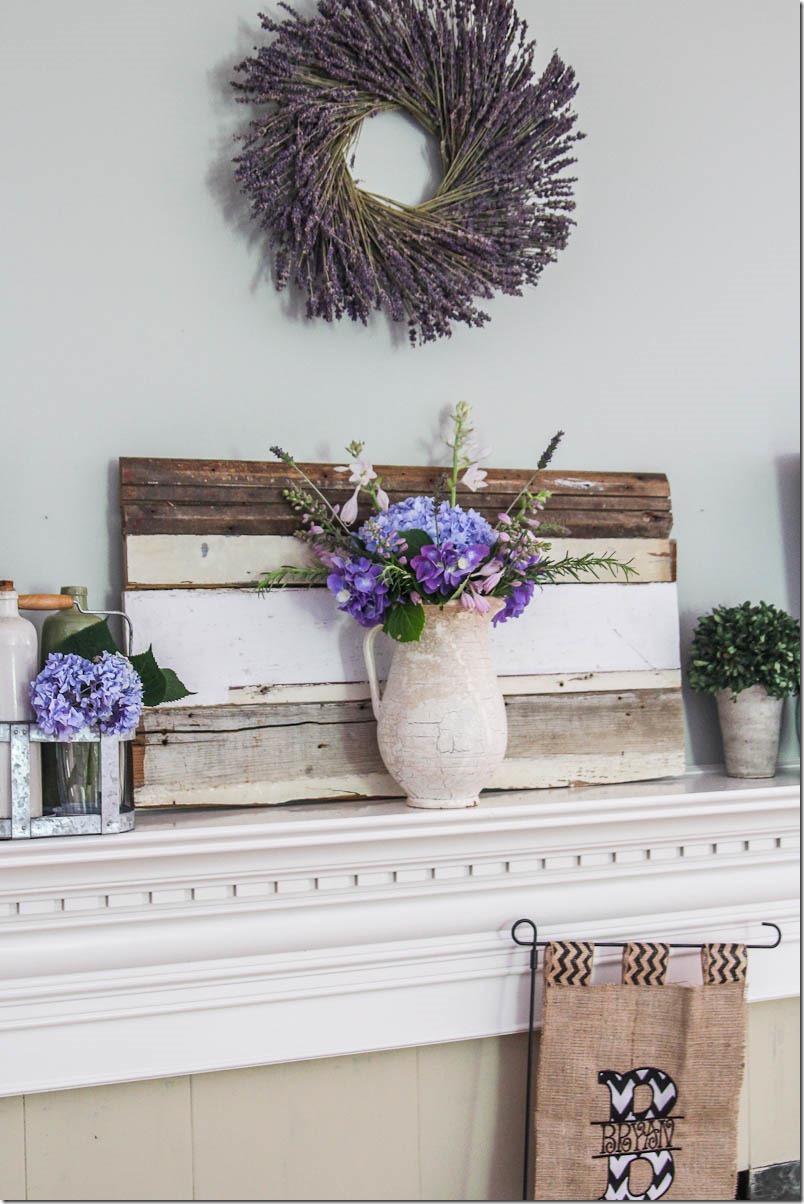 My friend Kent made me this CUTE burlap and chevron sign as a gift for letting her use my guest bedroom while she was in Birmingham for an embroidery conference a few weeks back.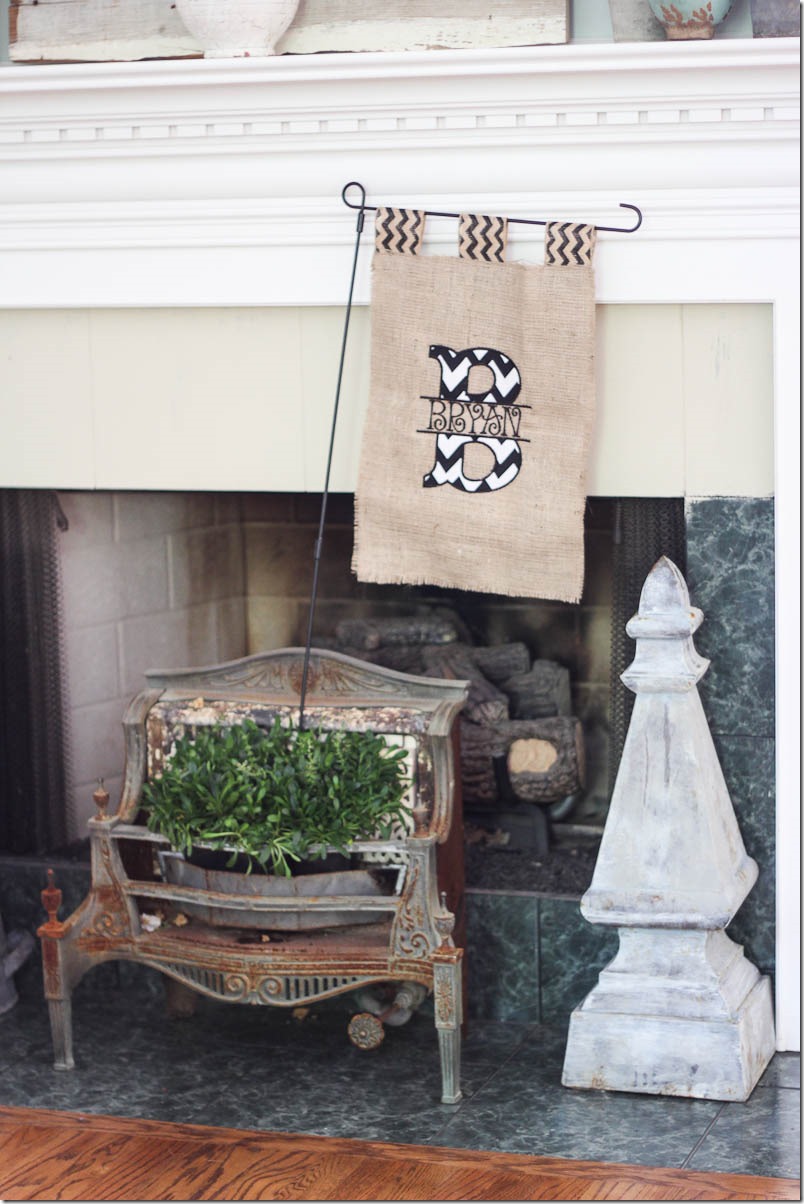 I totally ADORE this sign so much that I cannot bring myself to put it outside and let it get rained on. So for now, it stays on the mantel front and center. If you'd like to order one for yourself, Kent has an etsy shop called Peachy Keen Designs where you can special order one.  Or visit her facebook page and tell her I sent you!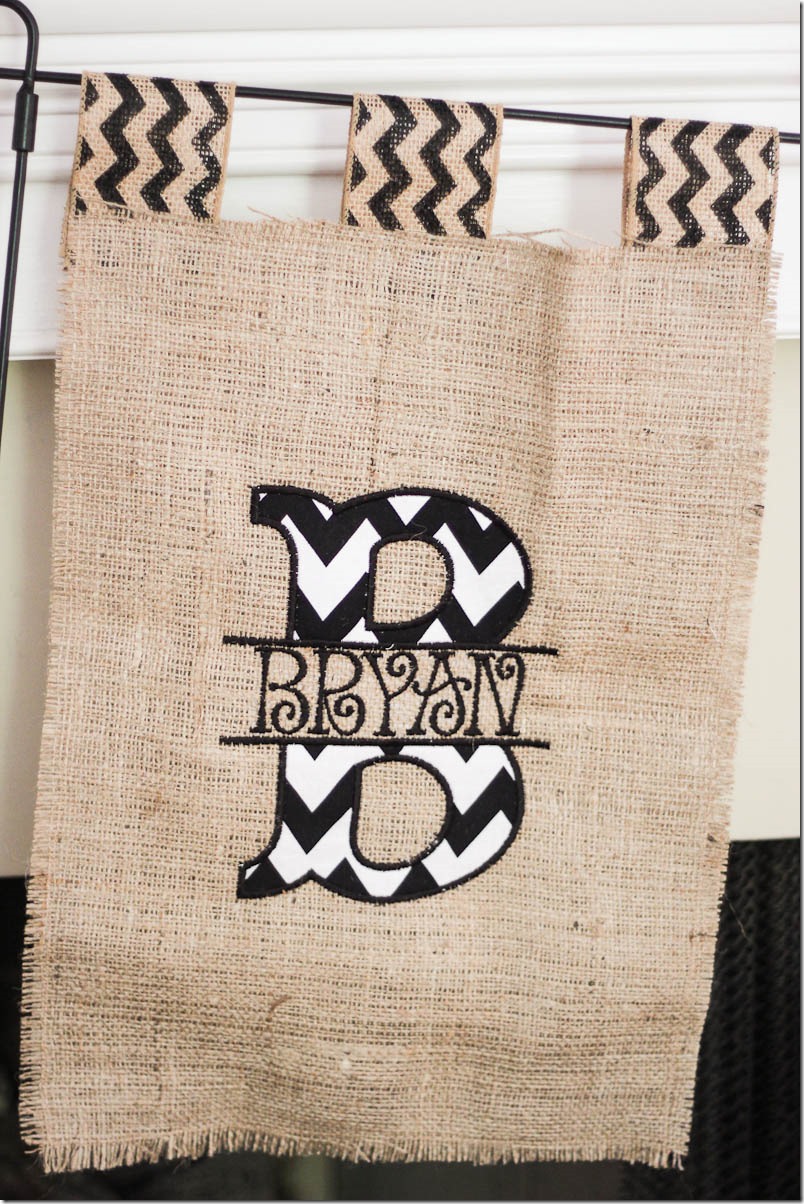 The antique gas fireplace was scored at my local picker's paradise store for just $35.00!!  I was totally expecting the guy to say $100+ when I asked him how much, but he came back with $35 and I didn't even have to barter.  LOVE this piece of vintageness as a planter on my fireplace.  I had some ajuga chocolate chip waiting to be planted so I stuck it in there in the meantime until I get the nerve to brave the heat and plant it. The big metal finial that looks like a chess piece came from the new Oak Mountain Emporium.  I've got a whole posted lined up to write about that place and all the goodies I found, but it's a the bottom of my to-do list right now.  Soon, though!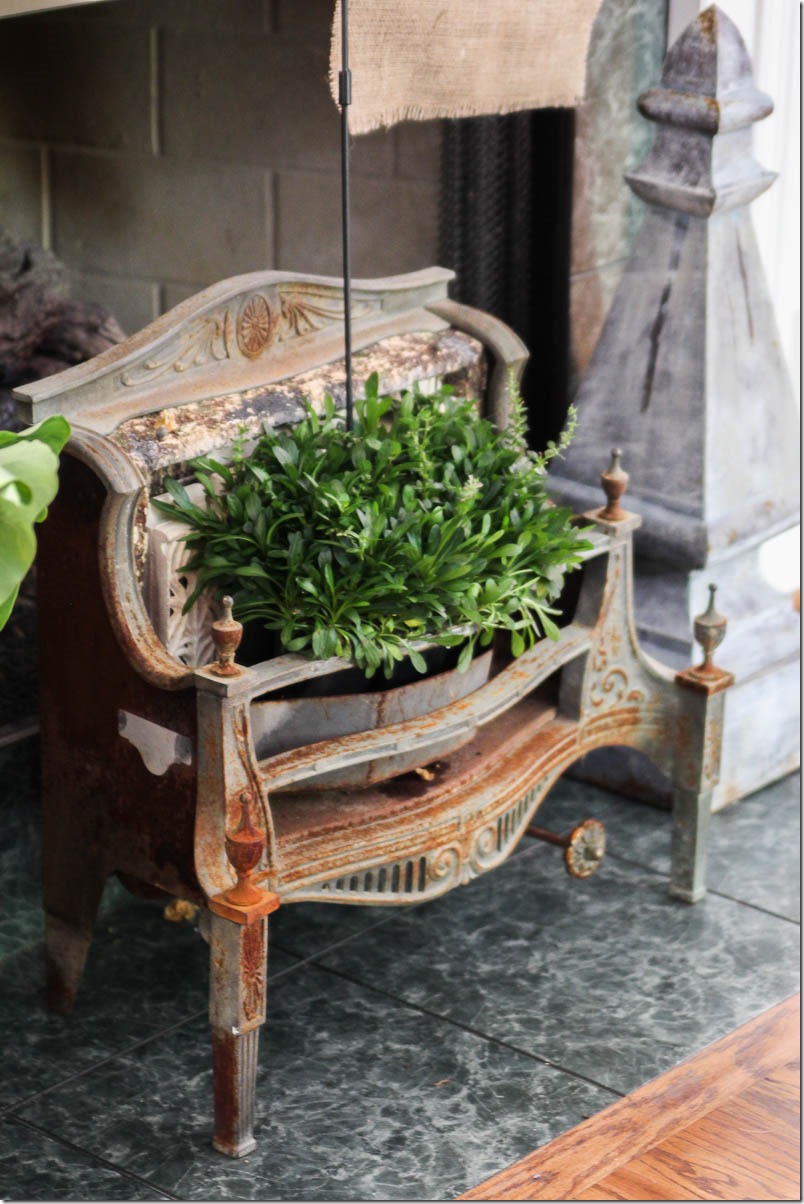 What says summer around my house better than elephant ears?  I have always had success growing elephant ears, so I bundled up a few for today's photo shoot and stuck them in my galvanized coal scuttle.  Love all their curly edges and fresh green color.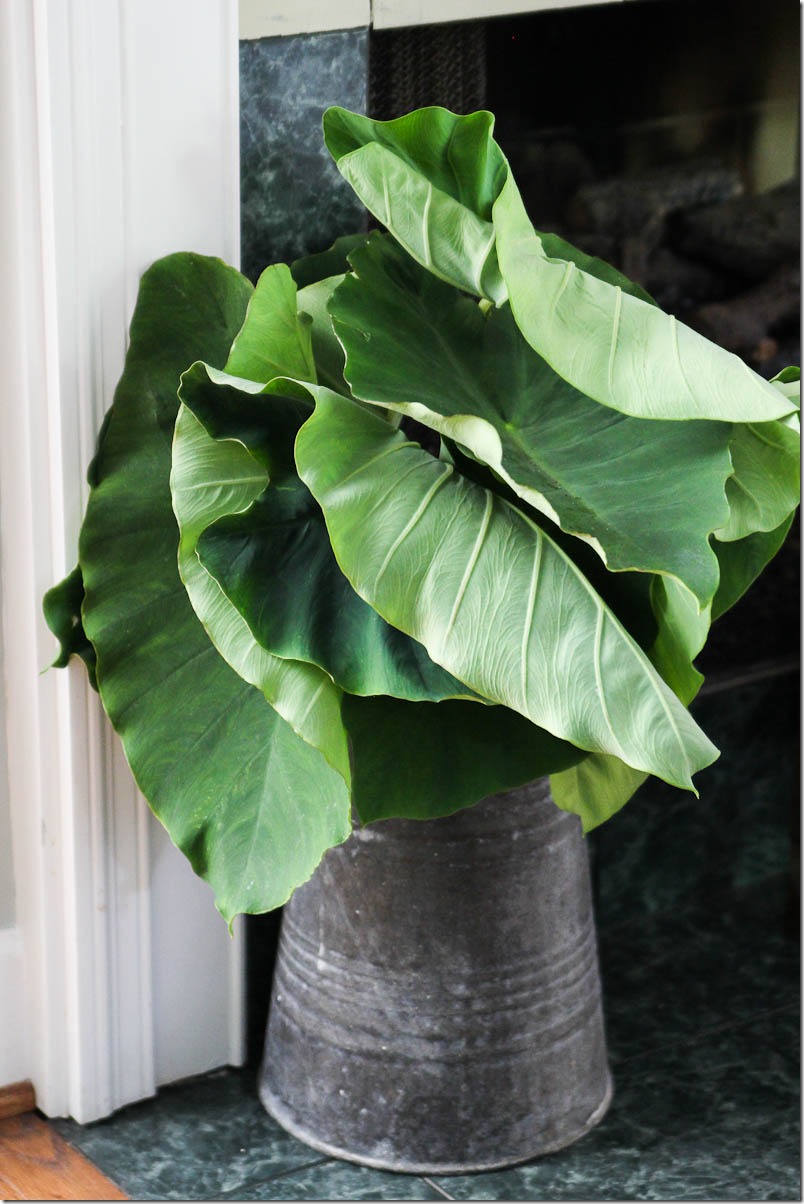 So there ya go!  My Summertime mantel decor for 2013!  Now, I just have to figure out what to do with all the stuff that is sitting around my living room from the deconstruction of my Spring mantel.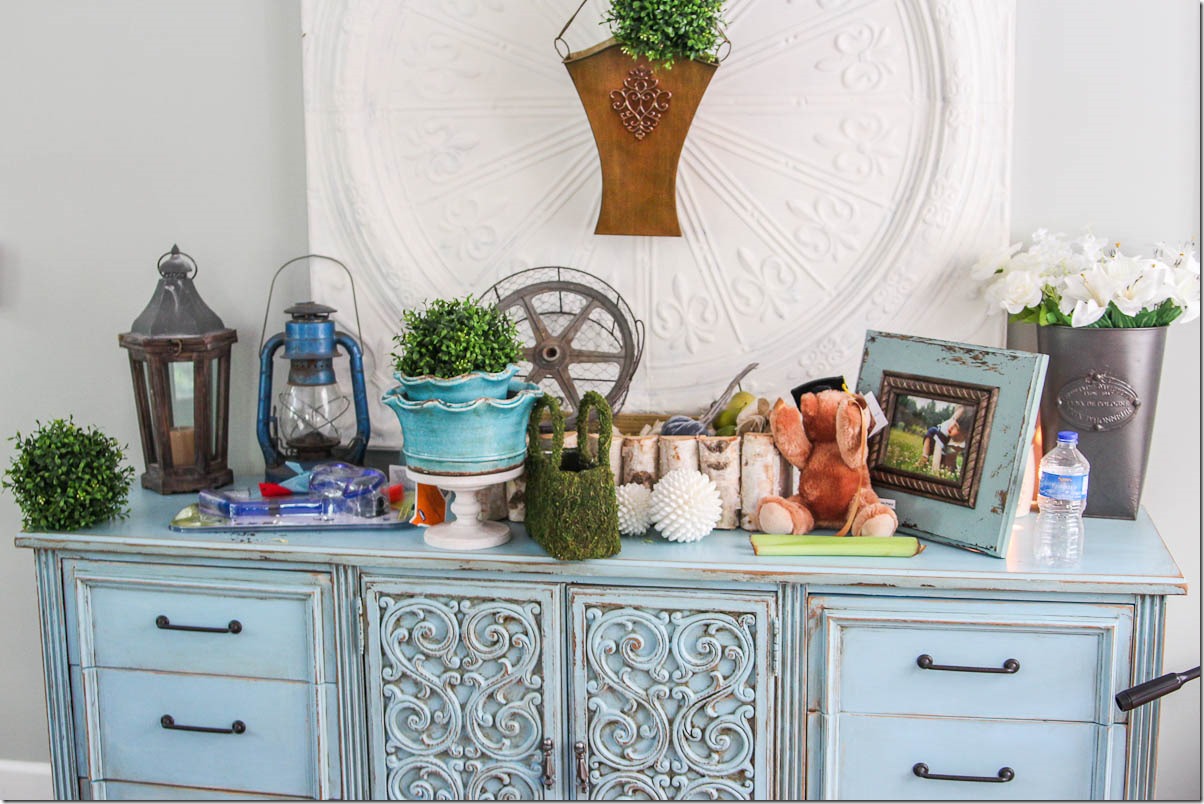 Since some of my blog buddies were discussing the fact that we bloggers only show the pretty pictures and not the ugly ones in our houses, here is a great "Keeping it Real" photo just for you guys. I freely admit it– I don't finish my painting projects, and I have piles of junk and unfinished business laying all around my house just like everyone else!  Feel free to point and laugh.