When my niece was 5 years old my parents took her to Disney world.  They found a street vendor who created the most beautiful portrait paintings from photographs, so they got my nieces portrait painted, which has hung over the piano in their living room for years now.  Fast forward to this year when Garrett turned five and we visited Disney with my parents.  My parents wanted to capture him at the same age, so my mom searched out the oil painting lady. Unfortunately she was no longer at Disney, but my mom tracked down her information and discovered that she was still doing commissioned work.  Mom emailed her this picture from our Valentine's photo shoot with Lori Gordon: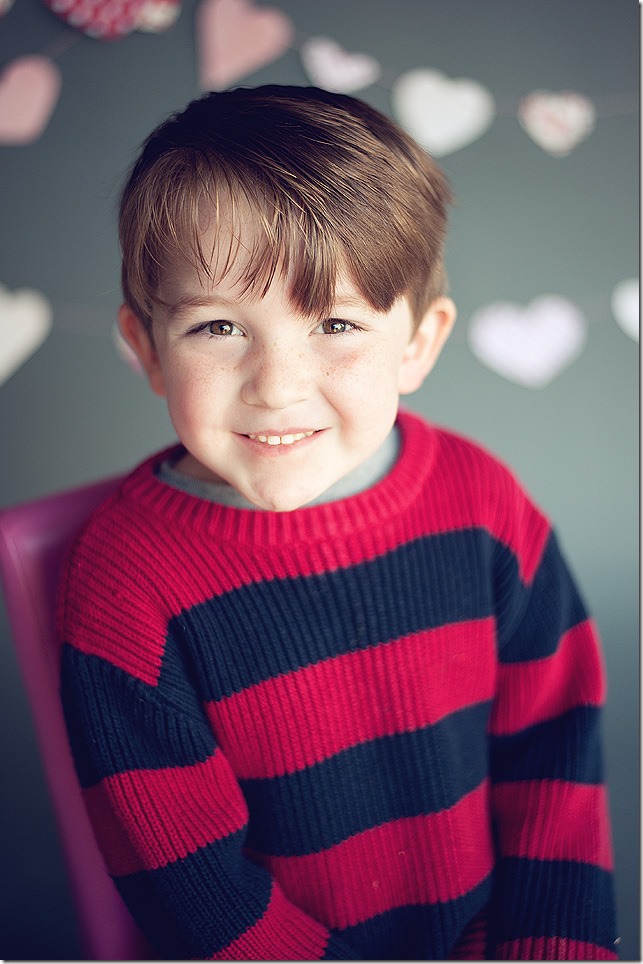 And in the mail this week she got this in a package: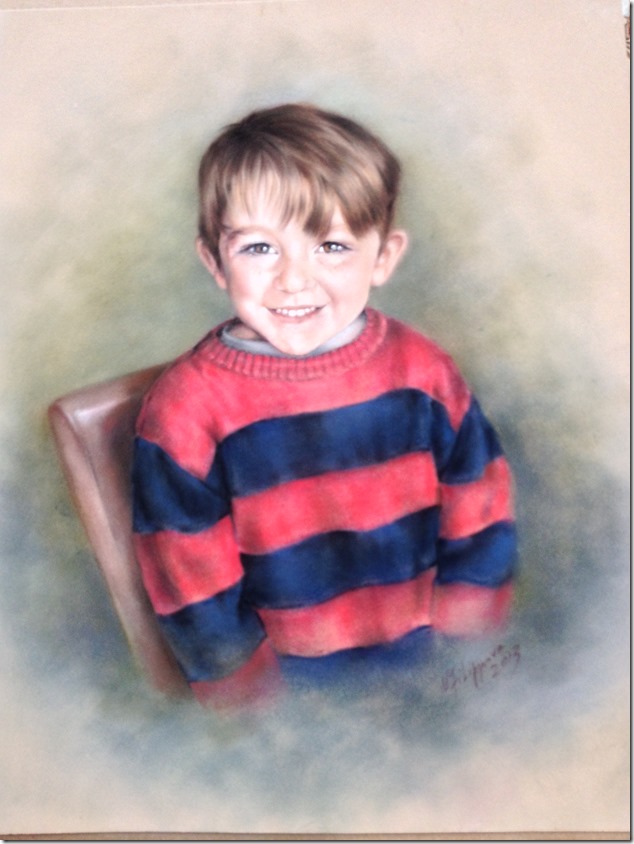 I was blown away by how beautiful this painting captured Garrett perfectly.  Amazing talent!!  Can you imagine being able to paint a portrait like that?   Wow.  I cannot wait to see this one framed and hanging on the wall at my parents house.
I also wanted to put a big photo on the wall of Garrett, but since my bank account is more limited than my parents, I chose to go a different, more modern route.  One of my favorite ways to dress up a wall is with large wrapped canvases. I use them everywhere. They are like the poor man's oil paintings for the twenty first century. Over the years I have bought several Groupons for different kinds of wrapped canvas prints, and let me say that not all wrapped canvases are created equal.  Some are cheaply made and poorly constructed with wobbly canvases that use the term "stretched" very loosely.  Let's just say you get what you pay for when it comes to wrapped canvases.  The cheap Groupon ones are just that—cheap, and usually go in the closet after about a minute because I'm too embarrassed to display them anywhere.  On the other hand, I've also dropped some cash into some really nice wrapped canvases from a specialty company that one of my professional photographer friends recommended to me.  I could definitely could tell a difference in the quality, but the price was so high I knew I wouldn't be filling my walls with them.
When I was contacted to review a free wrapped canvas from Create My Walls, I was excited to see that their prices were much more on the affordable side of the spectrum, but I wanted to try out their product to see how the quality it compared to other canvases I've bought in the past. I knew immediately which picture I wanted to use.  This one of happy, smiling Garrett is one of my all time favorites.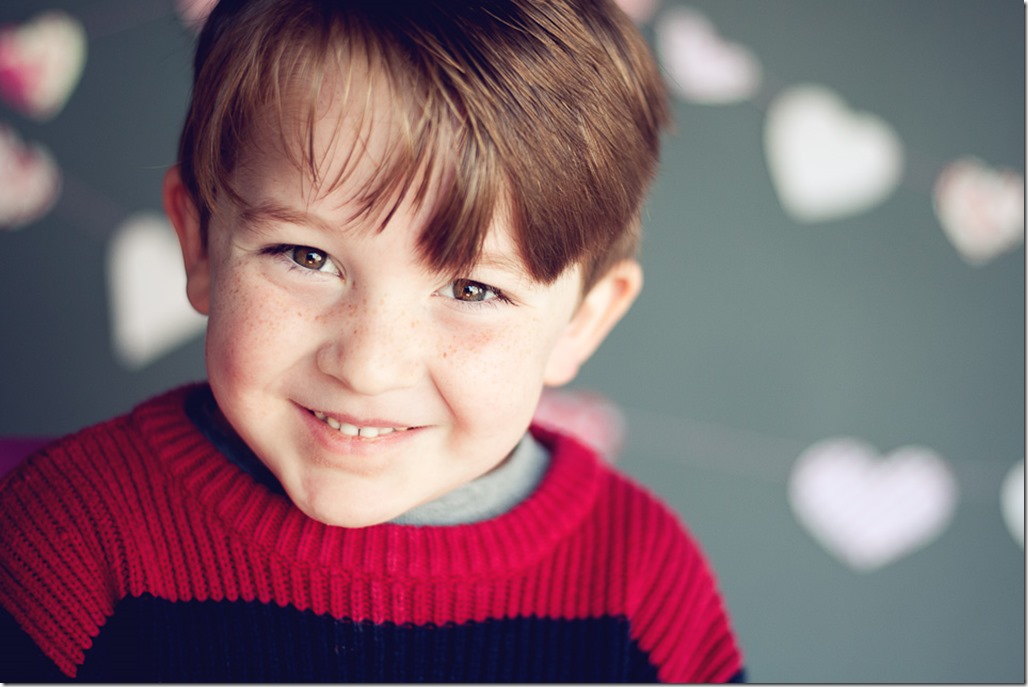 And I knew right where it would go at the turn of my staircase…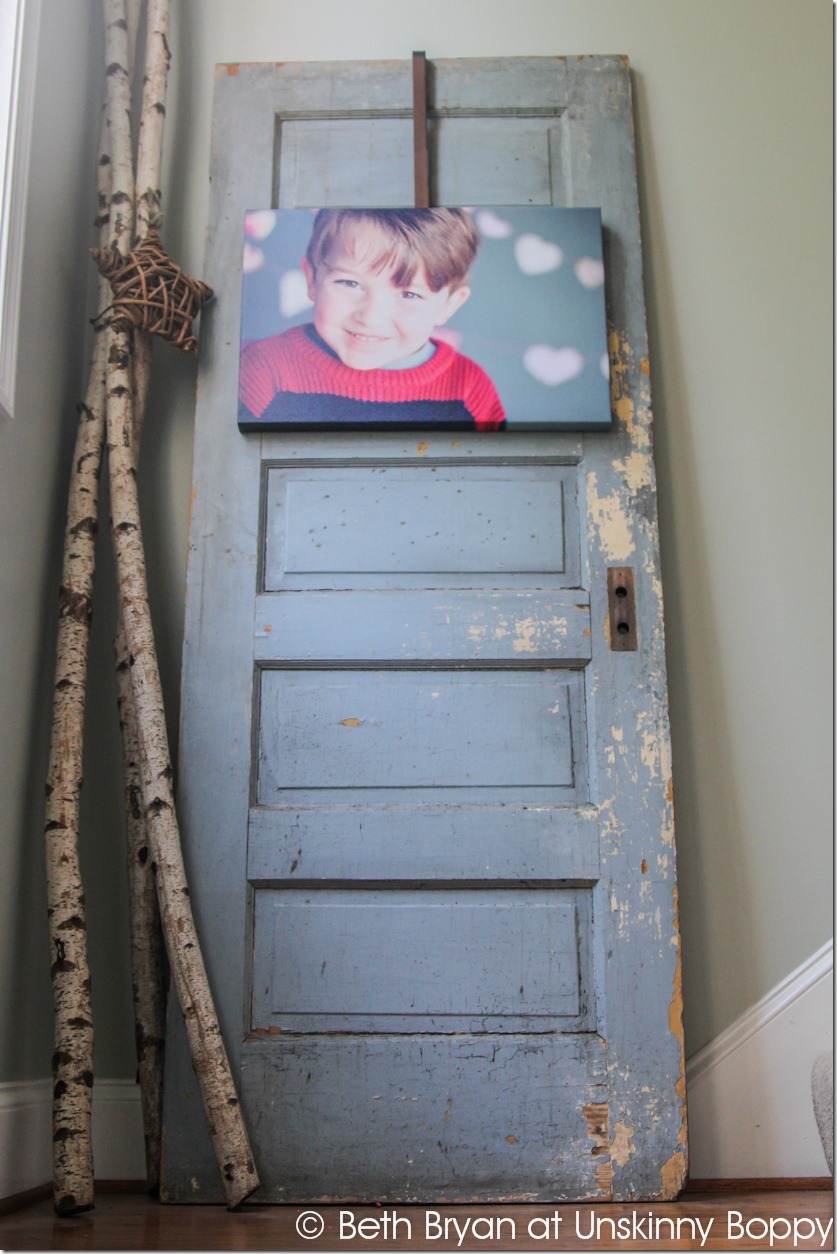 I'm happy to report that the Create my Walls canvases are excellent, as is the price!  I chose the 16×20 size, which fits perfectly on my old worn out door on the staircase.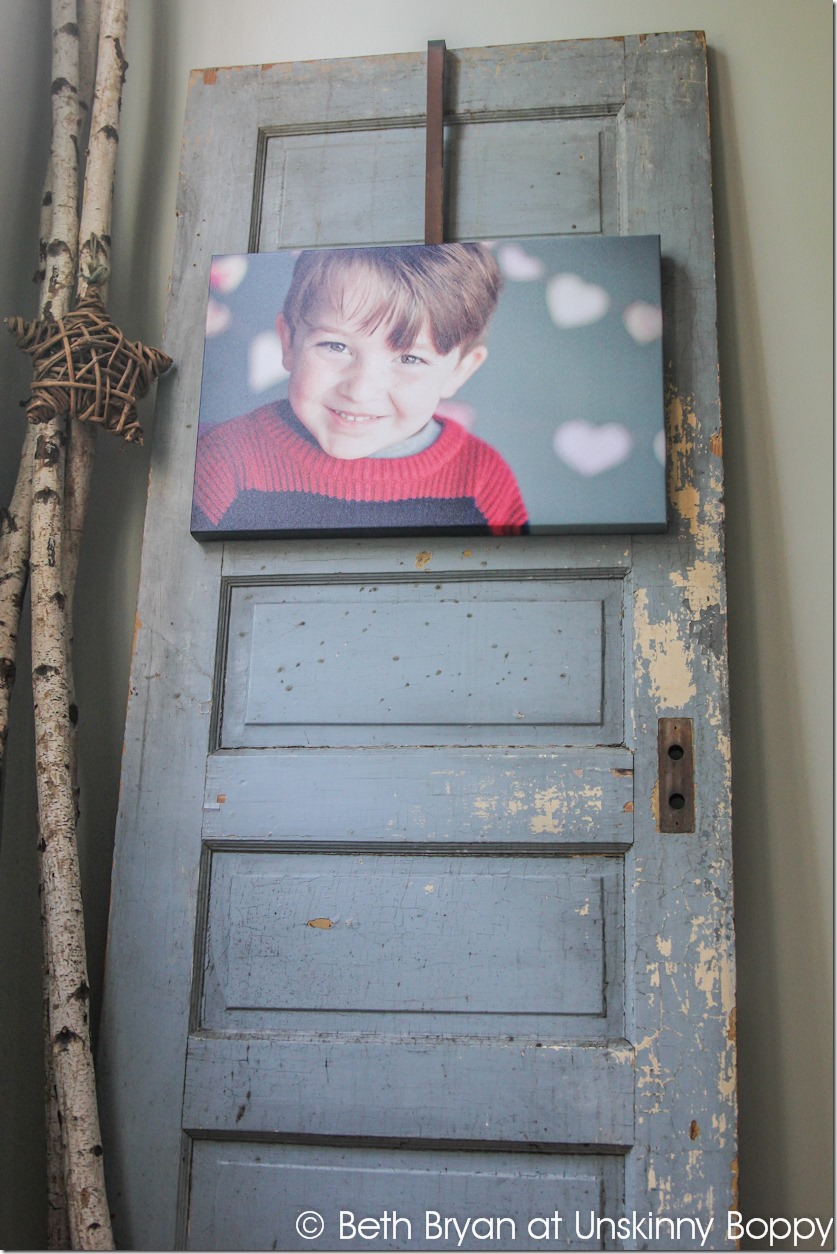 I love the way they blur the edges of the canvas, just like an old timey oil painting.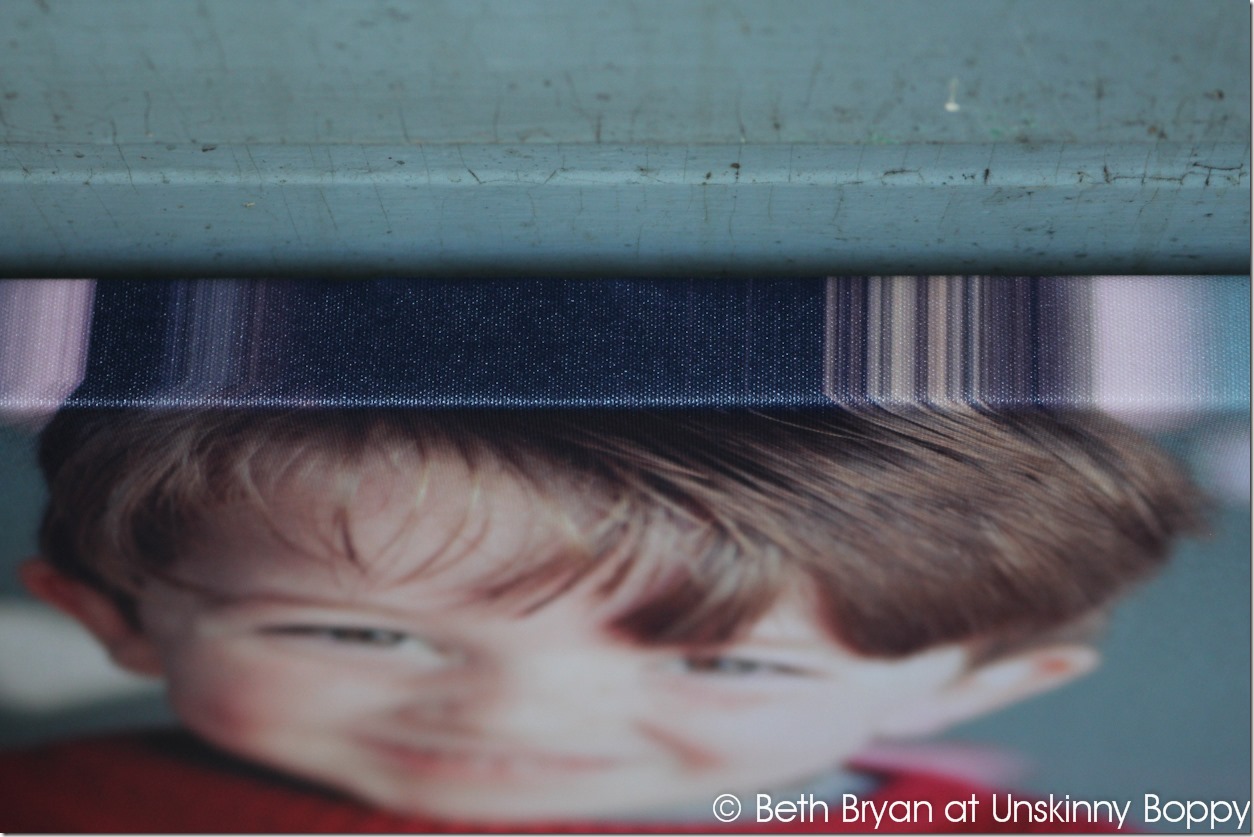 And the printing is tack sharp, which is important when you have an excellent photographer who captures crystal clear pictures of eyeball reflections!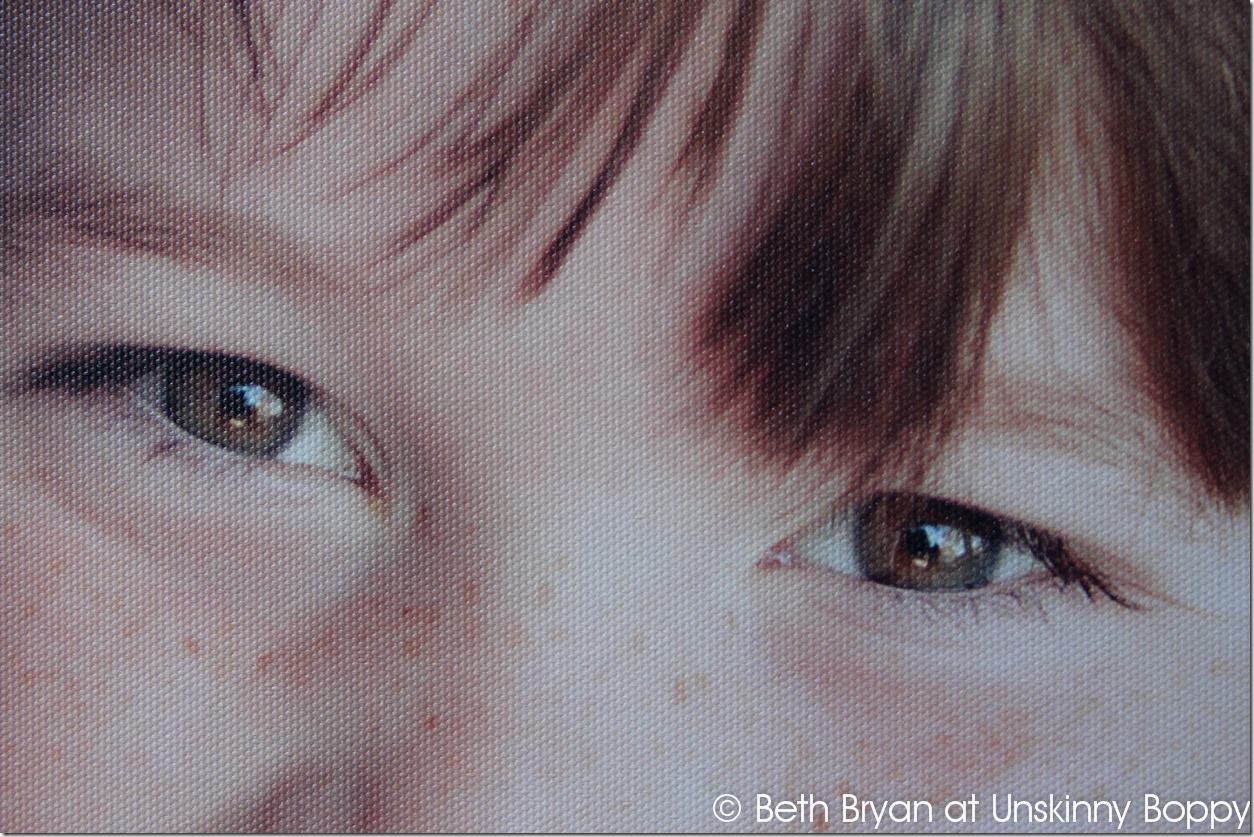 The corners are all tight and sturdy- nothing flimsy about this canvas.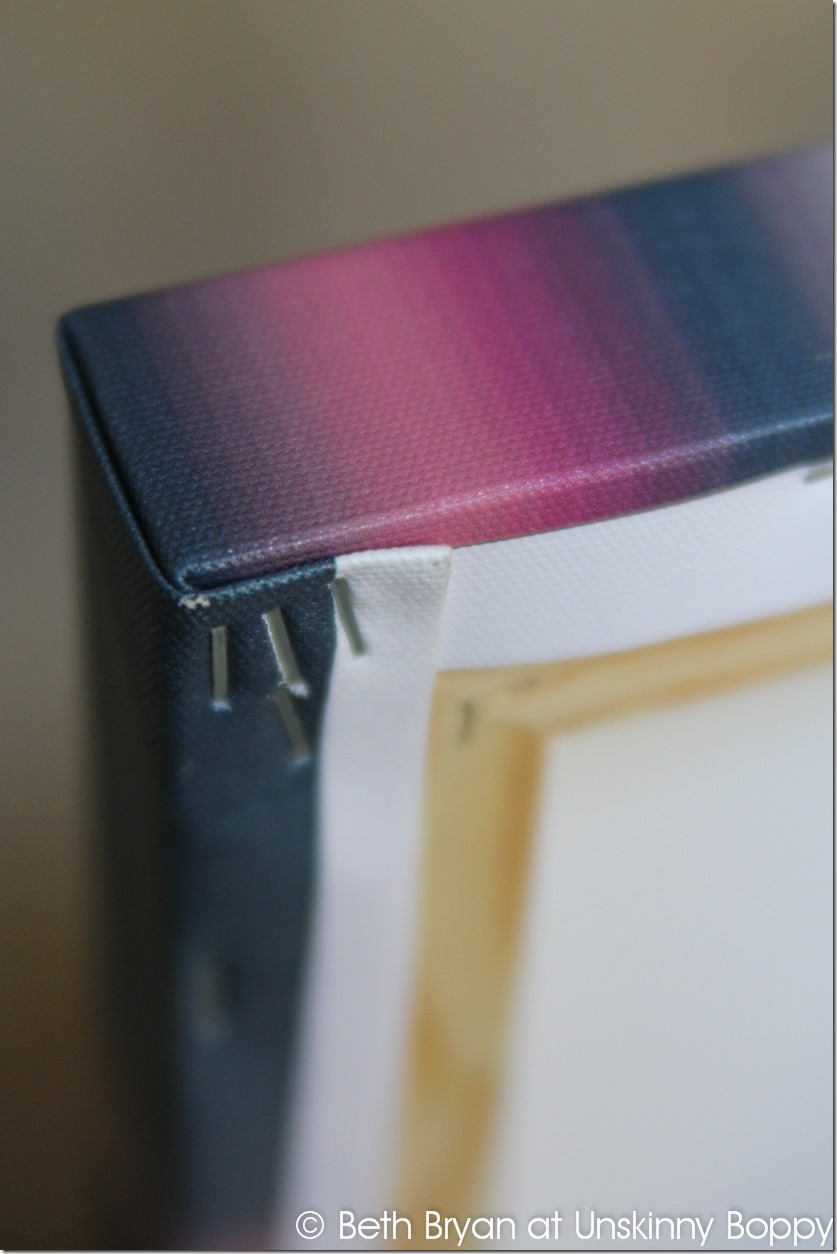 I'm loving this new canvas!  And I'm very excited to share a great special deal with my readers today!

You can get one of these beautiful wrapped canvas prints from Create my Walls at 30% off by using the special promo code "save30".  That makes the 16×20 canvas that is regularly $79 just $55 bucks! That's a pretty good deal! Click the button below to get started creating your masterpiece for your walls.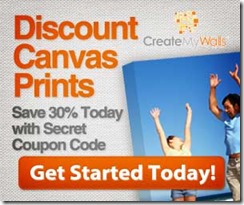 ---
In exchange for this blog review, I was given a voucher to purchase this free wrapped canvas from Create My Walls.  As usual, all opinions are my own.