In case you're not from around these parts, let me tell you about the peaches. Peaches are a big deal in central Alabama. Chilton County peaches are important enough that we replicate entire water towers to look like peaches.  The split part of the peach faces the interstate and moons everyone driving south on I-65 like a giant peach butt in the sky. It's a landmark that you'll never forget if you've seen it once.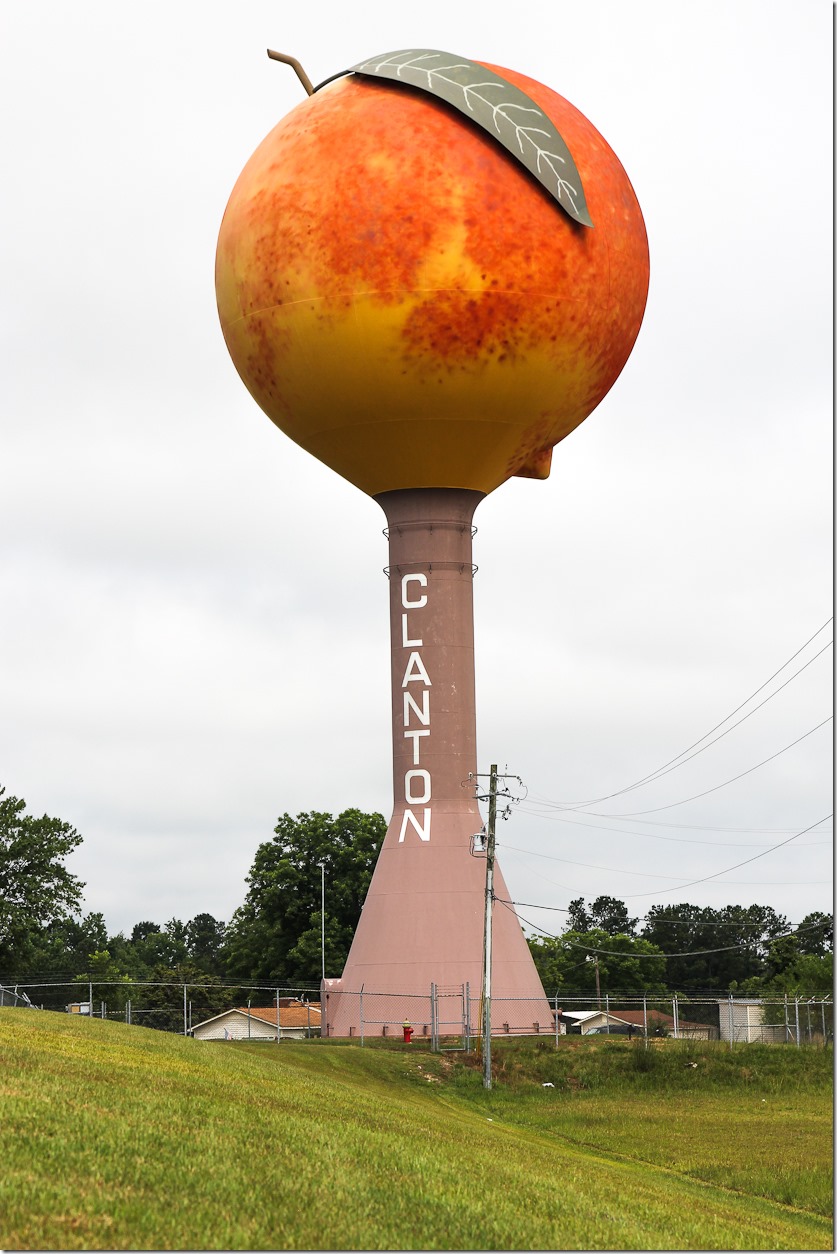 Peaches are at the peak of the season right now, so we bought a basket from Headley's Big Peach.  Usually we go on down to Durbin Farms or Peach Park but with the unbelievable Saturday beach traffic this year you can barely find a parking spot so we chose the one with easier access. Garrett is a peach-aholic from way back.  We love telling the story of the time when he ate an entire peach while strolling around the farmers market as a baby.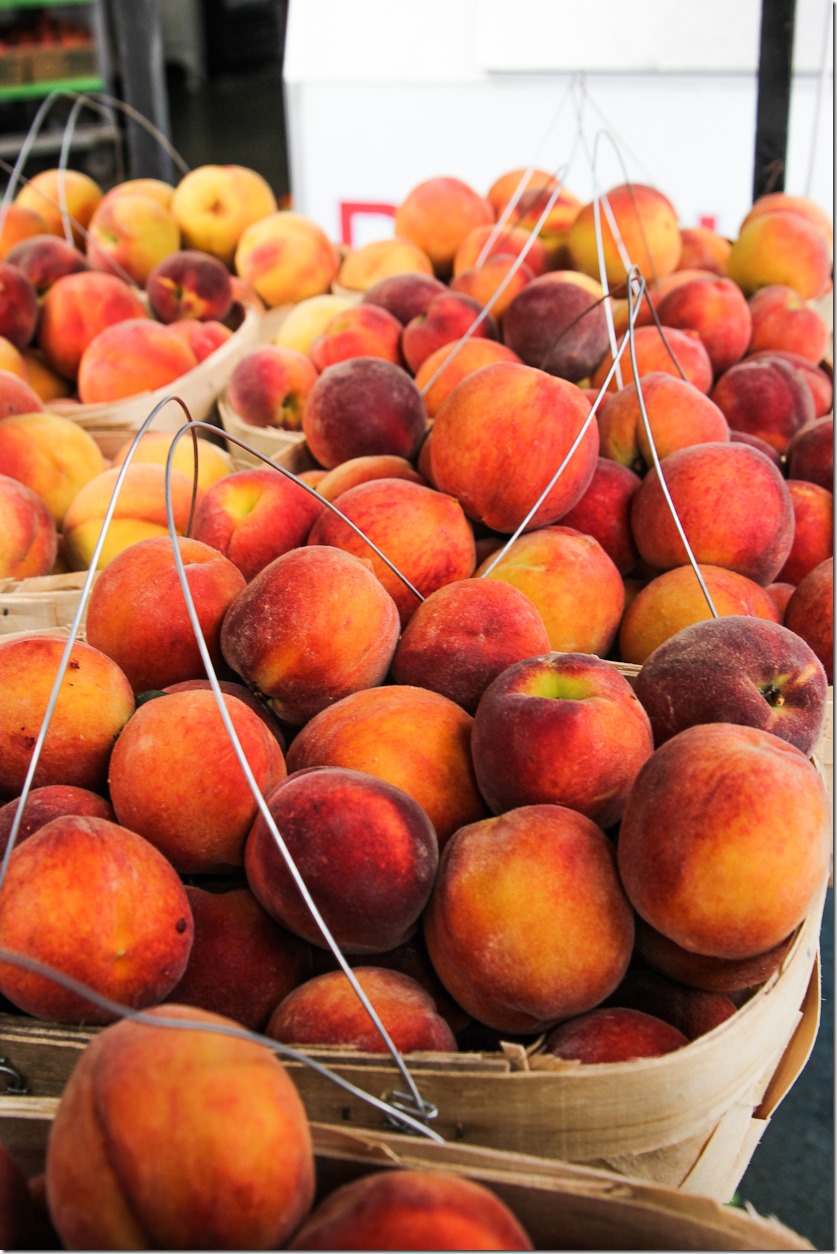 We also admired the stacks of watermelons and the rows and rows of pickles and preserves.

But the most exciting part about the Chilton County peaches is the annual Peach Festival in Clanton.  It was held this past weekend, and Garrett and I got to take a ride in the parade.  The Peach Parade is a huge event and draws most of the county into town to catch candy from the decorated floats.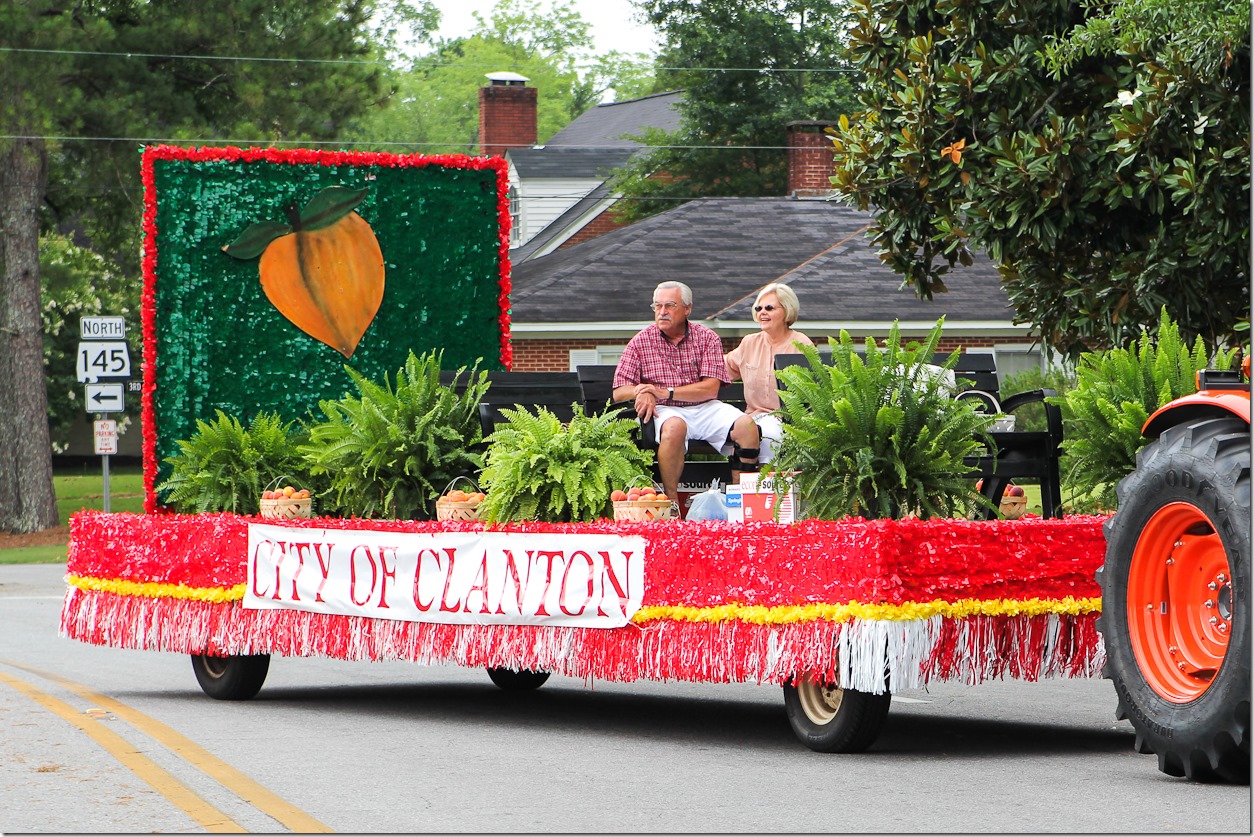 There are the Peach Queens of all ages all dressed up in their pageantry, with a float for each age group.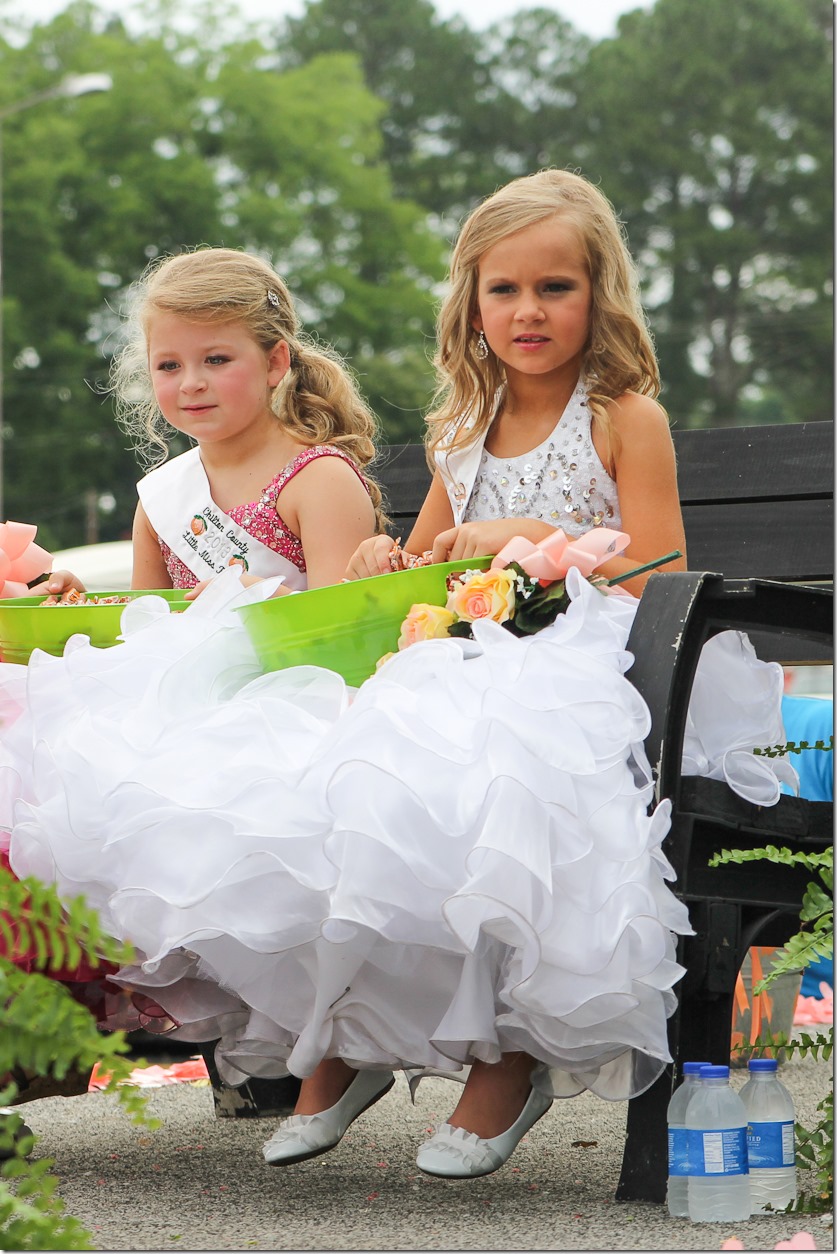 I cannot begin to imagine how hot these girls must have been in their full length gowns in the scorching Alabama heat.  We were told this year was cooler than most, but I was still melting all day.   They all looked beautiful, despite the weather.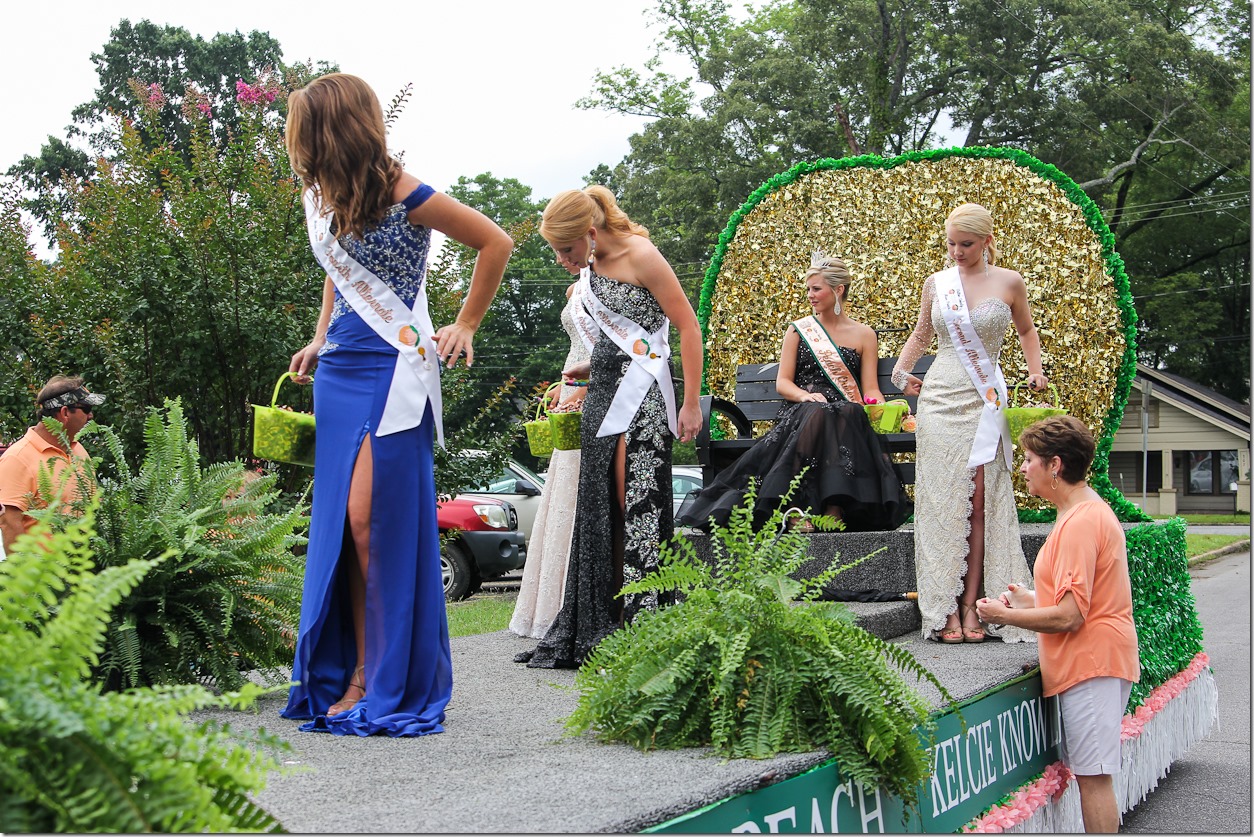 It was Garrett's first parade to ride in, and he was excited to sit in my lap in the convertible and toss out candy by the fistful.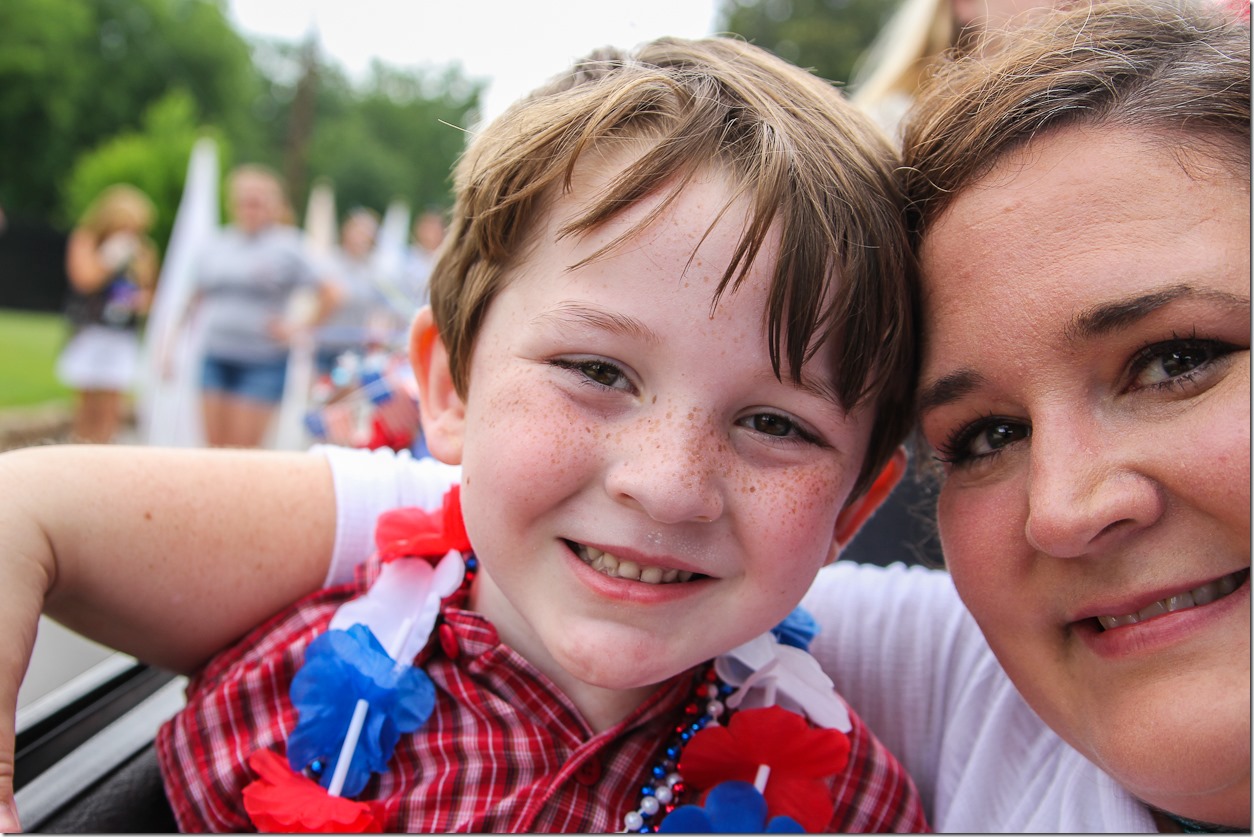 Most of the parade route through downtown Clanton was packed, so we had to keep throwing candy as fast as we could.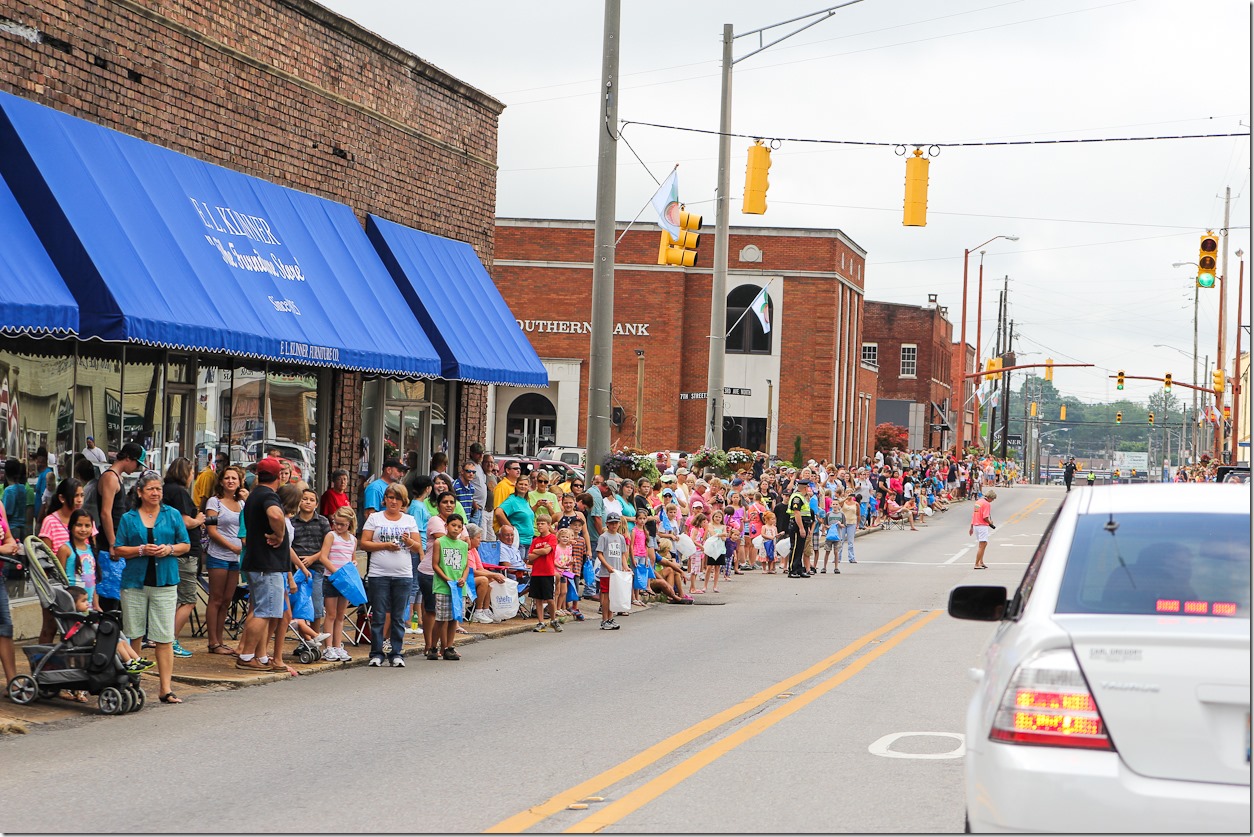 Now, I hate to admit this, but my arm was sore for two days afterwards from all the candy chunking.  I guess I can count that as my exercise for the weekend.  When I wasn't throwing candy I was snapping pictures along the parade route.  There were a few gaps in the crowds.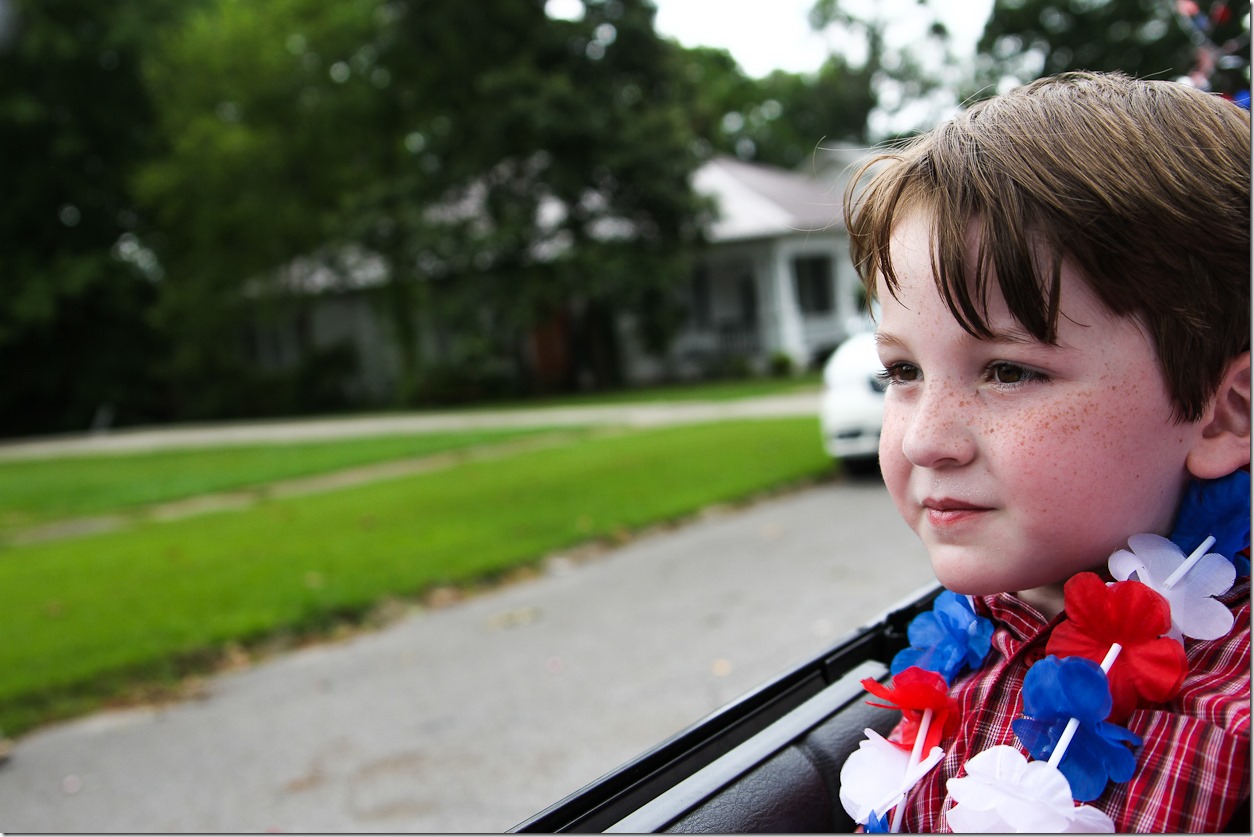 Some folks watched the parade from their front porch…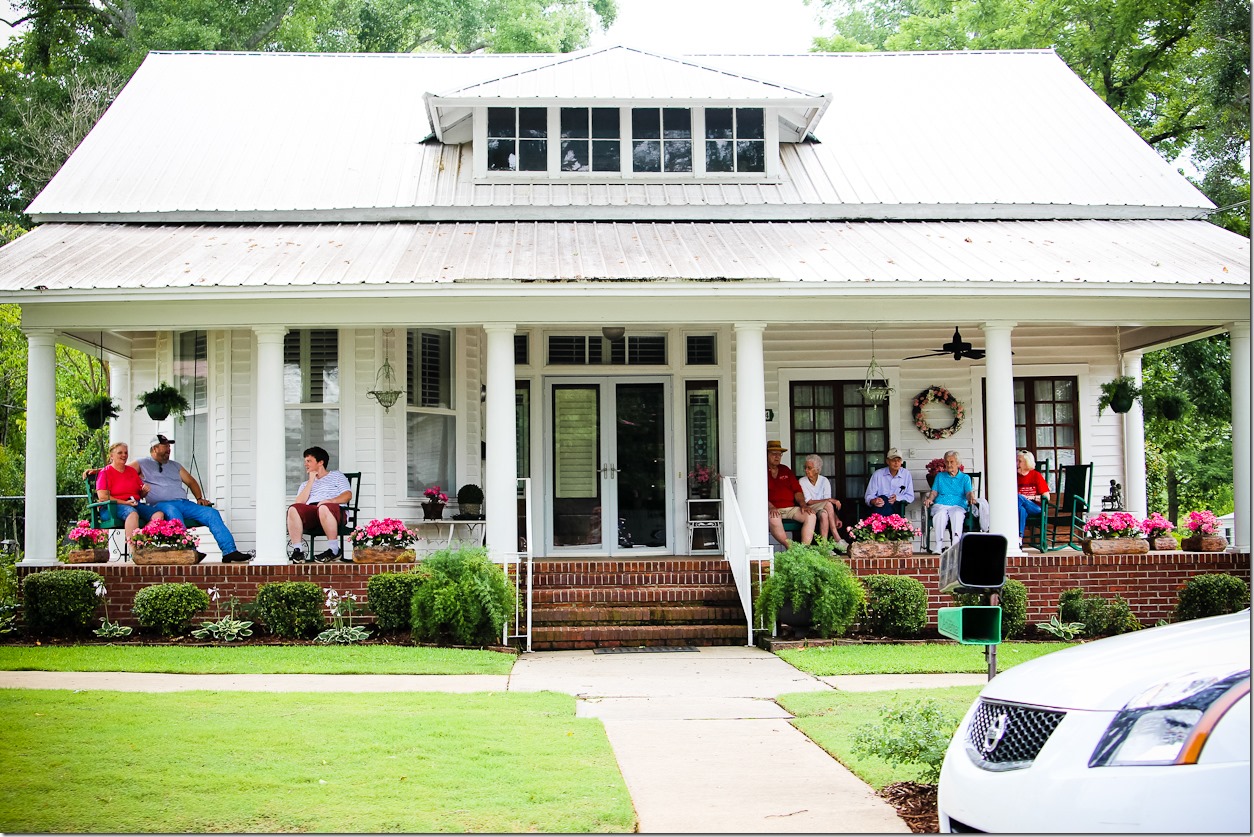 And others from their fruit stands.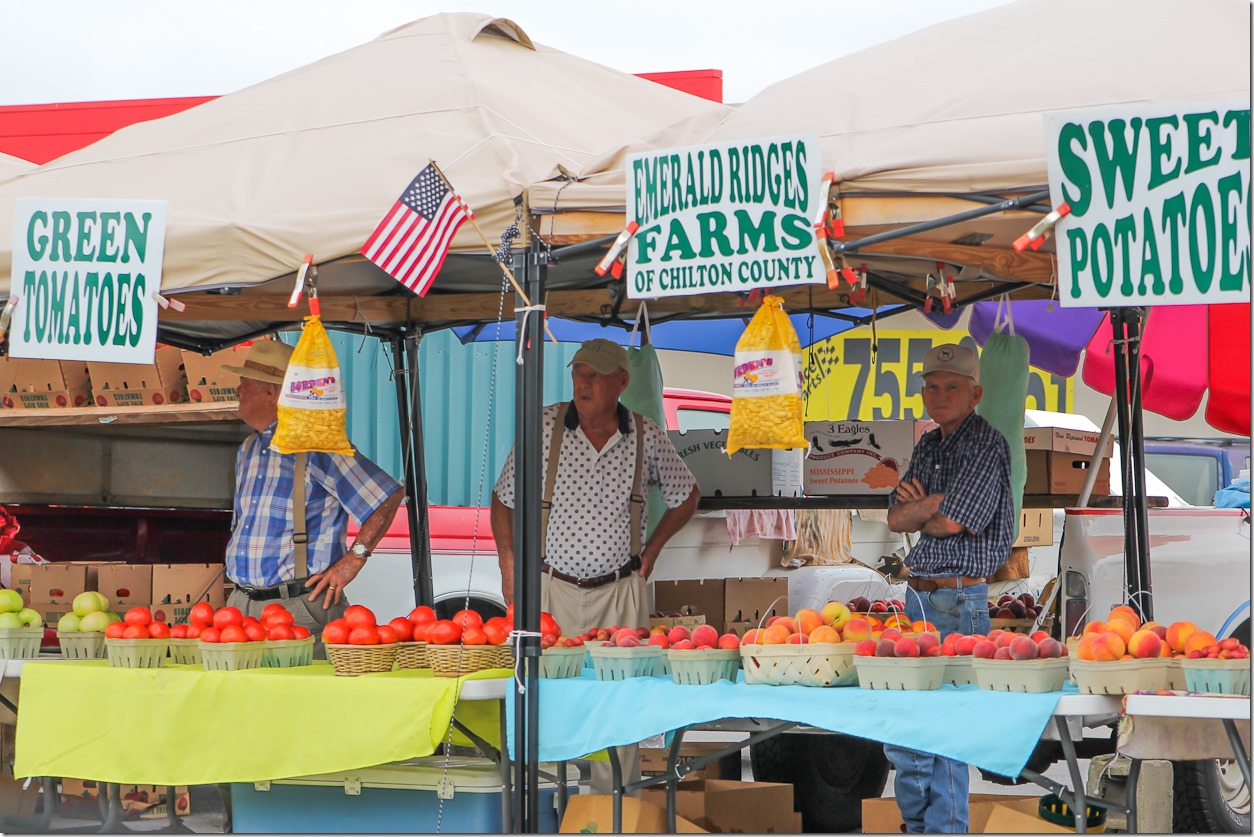 But one guy had to watch the entire parade in his rear view mirror.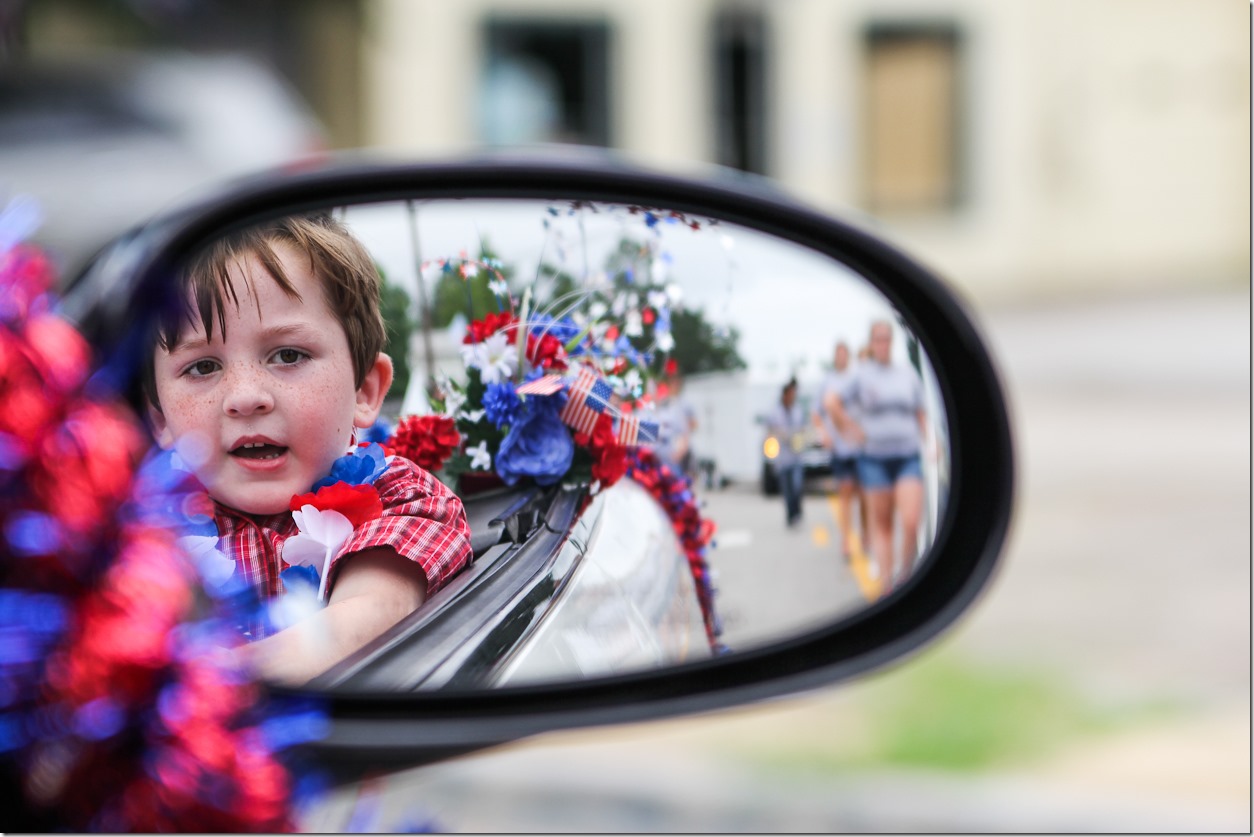 Can you see the wheels turning in this photo? "Hmmm… Should I eat it or should I throw it??"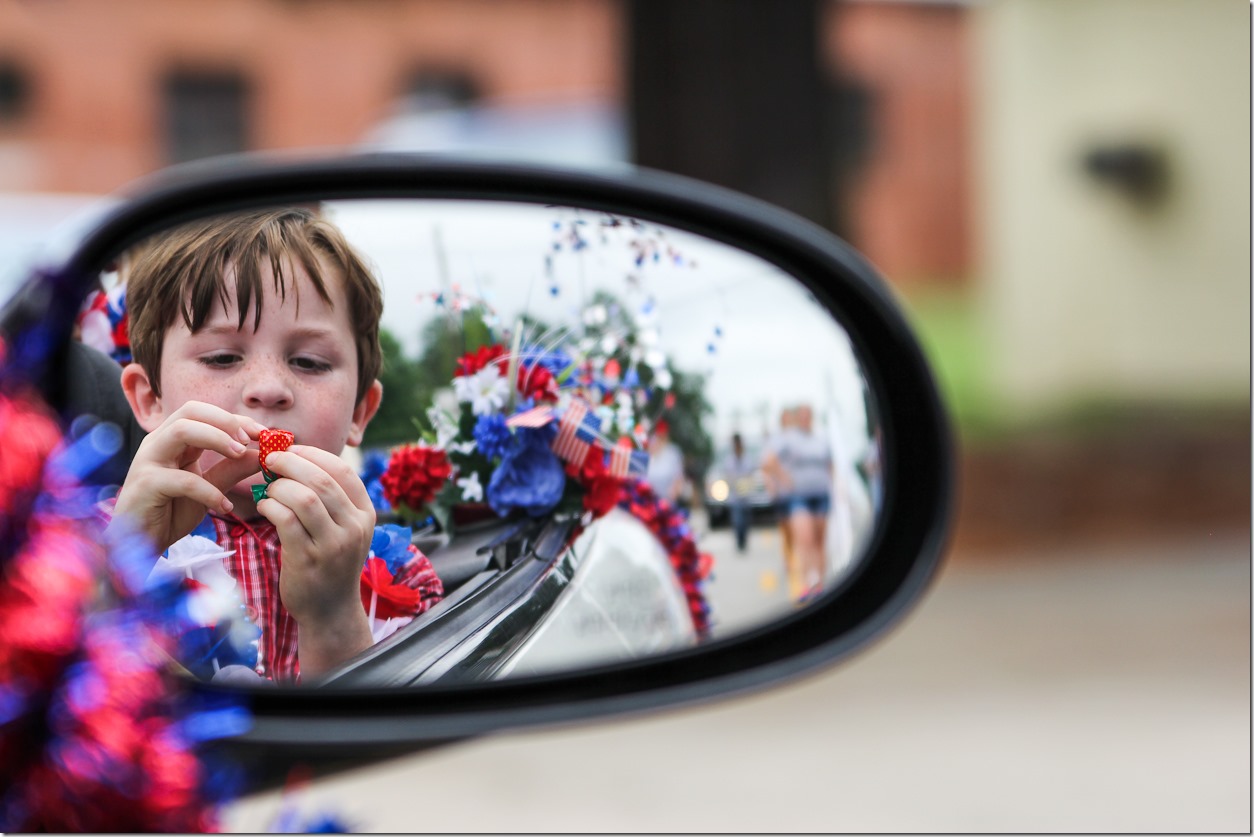 You can tell which choice won that argument.  Easy decision.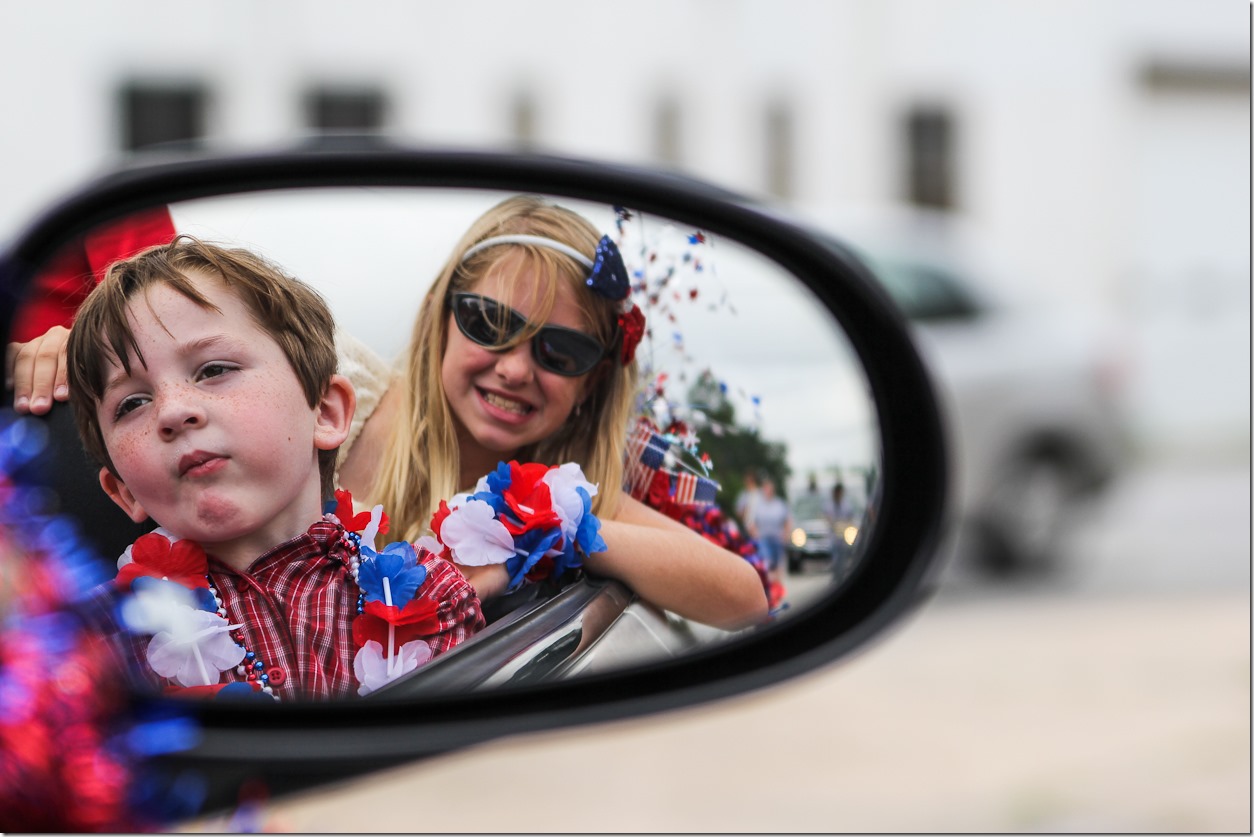 After the parade was over we headed up 145 to visit my cousin and her husband at their Kettle Corn booth at Liberty Day.  Liberty Day is the annual festival that happens on Main Street in the county seat of Columbiana.  We've taken Garrett to Liberty Day since he was a baby, but this was the first year that the Finkleas have set up shop to sell their kettle corn there.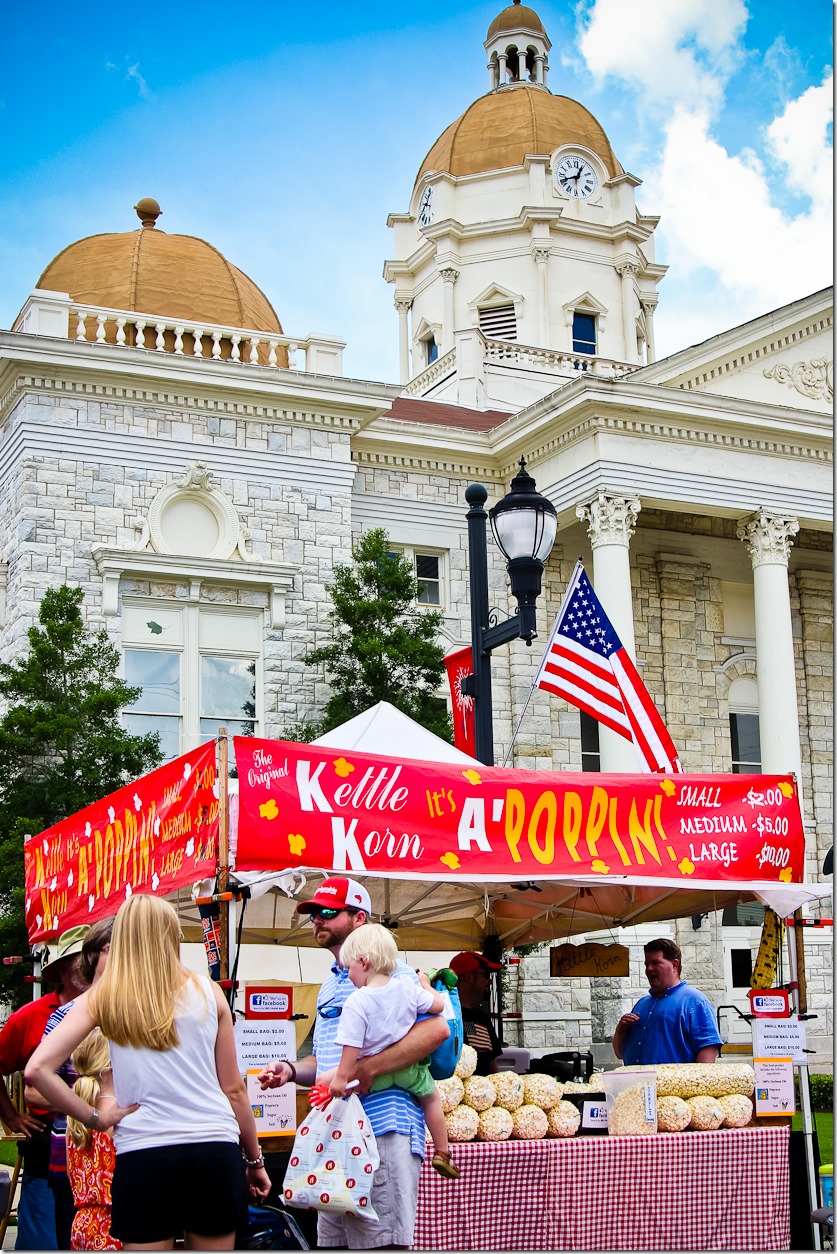 I love the Shelby County courthouse. It's such a gorgeous building.  I love me some small town Alabama. Can you tell? I also love Finklea corn.
 Garrett got watch from a safe distance while Bruce's dad turned the popcorn from this…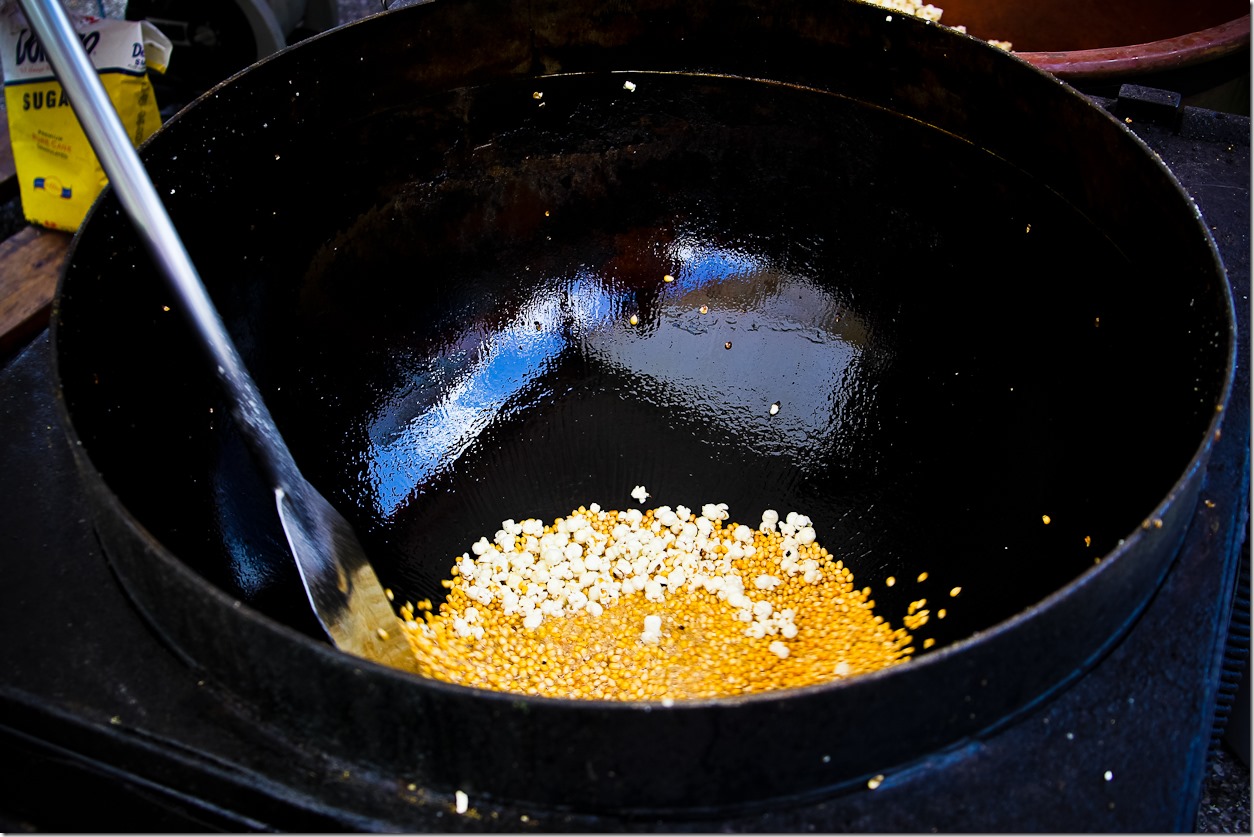 To this!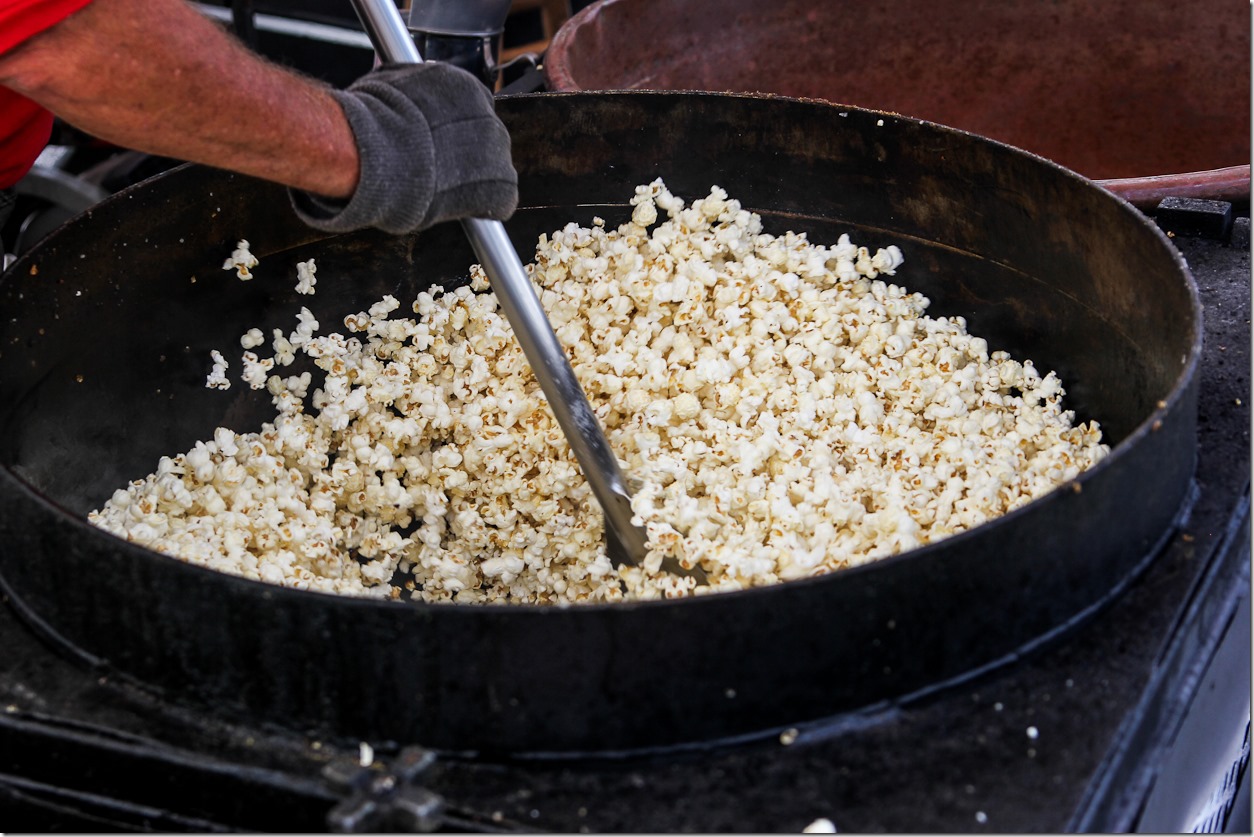 With a heaping helping of sugar thrown in somewhere in the middle…. I think I could survive off of Finklea kettle corn for the rest of my life.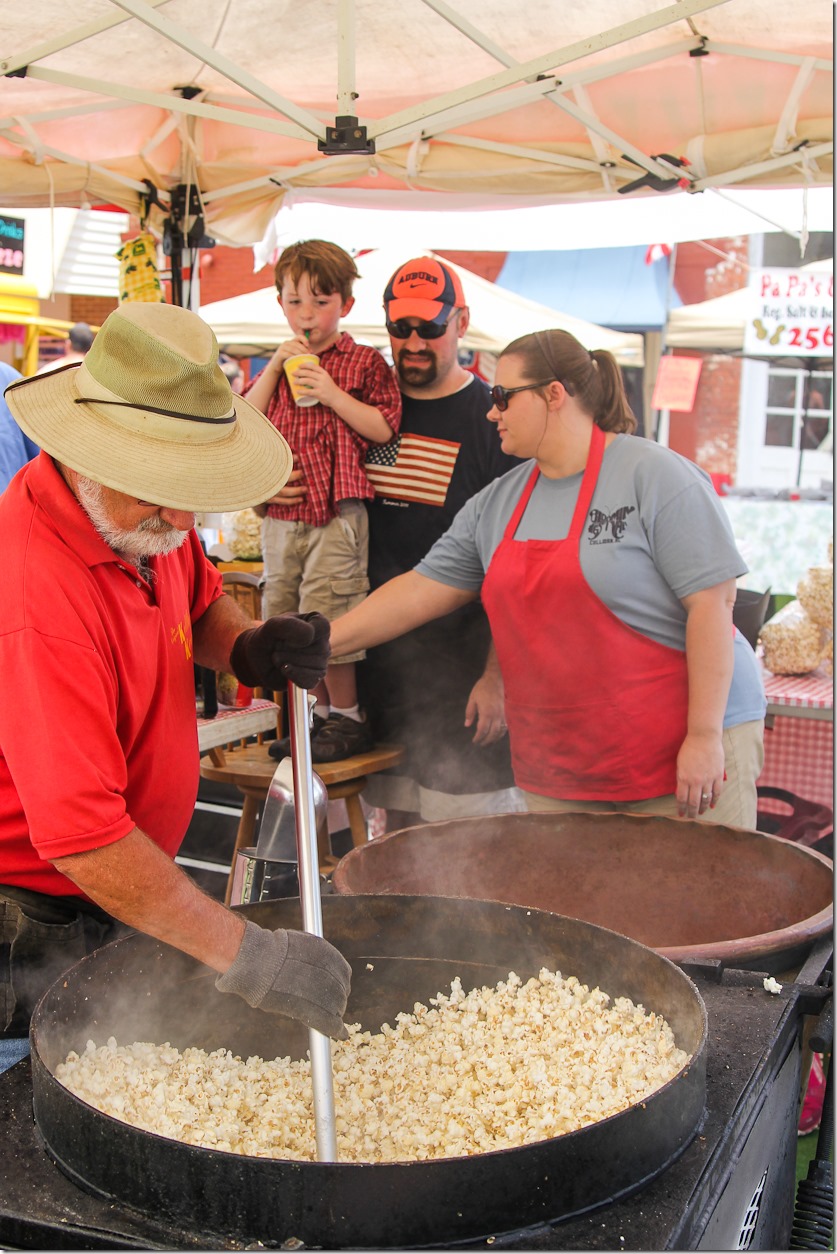 All in all, we had an excellent weekend. 
Summertime in the South is hard to beat.  Between the peaches, the parades and the kettle corn we are having an excellent summer so far.   I hope you guys are enjoying your summer and squeezing in as many fruits and festivals as possible!