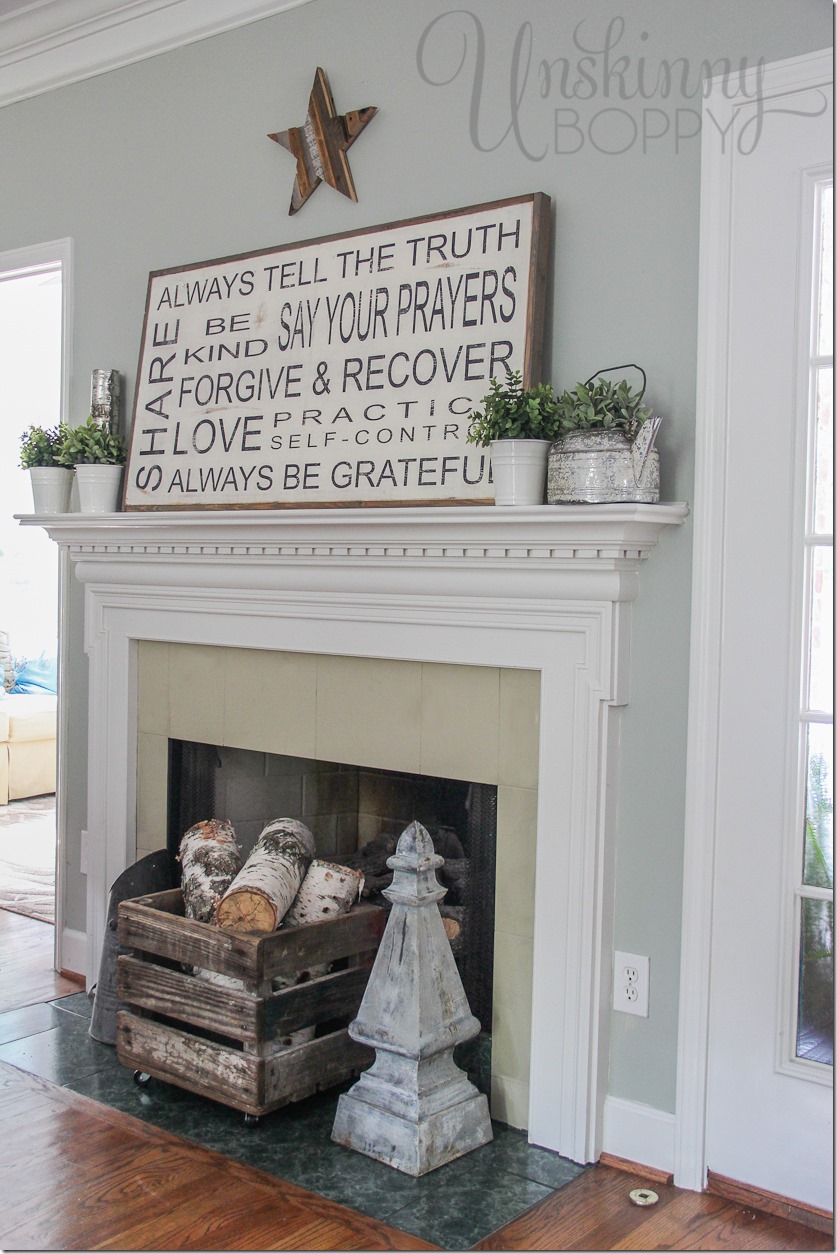 Who else is up for a little late summer mantel decorating? 
I have accumulated a couple of sweet new decor items lately, so I've been itching to redo the mantel to show them off.   When this amazing Family Rules sign arrived from Tara at Between You and Me I instantly fell in love with it. Actually, that's not true.  I was in love with it before it ever arrived at my house, because I have been lusting after it ever since I gave one away to a lucky winner a few months back. 
This handpainted sign is 48 inches of handpainted distressed perfection.  It looks SO great in my house.  I LOVE IT.  I've gotta admit that it will be great to keep it handy so when Garrett gets older I can remind him and his buddies to always tell the truth.  And be kind.  And share.  That last one will be great to use on playdates with my semi-spoiled only child.  Getting him to share his toys is a battle we are constantly waging. I cannot wait for the next time a friend comes over and G starts bickering over toys. 
I'll just point to the sign, raise my eyebrows and give him The Look.  It's gonna be awesome.  Gotta love decor that teaches discipline.

But I want y'all to be honest with me, now. 
Do you think that scrap wood star too Christmas-y for summertime mantel decor? I absolutely LOVE it, and I feel like it really works any time of year, but the more I stare at it the more I realize I probably should have held it in reserve until December for my Christmas mantel. 
Dangit.  I hate it when I get so excited to share something with you guys on my blog that I suffer from premature e-decoration.
You'll have to live with seeing it for both seasons, because I just love it.  I found it at a local vendor fair, and I'm thinking about trying to replicate it so I can show you all how easy it looks to DIY it.
The buckets and greenery came from IKEA, where I spent four hours browsing and searching on Sunday after the Haven Conference.  I have a love/hate relationship with IKEA.  On one hand they have some great stuff at deceptively good prices.  On the other hand, it makes me feel as if I am nine months pregnant with my first child and haven't bought a single thing for the baby yet then decide to run into Babies-R-Us to buy it all at the last minute.  Talk about an anxiety attack.  It's just so overwhelming, and all the product names written in Swedish make my eye twitch.  But there are some really good deals in there, so I powered through and racked up on stuff that I'll be sharing soon.
I'm also completely in love with the metallic birch vase that my came to me as a gift from my wonderful friend Allison.  She mailed it to me out of the blue, just because she loves me.  And I love her.  It had my name written all over it.  I'm so blessed to have such great friends who buy me home decor gifts just as a "thinking of you".  Allison is going to be giving birth to her first child any day now, and I cannot WAIT to meet this little man. Come on Baby!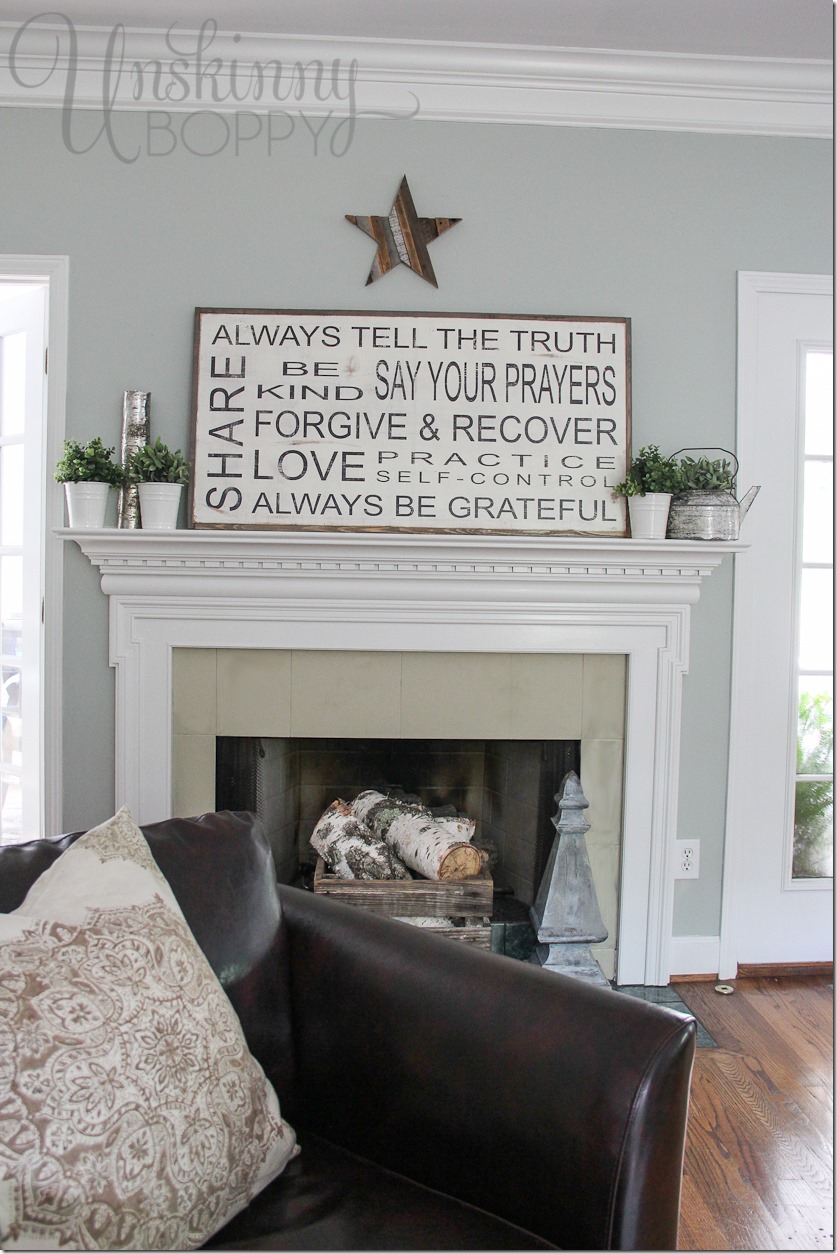 Speaking of good news… here is some more very exciting news!  Tara from Between You and Me Signs is offering my readers a special discount on any product in her etsy store from now until the end of August. 
Use the code UNSKINNYBOPPY to save 10% on any of her fabulous signs in the etsy store!
Y'all go show Tara some love, ok!?   I promise that shopping in her etsy store will not make your eye twitch. 
Have fun shopping!
---
A great big huge THANK YOU to Between You and Me Signs for sending me this sign to review on my blog for her etsy shop. As usual with every blog review I write, all opinions are my own. And you better believe this sucker is awesome.