I realize that this post series is not for everyone who reads this little blog of mine, so if I'm boring you with all my vacation photos please feel free to skip out on these posts until I get back to my regularly scheduled DIYing.  But, if you're like me and you love seeing the world from other's points of view, then read on and hear all about the middle of our 2012 trip to Pennsylvania Dutch country and the Hamptons.
You can find Part One of the trip here:  Autumn in Amish Country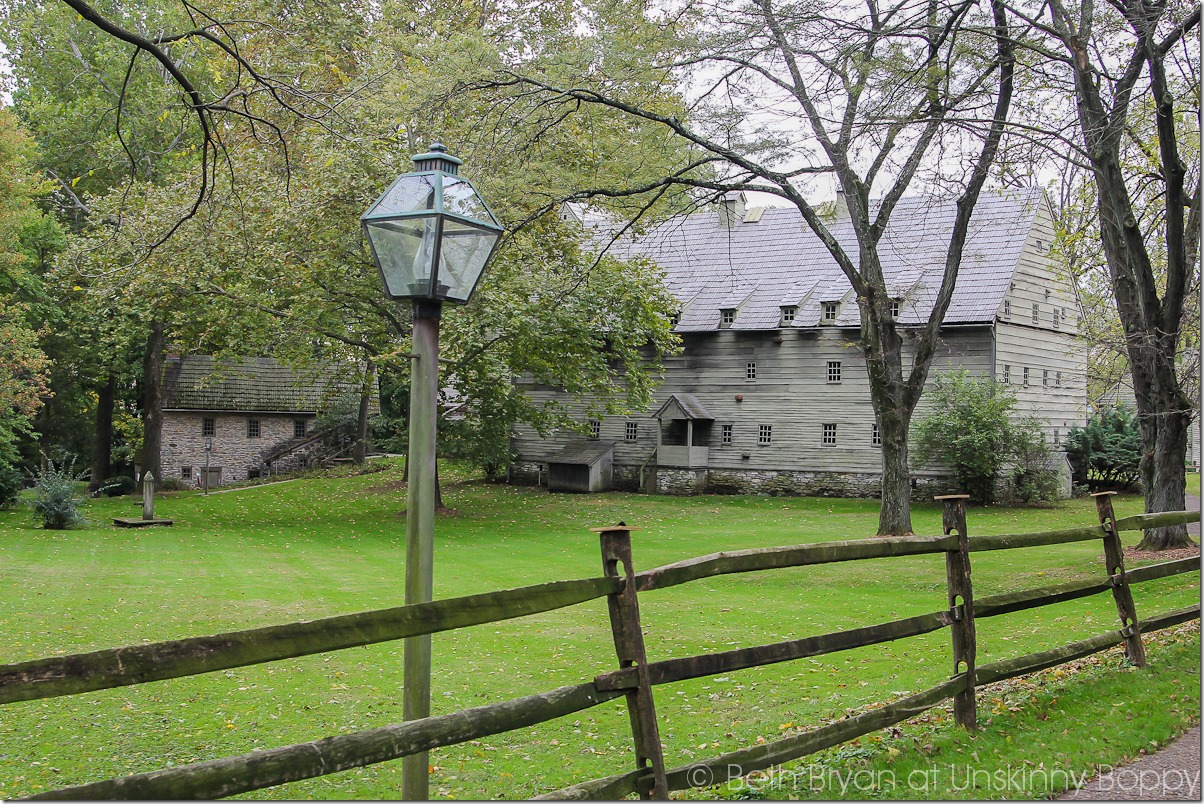 We ventured out of Intercourse for the middle part of our trip and took a side trip to the Ephrata Cloister on our way to Hershey.  Unfortunately we arrived on a day when they were not opened to the public for tours.  Instead we were greeted by this cute little squirrel poking his head out of the hole and telling us to take a gamble and sneak around the gate anyway.  So we did.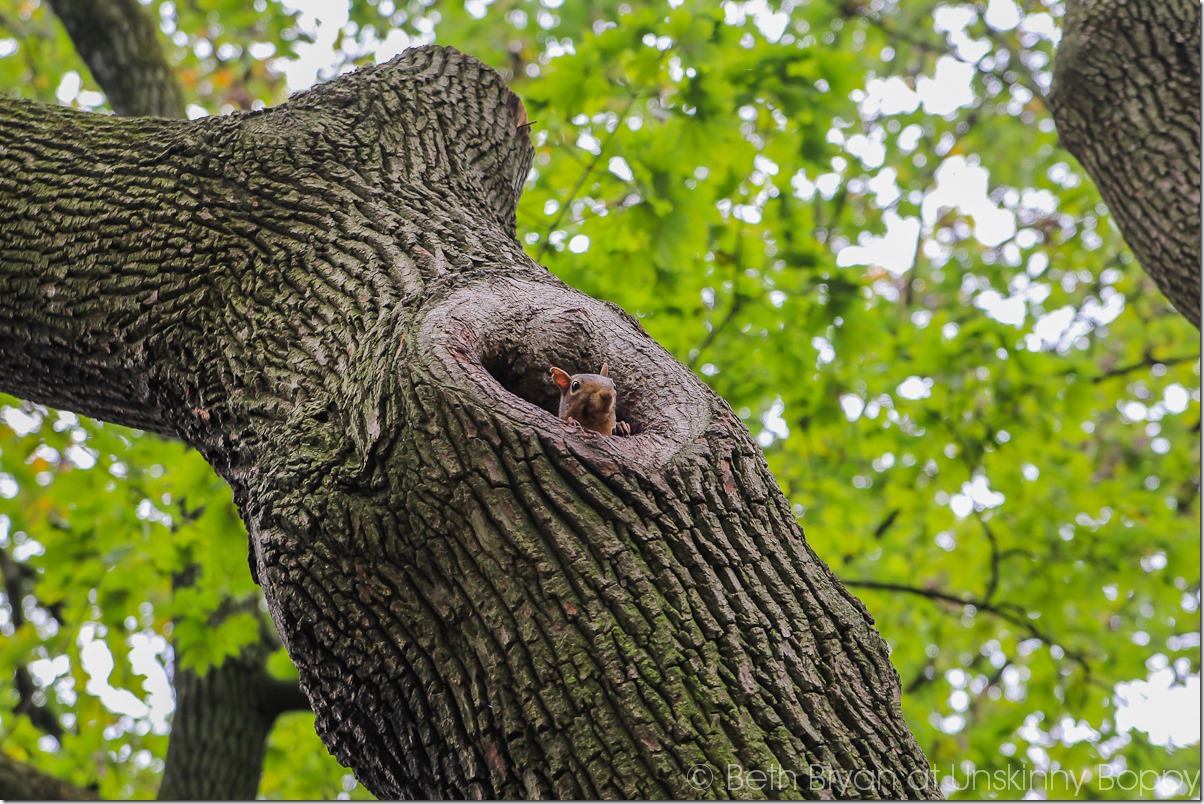 And I'm so glad we did!  There was an elderly couple who also jumped the gate with us, so we didn't as bad trespassing with a pair of white haired accomplices.  Plus it was a tiny wooden gate that was unlocked, so it was practically an open door anyway.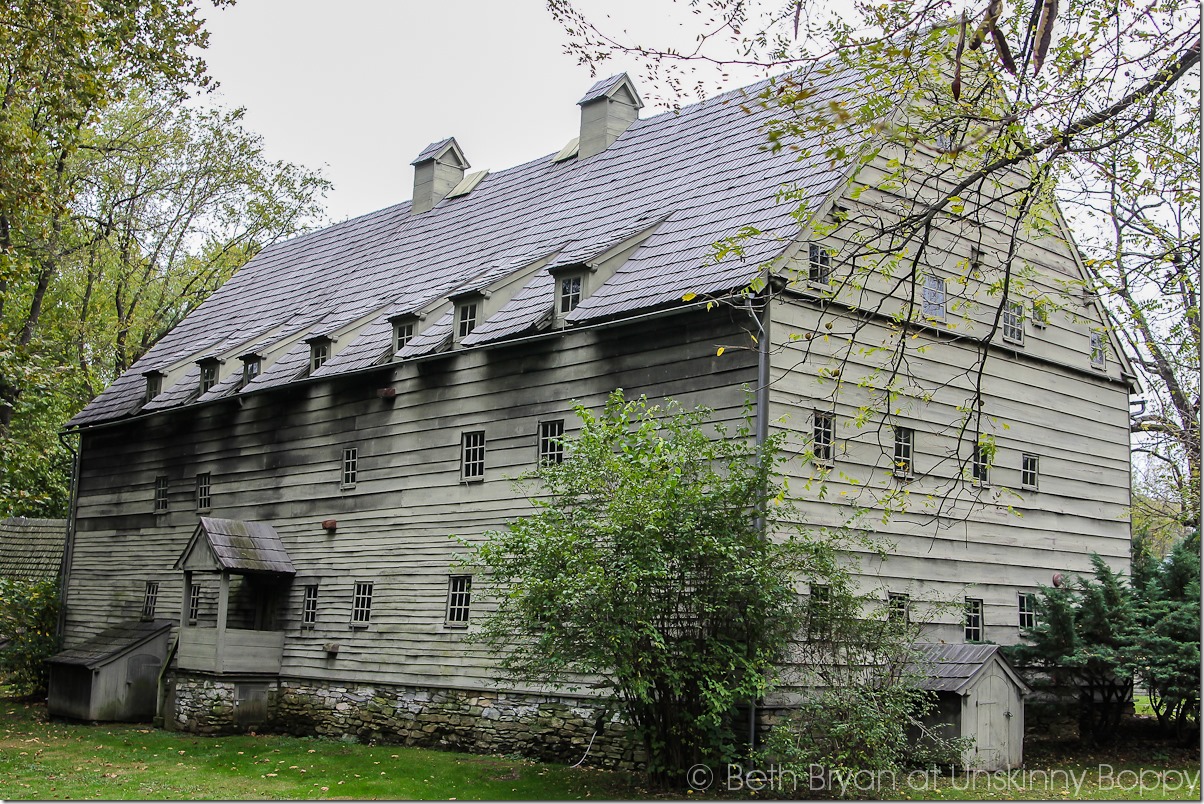 The Ephrata Cloister was built in the mid-1700's by German people who came to America to start a Seventh Day Adventist commune.  The people who lived in the Cloister were expected to follow extremely strict rules including celibacy and Sabbath keeping, all while eating just one vegetarian meal per day and waking up in shifts to see if Jesus had arrived yet.  As you probably guessed just from reading that last sentence, it only took 80 years for all the celibate membership of Ephrata to die off, leaving the place to the married church members who were the "new generation". And, not surprisingly, like most of the churches I've ever attended, they all got into a big fight over doctrine and what stuff belonged to whom and wound up splitting apart and suing each other.  This landed the Cloister in the hands of the Pennsylvania Historical Society, which thankfully preserved the site and the legacy behind it minus all the religious drama. (source)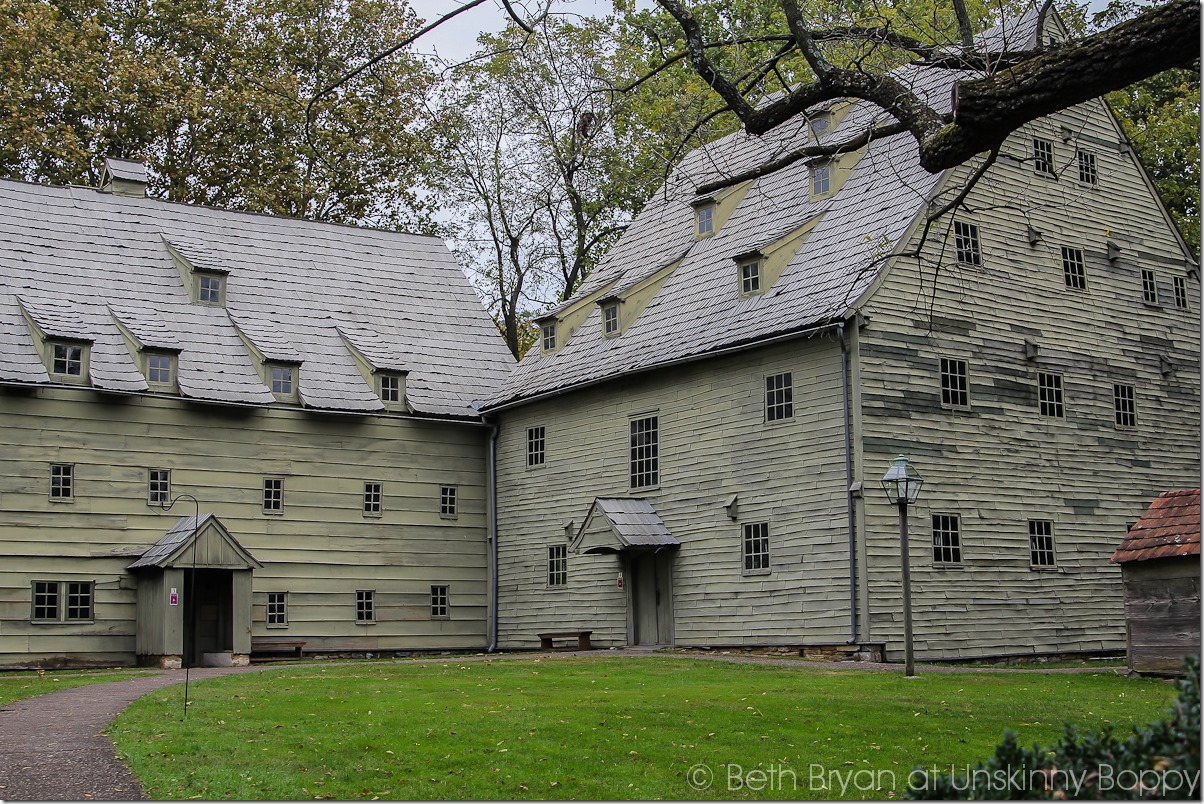 The closer view of these buildings was simply AMAZING. The main buildings were huge, towering over the smaller outlying buildings.  I wish it had been open so we could have toured the interior rooms, but the outside was so peaceful on that cool, crisp autumn morning that it was just a perfect place to wander around and admire the architecture.   Since I'm a sucker for old historic buildings and weathered wood in that olive green color I was in big green building bliss.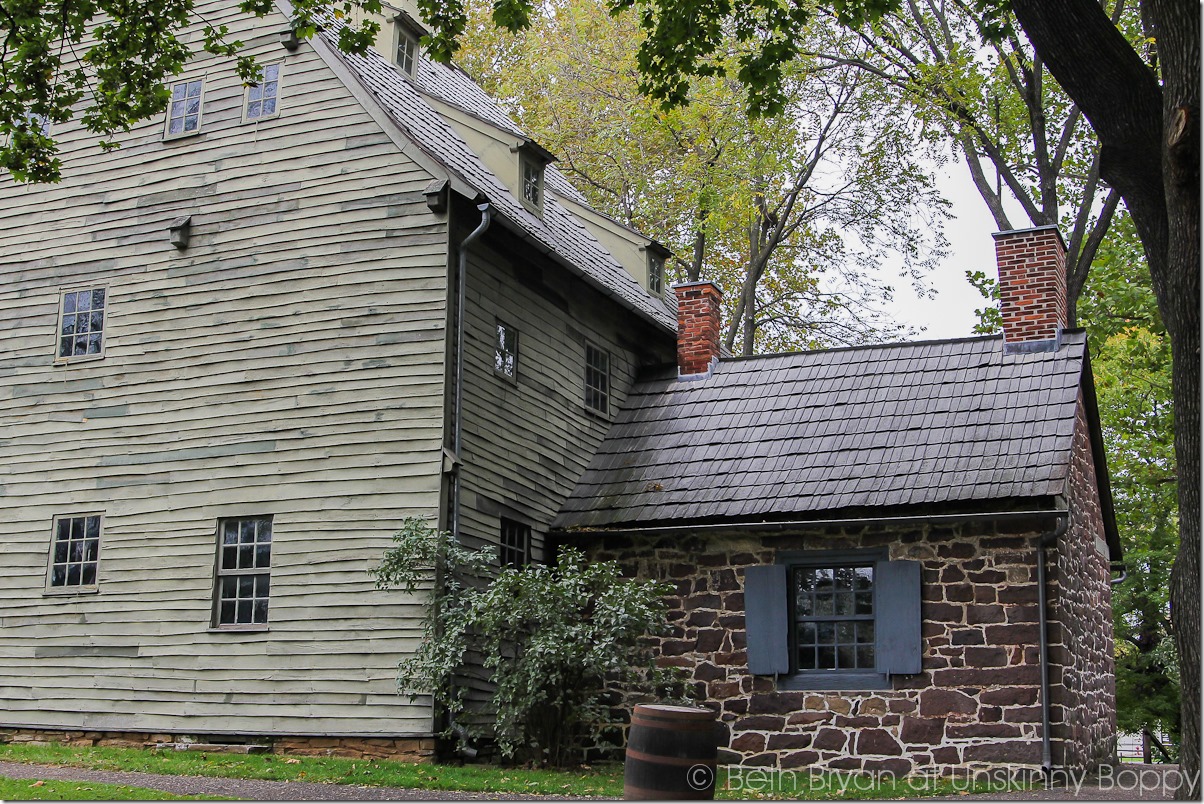 According to this Youtube video tour of the Ephrata Cloister architectural style it is unlike anything you'll find anywhere else in America. I would agree with that statement, because I've never seen any architecture quite like it.   The Small Bake House oven was like stepping back to a medieval time.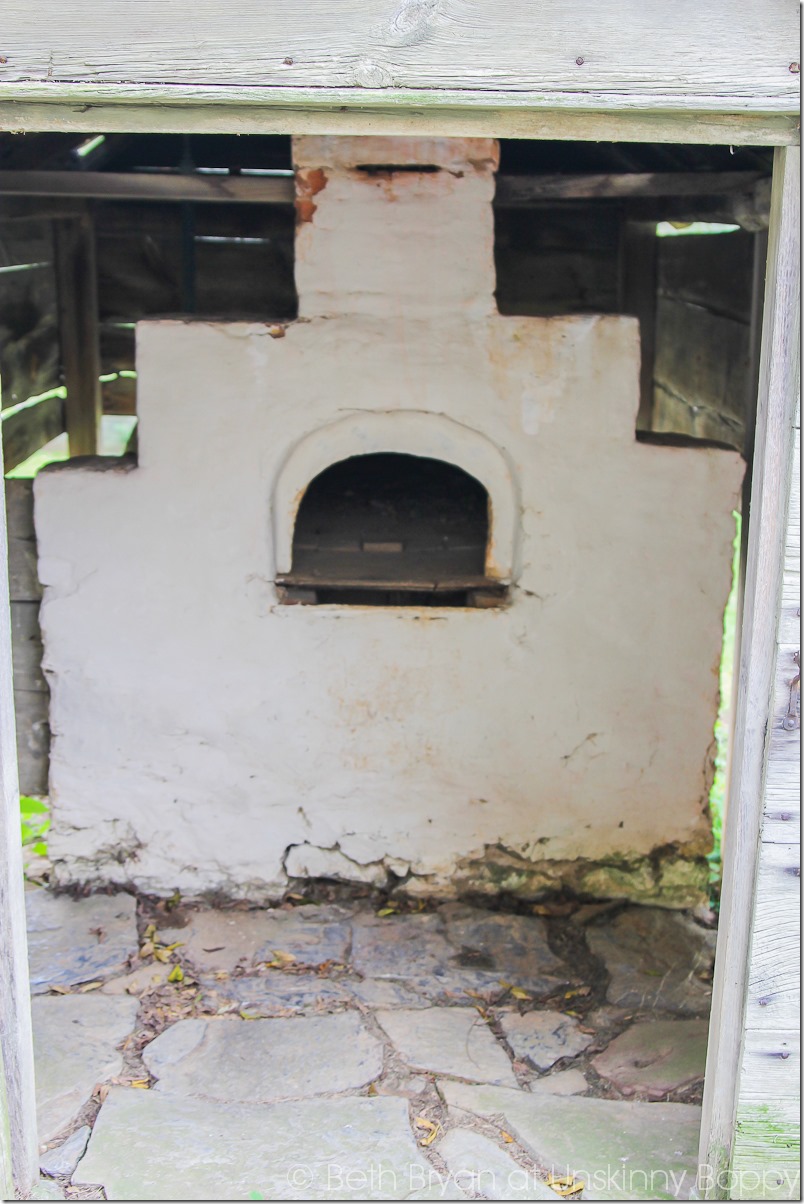 And these windows breaking up the roofline of the building are gorgeous.
Look at the shingles…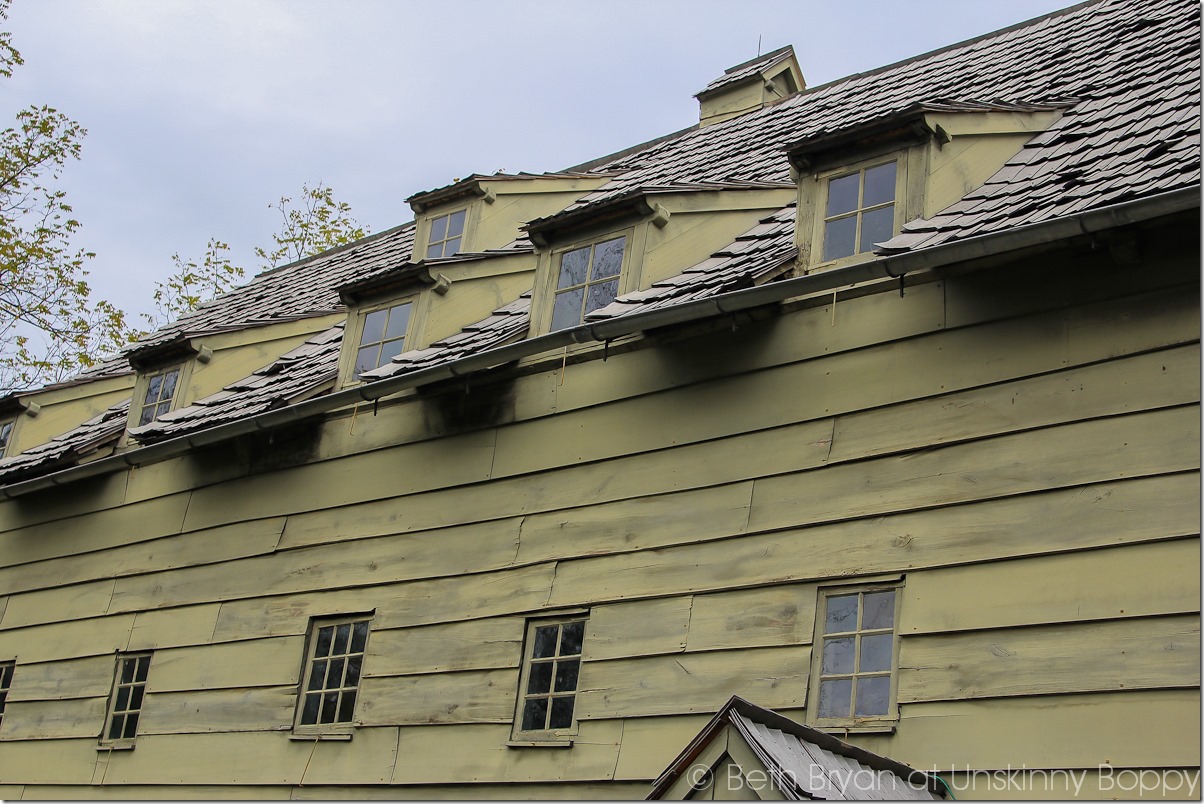 …and this stacked stone.  Dreamy.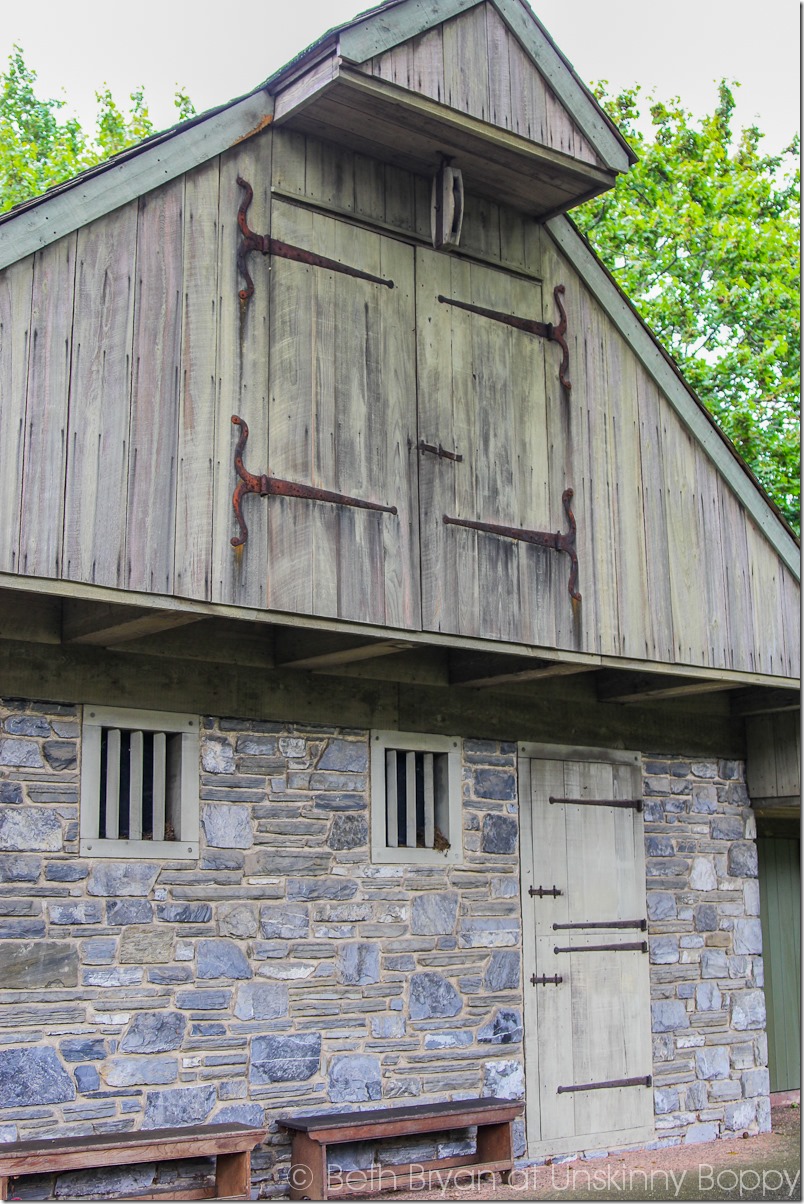 The church was not quite as unique, but still beautiful!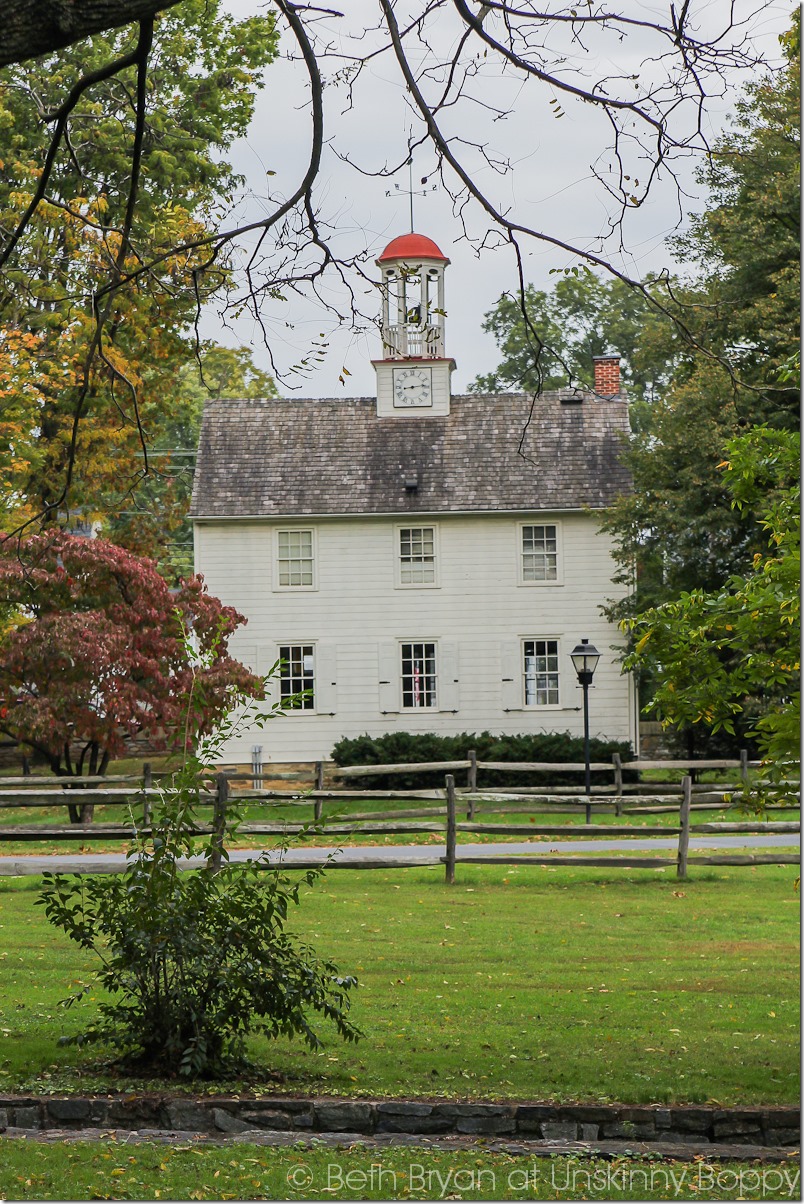 If you ever find yourself in Lancaster, Pennsylvania you gotta go see the Ephrata Cloister.  It was a place I will never forget.  I'm so glad it was recommend to us to visit this mystical place, because I probably would have never found it without someone telling us about it.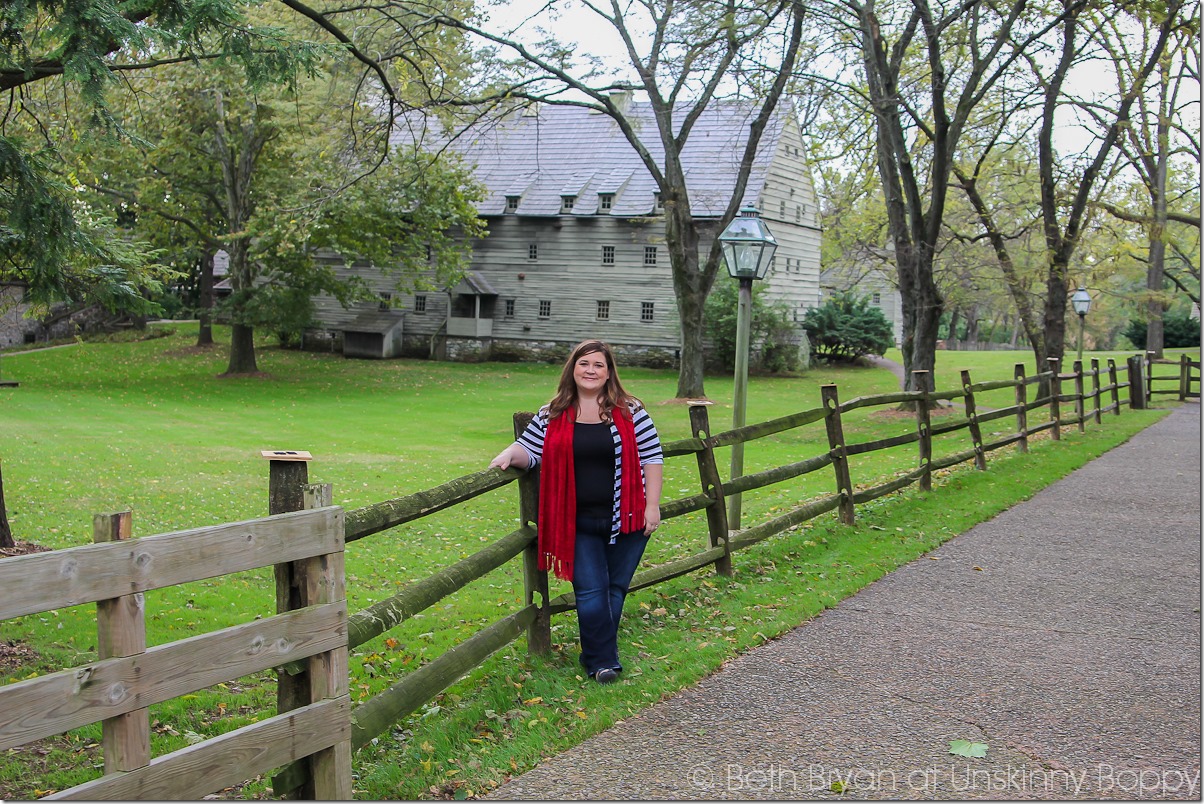 If you'd like to come along on a tour of our 2012 Pennsylvania Dutch Country Vacation, you can click any of the posts or photos below:
Autumn in Amish Country Part 1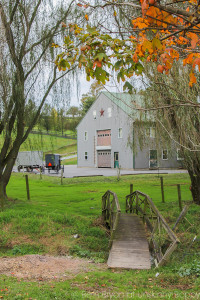 Amish Country Vacation Part 2 (Ephrata Cloister):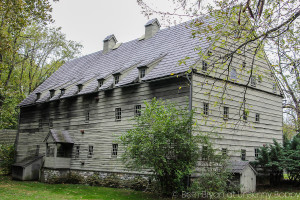 Amish Country Vacation: Part 3 (Landis Valley and Hershey, PA)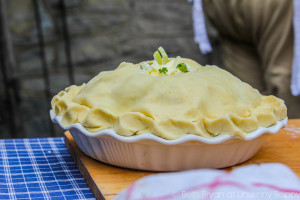 Homemade Amish Soft Pretzel Recipe