In yesterday's post about fall decorating ideas I promised to tell you how to make these gold leaf place settings from my table.  Are you ready?  Don't blink,  you might miss it. 
It's super simple.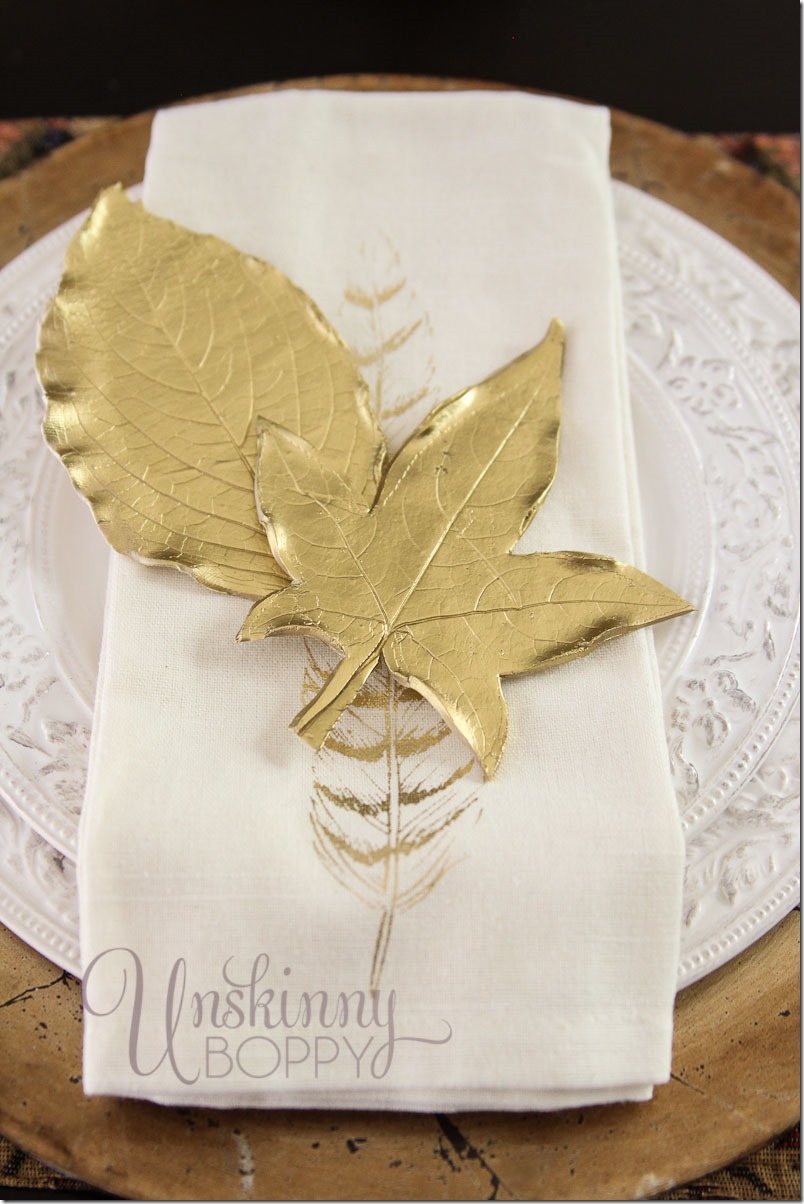 Step 1.  Gather leaves from your yard. I found that green hydrangea leaves worked really well since they left deeper grooves in the clay. The pointed sweet gum leaves worked well, also.
Step 2. Flatten out a lump of white polymer clay so it's about 1/4" thick.  This will require a pasta maker to get the clay smooth and flat enough.  Trust me on this. I've tried flattening out polymer clay by hand and it was pretty impossible.  Running the clay through a pasta machine a few times is quick and easy.  Once you have a nice big rectangle of clay, center your leaf up in the middle of it and roll it through the pasta machine right on top of the clay. I found it works better if you narrow the width on the pasta machine down just a smidge to get it to press deeper into the clay (but not too much or it will crush the leaf).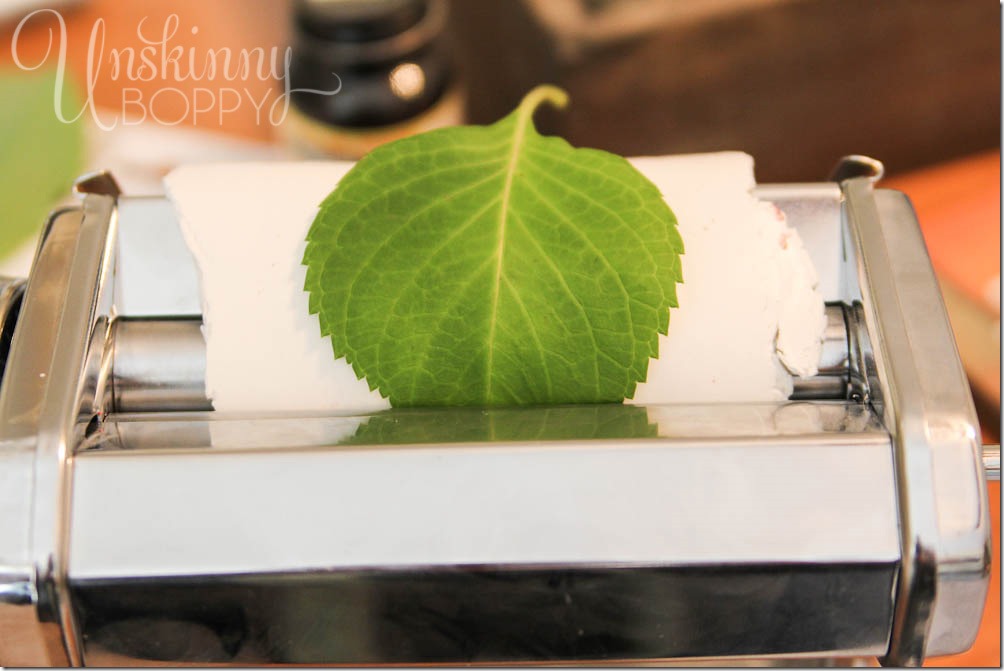 That should result in this: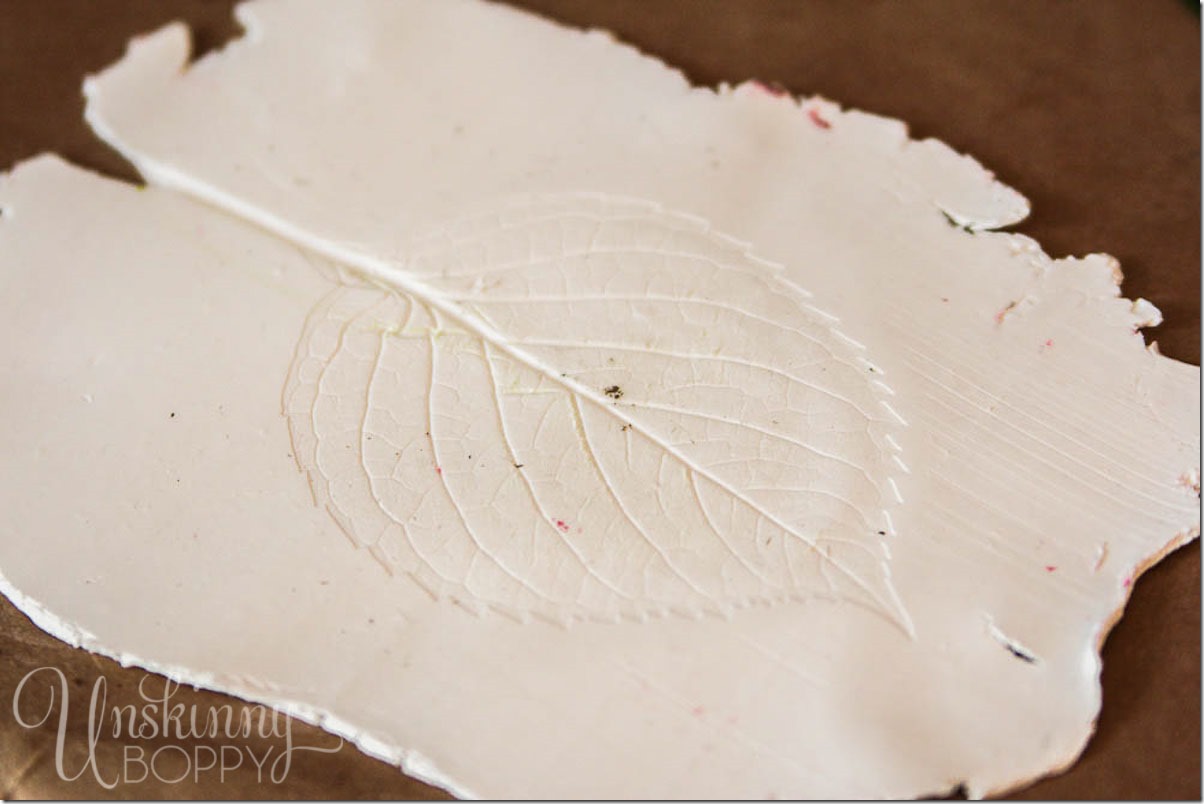 Step 3:  Cut around the outside of the leaf shape and use your fingers to slightly crimp and smooth the edges to make it look like a real leaf. If you want to make an ornament out of these, now is the time to punch a hole of the string! I meant to do that part but totally forgot.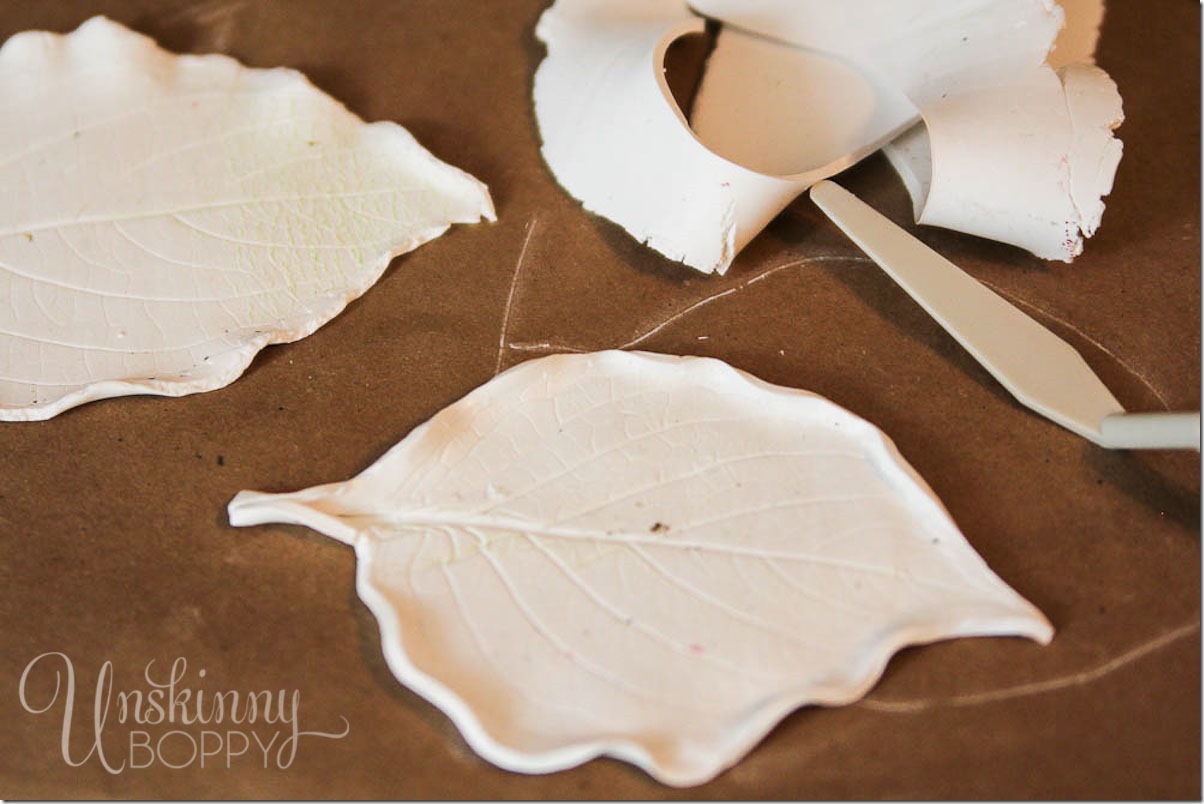 Step 4: Bake the polymer clay leaves on wax paper in a 250 degree oven for about 20-30 minutes.    Let them cool outside so the stinky plastic smell doesn't fill your house. 
Step 5: After they have cooled down, spray paint the leaves gold using your favorite spray paint. I used Rustoleum Metallic Gold spray paint on these.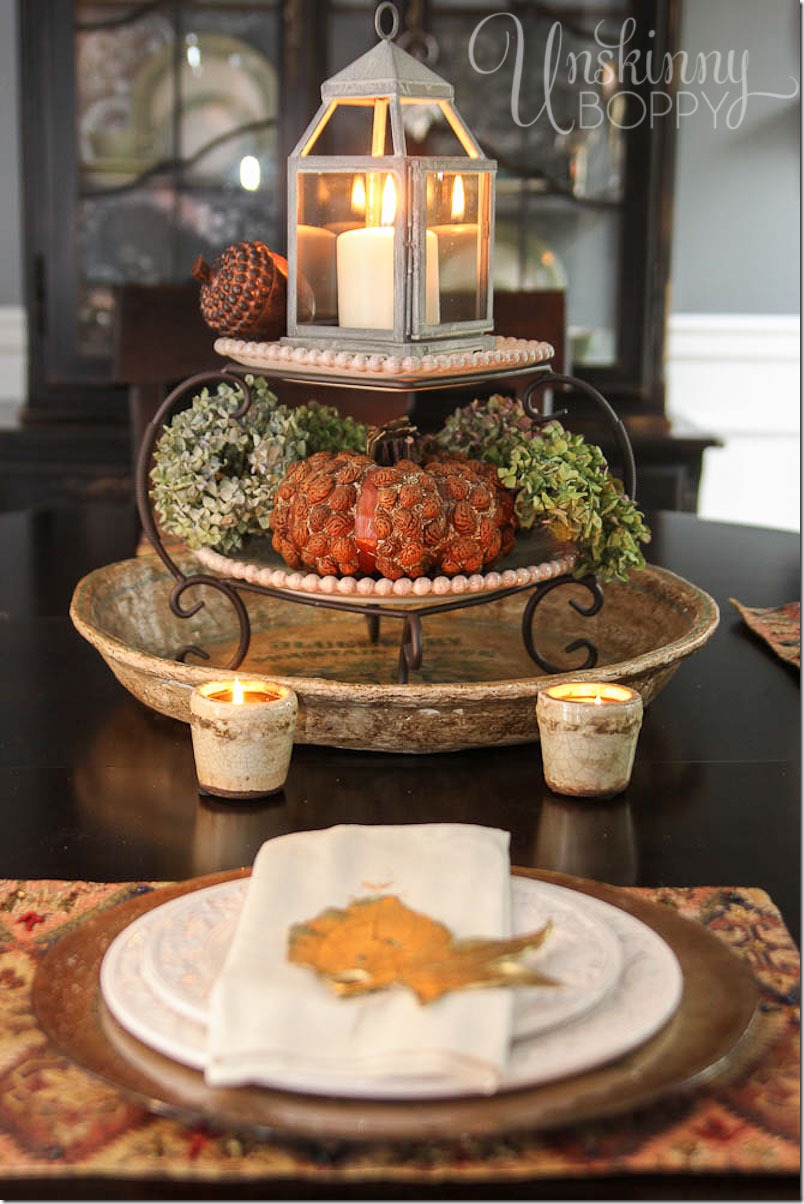 And that is it!  Five simple steps to creating golden leaves from polymer clay.  These would be great on a Christmas tree or a fall wreath.  Use your imagination and get crafty with it. 
Supply List:
Leaves from your yard
wax paper
Rustoleum Metallic Gold Spraypaint
Want more Fall tablescape inspiration? Check out my 2014 tablescape and placesettings!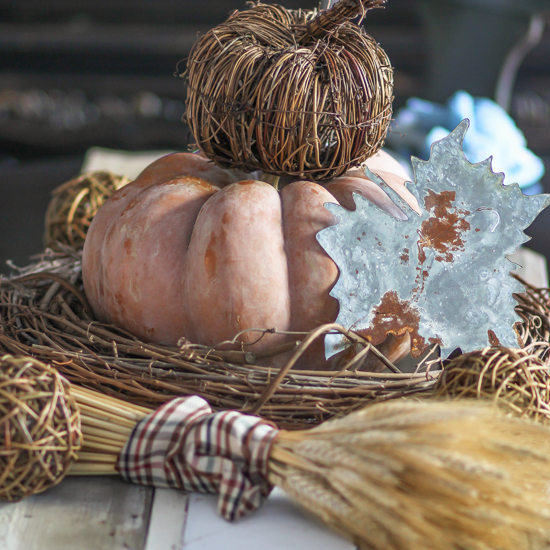 And more fabulous Thanksgiving tablescapes and decorating with natural elements from 2013: