My Grandparent's home stayed in our family after they passed away, so when my uncle decided to renovate it he gave me a bunch of the old wooden trim from around the doors and windows.  I even scored the kitchen door threshold, which holds decades of dusty memories and family history within it's grooves.  I needed a way to preserve this cherished wood and display it in my own home today, so I came up with this unique photo "frame" idea.  This is one of the most special projects I've ever created, and it will always hold a special place in my DIY loving heart.  You can read all about how I created the reclaimed wood piece by clicking here.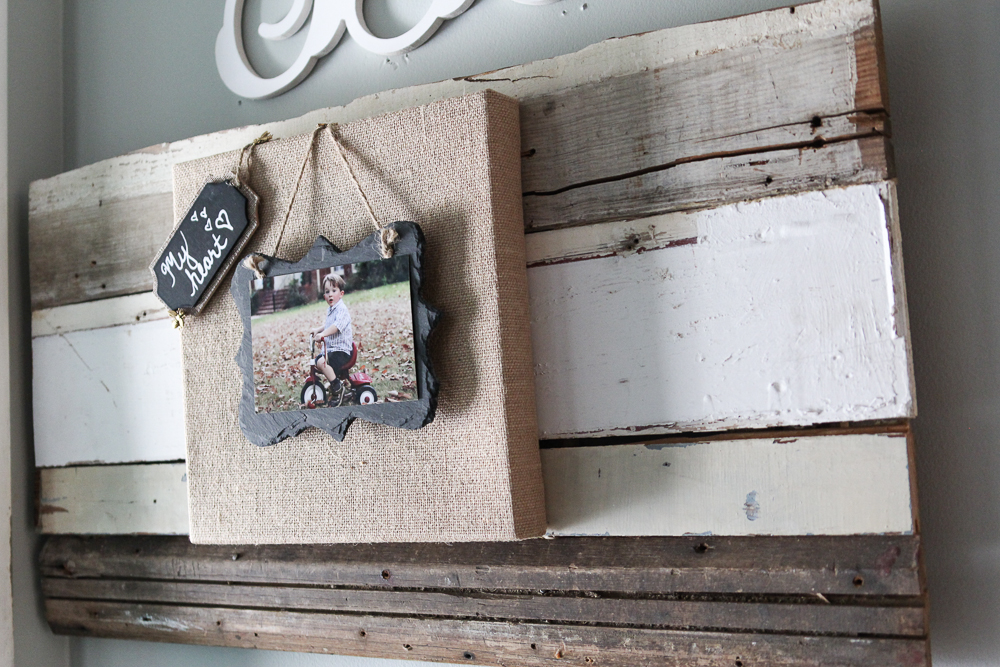 On a side note… Did you know that I've never shown you guys my pantry on the blog before? True story.
 I've never had the nerve to do it since it's the landing spot for all of our coats and bags as we come into the house from the garage.  I finally got it cleaned up enough to snap some photos, which I am going to reveal to you in tomorrow's post, along with some juicy before photos that will make you see how cluttered my house REALLY is most of the time. But I'm getting ahead of myself. What a tease, huh?  Today, I need to show you this SUPER cute burlap and slate photo frame that I created to decorate the wooden sign that I made with reclaimed wood from my Granny's house. 
Did you guys know that Michaels carries these stretched burlap canvases?  I didn't either! When I saw them in the store, I knew immediately what I wanted to do with it. 
Here are the supplies I gathered up for the project:
hanging slate tile in a fun shape (found in-store at Michaels)
chalkboard and burlap tag (found in-store at Michaels)
pencil and measuring tape
thumb tacks (any type will work, but I used these bee push pins that I've had for years)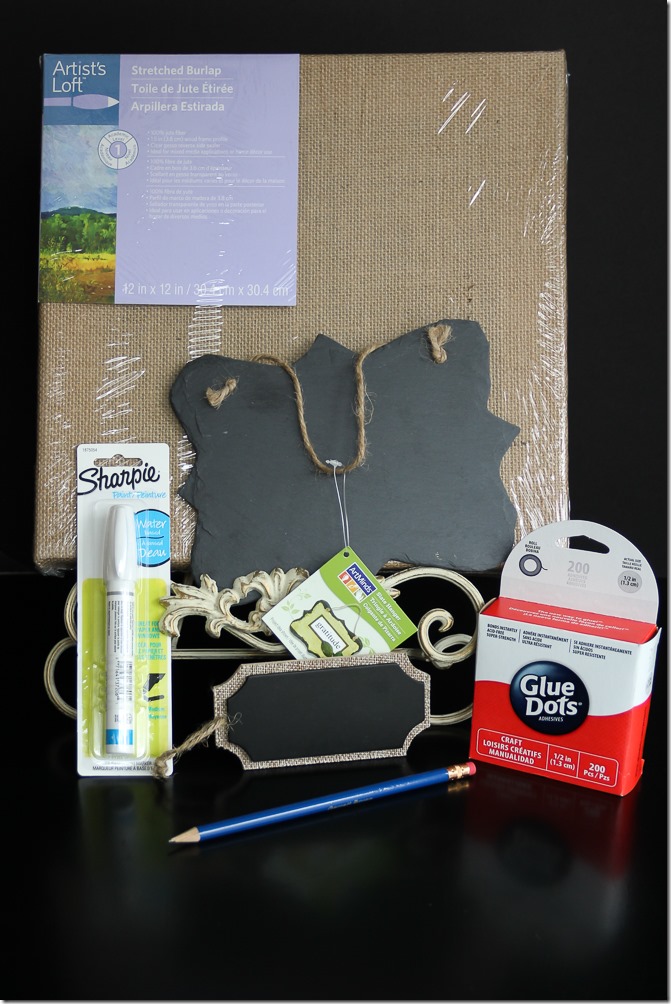 How simple is that?
Here is the final completed project all assembled together.  It's my new favorite thing!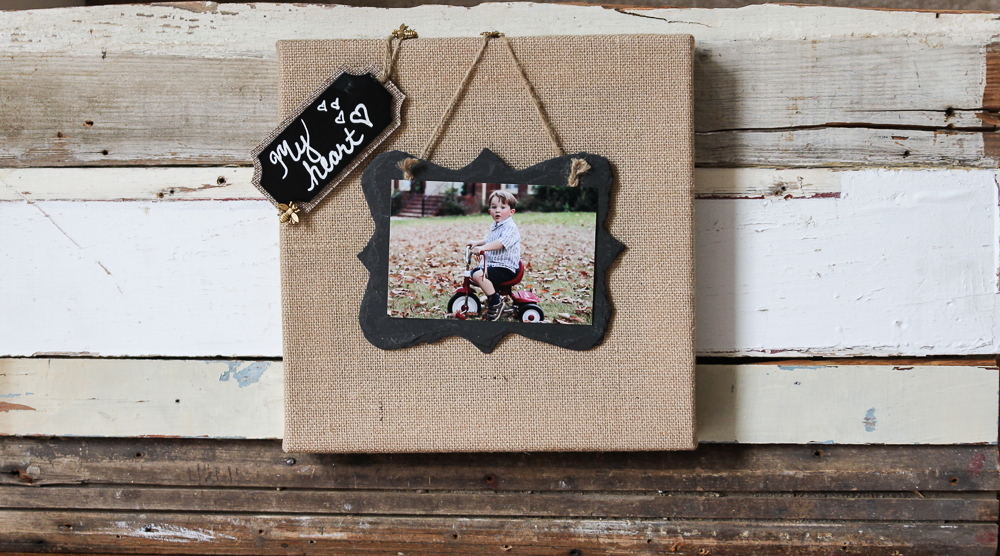 Be sure to PIN IT, if you love it too!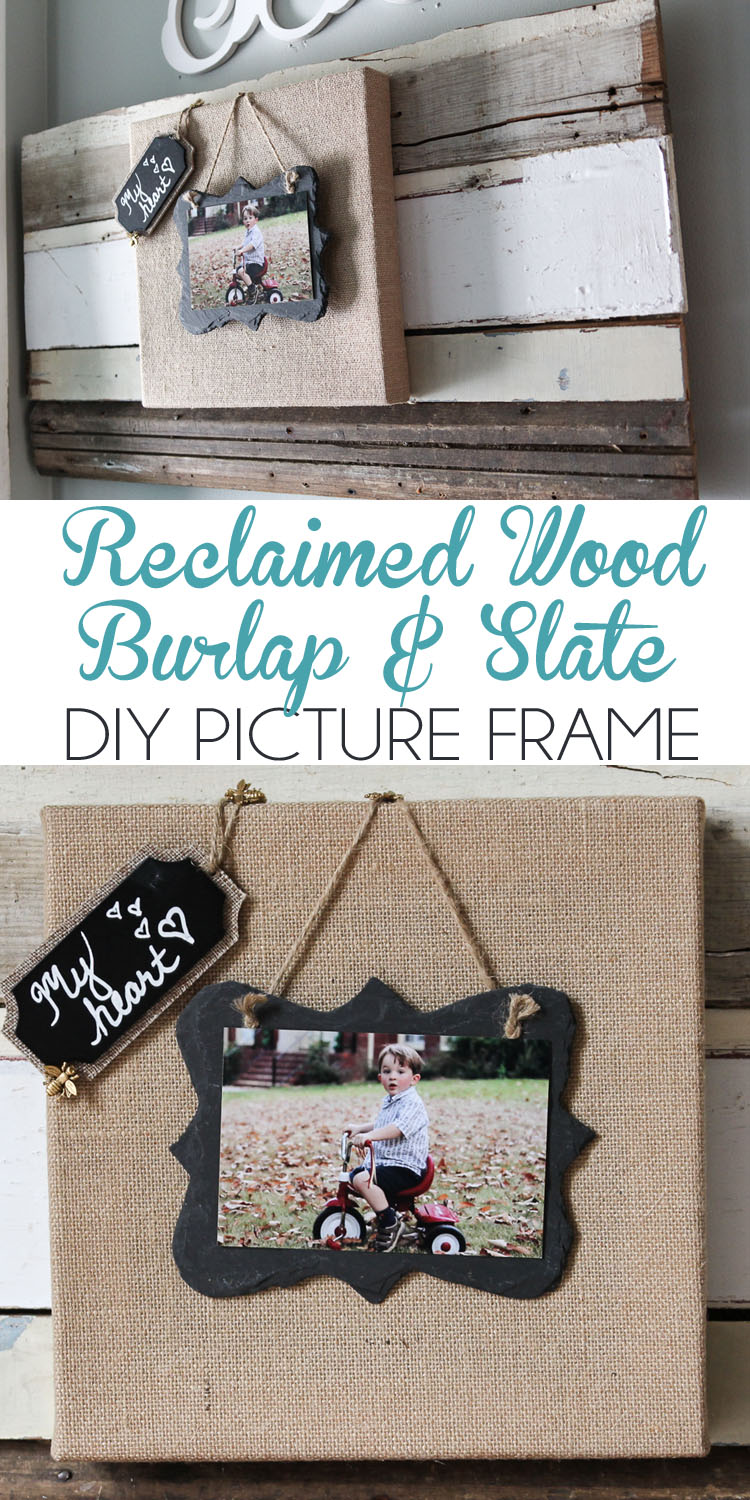 And if you liked this post, be sure to check out my tutorial for making the reclaimed wood signs!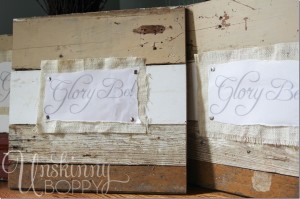 Disclaimer: I have been compensated by Michaels for this post and my time at the in-store event.  All projects and opinions are my own.