Sorry to leave you hanging on the status of these wooden bowls in my junky planter post from a few weeks back.  I'm back today to show you how I turned them into little succulent containers. Of course you know me and my succulent fetish.  It just seemed right to add more to these bowls to go with the ones inside the eyeball glass in my sunroom.
Here are the bowls when last you saw them.  I found these bowls in a thrift store all taped together in a stack.  Of course I didn't know what I'd do with them, but I loved their rustic color and shape. That's enough for them to land in my cart.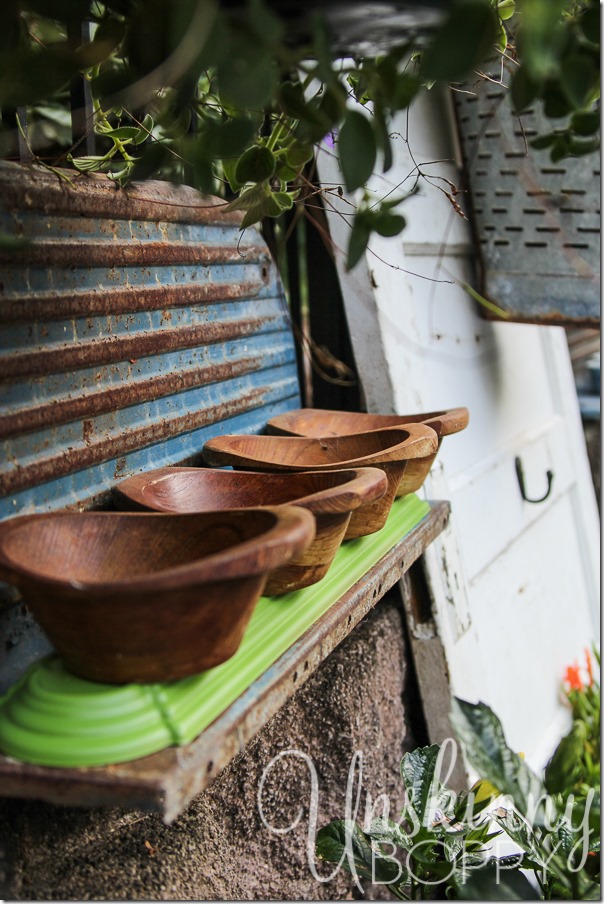 See that pretty green pedestal they are sitting on?  That is, in fact, an old brass faceplate from my son's bathroom vanity light.  I spraypainted it with apple green Valspar paint to cover the ugly brass, and boom. Instant happiness.  I used it for awhile inside his bathroom, but then my husband got a wild hair and bought all new vanity lighting, so now it's in my garden looking prettier than ever.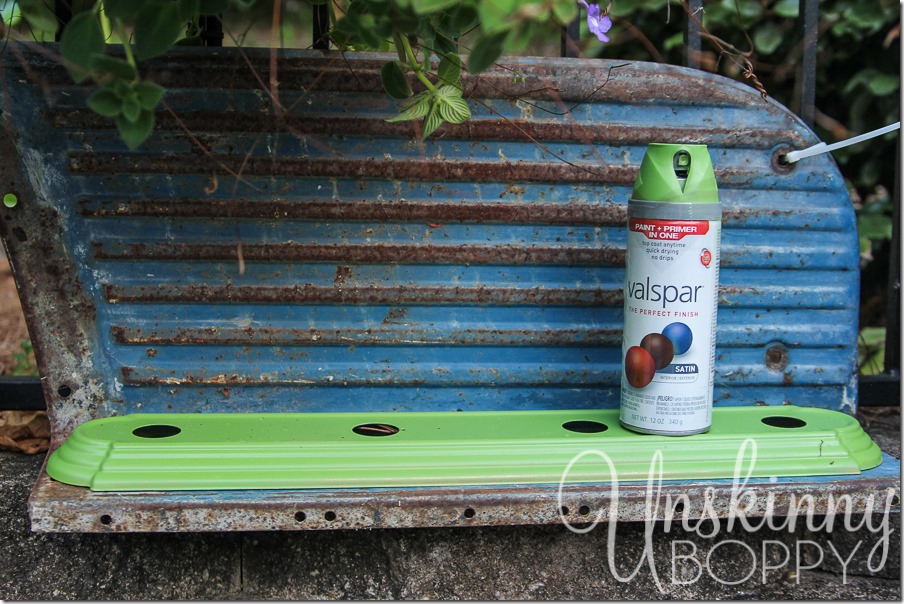 Next step was to drill two holes in each of the bowls to allow water to drain out.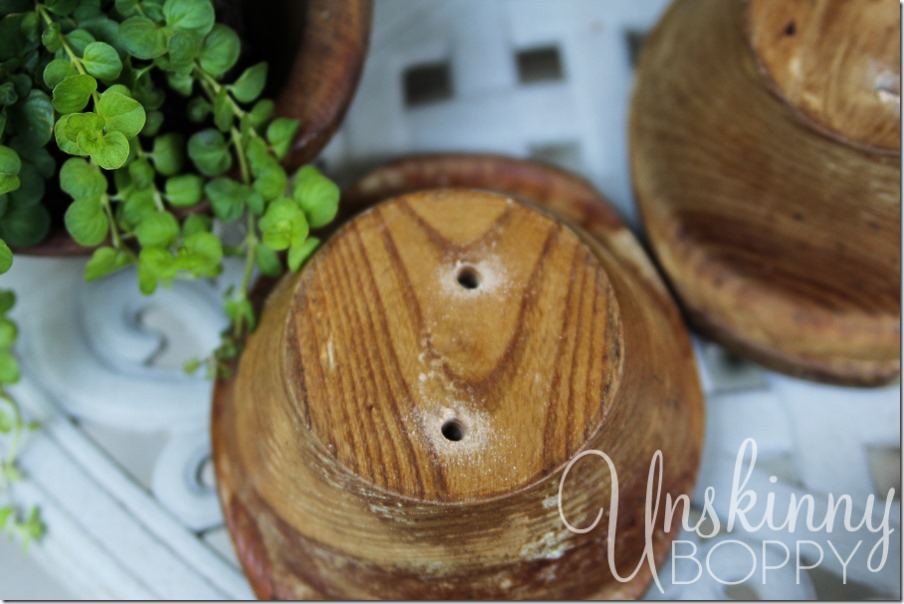 Then simple scoop out some potting soil and put little plants inside!  Creeping Jenny on the ends and succulents in the middle. I thought about attaching them to the pedestal but so far that hasn't been necessary.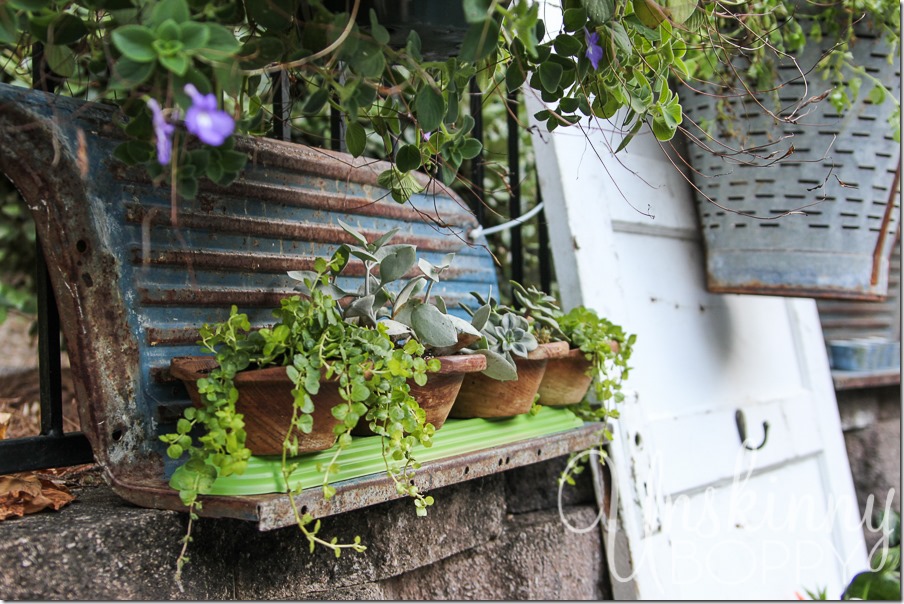 I did put a zip tie in the corner of the blue metal running board to hold it up on the ledge.  After I walked outside one day to find it sitting on top of my hibiscus after a big wind had knocked it over, I figured this was a wise course of action.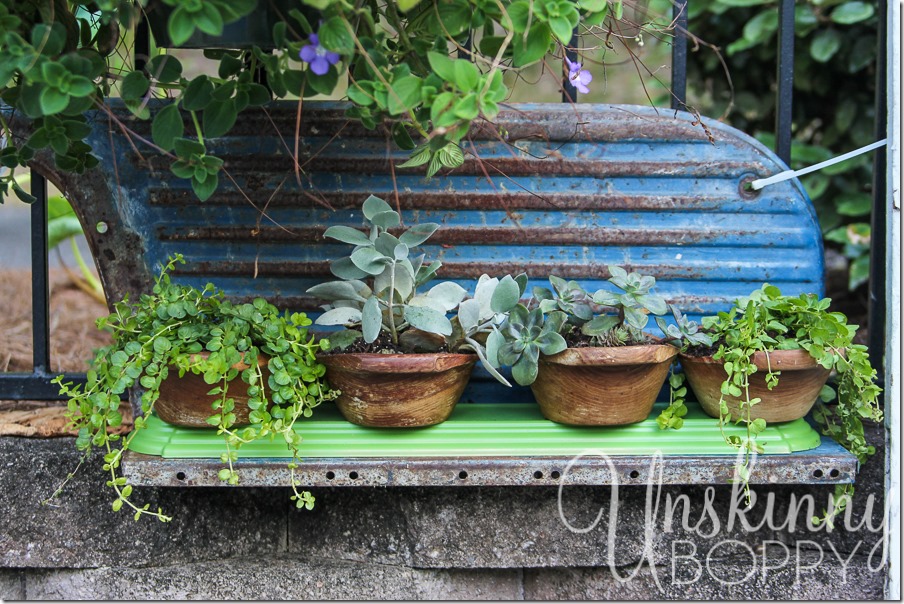 I did trim the end of the zip ties back after I took these pictures, but there is so much going on in this junky setup I don't think anyone would have noticed but me anyway.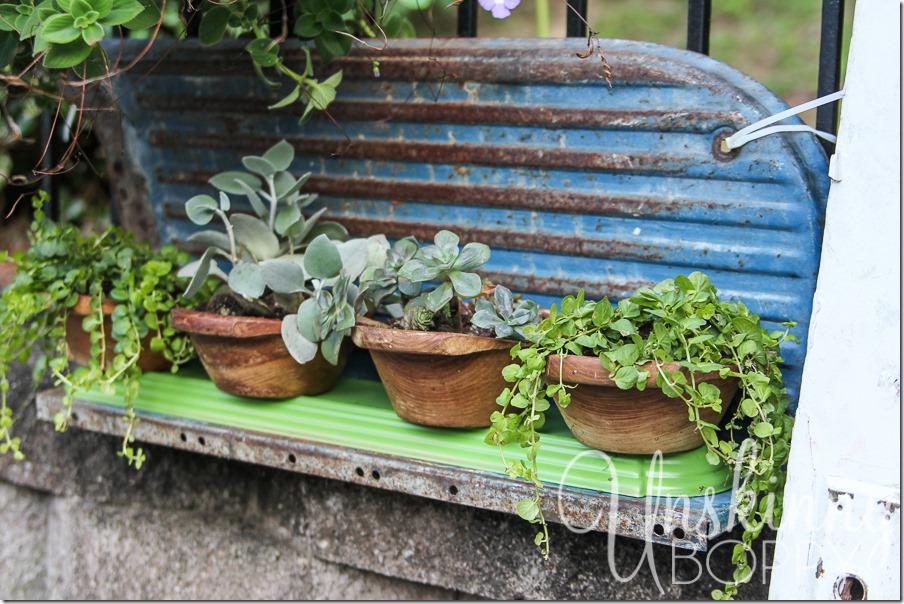 So far, the plants are thriving even though it's been an awfully dry summer.  The succulents love it, of course, but creeping jenny wilts like a pansy in the heat without water, so I have to keep on top of those two.
Love how simple and easy this one was to create! A cheap and easy little thrift store treasure!