On Monday I had a reporter and a photographer come out to my house and snap pictures for a feature in the "Cool Spaces" section of my local newspaper.  For nearly 24 hours, my home sat on the front page of al.com, our local source for news in Birmingham.   They tell me it was also in the print version of the paper, but since I'm a forgetful slacker posing as a professional blogger I completely forgot to go out and buy a copy.  If anyone in Birmingham has a copy (or five, so I can share with my mother, like the song says…) I'd sure appreciate seeing it!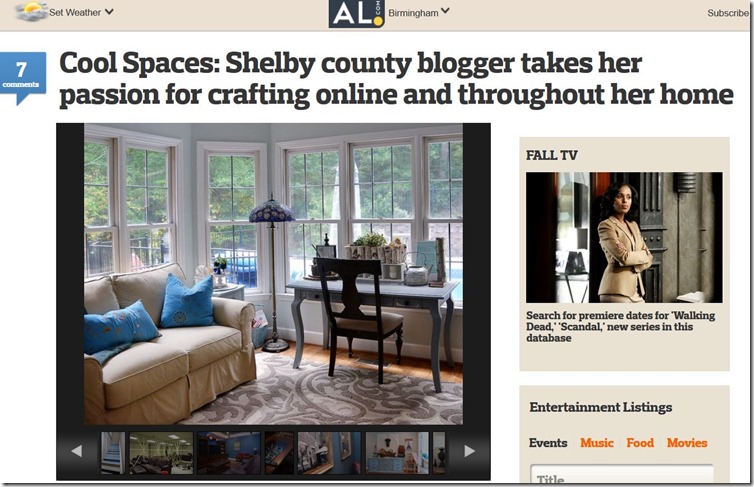 It's pretty cool to see my house through someone else's lens.  Tamika, the photographer, has an incredible eye.  She captured some angles of my house that I have never considered before.  Mia, the reporter, asked me all the right questions and didn't make me sound too redneck in my interview, which I truly appreciate. 
It was my 15 minutes of local fame.   And seven minutes of attention-whore heaven.