Open it up, and count all the people!
I have been searching for an old church attendance sign for YEARS, you guys.  Like, years and years.  When I was a little girl I would sit in my Granny and Pop's Missionary Baptist Church and stare at their attendance sign hanging over the preacher's left shoulder.  Then I would look around the room and mentally try to count all the people to see if there were more or less in the pews than there were last week.  Here is a confession… I don't remember a single sermon, but I do have a vivid memory of that sign.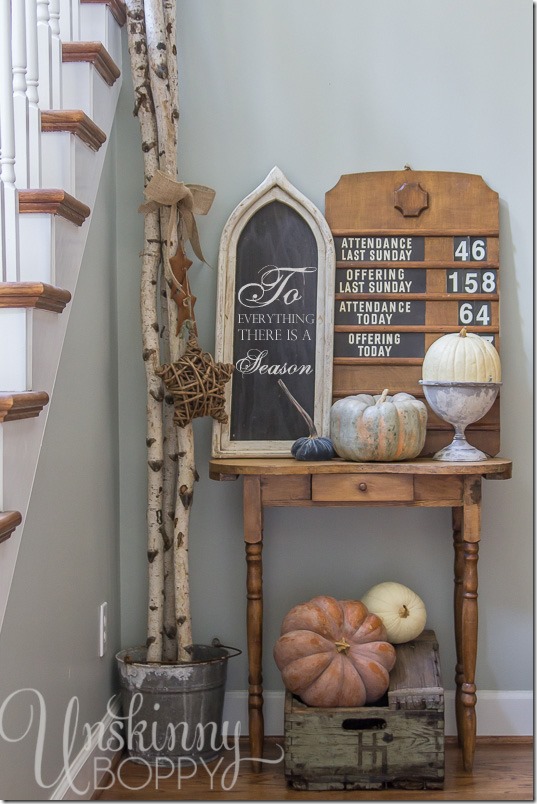 When I walked into my friend Dana's house and saw one on her wall, I knew I needed to step up my game and search harder, because seeing hers just made me want one even MORE.
Then, finally, the heavens opened and a ray of sunlight beamed down on this beautiful guy at the City Farmhouse PopUp Show. It even came with a full set of letters!  I was giddy, but then I saw the price tag.  It was out of my price range, so I took a deep breath and left it behind in the booth.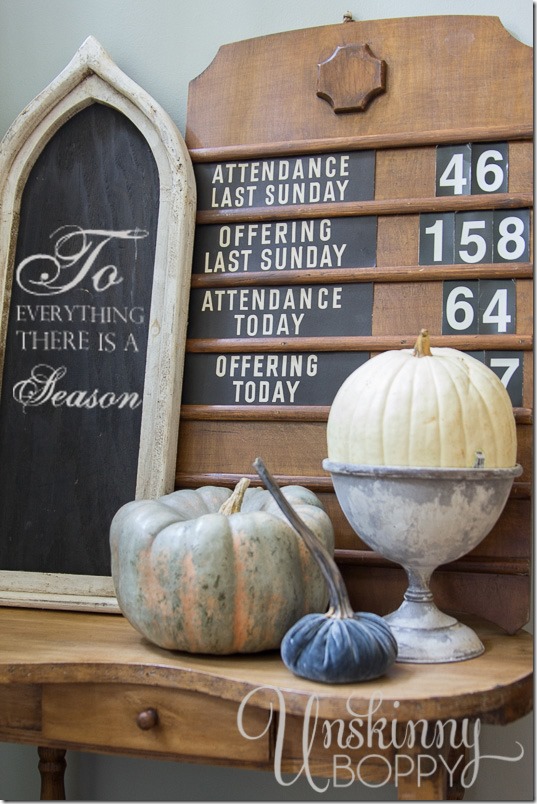 But, lucky for me, I have a husband who can read me like a book.  He went back and pulled the trigger for me while I was at lunch!  So, happy tenth anniversary to moi.  I'm a lucky lady, and I totally know it.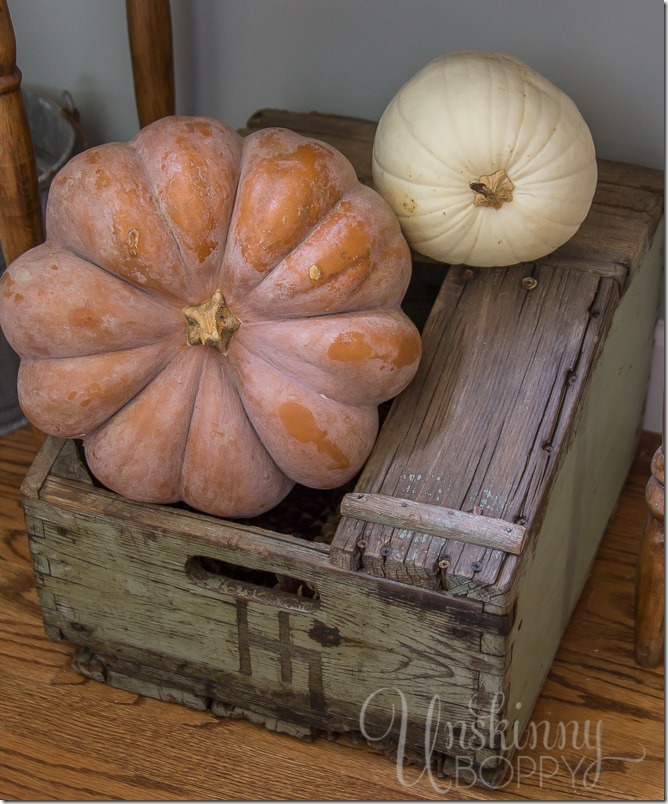 This whole fall vignette makes me so very happy!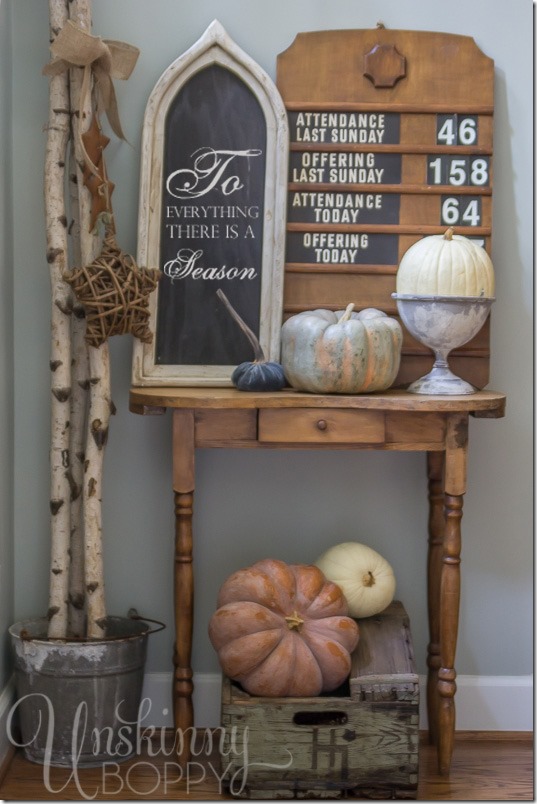 PS— If these gothic chalkboards keep popping up in my blog posts you guys are going to start wondering if I bought about twenty of them at the Nashville Flea Market.  And the answer to that would be no.  I just keep moving these two around my house for photo ops.  I cannot help myself!  I love them so….