The 2015 Birmingham Parade of Homes is wrapping it up this weekend, so there is still time to get out there and see all the amazing home decorating ideas.  I have spent hours touring the homes in the Parade this year, and they are all stunning.
Here are the top five current home design trends that I noticed this year for this area.
1. Grey is IN.
The majority of the houses I saw on the parade featured light grey walls. I'm a fan of light grey, as long as it's warm and not too prison-like.  All of these rooms knocked it out of the park with their paint colors. What's your opinion on grey?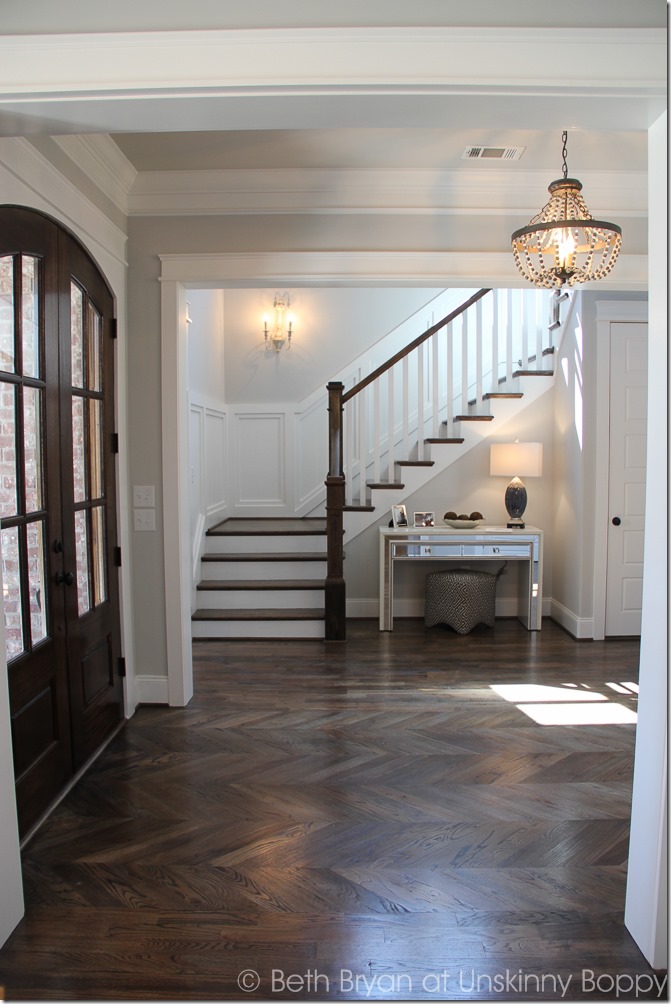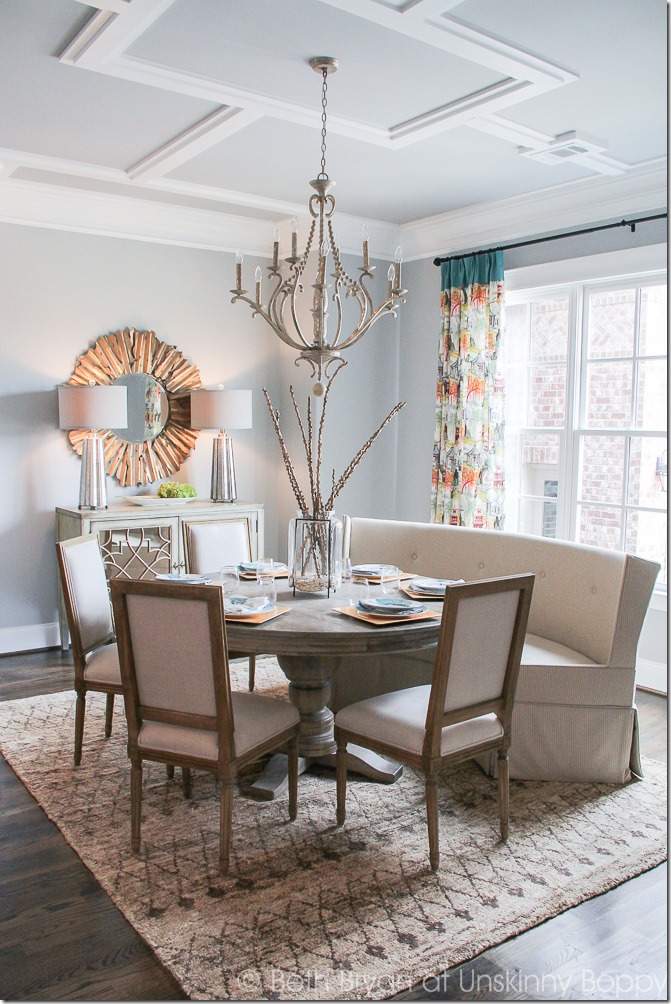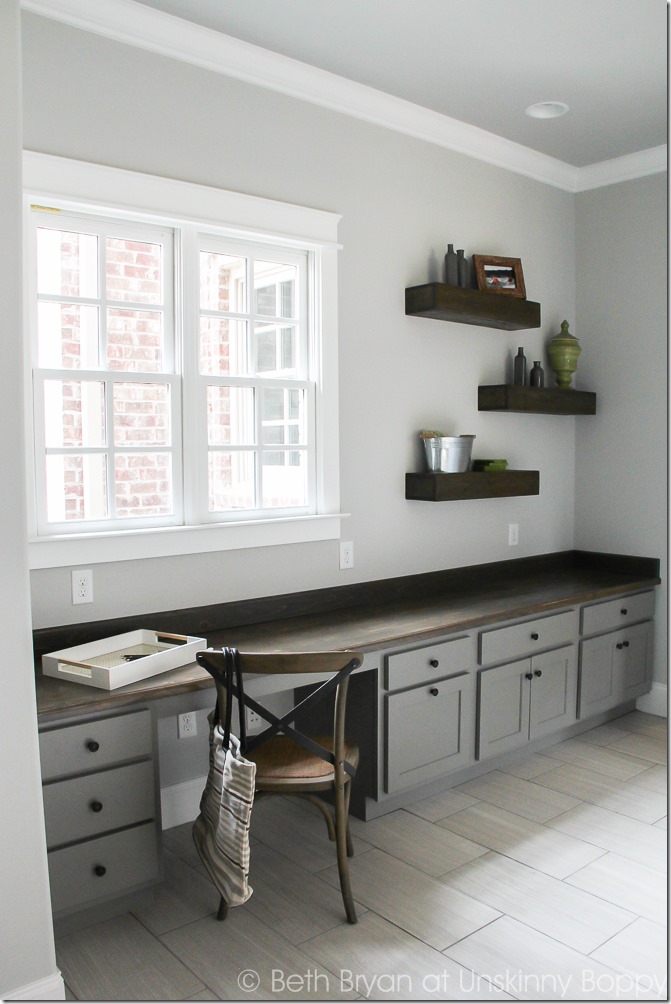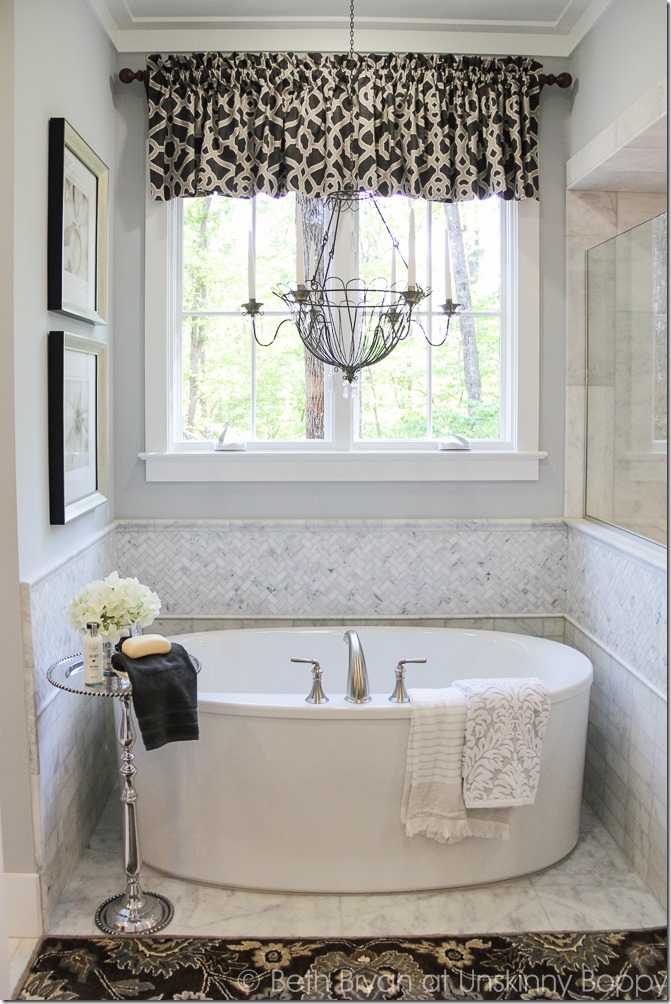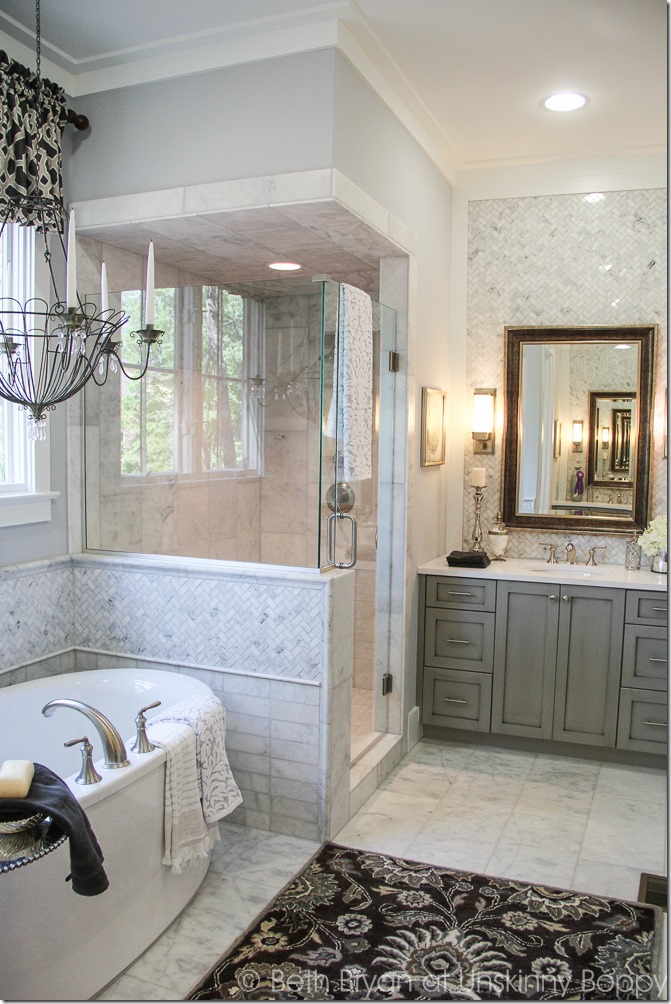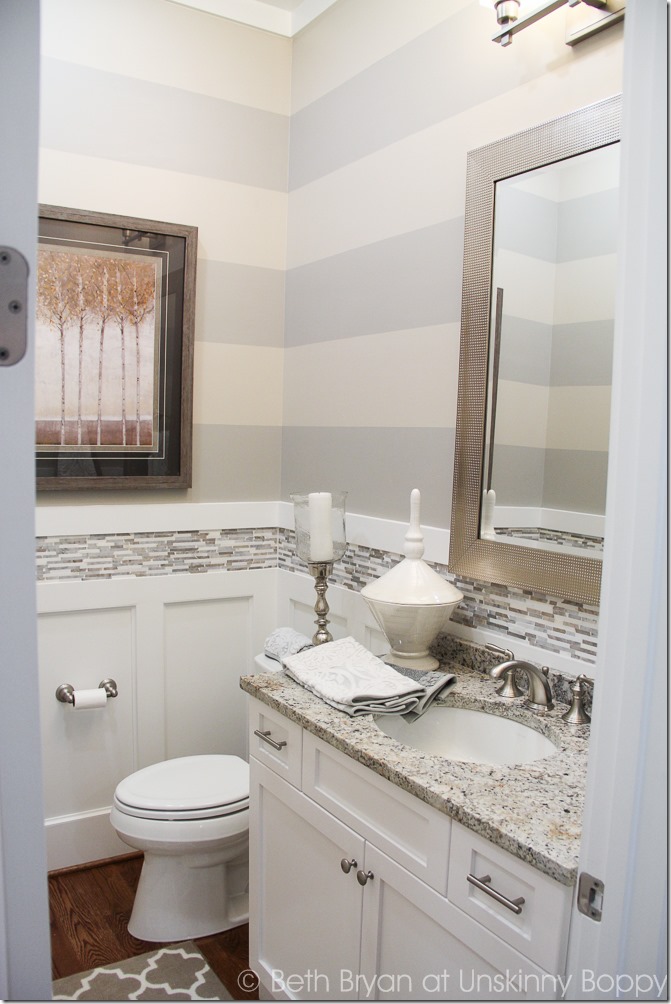 2. Wood ceiling beams are hot hot hot.
Soaring ceilings call for some kind of dramatic decoration, and wooden beams bring a touch of rustic beauty that draw your eye straight up to them. It doesn't hurt to have some gorgeous lighting to go along beside them.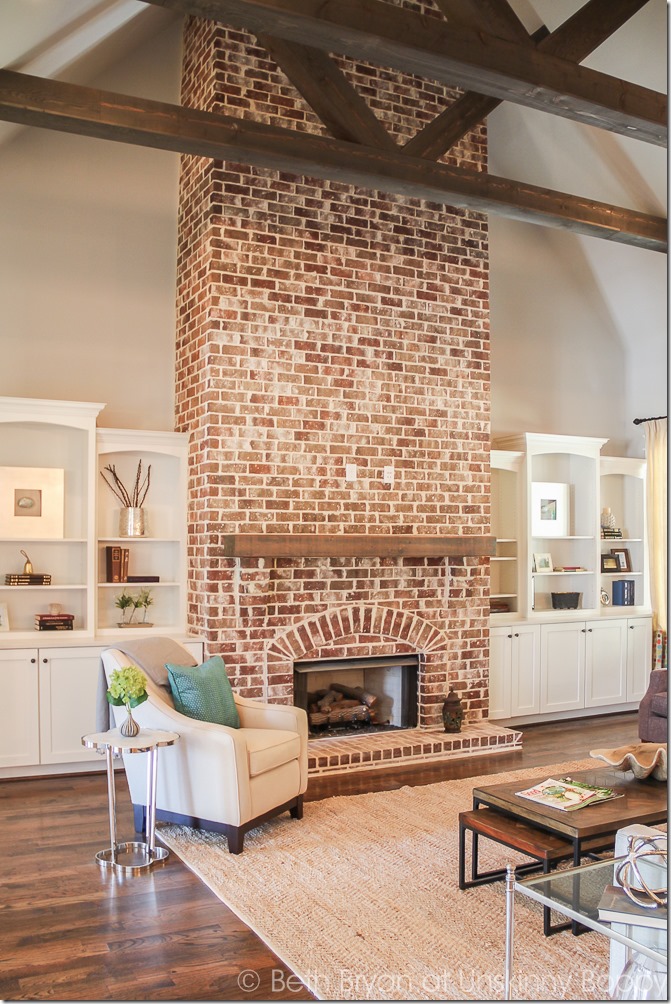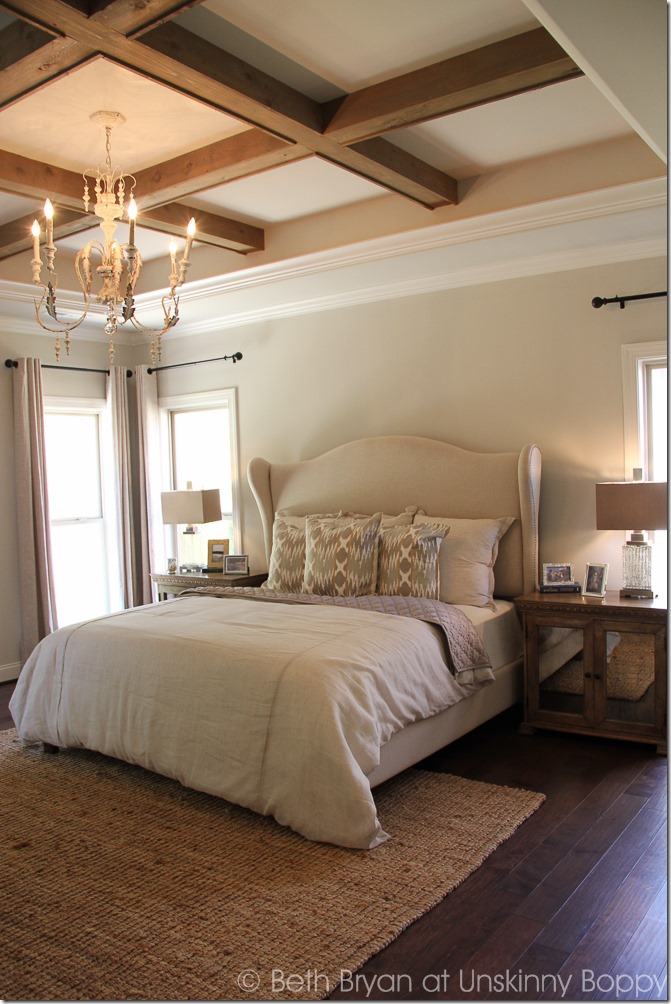 2016 UPDATE: I had so many folks asking me about these gorgeous quatrefoil pendant lights in this kitchen so I'll link it up here. (my amazon affiliate link).  These are from the Capital Lighting Ellis collection.  They come in antique silver or brushed gold finish. 
3. Silestone reigns supreme in kitchen countertops.
Nearly every home that I toured in the Parade this year featured Silestone quartz countertops.  They are durable, beautiful and most people won't be able to tell the difference between them and real Carrara marble.  I ADORE Silestone, and if I was going to be having a kitchen remodel any time soon, I would choose either Helix or Lyra.  Look at these swoon-worthy kitchens featuring Silestone.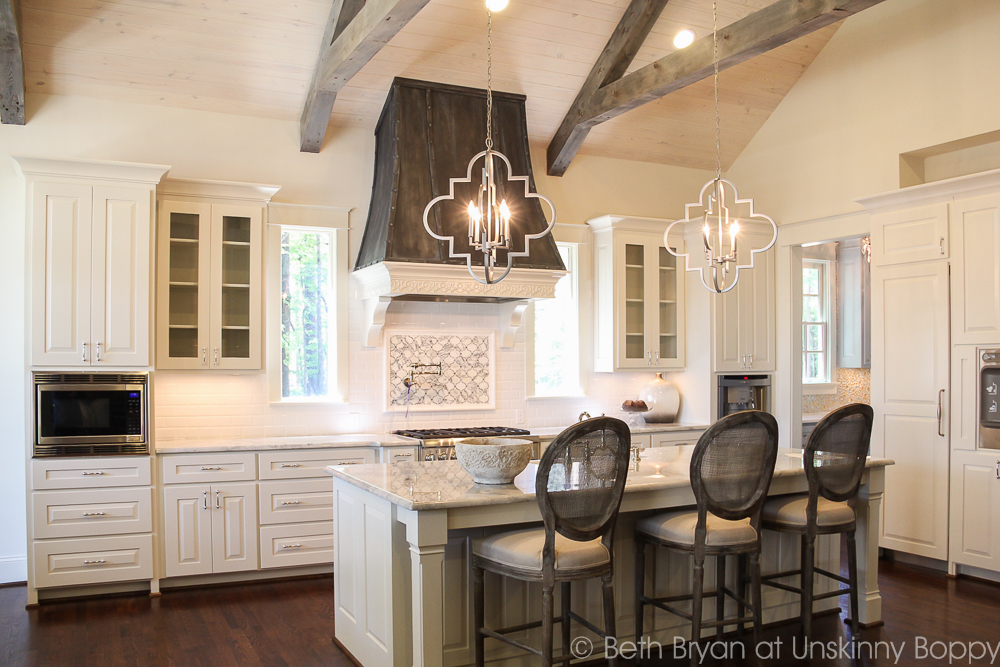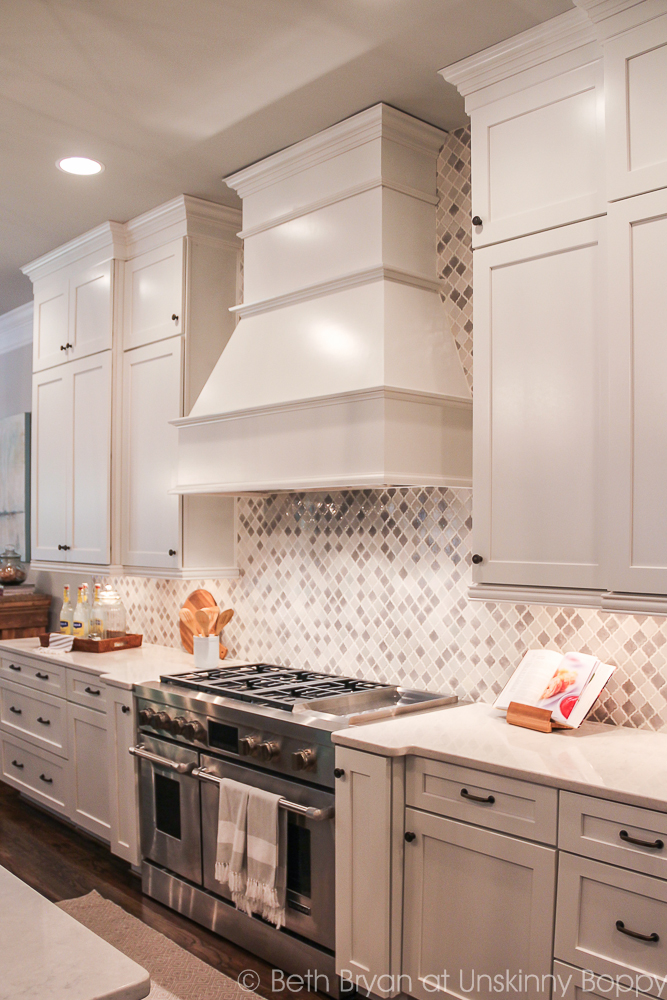 4. Reclaimed wood is still hanging in there.
I keep expecting this trend to fizzle out really soon, but it's still popping up in trendy new homes.  One of these photos below is actually not real wood, but tiles made to look like reclaimed wood. Can you guess which are real wood and which is tile? I had to actually touch it before I was convinced it wasn't real wood…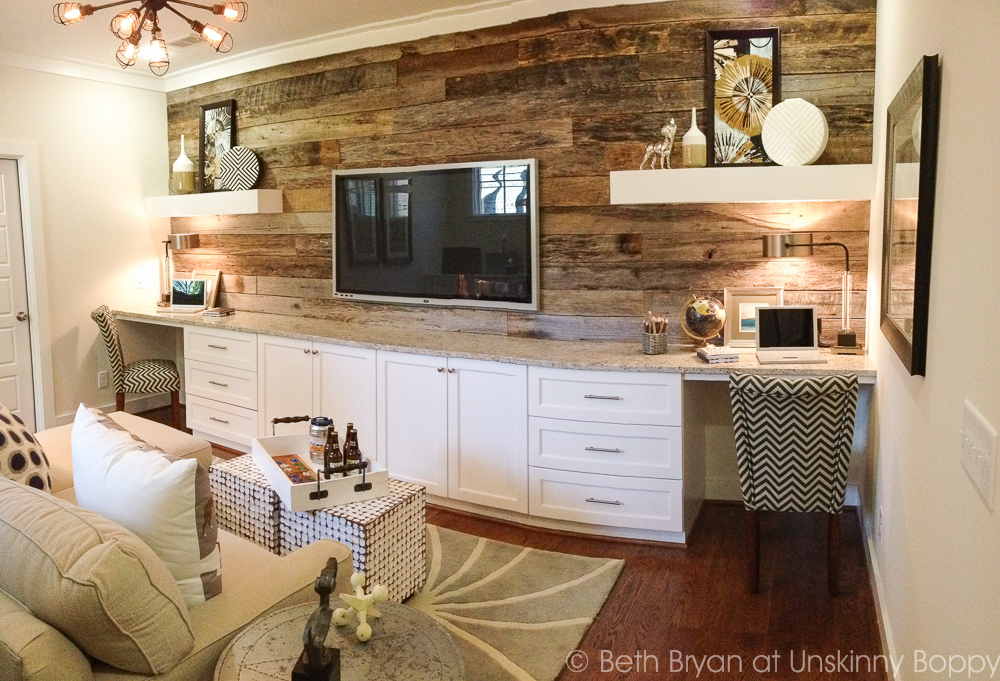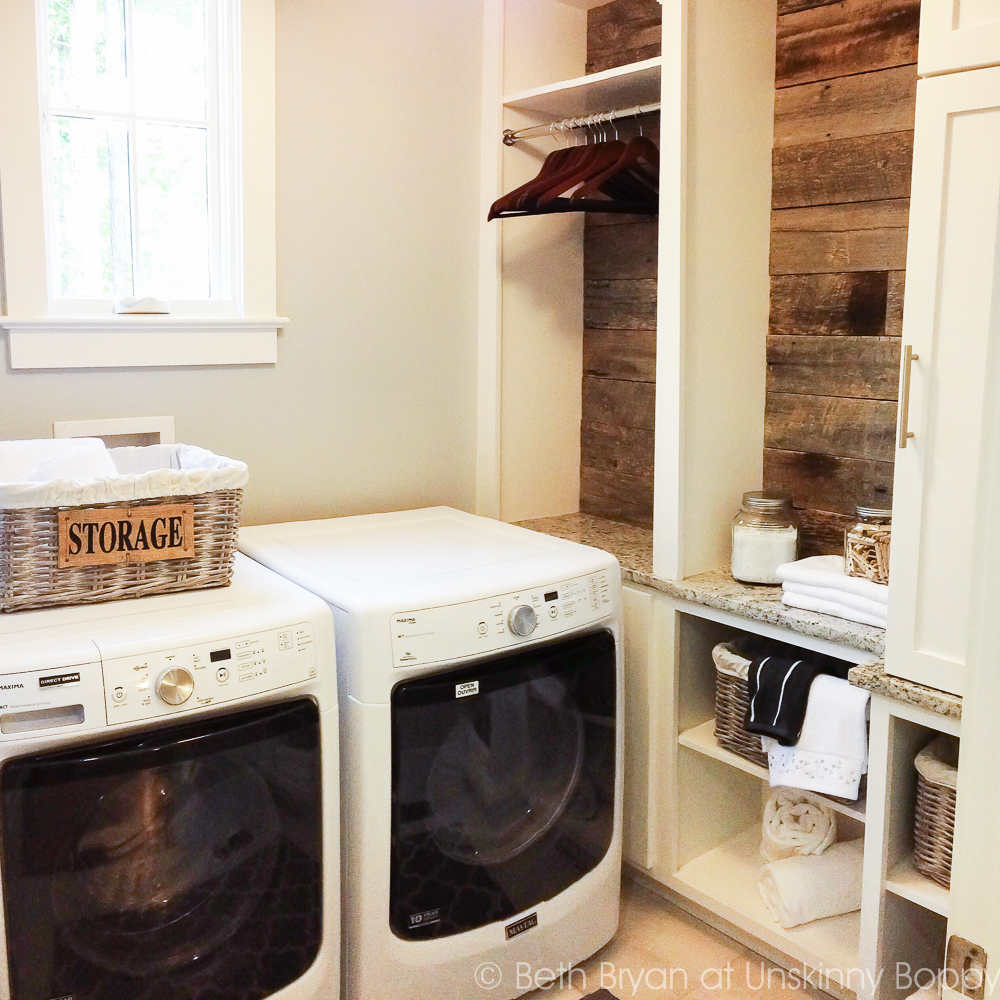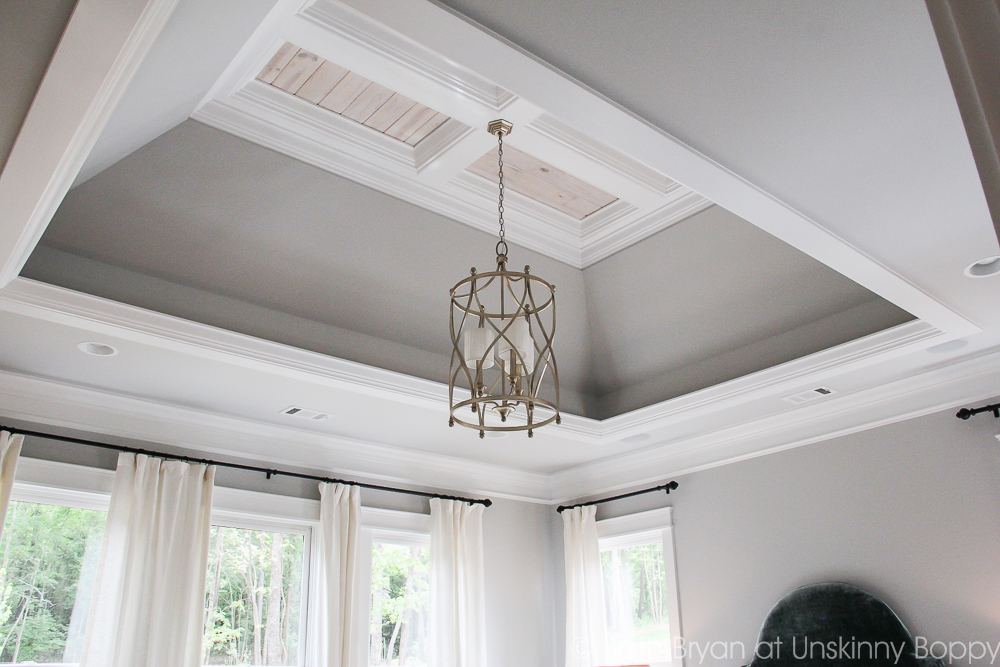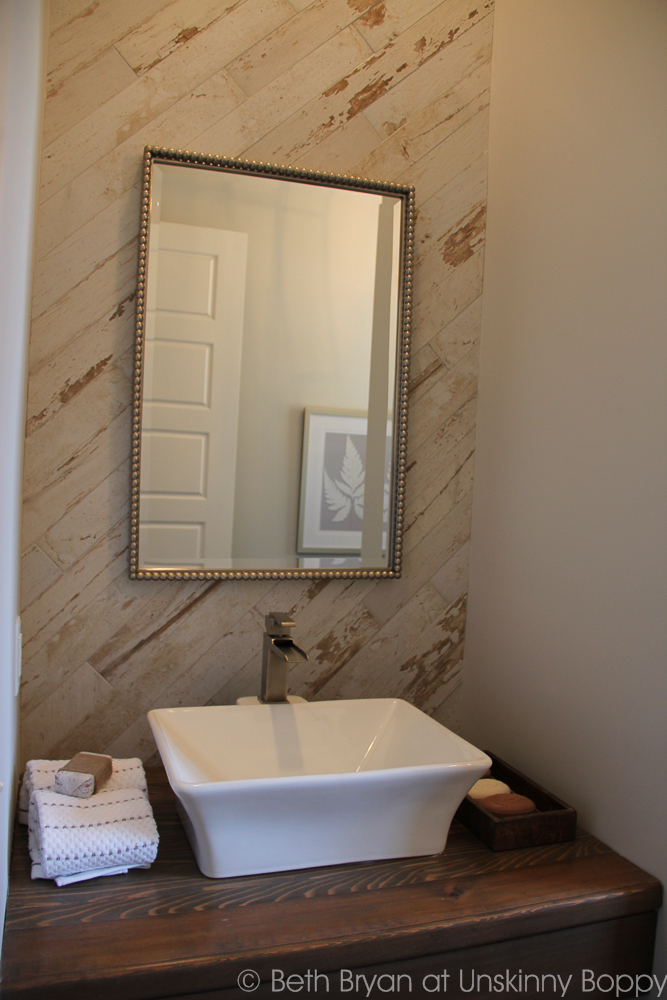 Since I'm pretty sure you haven't guessed it yet I'll go ahead and tell you that the bathroom backsplash is the tile.  Doesn't it look exactly like wood??  I was amazed.
5. Banquettes, Barn Doors, Built-ins, Laundry Chutes,  Mud rooms and more…
It's the little things that make a house a home, and all of these details make me so happy.  Talk about a Pinterest Palooza, huh? It's like my Pin boards have come to life, all inside these actual houses.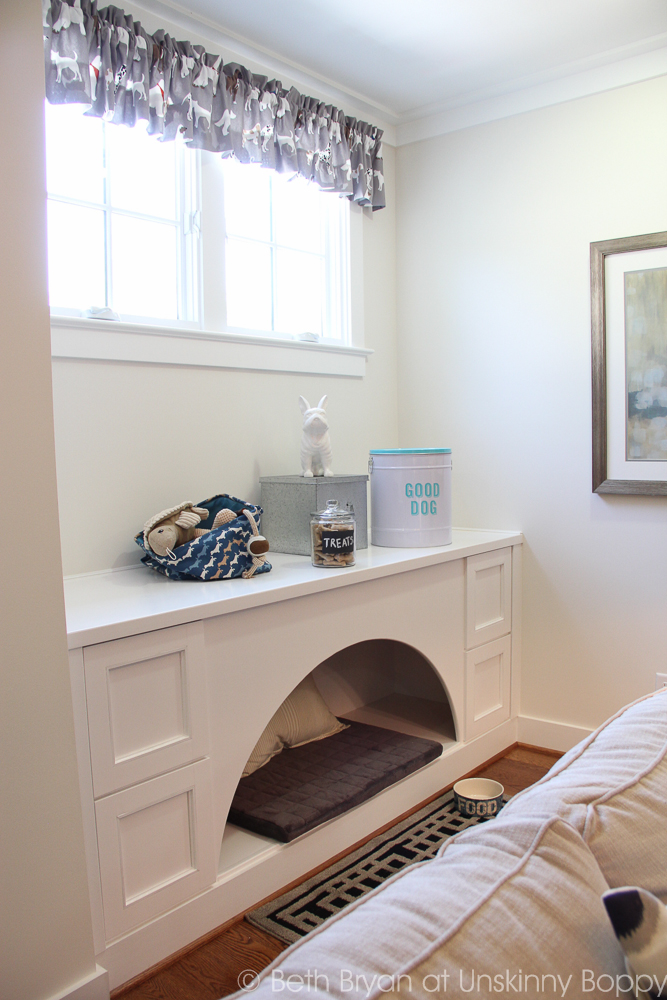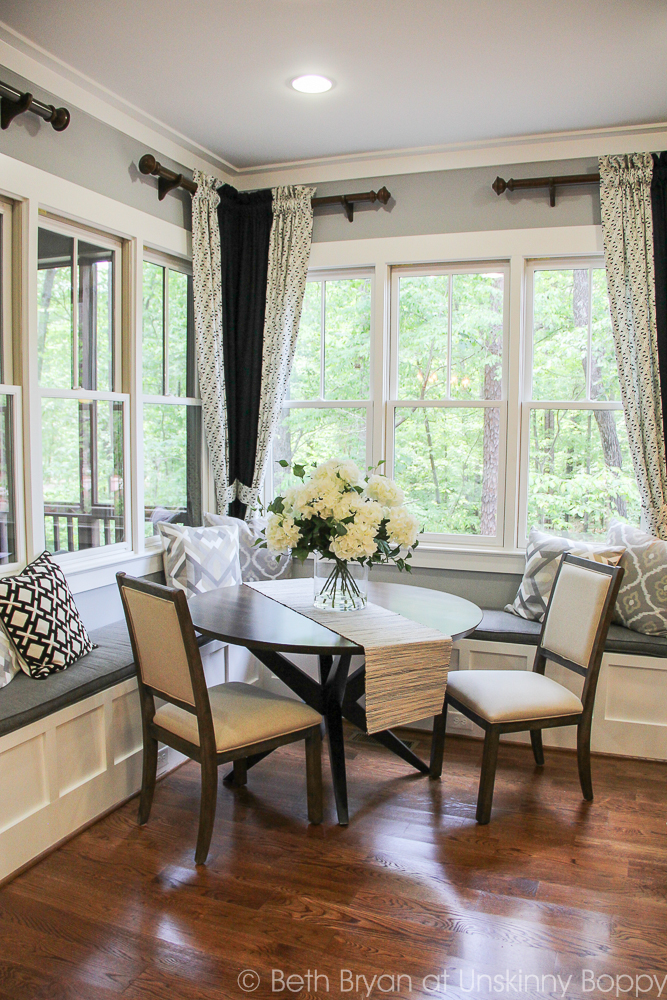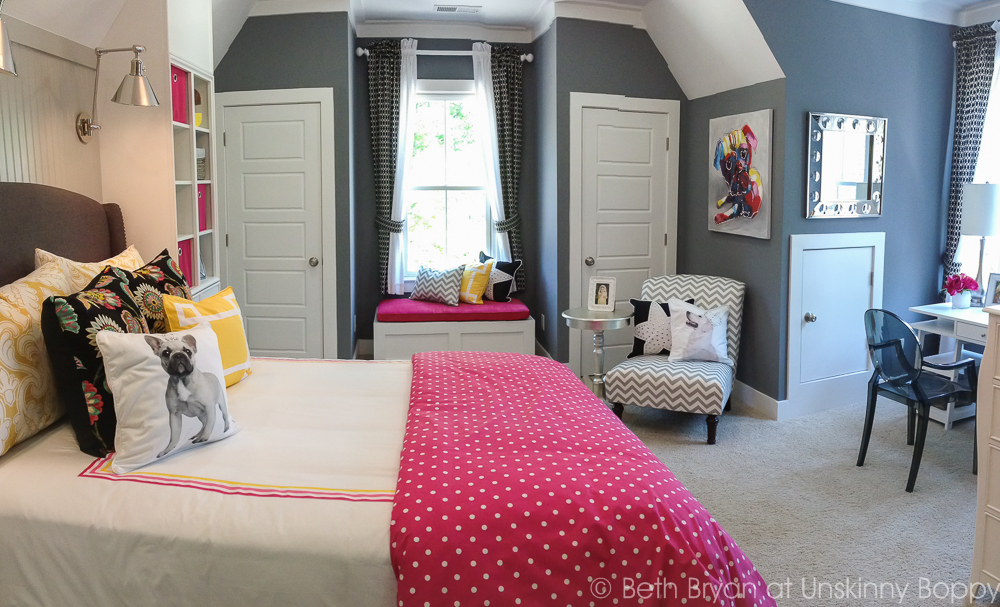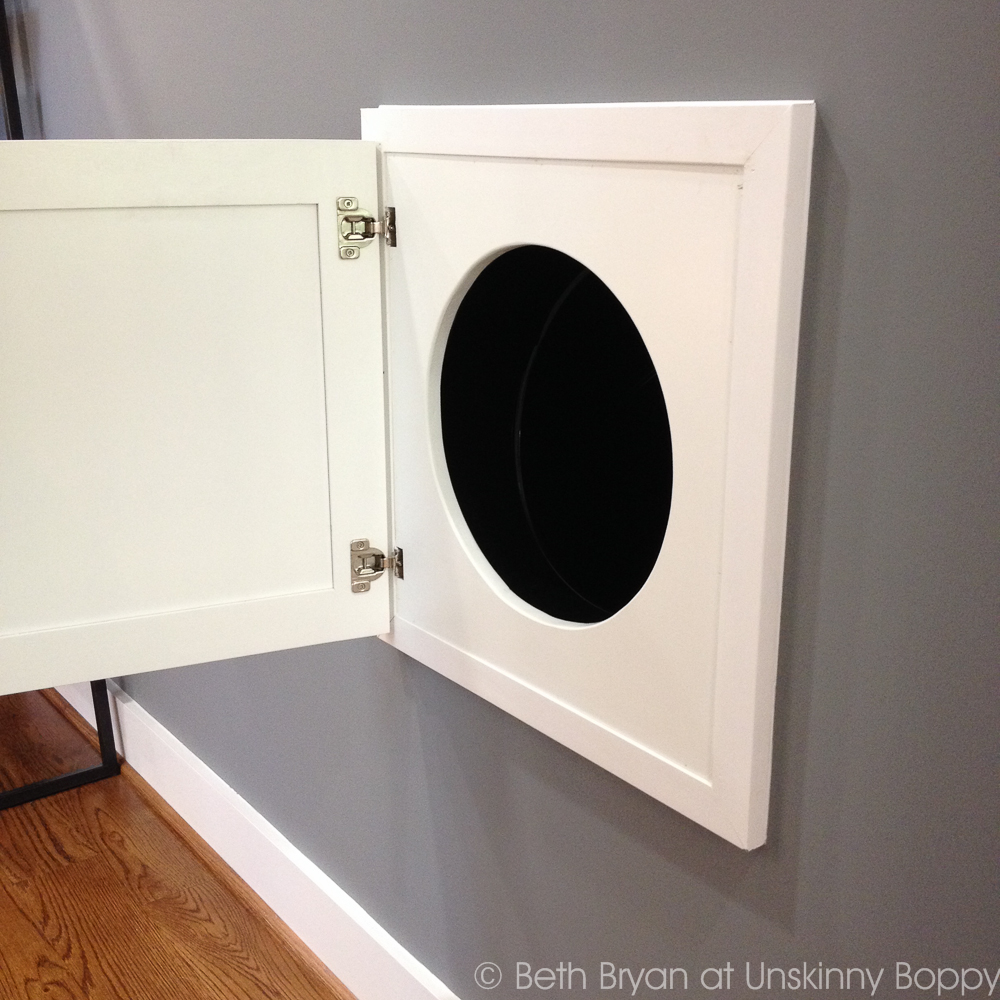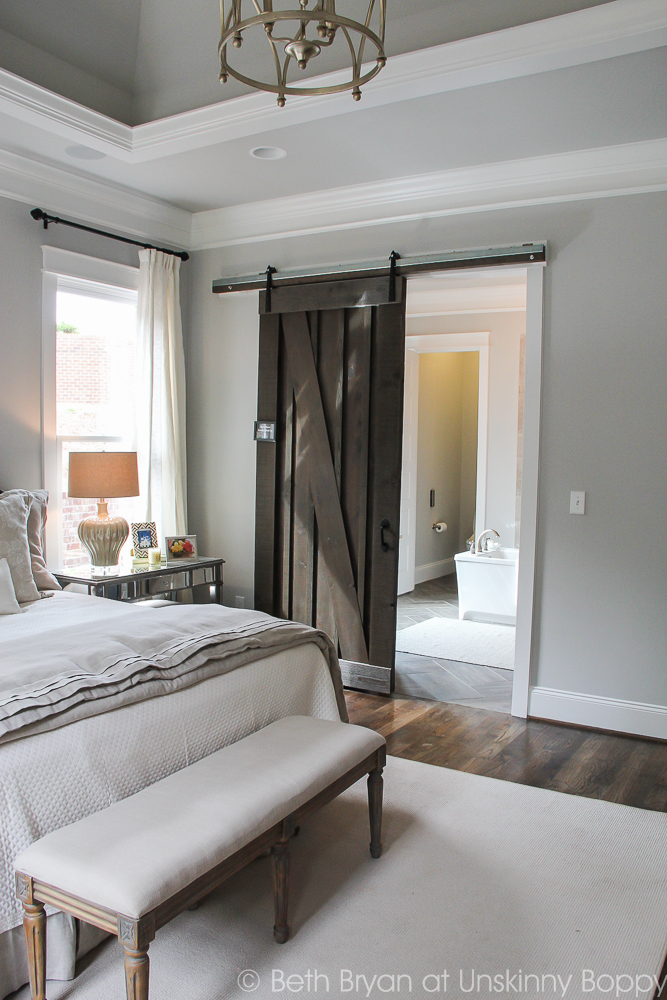 There were so many more amazing photo ops inside each of these houses, but I am trying to keep this post from eating up your bandwidth by sharing just a few of my very favorite images from this year's Parade of Homes.  Be sure to go see these homes and more in person if you are in the Birmingham area!  It's totally worth taking the free tour just to see all that luscious eye-candy.
You can find the homes featured in this blog post at:
4229 Glasscott Crossing in Ross Bridge, built by Murphy Home Builders
110 Burnham Street in Mt Laurel, built by Town Builders
454 Renaissance Drive, Hoover, AL in The Preserve, built by Byrom Building Corp
What are your favorite trends from these photos?