Before we moved into this house, the previous owner had all new landscaping put into the front flower beds.  As with any new landscaping, unfortunately some of it didn't survive.  The house sat vacant for at least six months before we moved in, so this likely happened from lack of water for these new little plants. When we moved in I knew that I wanted to replace these dead plants with some colorful flowers instead of more shrubs.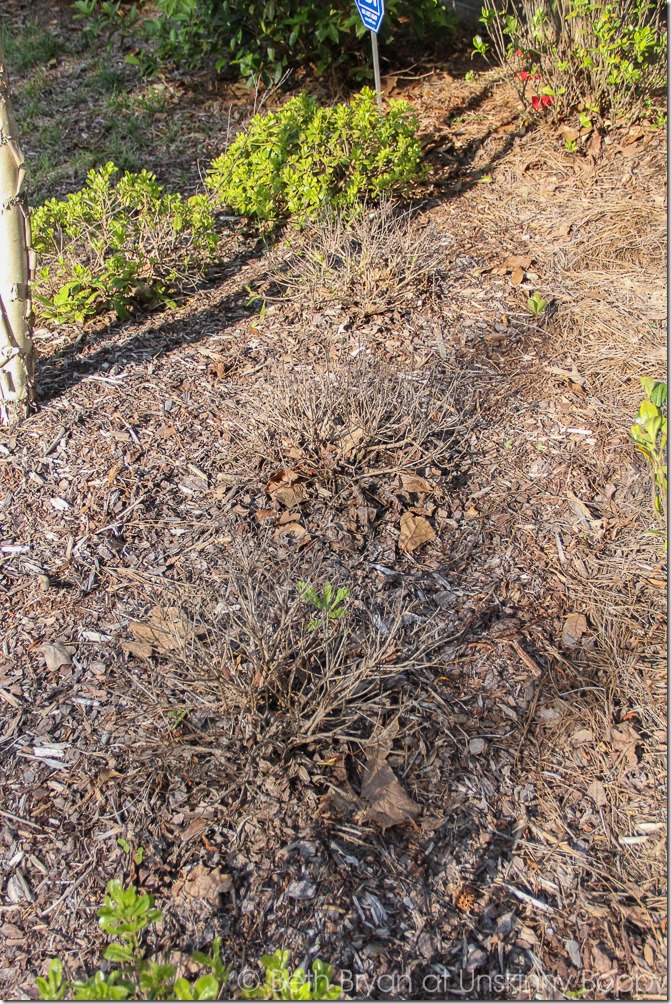 I have always wanted to learn how to grow great roses.  When I was a kid my mother had a long stemmed rose bush in our front yard that bloomed right around Mother's Day each year.  I would go out to the rose bush and clip her some roses for Mother's Day, and she always loved her bouquet even though it meant her rose bush was no longer in bloom.
I have had my eye on David Austin Roses ever since my friend Amy planted these 'Lady Emma Hamilton' and 'Evelyn' David Austin roses.  These are no simple rose, they are old English heirloom varieties that have been crossbred for the modern garden.  Here is Amy's stunning 'Evelyn' rose from her Pennsylvania garden: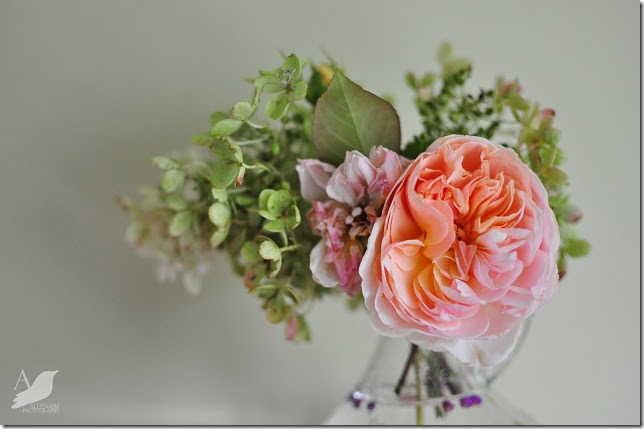 And that's when I decided to try my hand at rose gardening.
Alabama gardens are most definitely not the same as Pennsylvania or English gardens, so I reached out to my good friend Carmen Johnston of Carmen Johnston Gardens for advice.  She introduced me to Rebecca Bull Reed, the US Sales exec at David Austin. Via a quick facebook conversation, Rebecca had some great recommendations for varieties that would grow in the heat of zone 7b where I'm located in central Alabama.  Rebecca suggestions included:  Lady of Shalott (arching sh / c), Carding Mill (sh), Darcey Bussell (sh), Litchfield Angel (sh), James Galway (c) and Claire Austin (c) and Charlotte (sh)
My other local blogger buddy, Chris Van Cleave aka The Redneck Rosarian, chimed in on the conversation and agreed with her choices for our area. With all those expert opinions I narrowed it down to these beauties: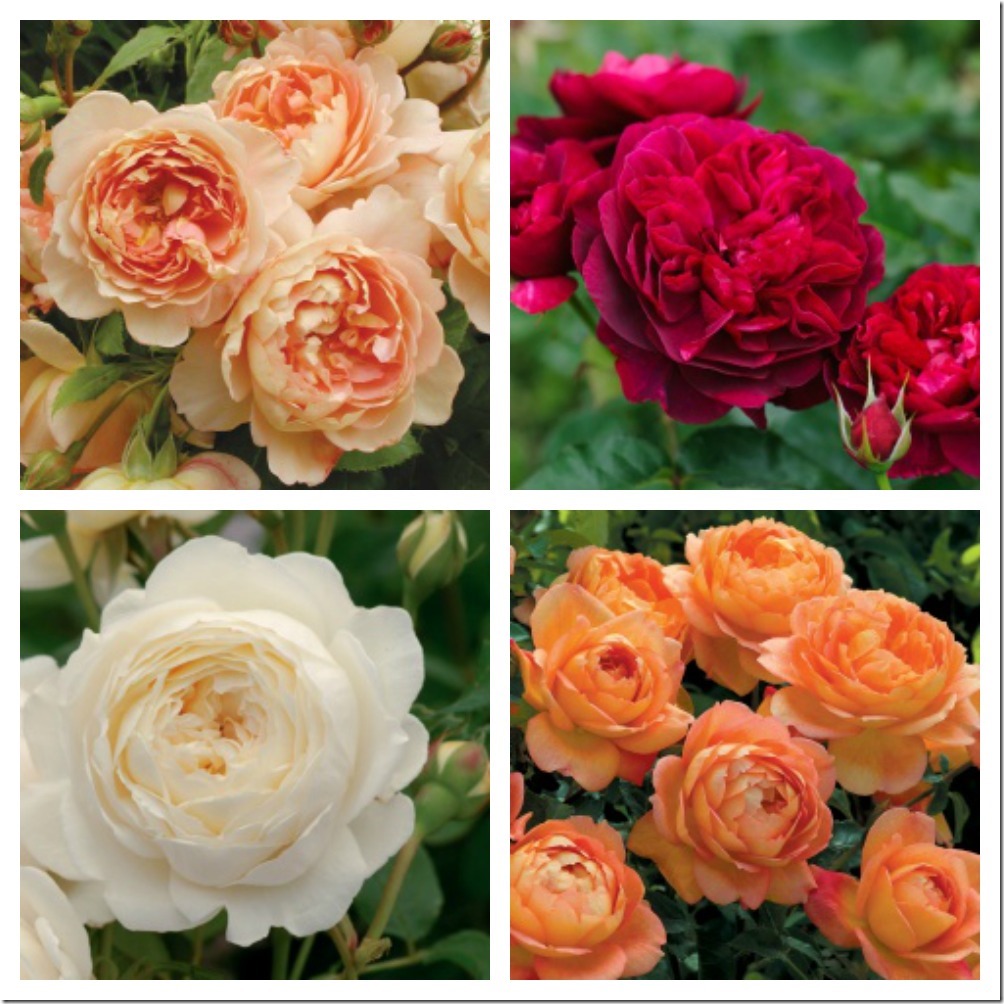 Clockwise from top left these are the ones I chose:
Carding Mill
On April 21st these bare root roses arrived on my doorstep in the prettiest cardboard box I've ever seen. It literally felt like Christmas morning! I was so excited to see this box arrive.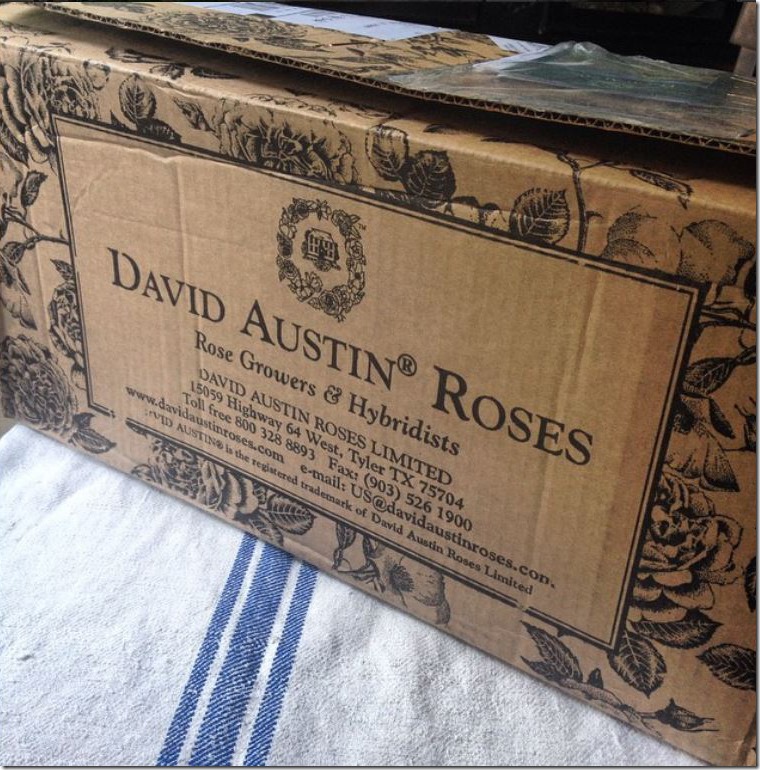 I got these ladies in the ground ASAP since they arrived at the end of April and you're SUPPOSED to plant bare root roses around January of February here.  The temps were around 60-70s when I planted these.
First step is to soak the bare roots in water for about an hour.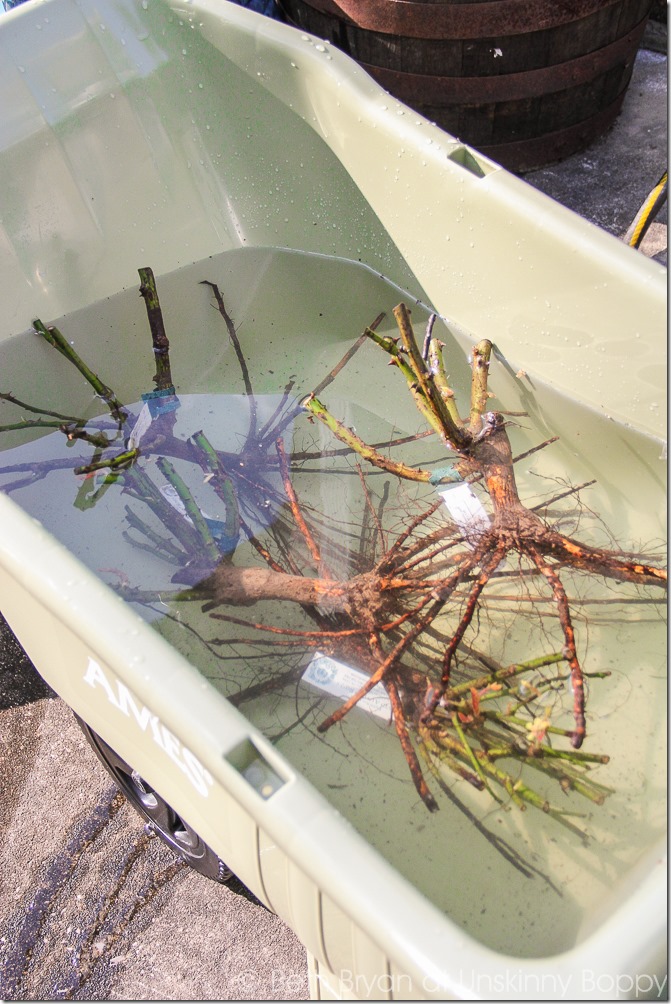 I let them soak while my lawncare guy dug three nice size holes.  Yes, I have a guy who helps me dig holes.  This big pregnant belly is not made for hole digging.
You need plenty of room for the roots to spread out, so don't be skimpy with the hole sizes.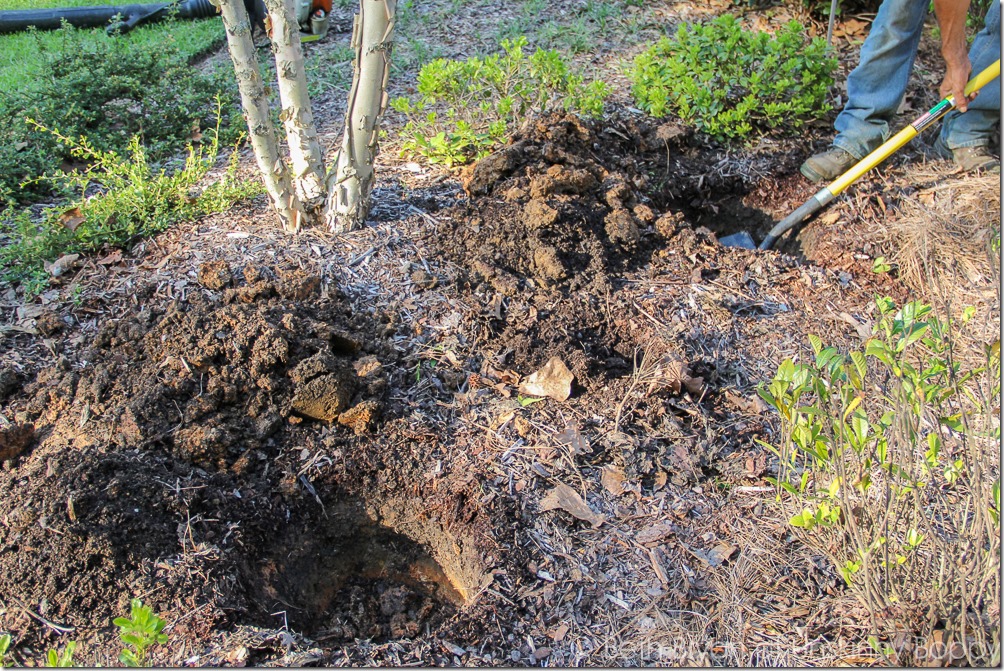 Next up came planting.  I followed the instructions that came inside the box for this, but there are lots of Youtube videos and websites about how to plant a bare root rose.  Looking back now, this one might have needed a little more soil to reach up to the bud union.  Whoops!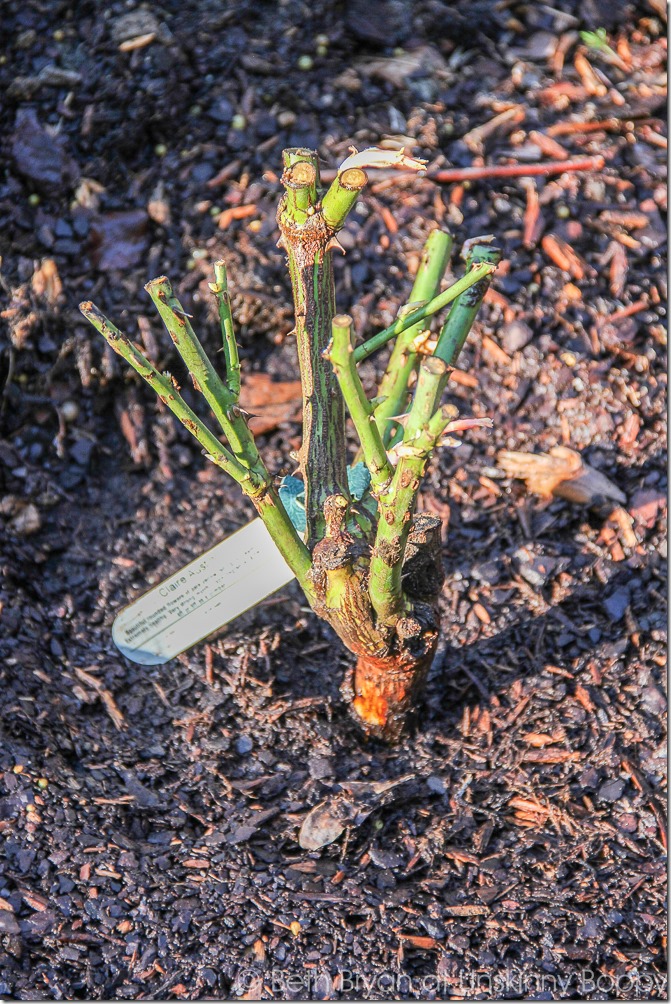 I enlisted some help with the watering after they were in the ground.  Roses need a big tall drink of water, and plenty of watering until they get established.  Thankfully Mother Nature has been helpful in keeping them watered for me since April but she's not as cute as this little gardening dude…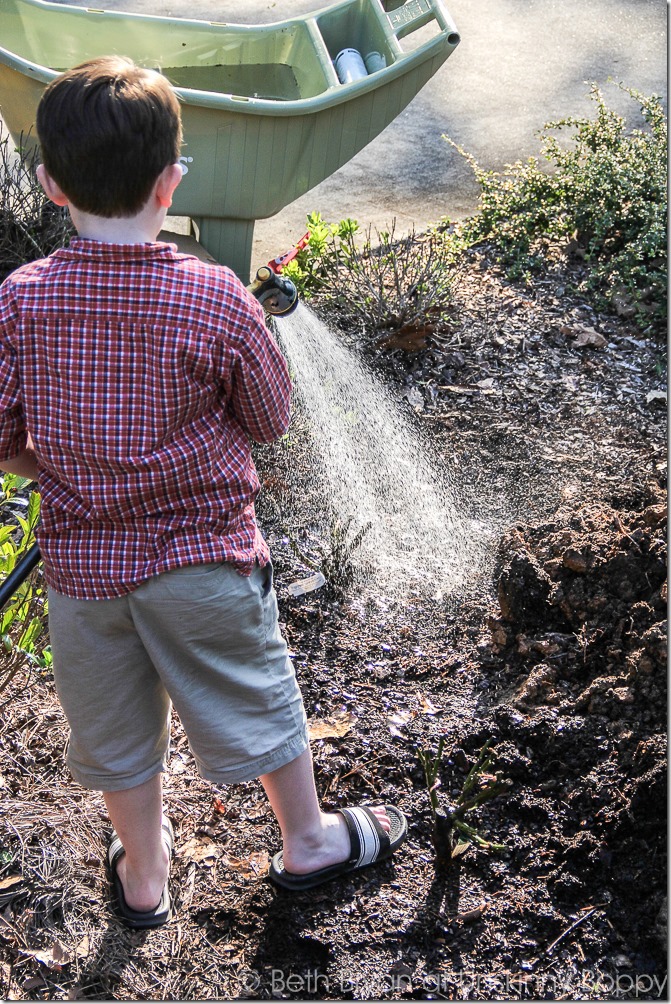 The last step on planting day was mulch.  LOTS of mulch.  We covered them up to their necks and hoped for the best.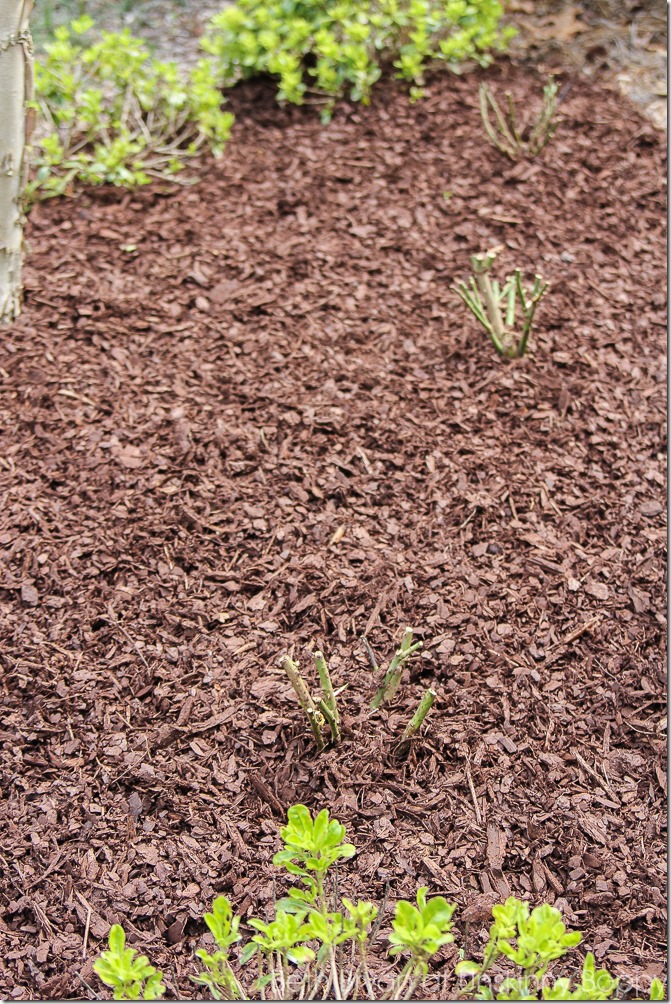 I'm happy to report that in less than six weeks after planting these my very first David Austin rose popped open last week!  And then, the whole bush burst into bloom.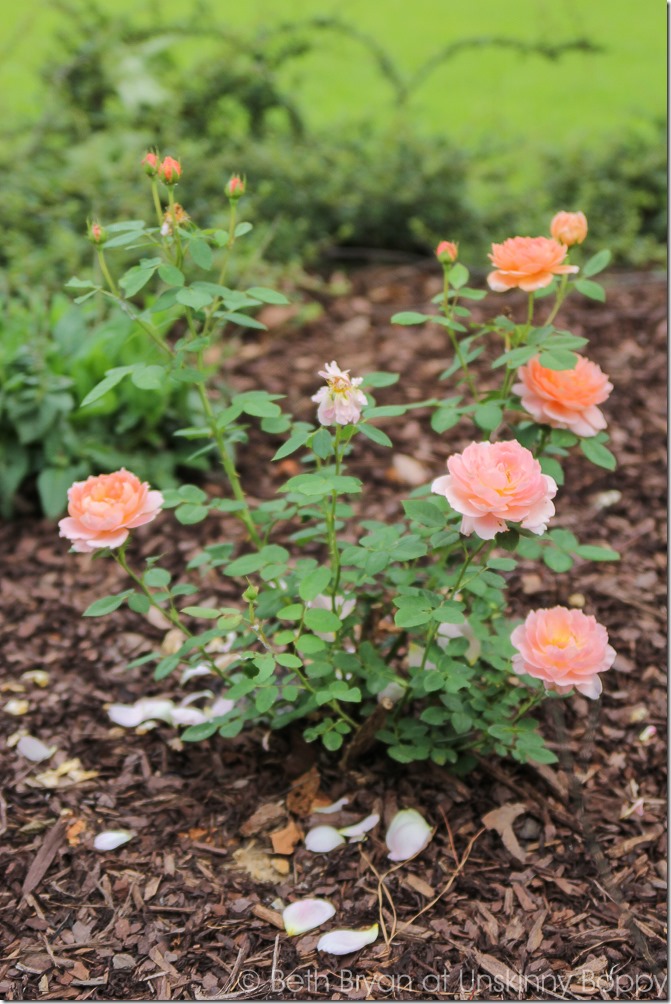 HOW GORGEOUS ARE THESE!???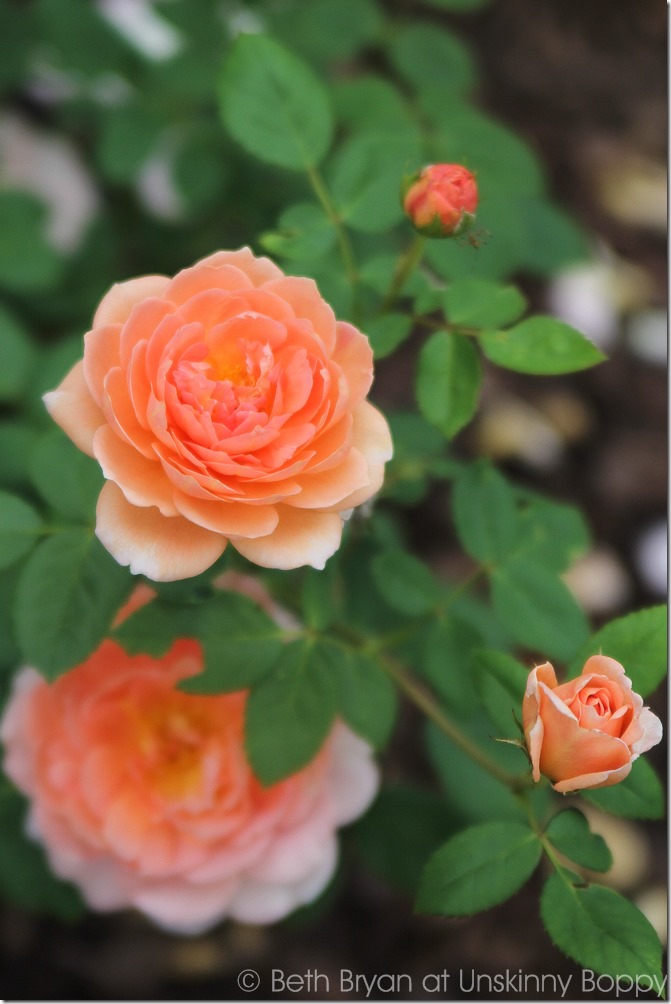 This is the Carding Mill, and the variations in the color of each bloom is incredible.  From light pink to dark pink to coral to orange—each bloom is different.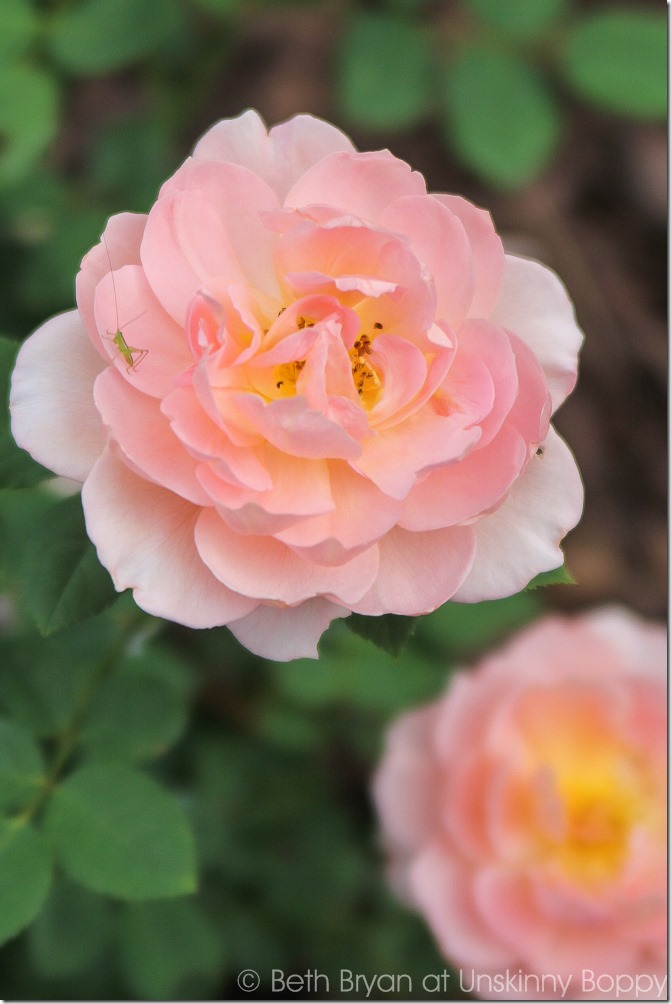 And all of them are spectacular.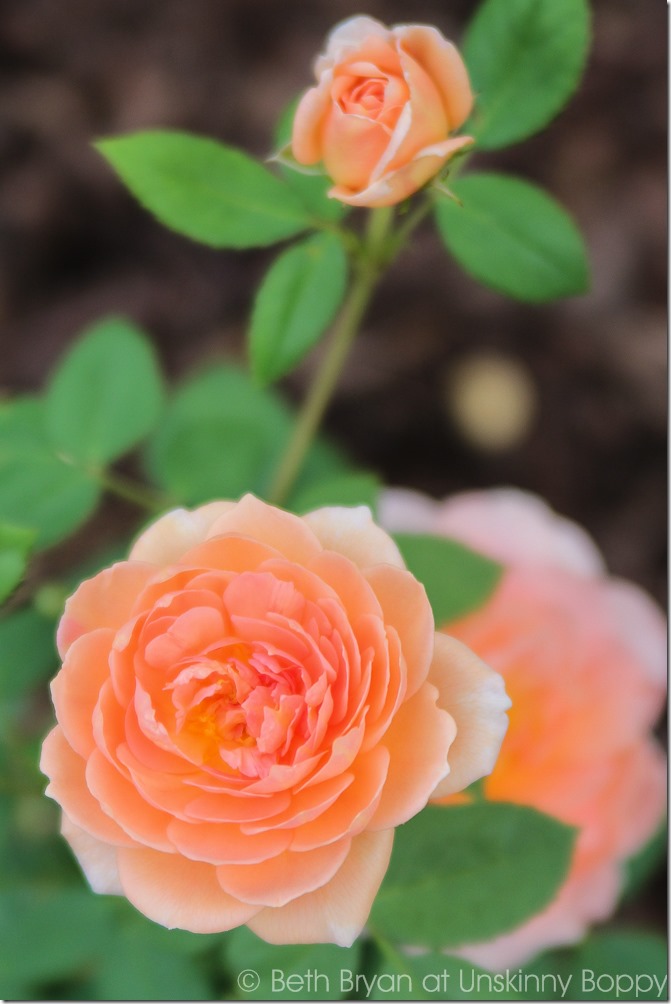 I think it's official.  I'm now an English rose gardener.
Somebody pass me a floppy hat and call me Elizabeth.
Disclaimer: This is a sponsored post.  I was provided with free roses from David Austin Roses, but all opinions are my own.