It's finally time to get Fallish up in this new house. And, considering I haven't posted many pictures of the new house at all, it's about time y'all saw some glimpses of it, huh?  Here is my 2015 fantel!   (Fantel = Fall mantel, in case you haven't heard.)  You can check out my past mantels, chrantels and fantels right here.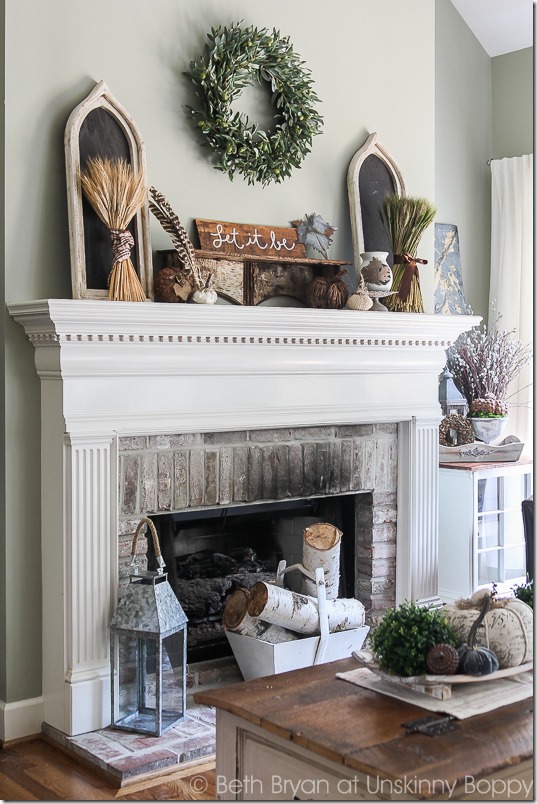 Every day for the past month as I sat in my living room nursing this newborn, I would stare at my mantel and try to mentally decorate it for Fall.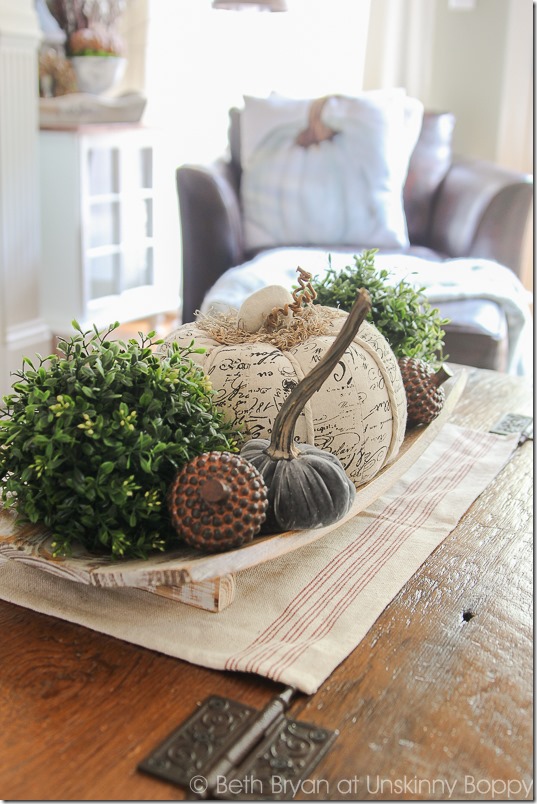 Since my hands have been full (literally) I didn't think I'd decorate my mantel this year at all.  But, I finally caught a break where she took a 3 hour nap right when the sun was finally shining in the right spots of my house, so I shoved aside all the spit-up rags and dirty diaper pails and threw this mantel together real fast before she woke up.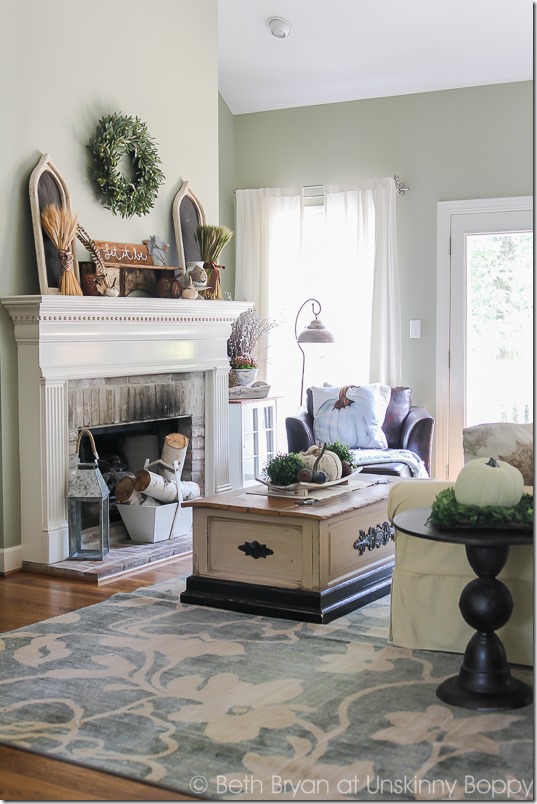 Trust me when I say that my living room does NOT look like this all the time.  Heck, just minutes after these photos were taken all the baby paraphernalia piled right back up almost instantly. But for one glorious moment the heavens opened and the Autumnal Angels sang, and I was able to take these pics for you guys this year.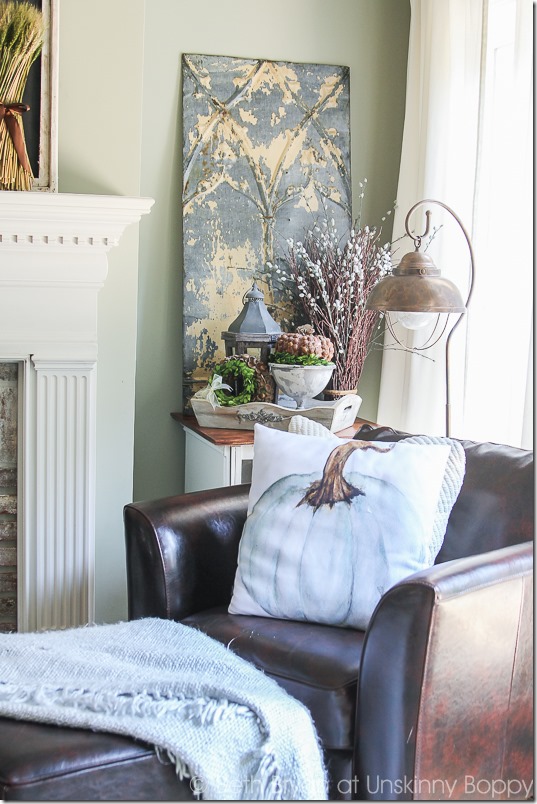 It's what I love doing the most, so I'm very happy to finally get back to decorating and blogging after a long dry spell. I hope it inspires you!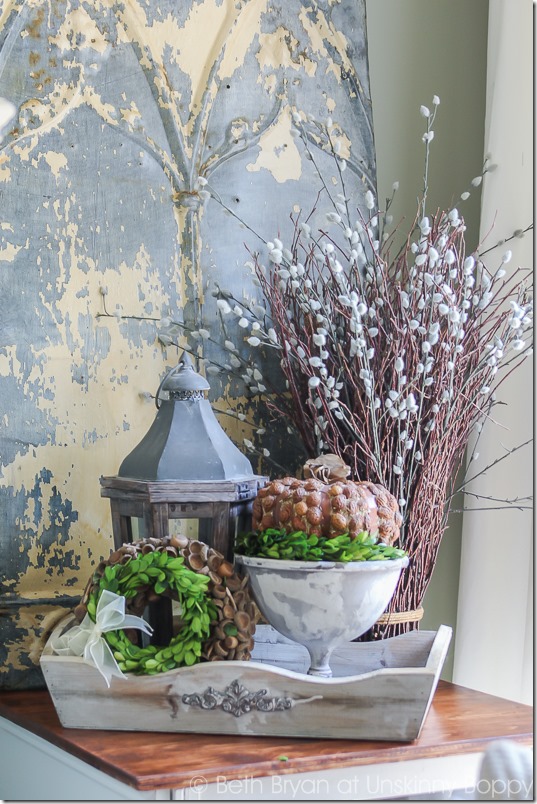 With this post I'm joining my fellow bHome bloggers for a 2015 fall home tour.  They graciously let me join in the "home tour" even though this is just my mantel.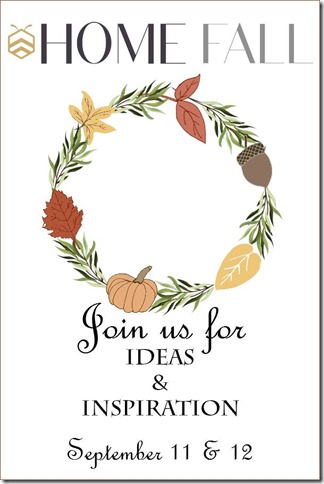 But, if you want tons more inspiration for decorating other parts of your home, be sure to stop back by here tomorrow where I'll be linking up to ALL 30+ of their posts for your perusal. I will be sharing more than 30 links to amazing decor, crafts and recipes right here in one place.
We are excited to have Decor Steals sponsor this event. We will be giving away five (5) coupon codes each good for $100 at Decor Steals. There will be 5 winners!  Winners will be contacted on or about 9/19.
How to enter the Giveaway:
Download the bHome at www.bHome.us and "favorite" Decor Steals – to do this just give their star a tap.  Once favorited you will receive a message with the link to enter.  One TAP of that link and you are entered! If Decor Steals is already a favorite of yours on bHome just look out for the message and TAP to enter.
While you're there, I'd be honored if you'd give my blog a "favorite" tappity tap as well!
Good luck, everyone, and happy fall!