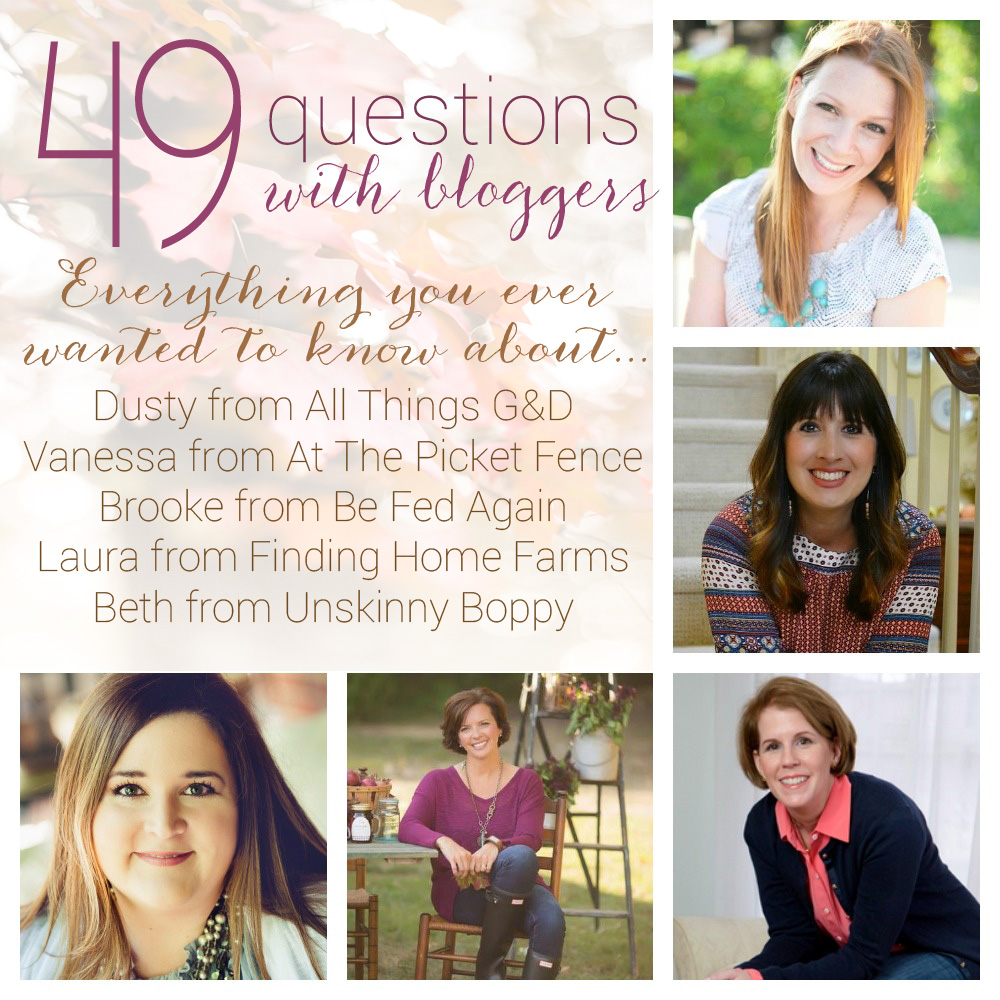 I don't think I've ever cracked open an issue of Vogue magazine, but when Brooke from Be Fed Again asked me to create a video of myself based on Vogue's 73 questions with celebrities, I couldn't resist. If you've read my blog for any length of time you'll know that I am soooooo not a Vogue-y kind of girl, so instead I threw on my baseball cap, strapped my kid to my chest and set to work making the country girl version.
Here are ten things you need to know about my questions before you watch my video:
Holding a selfie stick and videoing myself while swaying back and forth in an attempt to keep the sleeping baby from waking up results in camera movements reminiscent of the Blair Witch Project. Proceed with caution if you are prone to seasickness.
I totally brainfarted and only assembled 39 questions.
There were supposed to have been 49 questions.
Speaking of farts somewhere in the middle of the video baby Caroline ripped one and I just kept on rolling.
I filmed my video first and sent it to my friends—all proud of myself that I had actually gotten it finished on time. They all pretended like they didn't notice I only filmed 39 questions and totally gave me a pass because I have momnesia.
You can pretend not to notice, too.
I never realized how often I use the words "for sure" or how much it sounds like "fer shure" when I say it with my southern accent.
I know my kitchen cabinets look great on this shaky iPhone camera and a bunch of you will be wondering why I want to rip them out, but up-close they are literally falling off the hinges and occasionally my stove needs to be turned off at the breaker box or it just runs all day. Safety first, y'all. That's why a kitchen reno is top of my to-do list.
I can't believe I admitted to watching ASMR videos on camera. I was just recently introduced to them by a reader after I said Bob Ross videos are like zen and Xanax for my soul.  Once I discovered that they give me tingles I was hooked.
Yes, they are kinda weird with all the role-playing but GentleWhispering ASMR videos are my guilty pleasure, fer shure.
So! Here ya go… 39 questions with Unskinny Boppy (and Caroline):

Now for the rest of the interviews!  Don't miss my friends answering their FORTY-NINE questions on their blogs.
Laura from Finding Home Farms takes us on a tour of her beautiful home.  This lady makes maple syrup in her backyard. Can you even IMAGINE?  I would love to do that. Check out her video here.
I am SO coveting Be Fed Again Brooke's amazing farmhouse, fireplace-with-a-hanging-kettle, 20 foot flag and fabulous fall leaves. Go drool over her place here.
Early last year I stood on a beach in Tybee Island, GA and had a life altering conversation with Vanessa from At The Picket Fence. This girl will never know how much she helped me take the leap to quit my job and change my life.  I love her so. Watch her video here.
Last but most certainly not least is my BFF Dusty at All Things G&D. For the record the fried green tomato that she talks about in her video was straight out of the grease of a New Orleans street vendor's cart and it was one of the worst I've ever eaten. She needs to try one from a good old fashioned Alabama meat-n-three before she makes up her mind about them.  And that selfie game? I die every.single.time.  Catch Dusty's hilarious video right here.