Recipe #2 Lavender Lip Scrub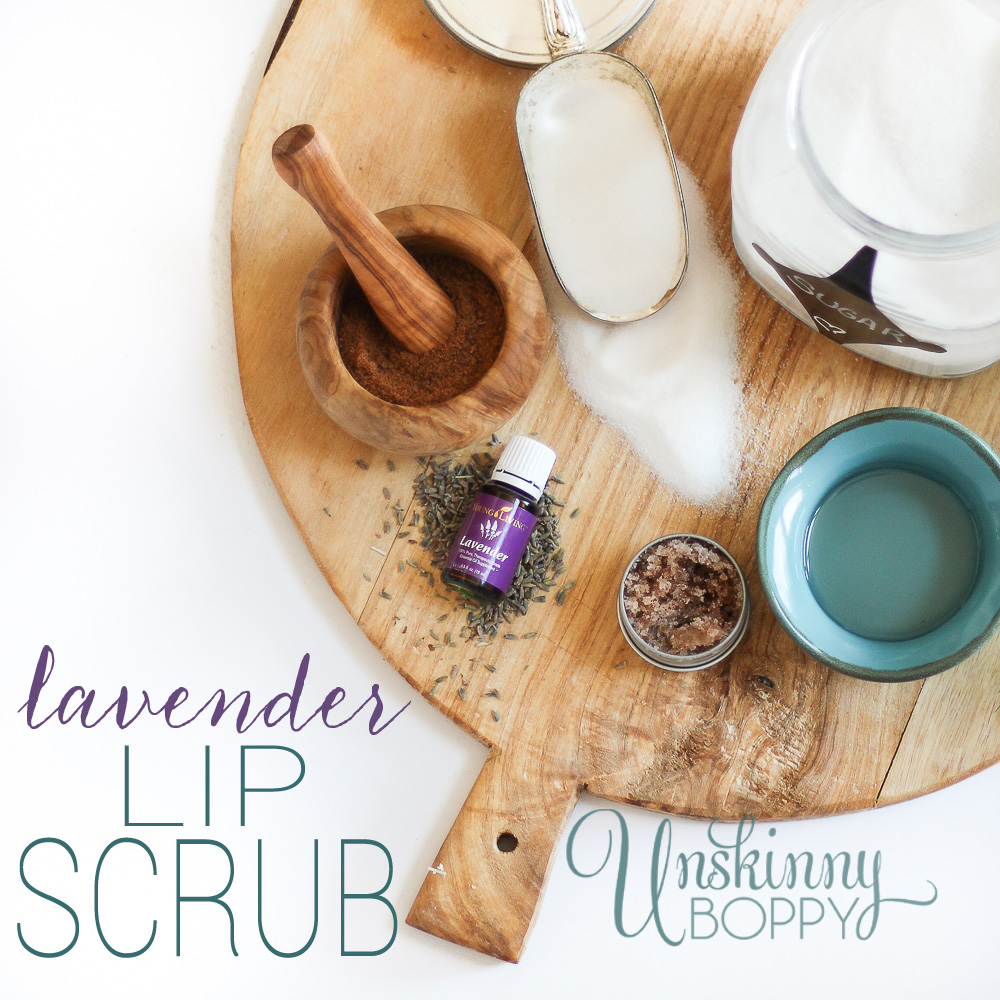 Ingredients:
2 Tablespoons granulated white sugar
2 Tablespoons Fractionated coconut oil or sweet almond oil
1-2 drops Young Living Lavender essential oil
1 Tablespoon Coconut Crystals (optional for flavor and texture)
1/2 teaspoon dried lavender buds (optional for texture)
Directions:
Combine all ingredients in a small container and mix well. To use, gently rub onto lips in a circular motion, and then wipe or rinse off. Follow up immediately with a lip balm for instantly kissable lips. Use once a week for beautiful lips. Store in an airtight container and use quickly.  Yields about 4 Tablespoons.
Why you need to try this recipe:
There's nothing worse than dry, cracked lips in the winter, and this lip scrub regimen will make lips smoochable all year round.  Lavender essential oil is therapeutic to the skin, providing nourishment just where it's needed most in the winter.  The fine grit of the granulated sugar is just enough to make lips smooth and prepare the skin for lip balm or lipstick application.  Andplusalso… mommy's gotta get ready to kiss Santa under the mistletoe.