Recipe #3: Frankincense Facial Scrub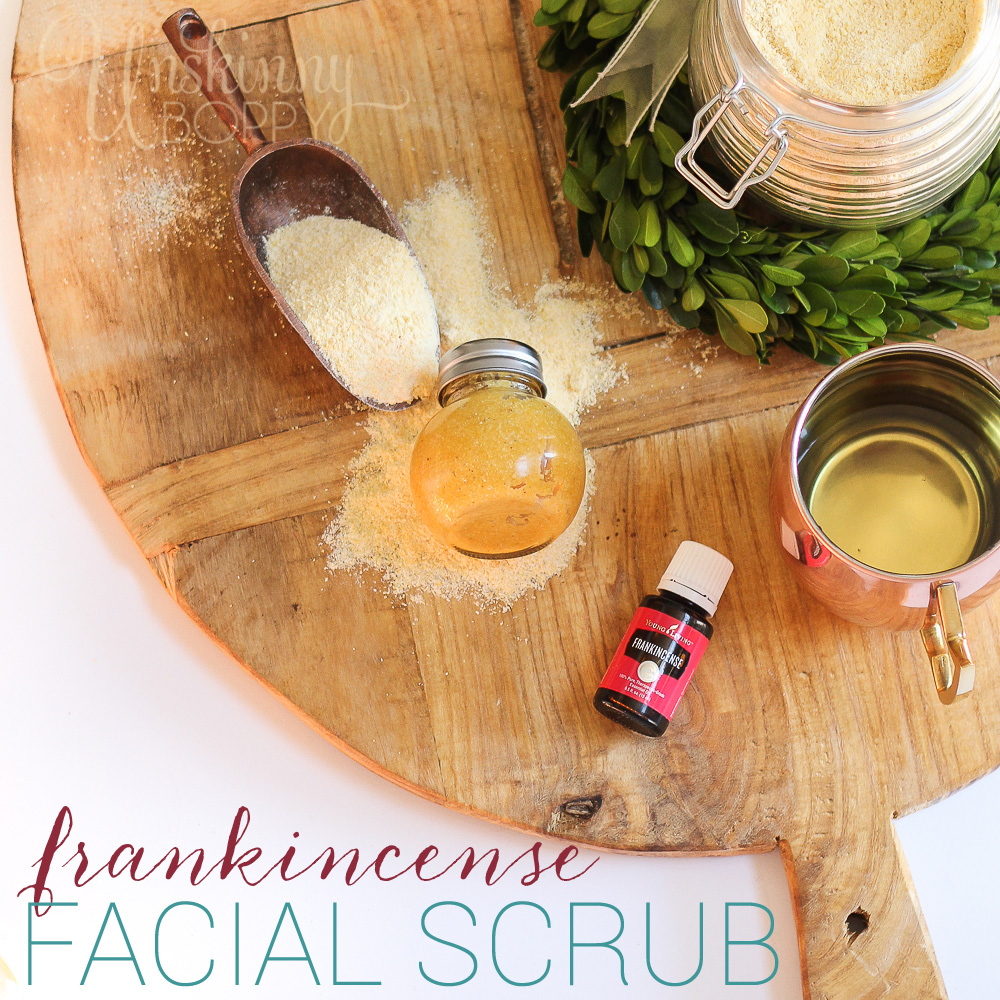 Ingredients:
1/2 cup finely ground cornmeal
4 ounces Fractionated coconut oil
1-2 drops Young Living Frankincense essential oil
Directions:
Combine all ingredients in a small container and mix well until a thick paste is formed. To use, gently rub onto the "T-zone" of the face and the apples of cheeks in a circular motion, and then rinse well with warm water and pat dry. Keep your eyes closed when rinsing.  Use a VERY light touch with this scrub to avoid any damage to delicate skin.   Store in an airtight container and use within a few weeks of mixing. Yie'd about 1/2 cup.
Alternative Oily Skin Recipe:
Substitute 4 oz. plain yogurt or kefir instead of the coconut oil and add a squeeze of raw honey.  You can also add a drop of Lavender or Melrose for additional glowing skin goodness.
Why you need to try this recipe:
Even the most radiant skin needs a good exfoliating scrub every now and then.  Have you read the back of your store-bought scrub lately?  It's kinda scary.  Go for the all-natural approach instead of the chemicals. Just three ingredients here in this frankincense facial.  Finely ground cornmeal polishes skin and leaves it smooth and clean and ready for a flawless makeup application.  Applying Frankincense oil topically may help smooth the appearance of healthy-looking skin.
Warning: AVOID USE NEAR EYES–because cornmeal in the eyeball sounds extremely painful and essential oils should not be applied near eyes or other sensitive areas.  Also, if you have very acne prone or very sensitive skin even the finest ground cornmeal might be too harsh for the skin on your face.  Use at your own discretion.