I come by it honestly.
My artistic abilities didn't just materialize out of thin air. Both of my parents are artsy and/or craftsy.
When my dad was in high school he painted an entire backdrop for a school talent show that made the audience literally gasp when they saw it. It was painted to look like a funeral parlor with a steep staircase and a creepy owl in a tree outside the window.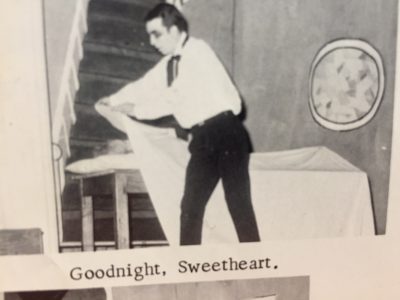 He also starred in the play, so I guess you could say he was theatrical as well as artistic. (and he still is!)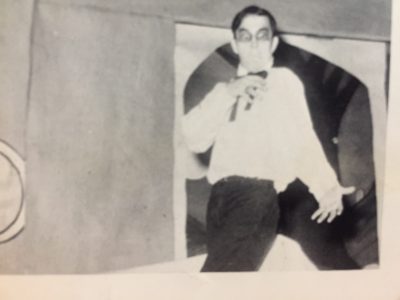 Both of my parents graduated from a rural K-12 school in a tiny town in Alabama that still doesn't have a post office or a red light.
My mom grew up there, but my dad moved to town in 1969 at the age of 17 when my Grandpa was transferred to work in the coal mines. Once he met my mother he never left, even though his entire family moved back to Kentucky during his Senior year.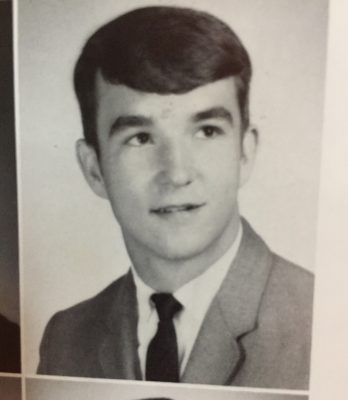 That little rural Alabama town was not quite prepared for someone like my father to come along.
He came from a far away land called Kentucky where they idolized basketball more than Bear Bryant and listened to exotic music like The Isley Brothers and Sly and the Family Stone.
Apparently he also liked to wear tight white denim pants. So scandalous.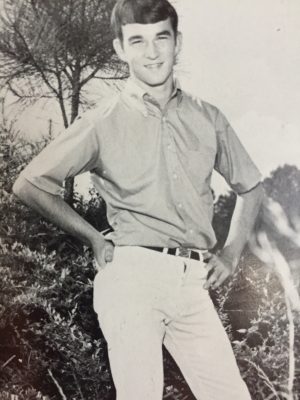 After the talent show backdrop revealed his artistic abilities, he was enlisted to paint the high school mascot in the middle of the gymnasium floor.
The mascot was a tiger, so he drew and cut out a giant paper stencil of a tiger head to paint inside a big circle right at center court.
He took on the job with gusto, lying on his belly for hours a day like a modern-day Michelangelo creating his masterpiece.
The orange and black tiger head had big blue eyes and a mean smirk on his face that might have convinced those die-hard football fans that basketball could actually be considered a real sport.
Finally, after days of screaming kneecaps and back-breaking stenciling, the mascot painting was finished.
With a final flourish, my dad removed all the stencils and stepped back to admire all of his hard work.
And just as he stepped, his foot knocked over the can of black paint, spilling it ALL OVER the tiger's freshly painted head and wiping that basketball-loving smirk right off his face.
Augh…..
It was so close to amazing!
But instead it became a story that he has laughed about for the past forty-odd years.
Sometimes the things that are so close to amazing turn out to be the most amazing things of all.
My friend KariAnne from the blog Thistlewood Farms has written a book called So Close to Amazing, and she's asked me to share a story about a time when things were so close, yet so far. This story that my dad has told my entire life was the first one that popped in my head when she first asked me to share a story for her book launch.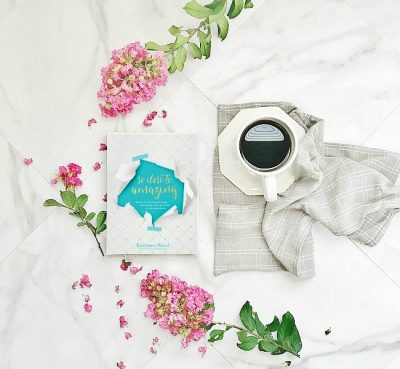 I have gotten an early-bird copy of Kari's book and I can say without hesitation that it is THE best thing I've read in a long while. I took it to the beach a few weeks ago and read it poolside while lying in the sunshine, which made it even better.
It's funny and lighthearted and bubbling over with her infectious personality.
Kari and I met at the very first Haven conference back in 2012, which you can read all about in this long-winded post in which I name drop every single person I hung out with at that conference. We hit it off immediately because we both love to laugh and tell stories.
We've had quite a few adventures together through the years, including some hilariously tragic events that are too embarrassing to admit we were a part of and other occasions that were ACTUALLY amazing.
She is a brilliant story-teller, and the fact that her book is currently sitting at the top of Amazon's best-seller list BEFORE IT EVEN LAUNCHES makes me SO proud for my friend.
Seriously, here's a screenshot she just sent me…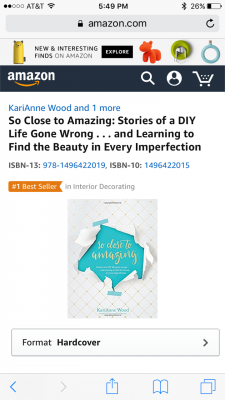 The book officially launches tomorrow, September the 5th, but if you order it today you can take advantage of all of the pre-order bonuses, including 80% off my Lightroom essentials class!
If you want to pre-order your copy to get the bonuses, make it fast! Today is the last day for pre-orders. Here's my affiliate link to pre-purchase your copy before it hits news stands!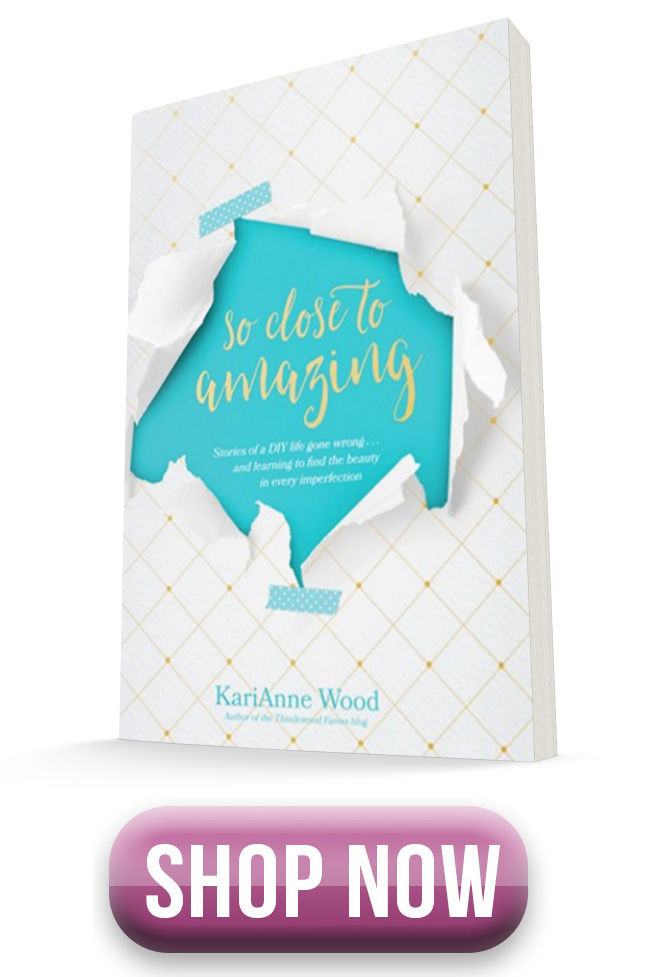 Congratulations, KariAnne, my friend.
I hope your book sales fare better than a basketball fan in Bear Bryant country!
Save
Save